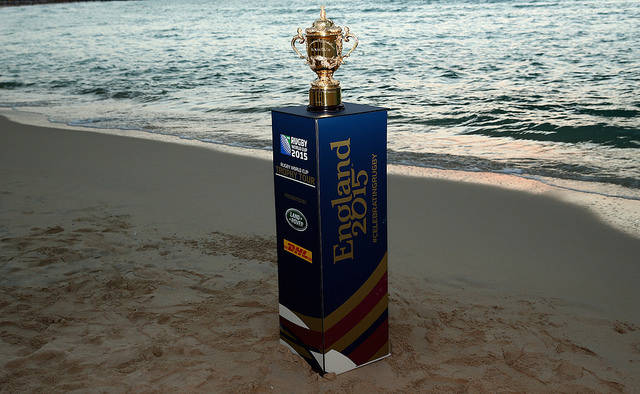 All Blacks take cup to grave of former teammate
Posted by AK Lander | On November 10, 2015 12:55
Rugby World Cup Winners take the cup on an unscheduled detour to visit the grave of former All Blacks player Jerry Collins.
Five of the All Blacks rugby team have taken the William Webb Ellis Cup to the grave of former New Zealand international Jerry Collins in a touching gesture.
Sonny Bill Williams, Jerome Kaino, Dan Carter, Ma'a Nonu and Liam Messam all visited his grave headstone for an emotional tribute, and posted a photograph of the heart-warming moment on social media. It has been said that his family were thrilled by the unscheduled detour by the victorious players and the cup, prior to the celebratory parade in Wellington, New Zealand.
Paying respects to the former All Blacks rugby player
The visit on 5th November also came the day after what would have been Collins' 35th birthday, which was noted by Kaino and Nonu on Instagram with a belated message. One of the captions on a photo of the players posted on Instagram by Liam Messam said, "Awesome to bring the cup to the USO JC". Uso means brother in Samoan.
The sporting star and his partner, Alana Madill, were tragically killed in a car accident in southern France earlier this year, which saw their three-month-old daughter survive following a month in intensive care. She is now living with Madill's family in Canada.
Before his death, Collins was a blindside flanker and played 48 Tests for the All Blacks between 2001 and 2007, and 85 Super Rugby matches for the Hurricanes. He played as captain three times for the All Blacks and was known as the 'human wrecking ball', always playing with a smile on his face.
Earlier this month, the All Blacks became the first country to win the Webb Ellis Cup for the third time after beating the Wallabies in the Rugby World Cup Final. The team finished their victory tour on Friday with a ticket tape parade through the capital.
Image Credit: Land Rover MENA (flickr.com)