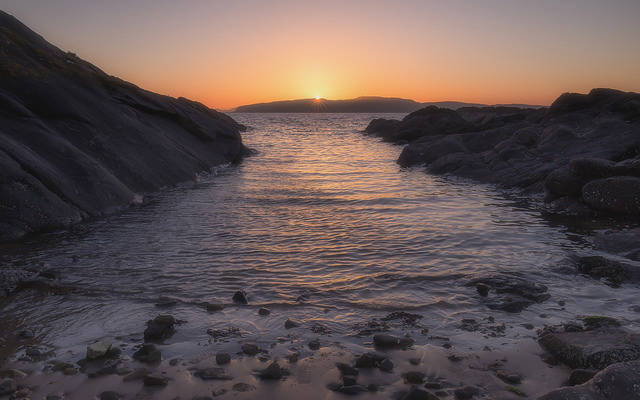 The death of tradition: being buried at sea
Posted by AK Lander | On July 14, 2017 11:53
It would be reasonable to suggest that planning the funeral of a loved one is never an easy time for anyone. It can be made even more difficult, however, if the deceased had specific wishes about their final resting place which turn out to be problematic to fulfil when the time comes.
If your family member or friend has requested that they would like to be buried or have their ashes scattered at sea, however, read on – you may be relieved to learn that arranging a service to facilitate this is not as challenging as it might seem initially, affording you more time to research London gravestone prices, floral arrangements and other such obligations.
First of all, though, we will look in a little more detail about the history of the practice of sea-based funeral services in general.
A decline in popularity?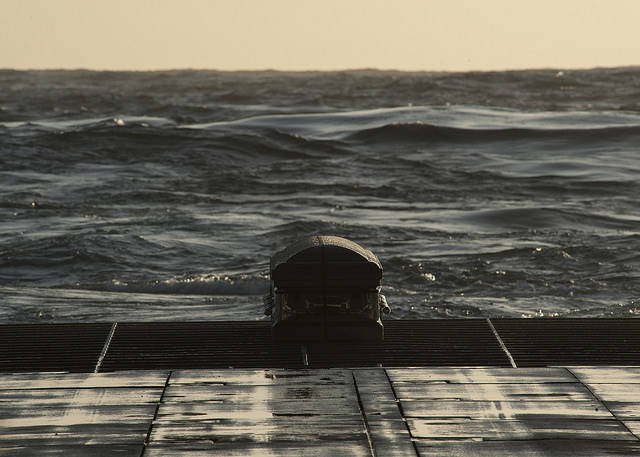 The tradition of being buried at sea has historically been one of the most popular 'alternative' ways for people around the world to be laid to rest. The common belief is, however, that fewer and fewer are now choosing this as a burial option.
The reasons for this should be obvious enough: most people who wish to be buried at sea share an intimate connection with the water, and the proportion of the population who have water-based occupations has fallen dramatically in the last 100 years. This Funeral Zone article, for example, states that the number of fishermen in the UK fell to just 10,000 in 2013 from 40,000 at the end of World War II. On another – somewhat happier – note, deaths from conflict in active naval service are at a historically low level. Both of these facts will undoubtedly have had an impact on the overall number of burials at sea being carried out.
In these days of increased regulation, there are also more logistical problems when it comes to arranging a full-scale committal of one's body to the sea in a coffin. This informative article from Lasting Post – a useful website which offers all manner of advice to bereaved people – lists all the documentation you will need if arranging a sea burial, as well as the (very limited) locations where a committal can take place, and details of the organisation with responsibility for the practice, the Marine Management Organisation (MMO).
Lasting Post succinctly sums up why the MMO's stance means that burials at sea are now much less common: 'The MMO recognises that burials at sea have a long tradition in the UK and remain important particularly to people who have served in the Royal Navy or the Merchant Navy or have some personal association with the sea. However, the MMO doesn't encourage sea burials because of the 'significant risk' that due to tides and currents a body may be washed up on the shore or caught up in fishermen's nets. Instead, they encourage the scattering of ashes at sea following cremation.'
A tradition in resurgence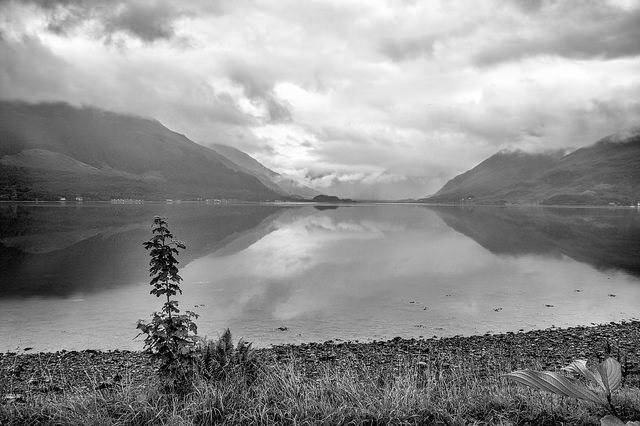 This brings us to our next point, which is that – whilst traditional burials at sea are indeed in decline – the scattering of ashes at sea is, in fact, growing in popularity at a remarkable rate.
This trend can largely be attributed to the huge growth in cremations over the last fifty or so years. Funeral Zone note that, in 1948, only 15% of deaths were followed by cremations, whilst this figure is now up at around 75%.
With the option of scattering ashes now being chosen by so many people, it should be no surprise that instances of committing them to the sea have also increased accordingly.
Essential information – what you need to know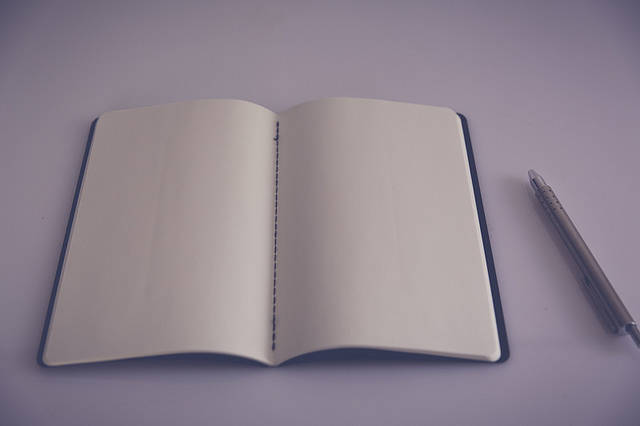 We spoke to Darren Williams, owner of Urns for Ashes – one of the UK's leading suppliers of quality cremation urns – about the two choices available to anyone considering this funeral method:
From a boat
"If you opt for a boat dispersal then you will have complete control of where you release the remains, you will be pretty much guaranteed to have privacy and all of the ashes can be contained in one vessel to be released at once."
From a coastline
"If you are looking to release ashes from a coastline then the process is cheaper as you will not need to hire a boat and you will be less dependent on the weather dictating your plans."
Darren also notes, however, that both of these options will still require some choices to be made prior to a final decision: you need to be aware that dispersal from a boat requires good weather and will likely involve a cost, whilst coastline dispersal will need to take tide times and privacy into account – can you find somewhere where you are sure you will not be disturbed?
How to scatter ashes at sea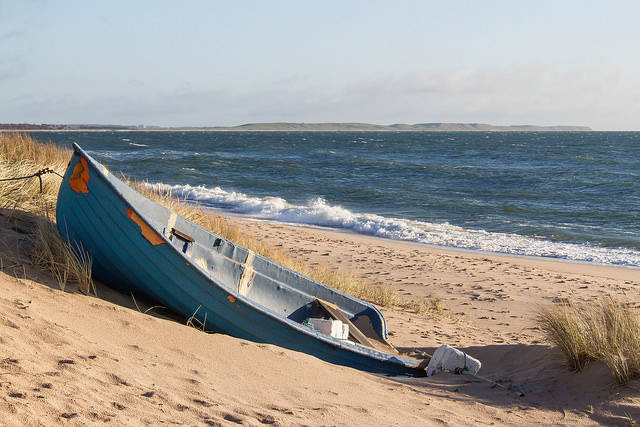 As for the disposal itself, Urns for Ashes recommends using a biodegradable urn. Darren explains that "before you choose you should make sure that the urn is specifically designed to be used in water (some biodegradable urns are for burial only).
When it comes to choosing between boat or coastline dispersals, Darren says: "You will have more options if releasing the ashes from a boat as the ashes can be contained in one urn with the vessel gracefully drifting into the water. If you choose a coastline burial then you could either use a water urn for ashes or simply incorporate the ashes within the sand to allow the tide to gradually disperse them."
As we have noted, scattering ashes is much simpler than a traditional burial at sea. "Both options [scattering from a boat or the coastline] are fairly regulation free", Darren explains, "and no licenses are needed at all." However, he also points out that the Environment Agency does have some guidelines which should be closely followed, including:
"The site you choose should not be near any buildings, people bathing or fishing, or marinas.
"Your site should be more than 1km upstream of any abstraction of water. You can check this by phoning your local Environment Agency office.
"Ashes should be spread as close to the surface of the water as possible and you should avoid windy days so that ashes do not affect people living or working nearby."
Finally, Darren reminds us that you should "also remember to never place anything else other than the remains within an urn (e.g. jewellery, keepsakes and mementos) as these can damage the local environment if they are non-biodegradable items."
Where can it be done?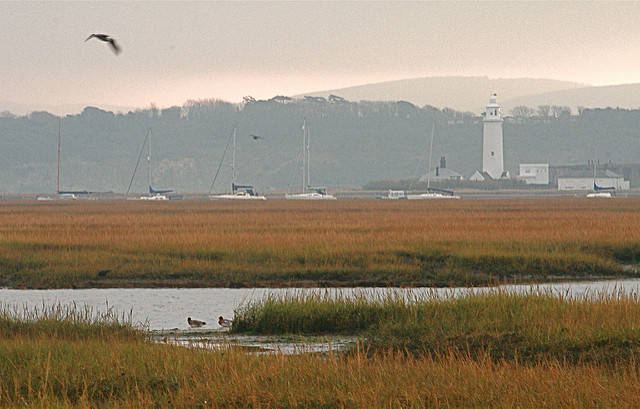 The short answer is that ashes can, in theory, be scattered over any public body of water. You will have to make sure you comply with the Environment Agency guidelines listed above, however, and arrange to hire a boat if you want to carry out the service away from the coastline.
There are many private boat hire companies out there offering ash scattering services but you will need to carefully consider who you choose depending on your preference for location and your limits in terms of budget and ability to travel.
Some locations offer bespoke scattering commemorations, and one of the best of these is Hurst Marine in Milford on Sea, Hampshire. A representative from the marine shared with us some details of their service:
"Ash scattering ceremonies are a special occasion to commemorate the life of a loved one. At Hurst Marine in Milford on Sea, Hampshire, we offer an ash scattering ceremony at sea, which gives you a memorable, dignified and heartfelt opportunity to say your final goodbye.
"We are a family-owned business that has been operating for more than 40 years and are experienced in delivering this service with the discretion and sensitivity you deserve at this time.
"We can organise a scattering of ashes ceremony for any size group from a single mourner to a party of 90 people. Ashes can be scattered directly into the water via our specific equipment or released in a biodegradable urn.
"Vessels depart from Keyhaven and travel up the Keyhaven River into The Solent. An appropriate site will be chosen with you, with a backdrop of the Isle of Wight and Hurst Castle.
To find out more information about this service please call 01590 642500 or visit www.hurstmarine.co.uk".
Image Credits: John McSporran, Naval Surface Warriors, Oliver Clarke, Markus Spiske, Susanne Nilsson, Akuppa John Wigham