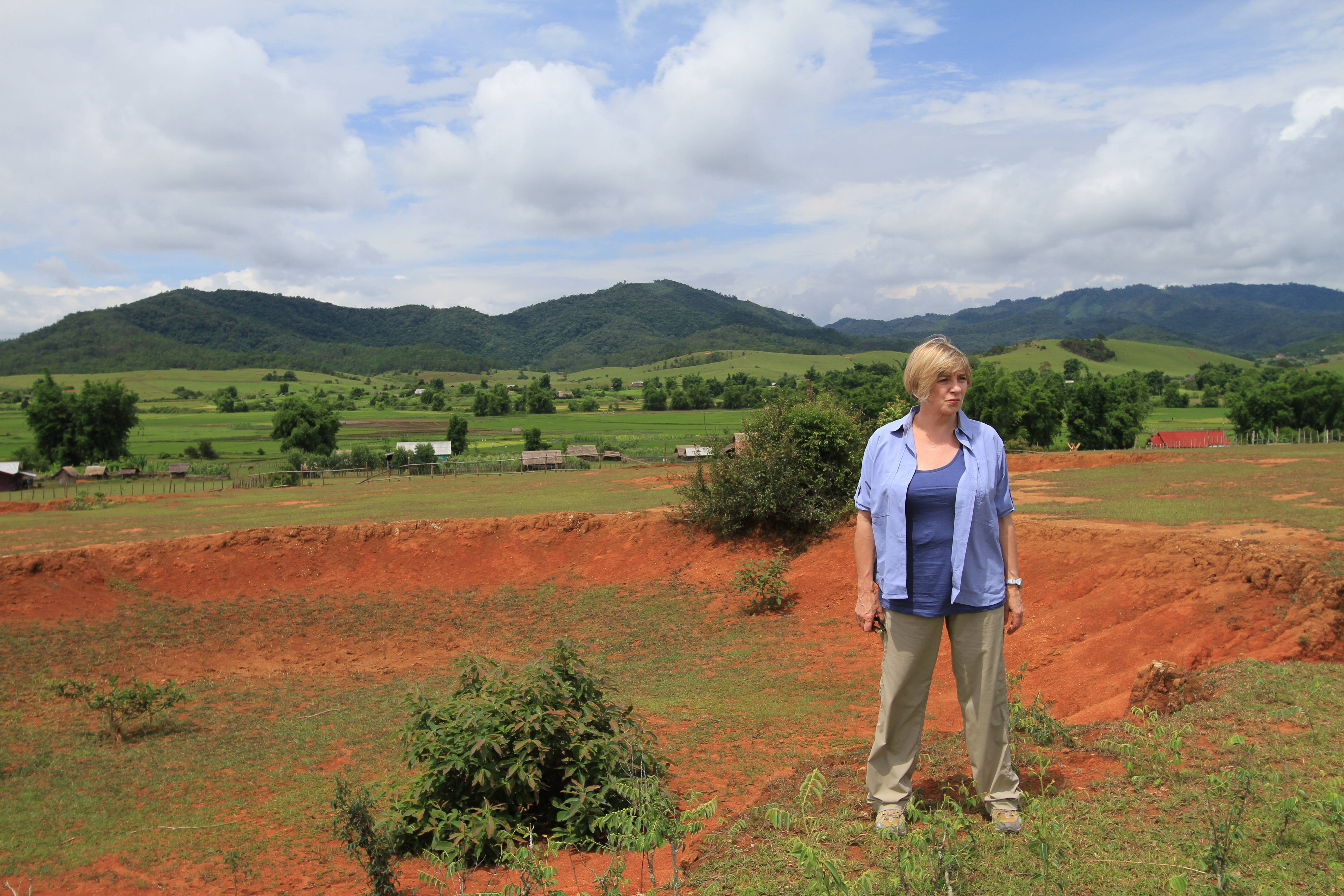 Comedy legend Victoria Wood's funeral held in London
Posted by AK Lander | On May 10, 2016 13:53
Last week the funeral of comedy icon Victoria Wood took place in London and the ceremony was believed to have been an intimate affair.
A private funeral took place last week for comedy legend Victoria Wood after the 62-year-old died following a short battle with cancer.
On Wednesday 5 May the comedian, who was best known for creating, writing, co-producing and starring in the hit sitcom Dinnerladies, was laid to rest at a private funeral in London.
The BAFTA award-winning comic was cremated in Golders Green in North London, but it has not been revealed whether a headstone or memorial stone will be put up to commemorate her.
Intimate funeral
According to an article on the Manchester Evening News the ceremony took place close to Victoria Woods' family home in North London and the mourners included her daughter, son and former partner, Geoffrey Durham, who was a well-known magician in the 1980s.

A source told the Sunday Mirror before the funeral, "She has always made it clear that she doesn't crave publicity or fanfare, and the expectation is that her funeral will be a very intimate affair."

Victoria Wood's career, however, was hugely successful after she was catapulted to fame with her comedy series Victoria Wood: As seen on TV in 1986, An Audience with Victoria Wood, Acom Antiques, Dinnerladies and the one-off ITV drama Housewife.

More recently Wood has performed stand-up comedy and back in 1993 she performed a record-breaking 15 nights at the Royal Albert Hall.

The success of Victoria Wood's career has seen her win a staggering five BAFTAs and a Best British Comedy Performer award at the British Comedy Awards, as well as being awarded an OBE in 1997 and then a CBE in 2008.

Check out some of the best clips of Victoria Wood in the hugely popular television series Dinnerladies below.

Image Credit: MAG (Mines Advisory Group) (flickr.com)