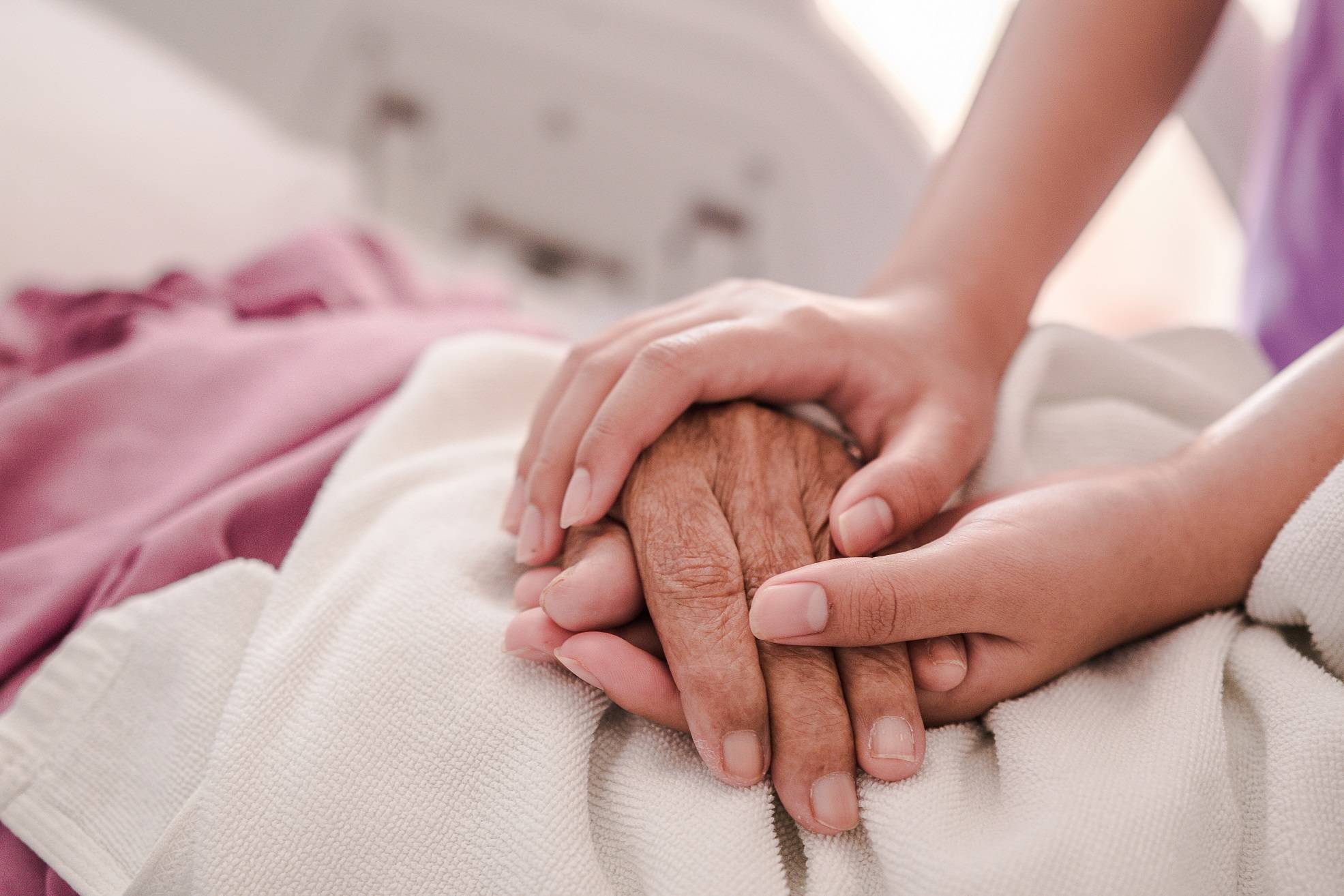 Coming to terms with a loved one's terminal diagnosis
Posted by AK Lander | On October 17, 2019 11:07
We understand how difficult it is receiving news of a terminal diagnosis for both you and your loved one. This article provides advice on how to cope with with the news that a loved one's terminal diagnosis.
Dealing with the news that someone close to you is living with an untreatable illness is one of the hardest challenges you can face. For this article, we asked bloggers for their advice on how to come to terms with a loved one's terminal diagnosis.
Be kind to yourself
There is no right or wrong way to feel when you are told that someone close to you has a terminal illness. You may feel numb at first and find it tricky to take the news in, or you might be calm and practical. No matter which emotions you experience, Lisa from The Real Lisa Bain says being kind to yourself is important: "I can remember very clearly where we were and what we were doing the day we heard the word 'cancer' for the first time. It was on a phone call from our doctor, since we were out of town, telling us we needed to come home as soon as possible. Two days later, we heard the words 'stage four' and 'terminal'. Nine months later, I became a widow.
"My best piece of advice is to be kind to yourself. Be honest with yourself and your loved one. Share your feelings but remember that they have the ultimate say in how they want to live out their last days.
"And while it's not necessarily advice, gratitude is what helped us keep it together in the worst of it. We chose to be grateful for the knowledge that our time was limited. It allowed us to make memories, laugh, and take photos and videos. We reminded ourselves that so many people don't have the chance to say goodbye. We left nothing on the table, had no regrets, and the last words we spoke to each other were, 'I love you'."
Talk about it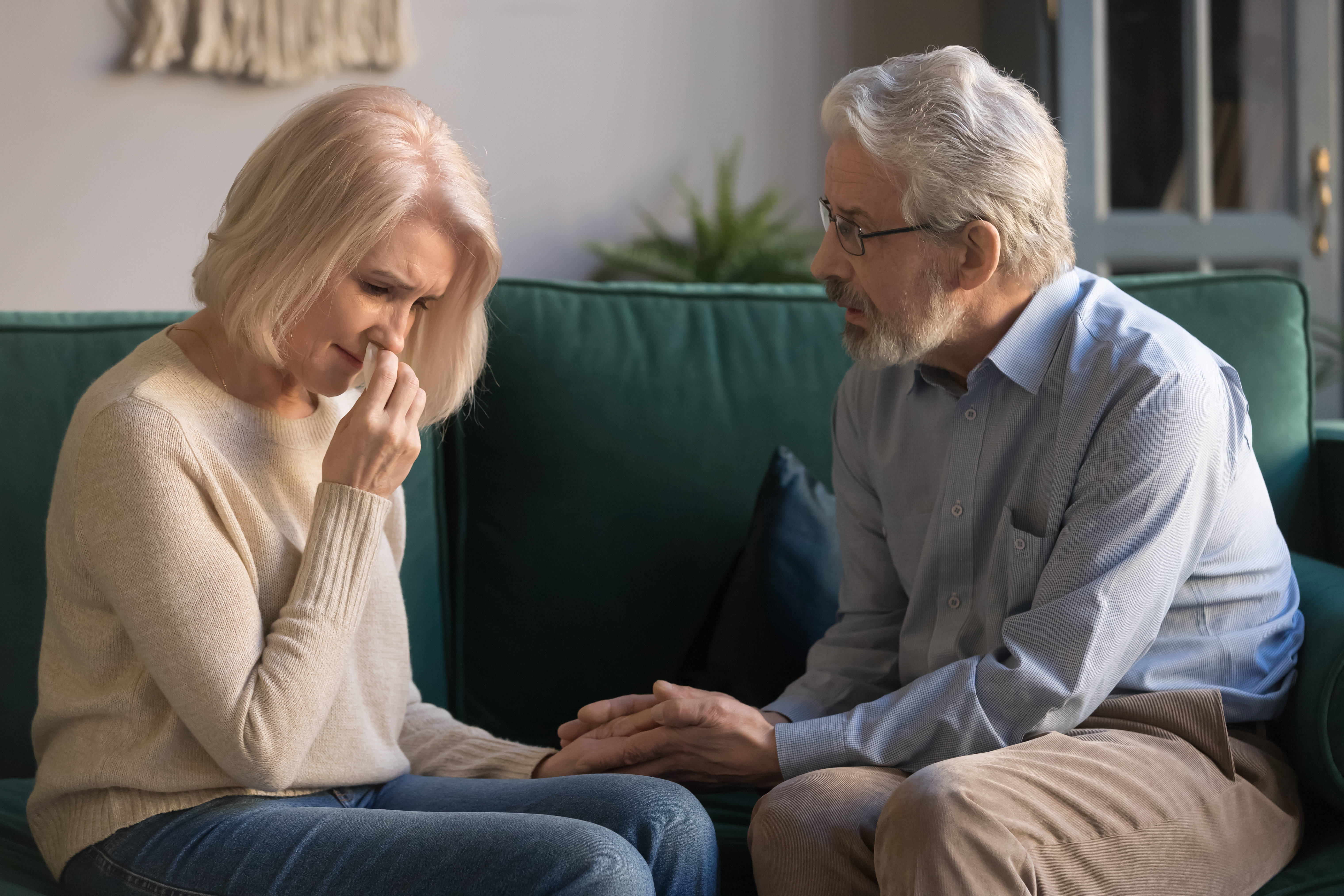 When all parties feel ready, have an open and honest discussion with your loved one.
"Don't run away from death and the inevitability of it," suggests Chloe from Nyxie's Nook: "You'll find yourself asking big questions, and not all of them have answers. There are going to be moments where you feel like breaking down just by stepping into the same room as your loved one, and that's okay. Allow yourself to feel like that and talk about it to whoever will listen."
Approach local charities for support
As well as having frank discussions with your loved one about their diagnosis, you can also approach local charities who specialise in terminal conditions for their advice and support.
A terminal diagnosis can conjure up many worries and fears, and it can help to talk about these so they don't feel impossible to cope with. Search for support networks and charities in your area who can help or point you in the right direction, so you and your loved one can receive appropriate support. For example, Macmillan Cancer Support has a dedicated search tool on their website to help people access support and information on cancer in their locality: "Each cancer support group is different, but you can expect a warm welcome from someone who has been in the group for some time, be introduced to other members, and have the opportunity to talk.
"Most groups provide training for the members or volunteers in listening skills so they can give you their undivided, non-judgmental, caring attention. Meetings could include an activity, social event or a talk from a guest speaker. You may be able to access support services through the group, including complementary therapies, counselling or bereavement support."
Try doing some exercise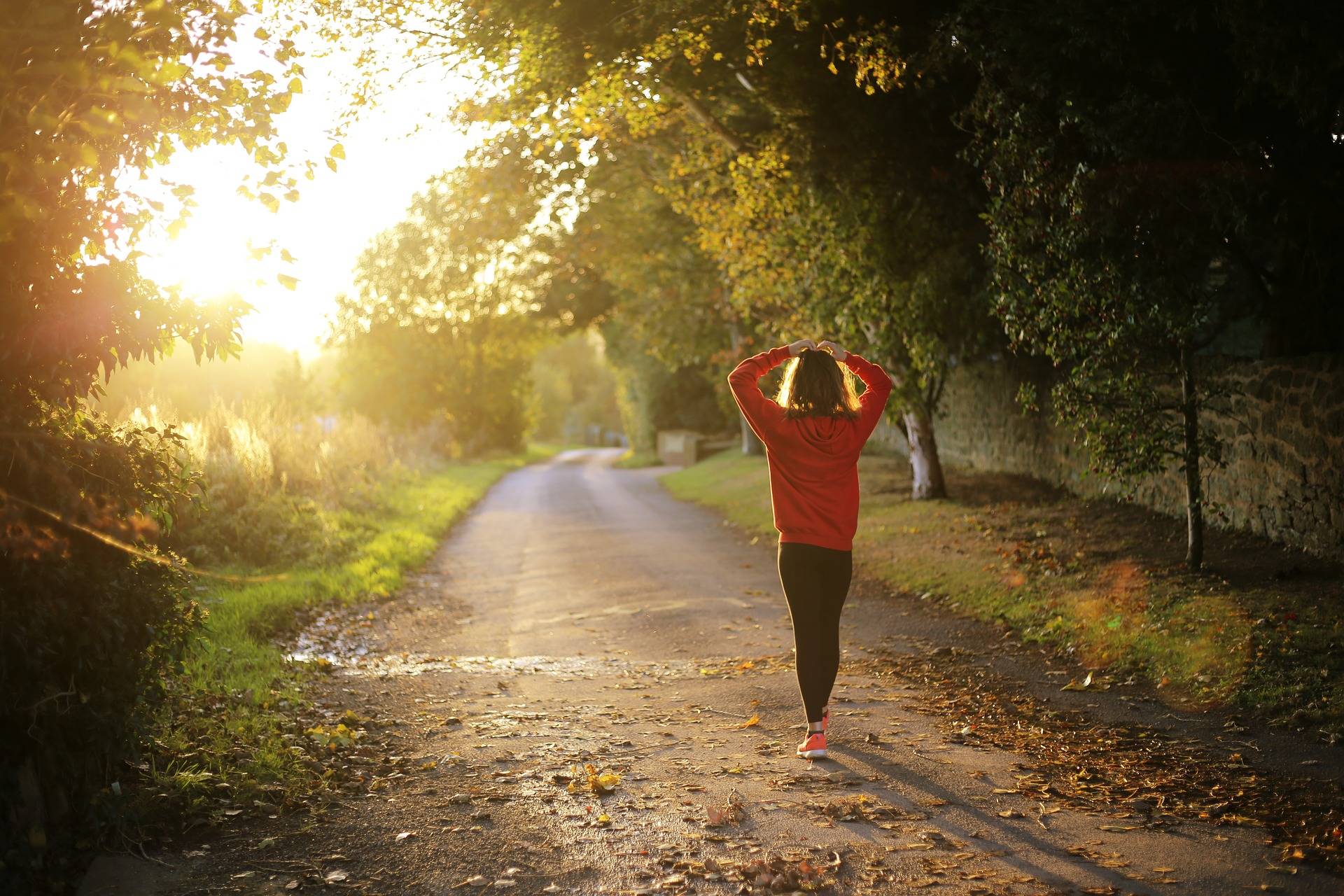 Getting some light exercise into your routine is beneficial for your mental and physical health, especially during times of shock. You don't need to start doing anything too taxing - walking, gardening, and even just climbing the stairs are all examples of being active.
Chloe told us that she found comfort in exercise when she came to terms with a double terminal diagnosis and loss: "While my grandfather was dying, my mother, my aunt and I would spend time walking around the forest nearby.
"My paternal grandmother was also dying in hospital at the time, and so this route also came in handy then as well. She was moved to a smaller rehab hospital where she died six weeks after my maternal grandfather. We walked the area around the centre to clear our heads, as sitting in the same position both in a hospital and at home can be mentally taxing. Your mind tends to focus on the fact that your loved one is dying, and you can easily start to experience cabin fever from being inside with your thoughts all day."
As well as going for walks, Chloe also recommends yoga, particularly if you'd prefer to be at home.
"I am a massive yoga advocate. It's peaceful, you don't have to be very flexible to start practising and it encourages positive thinking. Although this is by no means a positive situation, it can help you stay out of an overwhelming mindset. While my grandfather was ill, I spent a lot of time practising yoga in my parent's garden in a bid to keep myself from falling apart."
It is ok to experience a range of emotions
You may experience a range of emotions after learning the news of a loved one's life-limiting illness. There is no definitive rule on what emotions you may experience, and it is normal to feel shock, fear, resentment and frustration, amongst others.
Victoria, who writes at So Victoria, reiterates the importance of remembering that everyone's journey is unique and there is no right or wrong way of coming to terms with the news: "Every illness, relationship and diagnosis is unique and it's a very complex and constantly evolving time for everyone involved.
"From my own experience, I think it's important to spend some time figuring out how you feel and to seek physical and emotional support to allow that to happen. Try to be aware of your feelings and how they change and accept that your emotions may be different from what you expected at times. I didn't realise that there was an element of denial when dealing with my dad's terminal diagnosis, I thought I'd come to terms with it, and focused on doing what I could to support him. It wasn't until after his illness was over that I was able to face up to the truth and that's okay too. Every journey is different, you will find your way."
Make each day count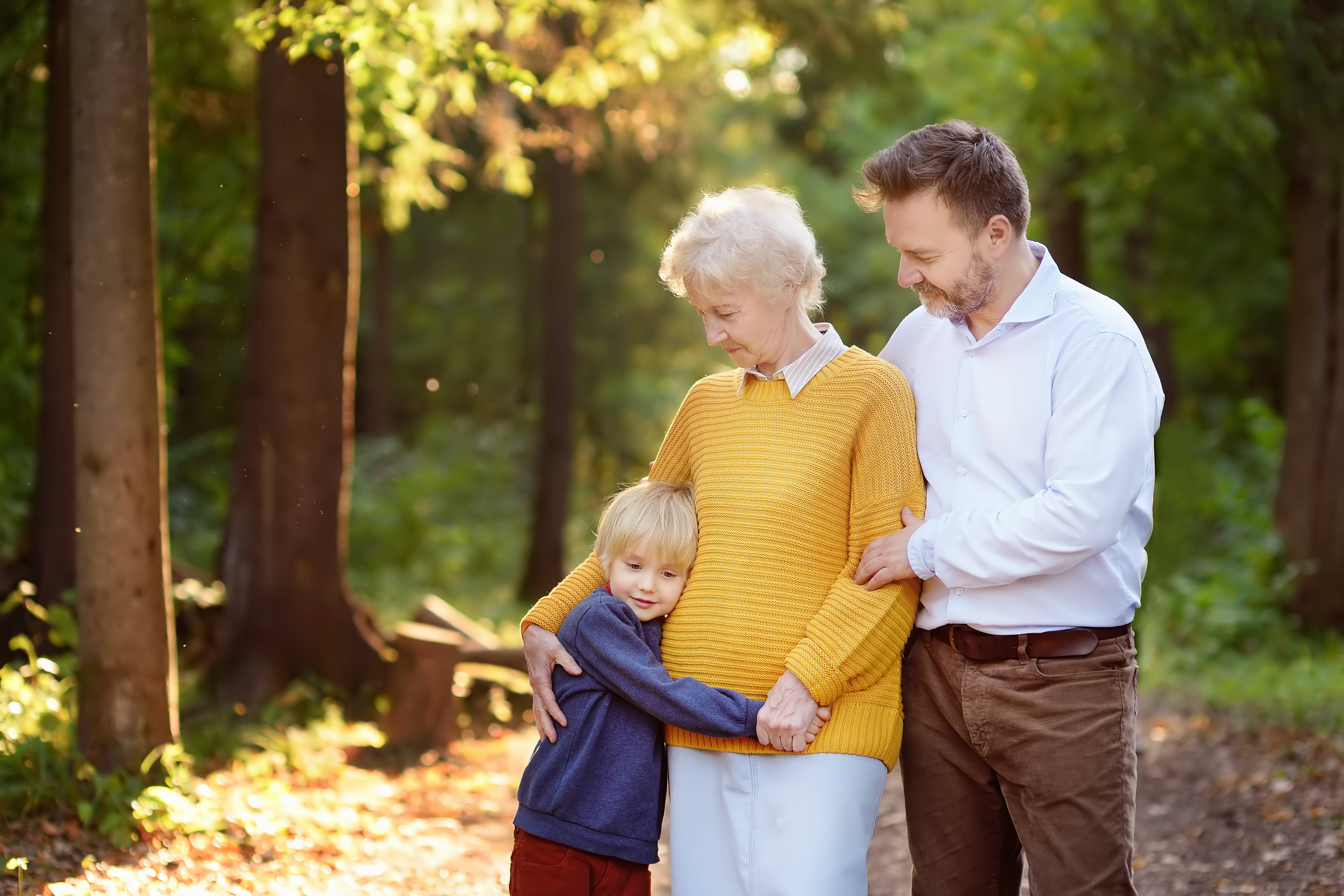 Time is precious, so making each day count is a piece of advice that Sarah from Mini Me and Luxury encourages: "On September 3rd 2015, we received the devastating news that my father's condition had deteriorated and he had months to live. Exactly nine days later on the 12th September, my father walked me down the aisle - something I will never forget. After a whirlwind week, I managed to organise the wedding of my dreams, complete with a church, venue of my choice and my dream dress.
"My advice to anyone is to make every moment count, don't spend the rest of your life saying, 'I wish I did that', or 'I wish I said that'. We made memories, we talked about my future, what my son was going to do when he grew up, what my dad wanted in the final weeks of his life. We talked more in the last three months of his life than we had done in the previous three years."
Lea, who writes at Sincerely Shug, agrees with the sentiment of making each day count following a loved one's terminal diagnosis: "A terminal diagnosis is something that no one ever wants to hear and it is not easy to come to terms with. There is no right or wrong way to deal with it and no rule books to follow. We all cope in our unique ways.
"As hard as it is to grasp, I found what helped was trying to tune in to the situation as quickly as possible because time was no longer my friend. My Grandpa's diagnosis went from having a year to live and in the space of three days being called to say our goodbyes. Cherish the moments together and create memories to be everlasting. Laughter and memories help to ease the pain."
Chloe told us that she spent as much time with her grandad as possible before he died: "Spend as much time with your loved one as you can, it makes all the difference to you after their passing. Knowing you did everything you could and spent as much time with them as possible while they were alive will really help with the emotions that often follow a death.
"In the weeks leading up to my grandfather's passing, we were around more than usual. My family and I split our time between my grandfather and my paternal grandmother who was in a hospital also dying from terminal cancer.
"In the moments after he passed, I remember feeling a tinge of guilt for not being home enough, but it was only after the dust settled that I realised I had been there throughout, not only in the original diagnosis but his terminal one too."
We understand how difficult it is receiving news of a terminal diagnosis for both you and your loved one. Don't hesitate to get in touch with us by calling 0800 377 705. Our professional staff are on hand to help families choose the right gravestones, granite headstones or headstones for cremation plots.