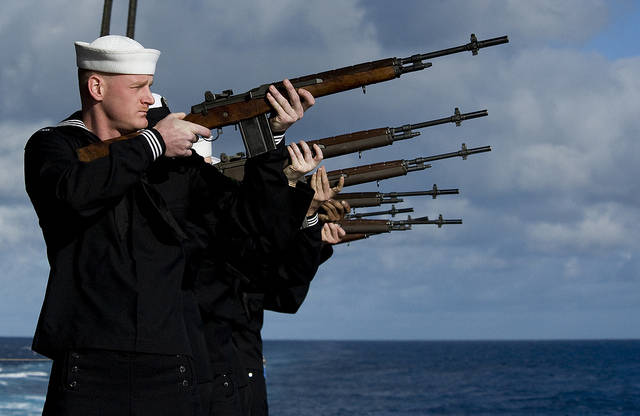 Different types of funeral services
Posted by AK Lander | On February 14, 2014 11:42
Here are some alternative funeral services you could consider to help with your planning.
A funeral is a situation nobody is ever prepared for, with the thought of planning how to say goodbye to a much-loved family member or friend especially difficult whilst you are still going through the grieving process. There is so much to think about, and it is important to consider what the recently deceased would have wanted to ensure the ceremony is a true celebration of their life. With this in mind, here are some alternative services you could consider to help with your funeral planning.
Military funeral services
If your loved one was a member of the armed forces, they may well be entitled to a military funeral, which could serve as the perfect celebration of their life. Events of this kind bring a flurry of military elements into the usual proceedings, including a flag-draped coffin, the firing of volleys and the playing of the 'Last Post'.
It is also worthwhile knowing that you may be able to receive special grants for the service by contacting the Service Personnel and Veterans Agency (SPVA), a division of the Ministry of Defence which aims to offer the finest service to both existing armed forces members and veterans; the funds could be used to purchase the memorial headstone they would have wanted.
Image Credit: Dewitt (Shutterstock.com)
Humanist funerals
Growing ever more popular, humanist funerals are considered to be the ideal service for those who chose not to live by religious principles. As it will be a non-religious funeral, there is no consideration of the deceased beginning an afterlife; instead, the service offers a complete celebration of a life well lived. A humanist funeral won't contain anything which offends those with religious beliefs and offers a chance for friends and family to share their experiences with each other in a positive manner. To learn more about humanist funerals, click here to visit the official website of the British Humanist Association.
Burials at sea
While this may seem like an unusual approach to some, a burial at sea is favoured by many as a chance to return their loved one's body to nature, thus continuing the never-ending circle of life. While this may appear to be one of the simplest of services to organise, there is a lot to consider with a sea burial because many it has to comply with regulations laid out by the Department of Environment, Food and Rural Affairs (DEFRA). Among these include an official licence, a biodegradable coffin which complies with DEFRA standards and the body being prepared to strict standards laid out by the organisation.
Image Credit: Official U.S Navy Imagery (Flickr.com)