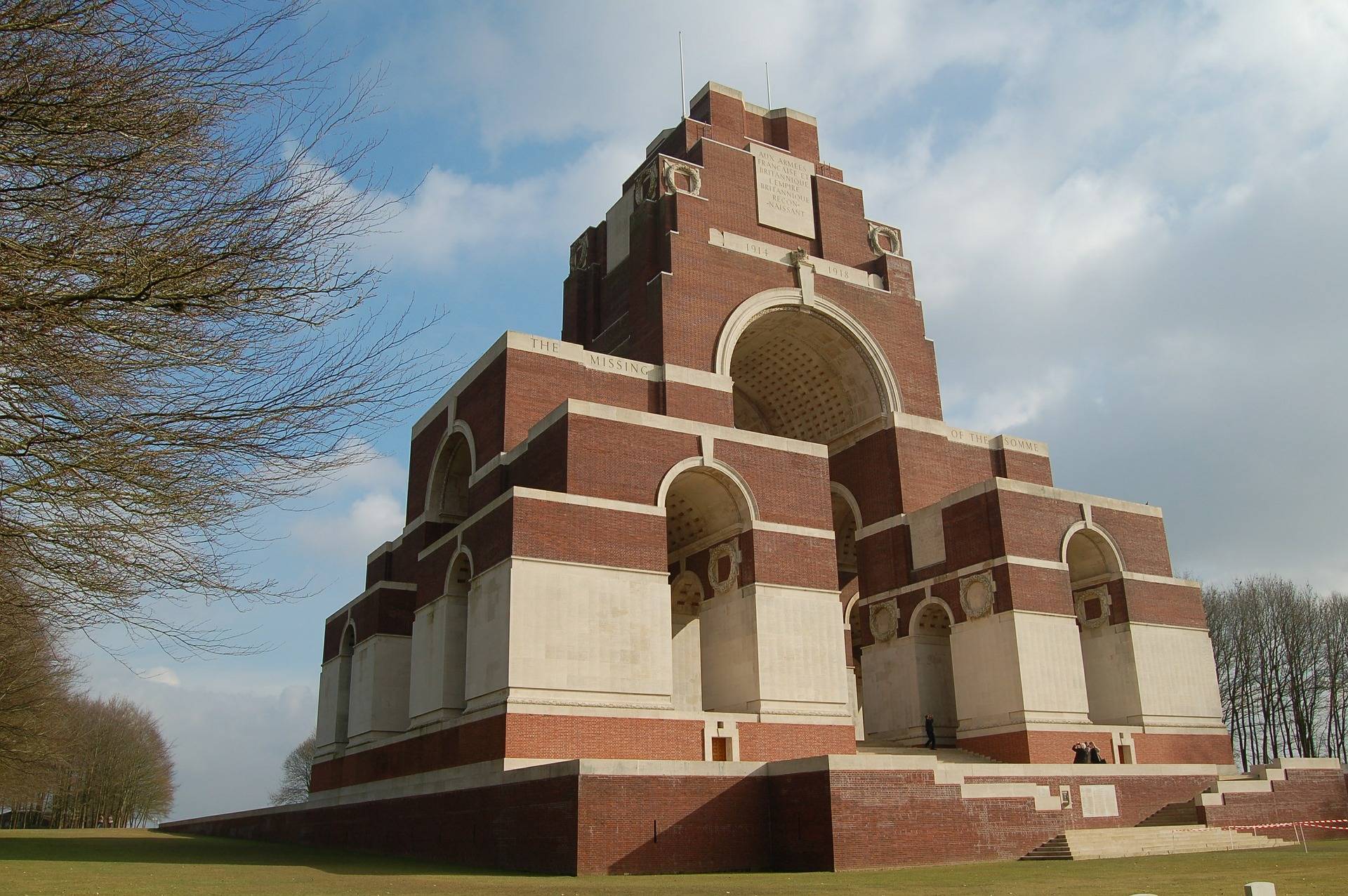 England players banned from visiting Somme War Memorial
Posted by AK Lander | On June 10, 2016 00:00
The England football team have been banned by the FA from visiting the Somme war memorial as it could disrupt their Euro 2016 campaign.
England players have been banned from making an official visit to the Somme war memorial by the Football Association as it could impact on their preparations for Euro 2016.
The team is based in Chantilly and officials in the FA feel the three-hour round trip to the Somme war memorial could be too 'draining' and 'detrimental' ahead of the tournament.
The decision came after the science and medical teams from the FA advised the players and management that it could impact on their performance.
According to an article in the Telegraph, some of the players would have liked to have paid their respects to the fallen soldiers.
The Somme war memorial, also known as the Thiepval Memorial to the Missing of the Somme, has a number of memorial stones and headstones dedicated to the brave British and South African soldiers who lost their lives in the Battles of the Somme during the First World War.
FA defends decision
After coming in for some criticism from some sections of the British army, the FA defended its decision to cancel the players' planned visit to the memorial.
Martin Glenn, who is the FA chief executive, told the Telegraph, "Very simply Roy (Hodgson) was going to come with a selection of the players but we had a mandatory open day moved by Uefa to today, leaving us just two days to prepare. It is a football tournament and football takes priority."
Daniel Sturridge, the Liverpool and England forward, added, "The doctors said they felt it was a long journey for us.
"That is the only reason why we didn't go. We understand about it and we can't go due to the doctors saying it was too far to travel."
The Somme memorial has the names of 72,195 missing soldiers from the British and South African armies who died during the Battles of the Somme.