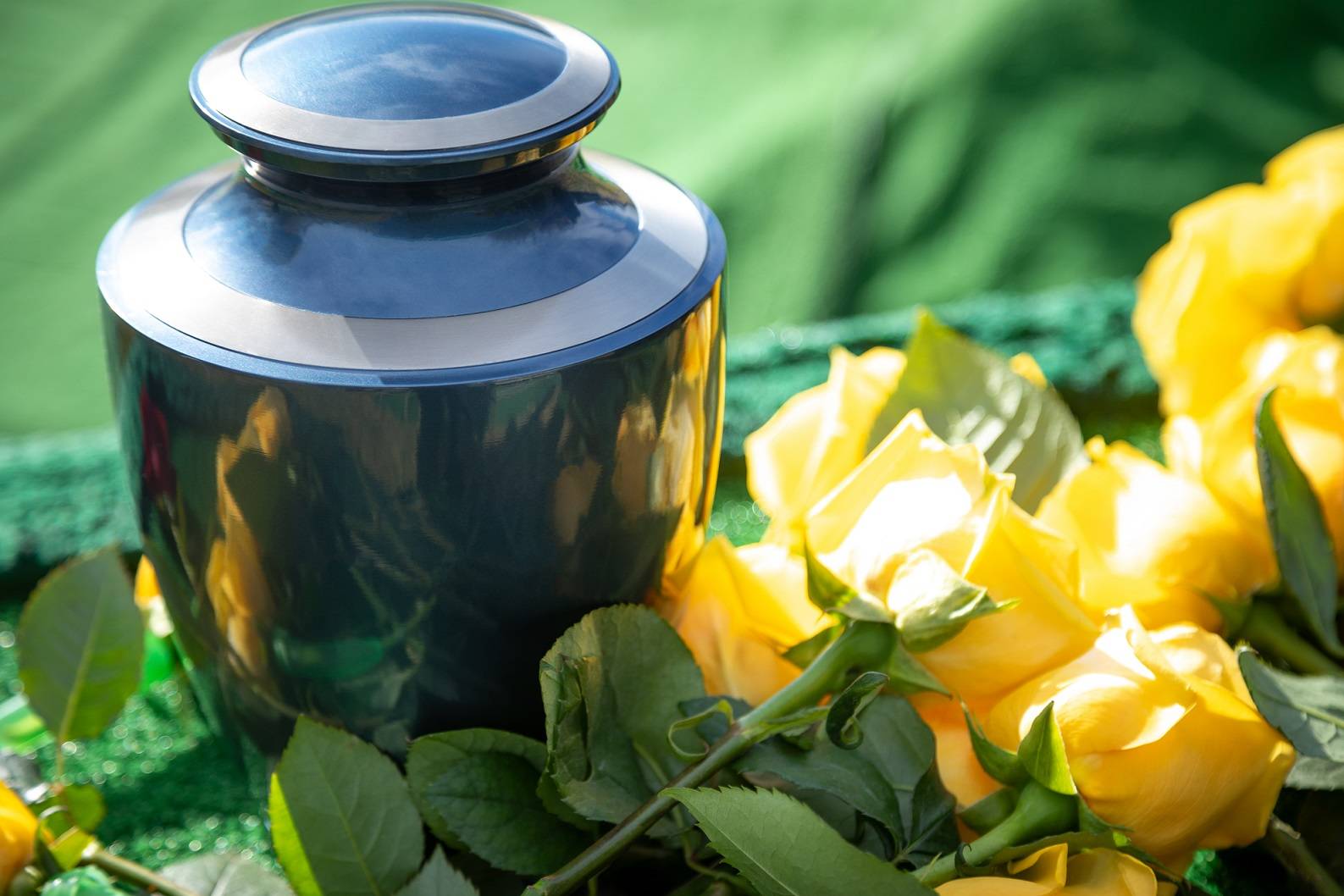 Fond farewells: what to do with ashes
Posted by AK Lander | On March 30, 2021 00:00
From vinyl to a reef, there's a multitude of ways you can choose to spread a loved one's ashes that suit you and your family's personal tastes.
Trying to find a fitting way in which to remember a loved one after they are gone is among the most difficult tasks there is.
Cremation is now a very popular option after someone passes and by taking this option it gives the deceased's family a variety of options of where to spread or keep the ashes.
From vinyl and jewellery to fireworks and urns, there are a variety of things people can do with ashes that are an alternative to gravestones or other memorials.
In a bid to ease your decision, we look at the variety of options available to people who are still thinking about where to put the ashes of their loved ones.
Send ashes to space
A reef
Biodegradable urns
Wooden urns
In glass
In diamonds
In a vinyl
In a rocket
Out with a bang
Spread ashes around the world
Send ashes to space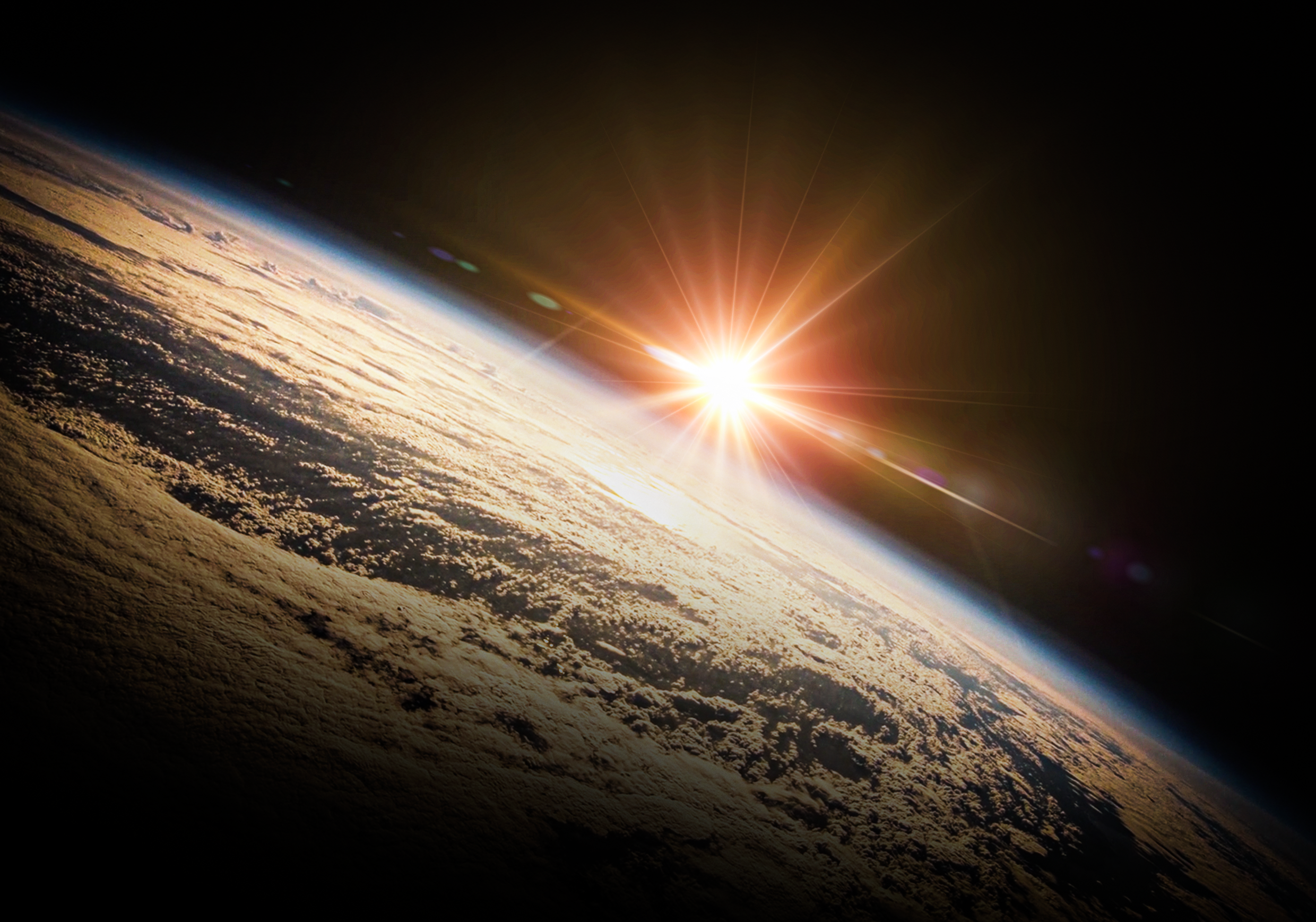 Source: Aura Flights
Did you know that you can send a loved one's ashes into space? Aura Flights lets you celebrate a loved one who has passed, by launching their ashes into space on a breathtaking final journey.
Alex Keen, who is the Head of Communications at Aura Flights, said: "We use a lighter-than-air gas balloon to carry a unique scattering vessel 100,000 feet above the Earth. Above 99% of the Earth's atmosphere, where the curving blue Earth hangs in the black vacuum of space, the scattering vessel gently releases the ashes into the stratospheric winds which encircle the globe. The ashes spread out all across the planet and, after many months, mix with humid air and return to Earth as raindrops and snowflakes. The journey and the moment of release are captured on camera to create a beautiful memorial video."
If a traditional funeral service isn't a fitting way to say goodbye to your family member or friend as they had a vibrant personality, a memorial space launch could be the perfect way to celebrate their life, especially if they were an explorer, a traveller, or just someone who loved space and science.
A reef
If you have a particular connection to the sea then there are firms that can create memorial reefs to commemorate your loved one such as Eternal Reefs and Solace Reef. Through mixing your loved one's remains into a reef mixture to create your own reef you are able to give new life and help the ecosystem under the water's surface.
Eternal Reefs create a permanent living legacy that both memorializes the passing of a loved one and helps to preserve and protect the marine environment for the benefit of future generations.
Talking about their creation, Eternal Reefs said: "A creative, environmental memorial option, an Eternal Reef incorporates a person's cremated remains with environmentally-friendly concrete to create a gigantic 'reef ball' which is deployed to the bottom of the ocean where it begins to foster new marine life and growth in as little as three months. A personalized bronze plaque marks each Eternal Reef and families receive the GPS coordinates.
"An Eternal Reef is at once healing for families and for the sea. Loved ones may participate as much as they'd like in creating the Eternal Reef. Most choose to physically mix the remains, pour them into the Eternal Reef then decorate it with handprints, other environmentally-friendly memorabilia and written messages. If a person has served in the armed forces, official military honours are bestowed at the weekend events which conclude with a boat trip out to the reef site where families observe as their loved one's Eternal Reef is lowered to its final rest on the ocean floor. Many families use the Eternal Reefs memorial location for family vacation destinations and return often to honour their loved one. All, some or none of a person's cremated remains can be used to create the Eternal Reef and family pets can be included for no additional charge."
Biodegradable urns
Biodegradable urns are designed to degrade over time, depending on the environmental conditions. These 'green' urns have become increasingly popular over recent years as they help minimise the impact on the environment while still offering a lovely memorial for your loved one.
Bios Urn® was the world's first biodegradable urn designed to turn the ashes of a person into a tree. This means your loved one can now be transformed into a tree, that will continue to grow alongside you.
The urns provide proper germination and aids in growing a tree with a person's ashes. It is composed of two capsules: one containing the ashes and one containing the tree seed or seedling. The urn´s dual capsule system is intentional as it is important to keep the new roots of the tree separate from the ashes at the beginning while the tree establishes itself.
The Bios Urn® is designed to contain any tree seed or seedling, or any shrub or plant meaning that you are free to choose one that is special to you and that can thrive in the climate where you live. The urn can also be planted in any natural environment or in a planter, either indoors or outdoors.
Bios Urn® told us a bit more about their product: "The Bios Urn® is 100% biodegradable, and made with no chemicals, preservatives, or additives. It leaves absolutely no trace in nature making it a more economical burial alternative for people (it is only $140) and for the environment, as well as more sustainable for communities dealing with ever-increasing space limitations for cemeteries.
"The urn does not have an expiration date and can be kept indefinitely. This means that anyone who wishes to pre-plan for when they are no longer here may do so. This makes the very difficult grieving time easier on loved-ones by leaving them a Bios Urn® and clear after-life wishes.
"Planting a tree urn is also a way to contribute collectively to planetary reforestation. The environmental impact of planting one single Bios Urn® is immense. Multiply that on a global level and we are talking thousands, if not millions, of trees planted every year making it one of the most environmentally-friendly burial options around."
Wooden urns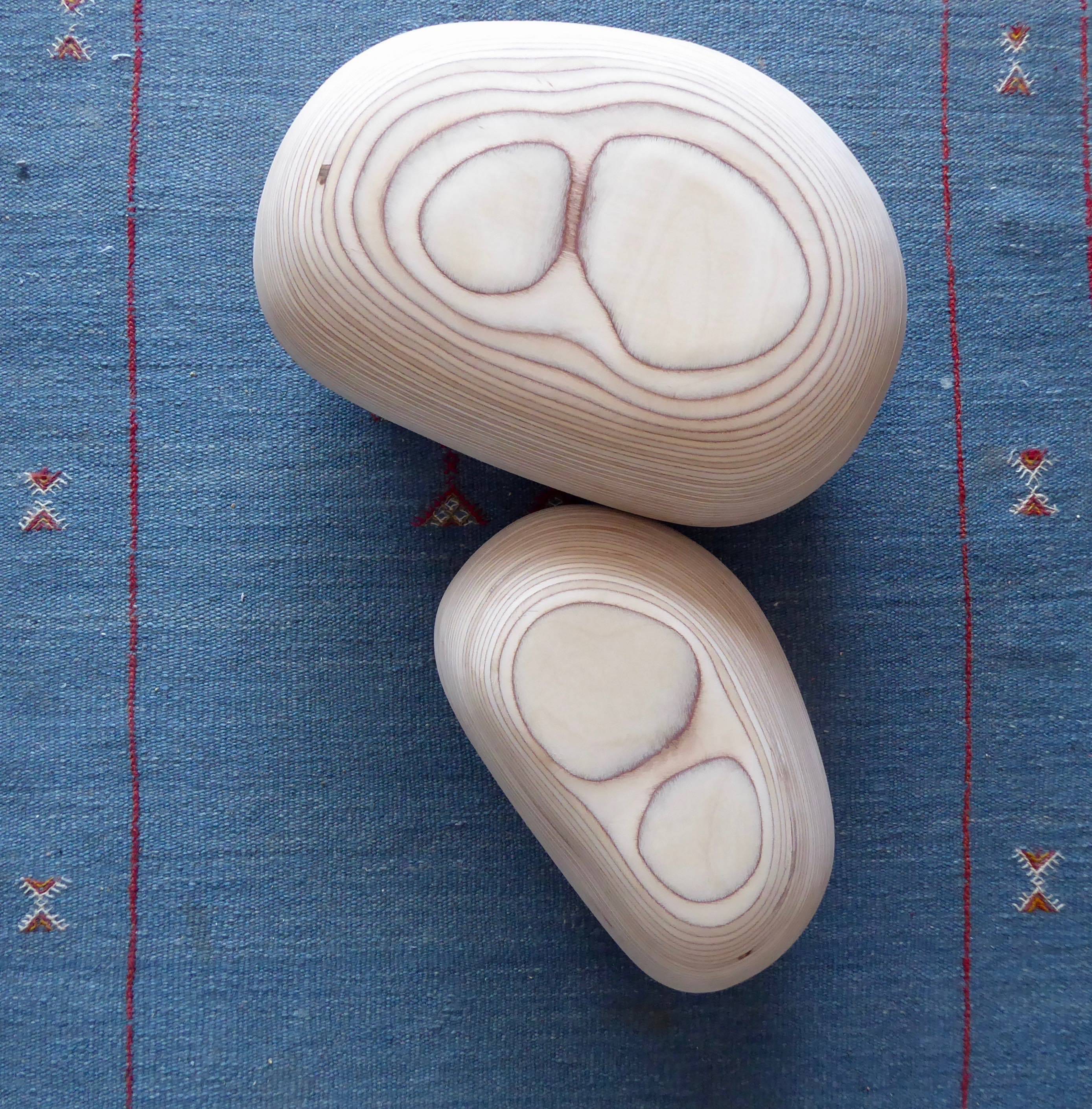 Source: Pebblewood Urns
If you prefer to keep your loved one's ashes in something slightly more traditional then the wooden urns from Pebblewood Urns are a great option.
Each urn is individually handcrafted by the founder and creator of Pebblewood Urns, Davina Kemble, who designs them to reflect nature's beauty.
She told us about the urns: "As an artist, I wanted to create something for myself - something approachable, comforting and tactile. Something to temper the finality of death and help me come to terms with it. The solution was a pebble, a natural organic shape.
"In choosing Birch Plywood I achieved a practical and stable solution whilst satisfying the essential spiritual connection. When shaped, it emulates the annular rings demonstrated when a tree is felled. A life cycle.
"From the heartwarming reviews I receive, I feel my mission has succeeded in bringing solace, which in itself is so rewarding."
As well as being able to purchase Pebblewood urns from the website, you can also buy them on the Pebblewood Urns Etsy shop, including a new, smaller design of the urns.
In glass
Putting ashes into a memorial glass is a beautiful way to keep a loved one close forever in a subtle way. This is a discreet way of keeping a loved one's ashes and they can be included in a variety of products, including paperweights, handheld hearts, ocean waves and others.
Glass Remembrance artists take a portion of a loved one's cremains and incorporate them into a molten glass or metal crystals to create the memorial of your choice. Some of the items they offer are decorative to be displayed in your home, and others can be added to jewellery which you can have with you at all times.
Glass Remembrance spoke to us about the different options that are available: "Every cremation memorial is handmade, allowing us to customise orders as needed and truly give each customer an individual piece of art. A few years ago, we received a special order for our 'Eternal Bloom' flower in pink for a relative who had passed away from breast cancer. That was not one of our standard colours at the time, but we were happy to do it. Since it answered a need it is now one of our standard colours. We have been sent the photographs and stories of many of the deceased for whom we create the tributes, and we keep them in a scrapbook. They remind us of the uniqueness of every individual."
Glass Remembrance recently introduced a new line called MemoriMetals. These new metal rainbow-coloured crystals are different from their glass line of products but will still include a loved one's cremated remains deep inside them.
In diamonds
Another interesting thing you can do with ashes is to turn them into diamonds and it is a beautiful, timeless and personal memorial option.
Heart In Diamond is one of the market leaders as they create personal laboratory-grown diamonds from your loved one's hair or ashes so you can hold on to your special memories of them forever.
The production of the diamonds evolves around carbon, once they extract carbon from ashes or hair, they create the growing foundation of the future diamond. The next step of manufacturing the diamond is placing it into the heart of the HPHT (High Pressure High Temperature) Machine. This machine shapes the future size and colour of your diamond and once the growing process is complete, the diamond gets cut and polished.
A spokesperson from Heart In Diamond told us more about the diamonds that they can create for people: "In order to create something as truly beautiful and heartfelt as your personal diamond, we employ only the best and most reliable practices for the process to culminate in perfection. That said, we add a healthy dose of passion and commitment to creating each and every personal diamond that comes out of our laboratory."
In a vinyl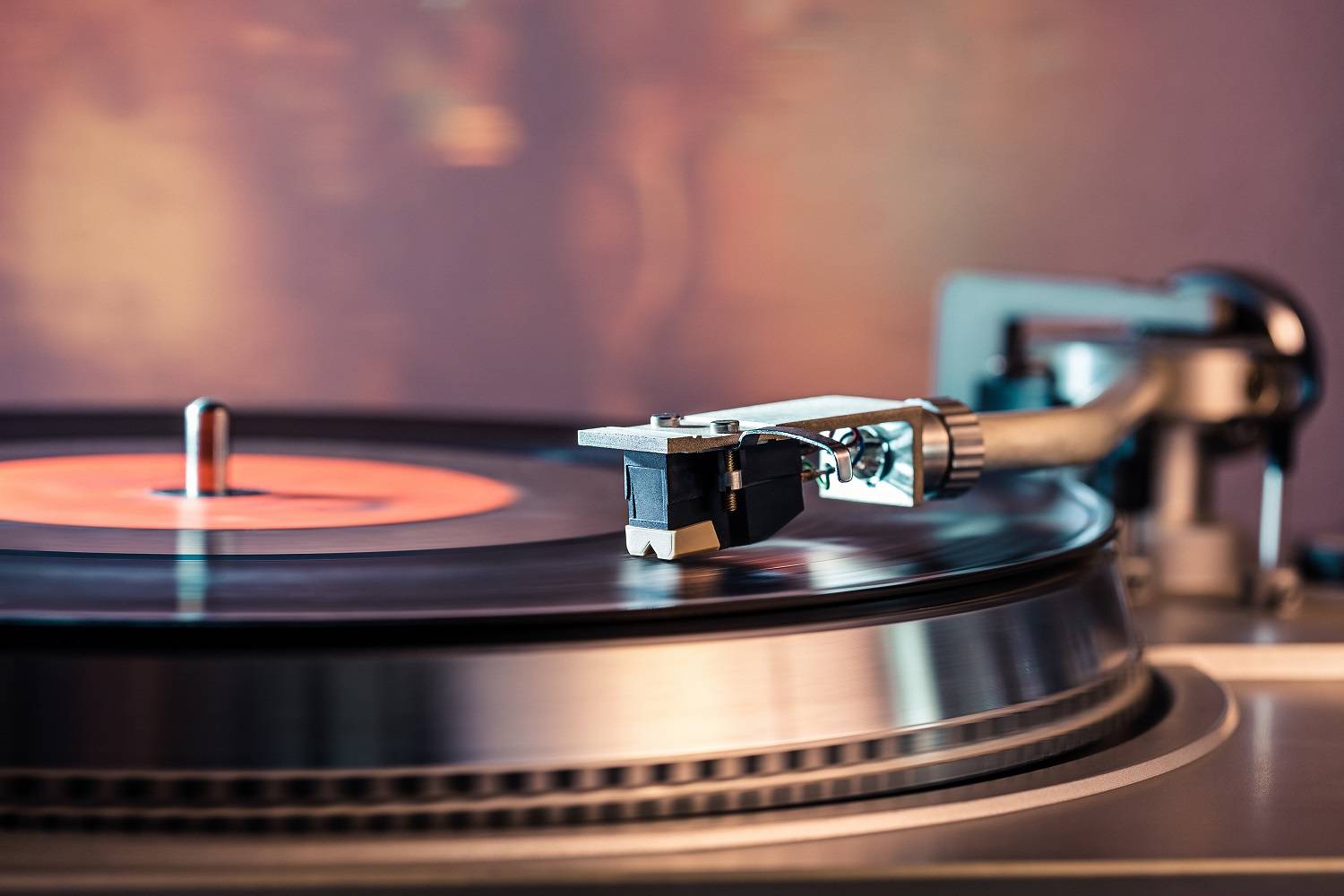 If the deceased loved music then you can keep their record spinning for eternity as And Vinyly offer families the chance to press their loved one's ashes into a vinyl recording.
Families can record a message, their own soundtrack, a last will and testament or can just listen to the pops and crackles. Alternatively, this can be your loved one's favourite song. You can also decide on the specification of your vinyl, whether it is one-side or two-side playable audio and whether it comes in printed sleeves or plian black and white sleeves.
Harriette, the in-house designer with 20 years' experience designing album artwork for sleeves and labels, can either send you templates for you to generate your own print ready artwork or alternatively, you can compile all the images, photos, copy, notes that you want to include on the labels and sleeve and she will design them as per the brief.
Jason Leach, the managing director of And Vinyly, told us a bit more about how the business started-up: "And Vinyly was started in 2006 as a concept and idea for what I wanted to do with my ashes once I was gone. The thought of my voice being able to vibrate the air in a room in the future where my great great great grandchildren are listening to my record excites me and will probably be the closest I get to time travel. Also, the thought of having a record that my great great great grandparents left me would be a profound memento that I would love to have."
READ MORE: The growth of commemorative ashes vinyl
In a rocket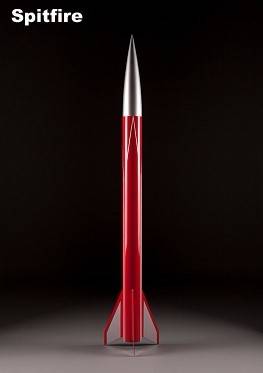 Source: Model Rocket Shop.jpg
The Model Rocket Shop offers a service where your loved one can literally be transported above through their Funeral Rocket Services.
So, if your loved one is a Star Wars or a Star Trek fan or is just a science buff they can have their ashes launched into the sky and dispersed over a wide area from a great height.
Family members can choose whether they just want some of their loved one's ashes scattered by the rocket or want all the ashes released.
Launches can take place day or night and the scattering of ashes within the earth's atmosphere is considered as being more personal and local to some.
It is legal to scatter ashes anywhere in the UK, but scattering ashes by rocket are restricted in some areas of the country, for example, sites near airports and cities.
Out with a bang
Sticking with a sky-themed way of spreading ashes, you can also spread your ashes in a firework. Fantastic Fireworks offers a service where a loved one's ashes can be spread via a firework.
This was first requested over 25 years ago and has since been hugely popular with the number of people opting for this kind of stunning ceremony increasing.
One client said of Fantastic Fireworks' work, "As ever I knew I could rely on Fantastic Fireworks to provide a fitting farewell for Anita's funeral. Her husband came over afterwards and said how much he and his guests had enjoyed them."
Spread ashes around the world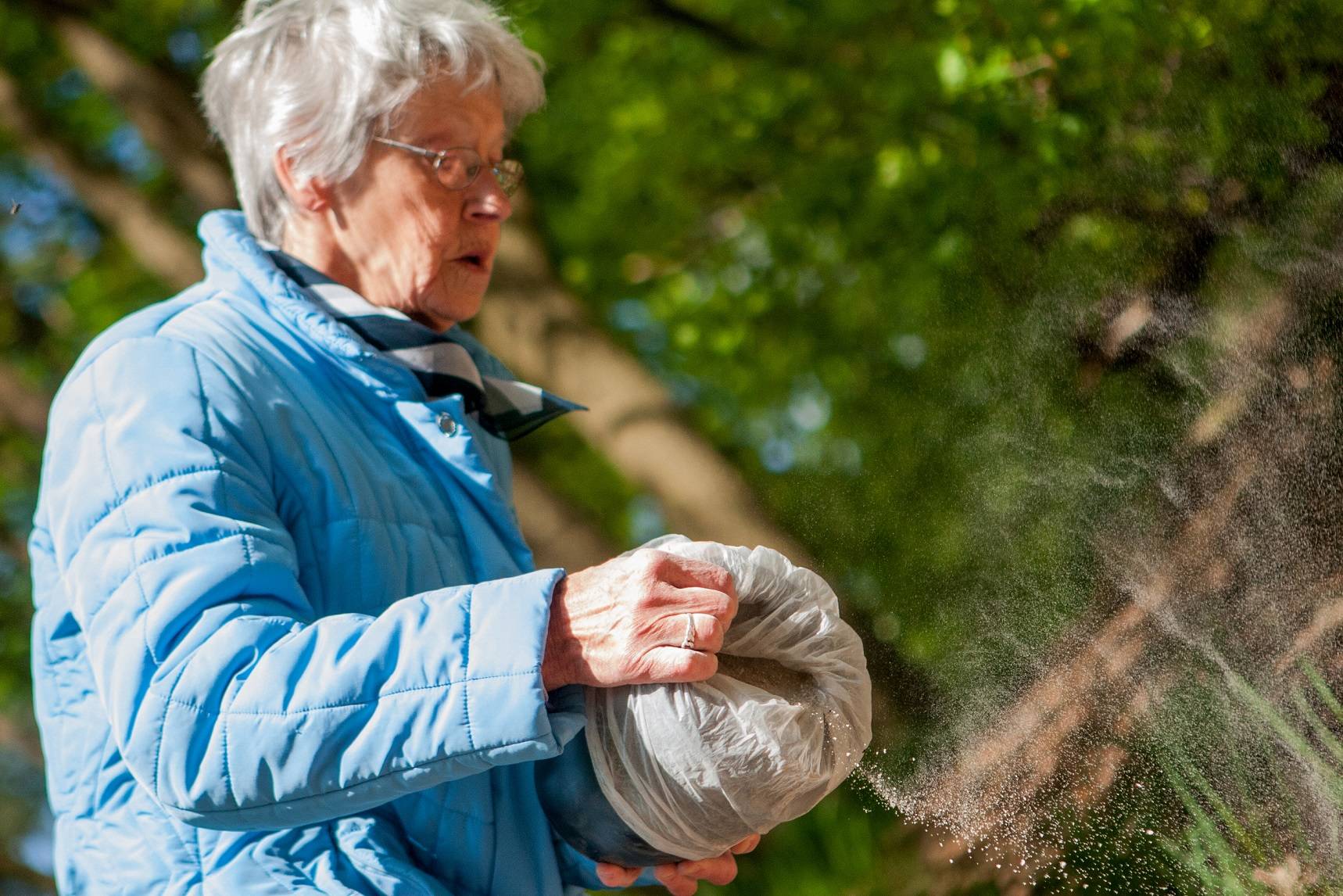 Tré Miller Rodríguez from Modern Loss, a blog about life after death, suggests spreading your loved ones ashes around the world.
In her post about The 9 Things No One Tells You About Scattering Ashes she explains how she has spread her partner's ashes at Lake Winnipesaukee, the Bahamas, Brazil, Connecticut, Cuba, England, Hungary and Texas.
Within the piece, she shares a number of tips to help you spread your loved ones ashes around the world including getting a friend to help you transfer the ashes from the urn to a plastic bag and to scout a location that is perfect.
Rodríguez says that she would recommend releasing the ashes with some freshly picked flowers into water as well as take photos of the flower and ash floating in the water so that the family members who are not there can see where their loved one has been spread.
READ MORE: Where to scatter the ashes of a loved one
These are just some different options for people who are not sure what to do with ashes. You can always look to buy granite headstones for your loved one to remember them as well as use one of the above options with some of the ashes.