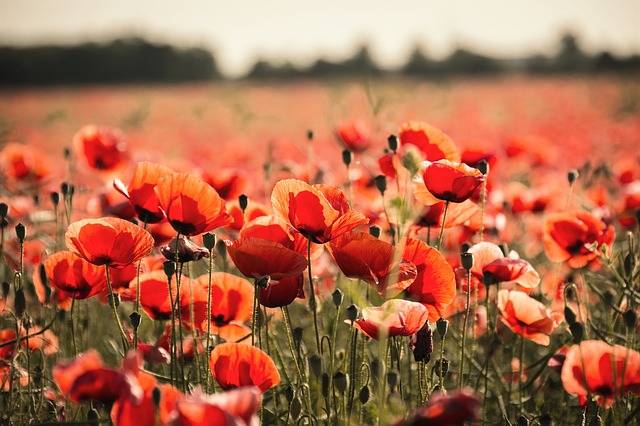 Forgotten World War I Medic honoured after 95 years
Posted by AK Lander | On January 27, 2016 09:37
A medic who was mistakenly buried in an unmarked grave after the First World War, has finally been honoured with a headstone.
After nearly a century, one of the First World War's most decorated medics, who was buried in an unmarked grave, receives a hero's burial.
Staff Sgt Wilfred Brooke received the Distinguished Conduct Medal for his gallantry in service during World War I and last week was honoured at a graveside ceremony held in Wallasey Rake Lane Cemetery. The battle medic finally received a memorial headstone marking his final resting place 95 years after his death.
The Army medic, from New Brighton, enlisted in the army as a young man and went on to serve in the Somme in Spring 1916 and later at Gouzeaucourt in 1918, for which he received two separate Distinguished Conduct Medals for bravery during the conflict.
Sgt Brooke retired from the army in 1919 but tragically passed a year later, his death the result of wounds he had sustained in battle. At the time, a clerical error meant that his headstone was not approved by the War Graves Commission and subsequently for nearly a century, Sgt Brooke remained forgotten in an unmarked grave.
The recent service, which included the ceremonial playing of the Last Post and wreaths being laid, has been three years in the making with Warrant Officer Bob Dixon campaigning to have the war medic's grave recognised.
WO1 Dixon was unable to find Sgt Brooke's relatives but wanted to commemorate the man who had helped to safeguard so many troops during the war.
The ceremony was the final duty for now retired WO1 Dixon who said:
"It was just what I wanted. It's the last time I'll put on that uniform, so it was nice to end my career with a nice little service like that."
Army personnel, along with members of the public, turned out to honour the fallen hero and witness the unveiling of a new headstone identifying his name, date of death and military rank and honours.