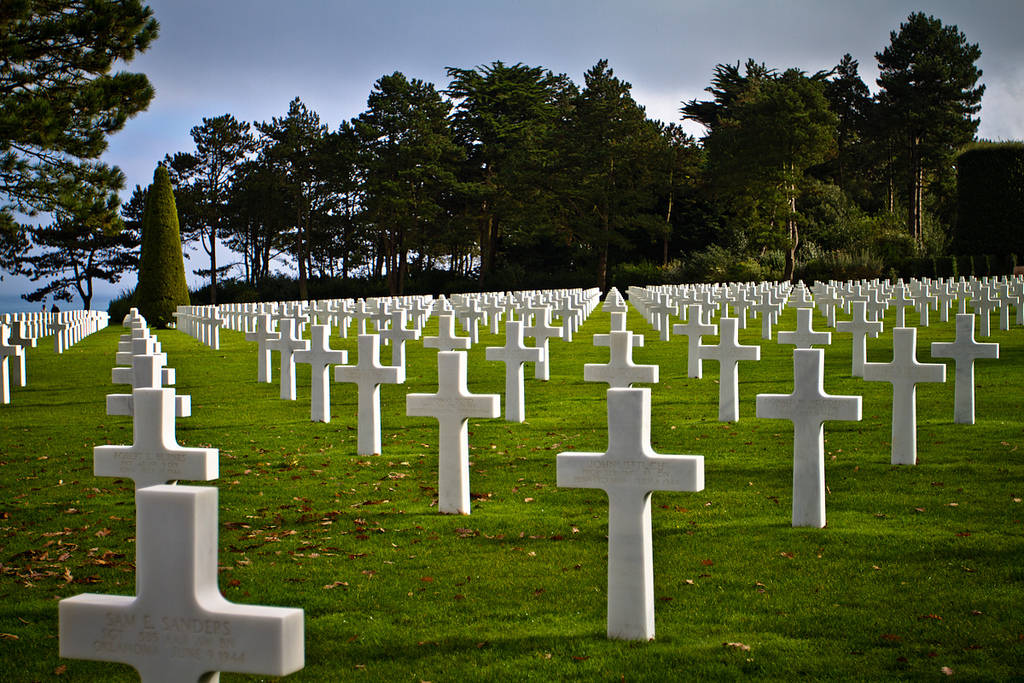 Frenchman Tends to WW2 Soldier's Normandy Grave
Posted by AK Lander | On February 14, 2017 00:00
The Normandy grave of a fallen WW2 American solider is being tended to by a Frenchman who is now keen to express his appreciation to the soldier's family.
A Frenchman has been tending to the grave of an American WW2 serviceman in Normandy.
Pvt. John T. Lee was a part of the Normandy invasion on June 6th, 1944. Lee survived the D-Day invasion but was killed in action just a month later supposedly as part of the Allied Forces' Cobra Operation.
The operation involved British and Canadian forces distracting the Germans so the Americans could break through German lines.
Since 2012, Jean-Vincent du Lac de Fugeres has been tending the grave of Pvt. Lee at his final resting place in the Normandy American Cemetery and Memorial in Colleville-sur-Mer, France.
After being an exchange student in Pvt. Lee's hometown of North Carolina, de Fugeres fell in love with the area and decided then that he would adopt the grave of an American serviceman from the area back in Normandy.
Reported in the Rocky Mount Telegram, Kevin Millard – a long-time friend of the Frenchman – said de Fugeres, "has always been appreciative of the men who liberated France."
This very appreciation led the Frenchman and his children to search for a grave of a fallen North Carolinian. The one they found first happened to be Pvt. Lee's and have been tending his grave and memorial headstone ever since.
It has now been a mission of de Fugeres to find Pvt. Lee's family so he can thank them for Lee's service. Lee's nephew and niece have been taken aback by the care de Fugeres has shown their uncle's grave and are open to meeting him.
It's a touching story and goes to show that even once our loved ones have departed, they are still loved and remembered, and that the respect of complete strangers can continue to be shown to them.
The brave souls who fought for our freedom during WW2 will always be cherished, and thanks to men like Mr de Fugeres, their sacrifice will never be forgotten.
Image Credit: Martin de Witte