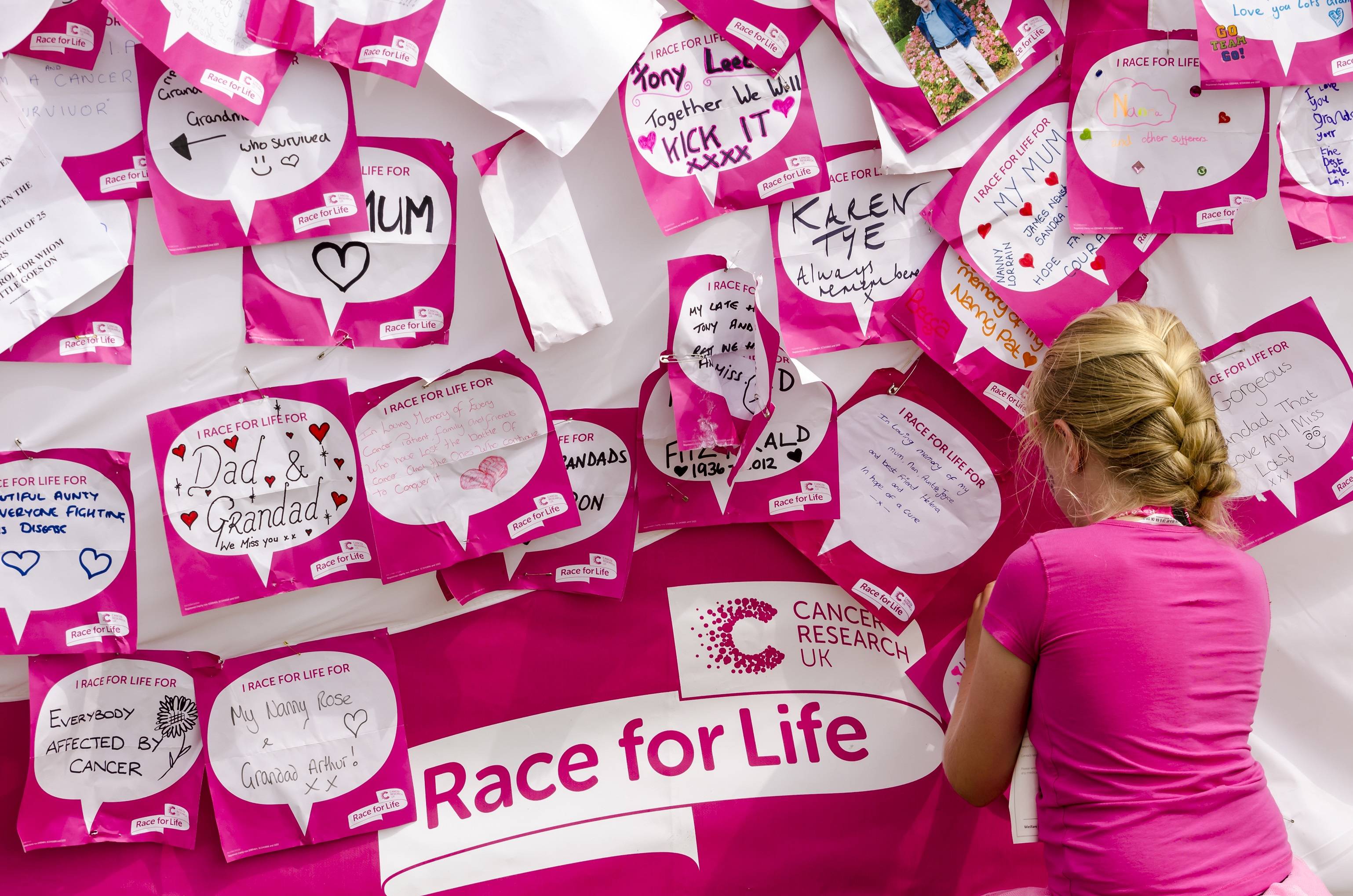 Fundraising in memory of a loved one
Posted by AK Lander | On October 22, 2019 10:46
We spoke to bloggers who have completed a range of fundraising events in memory of a loved one.
When someone you care about passes away, you may decide to make a charitable donation or pledge money to an organisation that looked after your loved one during their final days. Whether that's taking part in a sponsored race or hosting a local charity event, there are many ways to raise money for your cause of choice.
To help inspire you, we spoke to bloggers who have a range of charitable activities to raise money for causes close to their hearts.
Sports fundraisers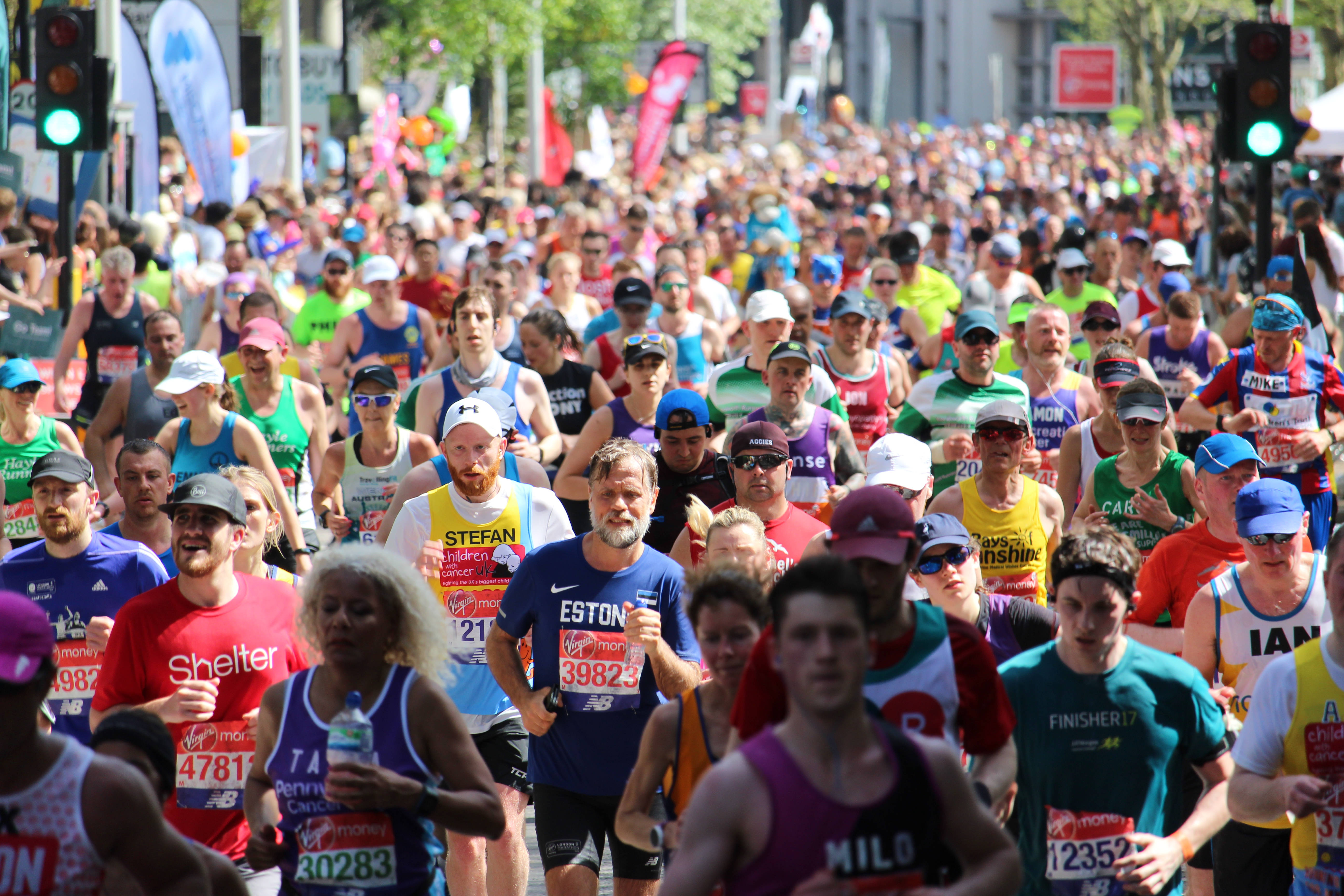 From colour runs to obstacle courses, there are plenty of sport-inspired events across the country which aim to raise awareness of a cause as well as money for the charity.
Local and national charities host fixtures throughout the year in various locations to allow people all over to fundraise and celebrate the lives of loved ones who have passed away.
Race for Life
Cancer Research UK's Race for Life is a series of events which raise money for research into more than 200 types of cancer.
The charity hosts many family-friendly sports fixtures including 5K runs, 10K runs, muddy obstacle courses and events specifically aimed at children. Kirsty, who writes for Luv and Lifestyle, completed a Race for Life event in Solihull and raised hundreds of pounds in the process on behalf of her father: "On May 13th 2017, my world crumbled when I lost my dad to cancer. Suddenly, I was in a world that I didn't recognise, a world where my heart hurts every day.
"As I adjusted to the new normal, I found myself thinking about the families who were going through the same thing. And although my family and I had raised money through donations and bake sales and so on, I wanted to do something that would challenge me and I wanted to do it on a day when it would mean the most. So, on Father's Day 2018, I completed the Race for Life in Solihull, where I raised £462 for Cancer Research.
"I was full of emotions on the day, knowing how proud my dad would've been and hating that he wasn't there to witness it. It was an emotional but rewarding day."
Kirsty also had some words of encouragement for anyone else thinking about signing up for a sporting charity event: "I would urge anyone to carry out an event in memory of someone, not only do you help out a worthy cause but you honour your loved one. Every step of that race was for my dad and that pushed me further than if I had done it for myself."
Tori writes at Oh So T and regularly takes part in the Race for Life and Pretty Muddy after the loss of several family members: "We take part in memory of those we've lost and to come together to raise funds for charity. I think others should take part as it helps you reflect and think about your loved ones whilst turning your grief into a positive movement to support charities that desperately need funding. There are many runs and other events for all kinds of charities out there so you should easily find an event close to you."
The Boston Marathon and Virgin Money London Marathon
America's Boston Marathon is the world's oldest annual marathon and sees professional and fun-runners taking part in their thousands. Kerri writes for Colin's Joy Project which she helped create following the tragic death of her son. The project's mission is to enhance play spaces and to sponsor children and family programming in the community for families in need.
Colin died when he was just 2 years old in 2018 when the pram he was in was struck by a vehicle which had mounted the pavement during a collision with another vehicle. Colin's mum, Kerri, told us that a team of 11 runners completed the 2019 Boston Marathon in his memory as well as raising funds for Colin's Joy Project: "We had been training for months, so we all felt ready. Fundraising had gone so well and we had a strong social media following, so the streets were lined with people wearing their Colin's Joy Project gear. That was incredible."
Although the day was filled with love and support, Kerri says it was not without grief: "People kept stopping us in the race asking if I was his mum and sending their love and strength. The last stretch down Boylston was both overwhelming in its size and energy, but I also felt heavy, as if the finish line was arbitrary. My race would never be over. Around me, my teammates were crying with relief and pride, but I found myself feeling very empty. I was enormously proud of what Colin's Joy Project had accomplished. We raised hundreds of thousands of dollars at that point, crushing our goal. We gathered as a team with family and friends afterwards to celebrate Team Colin, and what we were building for our son.
"There were tens of thousands of people, all excited and nervous about what was to come. I found myself feeling very lonely despite the sea of people because they were all excited, yet all I could think of was 'there is only one reason I am doing this. If Colin were alive, I'd never be doing this'. The next evening, we were the featured charity for the Boston Bruins 50/50 raffle, where we walked for hours selling tickets at the game and sharing our story."
As immensely proud as she was of herself and her team, Kerri admits that the day was mentally much harder on her than she initially thought it would be: "We raised an extraordinary amount of money, yet we felt more and more exhausted as the event wore on. The day before the marathon, family and friends started arriving in town, and it all felt very much like the funeral again. I found it hard and chose to be alone, but was happy they were all with each other, and I was so touched they made the effort."
Kerri explains that what gave her solace was the fact that she and her family chose to fundraise not because Colin died, but because he lived: "Based on the way he lived and how he made others feel, we started an organisation to bring that joy to others. Fundraising helped us feel connected to that mission. Fundraising gives you a chance to carry the legacy forward and honour the memory of the one who died."
The Virgin Money London Marathon is perhaps one of the most iconic charity sports fixtures in the UK with thousands of professional athletes and fundraisers taking part.
Most major charities have a set number of entry places in the event each year through the Golden and Silver Bond scheme. Places are allocated to runners on the basis that they will raise an agreed amount of money for that charity.
The event, which is traditionally televised, shows people from all walks of life and fitness levels taking part, with some even completing the course in big, elaborate costumes.
Adrenaline-fuelled fundraising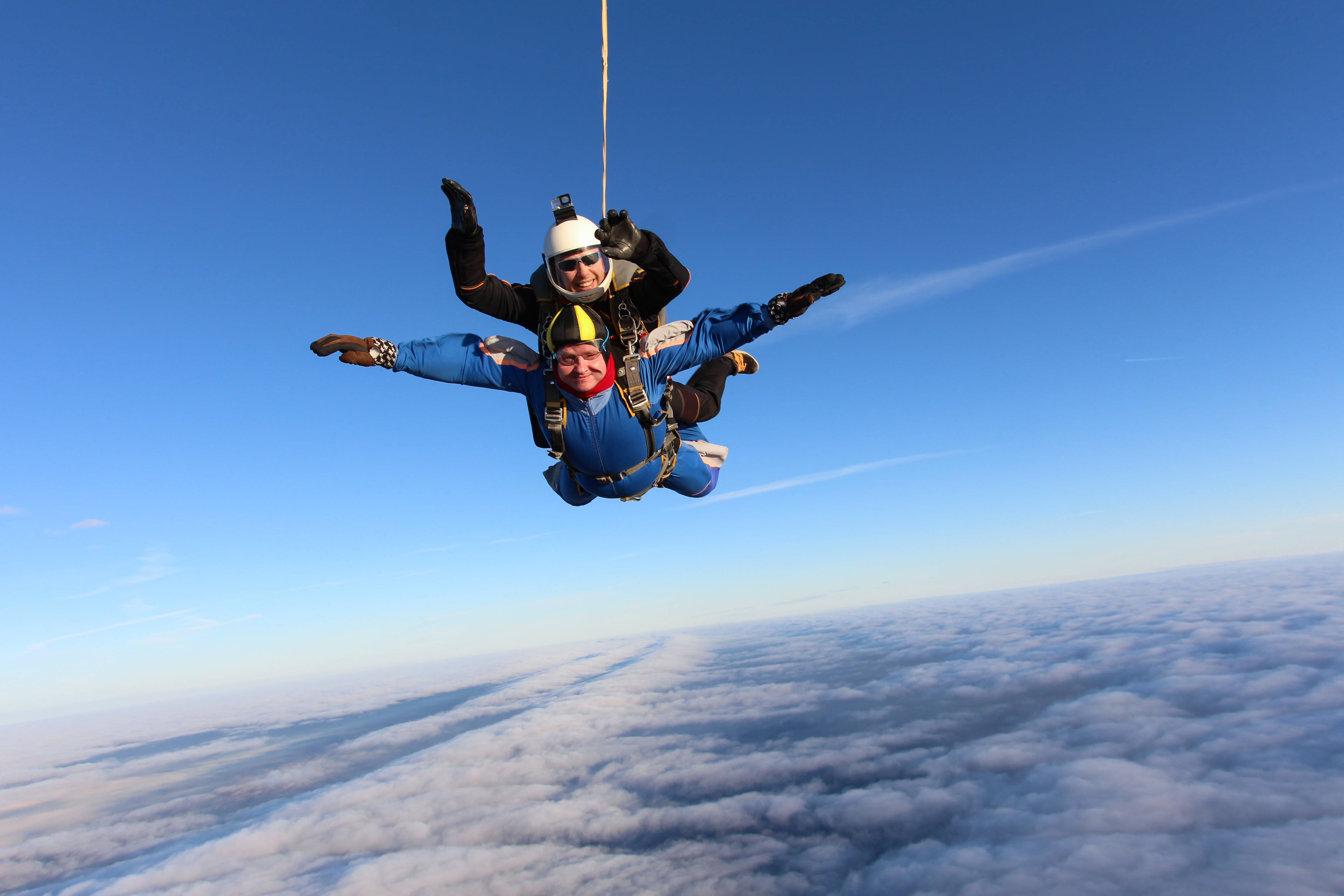 You may want to push yourself to the limits when raising money by completing an adrenaline-fuelled fundraising mission. From abseiling down a cliff face or the side of a bell tower to leaping out of an aircraft to skydive, there are plenty of ways to get your heart racing for charity.
Skydive
Henshaws is a UK-based charity which supports people living with sight loss and a range of other disabilities. They support, give advice and offer training to help people build confidence and "look forward to a more positive future".
The charity wrote about the adventures of a woman called Susan who completed a skydive in memory of her grandparents: "I had a chat with my Mum and Dad about who to receive sponsors for and we chose Henshaws. This was a charity that was very close to both my Gran and Grandad's hearts, and when they were alive, they always supported and sent donations to them. So, I thought what better choice than to continue to support Henshaws in their memory.
"The weather was gorgeous, clear blue sky with the sun shining, it couldn't have been a better day for a skydive. It was amazing and such a fantastic experience and I would do it again! And knowing that I'd done it for such an amazing charity and received so much support for it, made it even more worthwhile."
Food-inspired fundraisers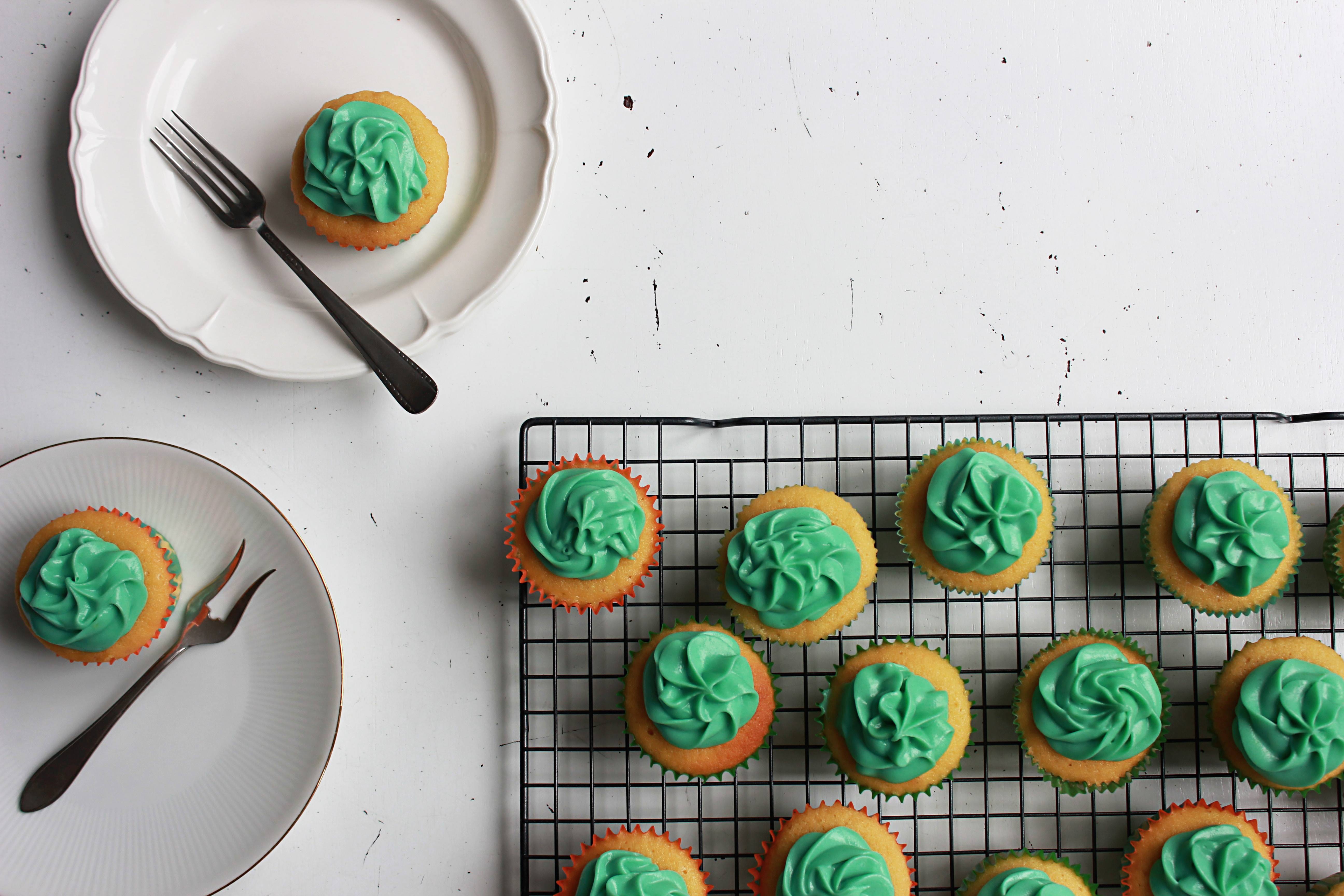 Make like Mary Berry and bake your way to fundraising success or show off your barbecue prowess with brilliant bangers and burgers. There are many ways in which you can raise money for good causes while feeding friends and family in the process.
The World's Biggest Coffee Morning
Macmillan Cancer Support is a charity which provides emotional, physical and financial support to people diagnosed with cancer as well as supporting their families.
The World's Biggest Coffee Morning was coined in 1990 and since then has raised more than £200 million for the charity. Each year, people are invited to host their own coffee mornings on a dedicated day (usually in September) and raise money via the sale of hot and cold drinks, cakes, tray bakes and sandwiches.
Pam wrote about her coffee morning fundraising efforts on her blog, Glasgow Food Geek: "I sometimes wonder if there is a single living person left on the planet who hasn't been touched by cancer – a friend, a partner, a work colleague, a child, a loved one.
"It touches us all, and whether that is with the lightest touch as you watch someone you kind of know go through it, or with the devastating crushing weight of watching someone you love experience it. It affects us all. I've experienced the loss and heartbreak that cancer leaves in its wake, having lost my mother-in-law to the brutal and heartless disease and it changed me forever."
Pam continued to explain how hosting a coffee morning for the charity helps fight the war against cancer: "Macmillan are on hand to offer help to anyone and everyone who has been affected by this cruel disease. Right from the moment you or a loved one is diagnosed, through the treatment and beyond, Macmillan is there to offer you support, giving you the energy and inspiration to keep fighting another day. But they can't do it alone, they need our support."
You don't necessarily need to be a proficient baker yourself either. You can take the easy route and buy biscuits and cakes for your coffee morning.
Garden barbecue
Whether you're planning a cosy back garden cookout or a big party, nothing brings friends and family together quite like a barbecue.
Tanya, who writes at Her Weekend Travels, told us that her family organised a fundraising event in memory of her little brother who died at the age of 23: "The event took place at a local fire station voting box. We designed games for younger kids to play, we offered barbecue plates for sale and we had a bake sale as well.
"Realising that he was not coming back is what stays in the back of your mind regardless of what is going on around you. I loved my little brother dearly. Never in the world did I think he would leave this world so soon. Once we saw friends and family showing up to honour his life and help his own family, we were beyond happy with tears.
"It showed us that people loved him and cared for him dearly. We shared memories with loved ones, we laughed at the stories that were told, we all cried missing him, and we cried seeing how many people's lives he had touched in his own life. When I hear stories of how he helped someone, I would tear up. He truly was a loving person and helped as many people as he could while he was here."
Losing a loved one is one of the most difficult things someone can go through. We have a range of memorial headstones, marble lawn memorials and granite memorials available. Please don't hesitate to contact us by phoning 0800 377 705 or send us an email on info@aklander.co.uk where our staff can help answer any questions you may have.