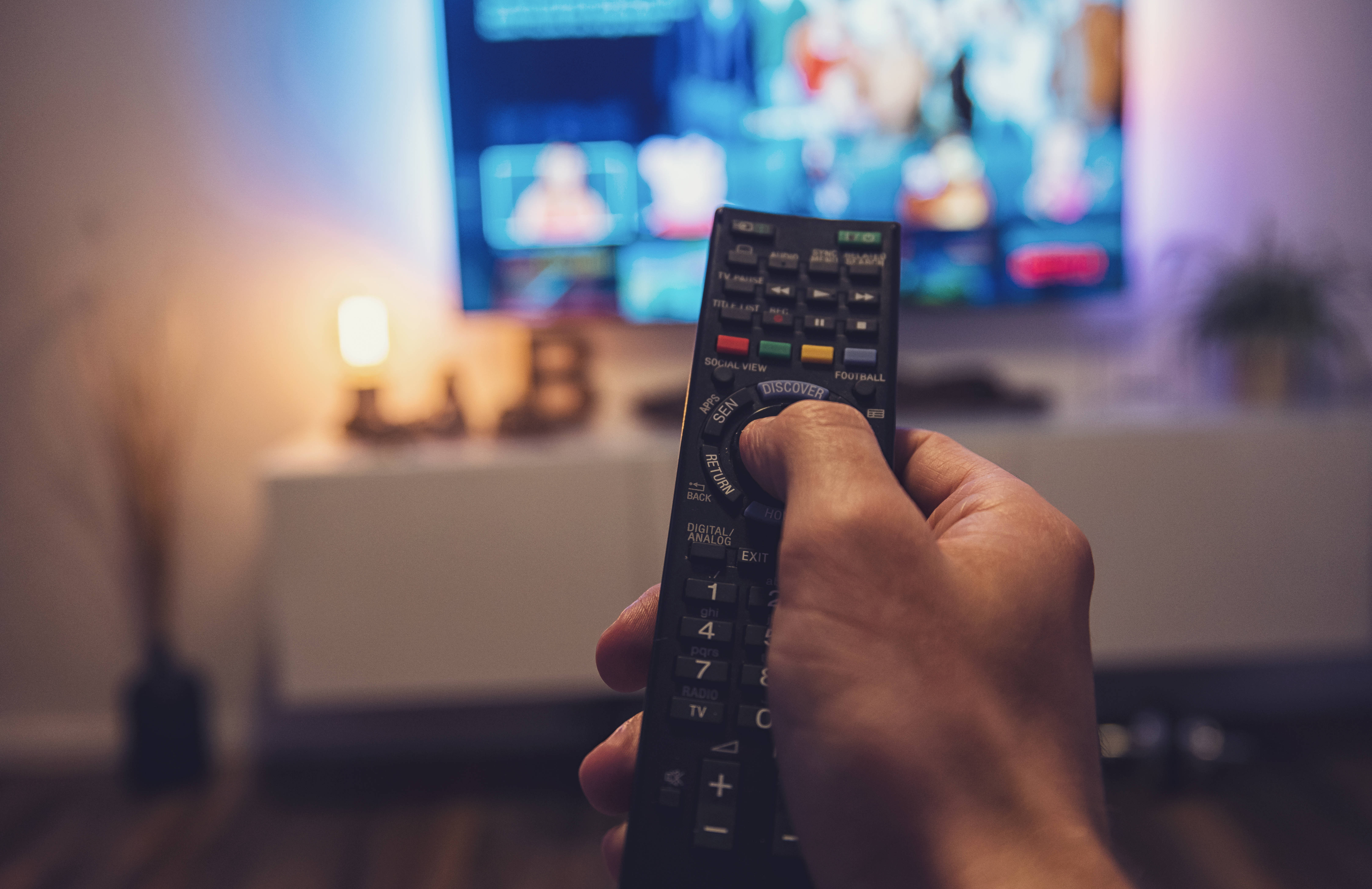 How grief and loss are handled on screen
Posted by AK Lander | On March 20, 2019 09:25
Television shows and films often have scenes portraying grief and loss. We spoke to some bloggers who told us which storylines struck a chord.
Television shows and films often portray grief and loss in a brutally honest way and those heart-breaking scenes can often strike a chord because of how relatable they are. In this article, we spoke to a range of bloggers about which films and television series were particularly poignant for them and what it taught them about grief, love and loss.
P.S. I Love You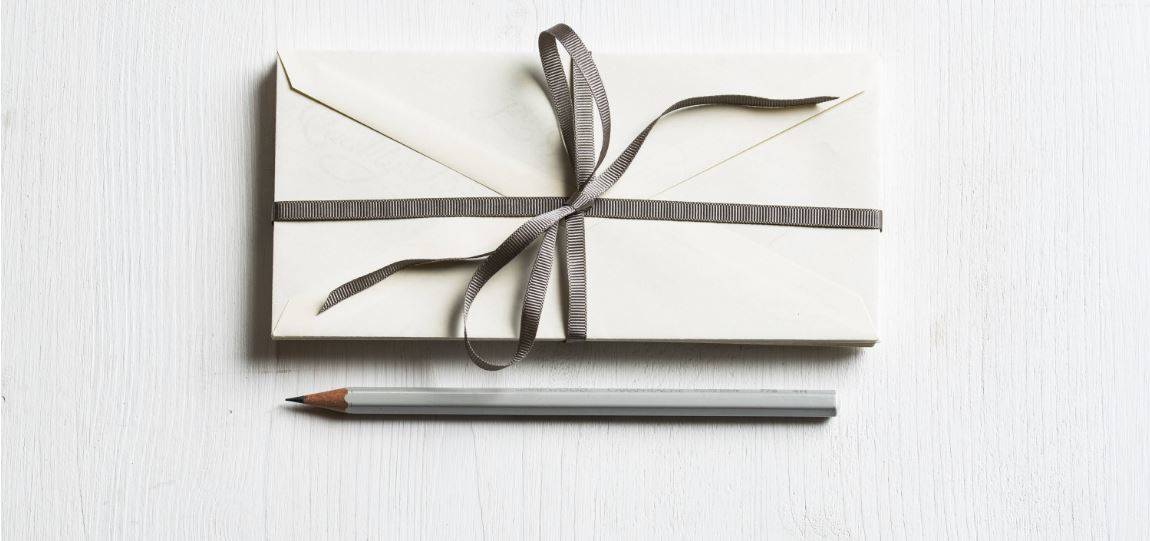 P.S I Love You is a film that blogger Roisin from Roaming Roo & The Tiny Travellers can relate to. Tragically Roisin's husband passed away and she describes feeling the same emotions as the movie's on-screen protagonist.
The 2007 film follows the journey of a widow's grief after the death of her husband, Gerry. A collection of meaningful messages, all ending with 'P.S. I Love You', had been arranged by Gerry before he passed away from a brain tumour. Each new message brings widower Holly a sense of encouragement and sends her on a new exciting adventure.
Roisin considers the scenes in the film to be "extremely realistic". She told us: "I had watched this film a few times before I lost my husband and it was always a tearjerker, one where you actually felt the emotions of the characters on the screen.
"Then I watched it again, a few months after my husband had passed away. It struck a chord so much more this time because, not only had I lived those emotions myself, but watching certain scenes was just like watching myself back.
"There's a line in the film, when the main character is crying to her mum and she says, "I can't breathe". Hearing that one line brought me straight back to my husband's funeral, telling my dad I couldn't breathe then seeing the worried look on my little boy's face and really trying to breathe properly, as not to panic him."
Roisin went on to explain that throughout the film there are moments that truly portrayed the raw reality of loss, grief and the impact it has on others. However, Roisin also said that the film "also shows that life does go on and you can find happiness again, even when you feel that you're drowning in grief".
Sorry For Your Loss
Sorry For Your Loss is a series on Facebook Watch, a free video-on-demand service accessed via the social media site Facebook. The 2018 series follows a young widow and her family as they come to terms with the sudden death of her husband.
The drama is particularly poignant for blogger Stephanie from Surviving The Loss after her husband passed away in 2018. Stephanie told us: "This show hits me hard since I became widowed after my husband passed away suddenly from a heart attack. I have been able to identify with this young widow on so many levels in each and every episode. If you're a widow this is a must-watch. Or, if you know someone who is widowed this is a must-watch for you too. It will educate you in the world of widowhood."
My Girl
Films watched early on in life can often make young people question death and grief, and this is something the 1991 film My Girl did for blogger Krissy from Nerd Knows Life. My Girl depicts the friendship between a young girl called Vada and a boy called Thomas who has a variety of allergies. Ultimately, Thomas dies from an allergic reaction to a bee sting while looking for a mood ring that Vada had lost.
Krissy explained: "The movie always comes to mind when thinking about grief and loss. The scene in the movie where she's standing over his casket and crying out, "He can't see without his glasses", will always stick with me because it shows the complexities of death and grief from the perspective of a child.
"I cry every time I catch even a glimpse of any scene in that movie. When I was younger, it had me considering questions and circumstances surrounding death."
Krissy went on the explain that she considers the scenes within the film were portrayed in a raw manner, showing how fast loss can become a reality because of unforeseen circumstances. She said: "It struck a chord because life is so unpredictable. We need to let those we love to know often because anything can happen. The unpredictability of accidents and events out of our control is, and always will be, a very terrifying thing to me.
"The grief experienced in the film, mainly the young girl's experiences, were done in such a real way that you're actually able to put yourself in her shoes and feel that substantial grief over the loss of her best friend."
Inside Out
The Disney Pixar animation Inside Out was released in 2015 and shows what goes on in the mind of a young girl named Riley. The film centres around the five personifications of her emotions which are Joy, Sadness, Fear, Disgust and Anger.
Toni from the blog Parents' Effects: Navigating Loss a Story at a Time told us why Inside Out can teach people important lessons about emotions: "The movie allows us to peek behind the curtain of a little girl's mind. She is devastated by moving with her family across the country - it is a grief experience. Joy is the primary character, and she has always done what she could to eliminate Sorrow's impact on the girl. Things go haywire when Joy and Sadness are stranded together away from the control centre and are unable to influence Riley's happy and sad emotions.
"As things reach a crisis, Joy learns that Sadness also has an important role and must be allowed to influence the girl's memories. That is the only way to right things. From that day forward, the little girl created memories that weren't purely joyful nor sorrowful but a beautiful, colourful marble of a mixture of emotions."
Toni felt this creative portrayal of "how often society tries to put on a happy face in the midst of loss is a great message not just for kids but for adults". Toni further explained: "We deny grief a role, and that may work for a while, but all goes haywire if grief and loss aren't allowed to be expressed.
"It struck a chord with me because I experienced this co-mingling of joy and sorrow after having lost my mother a few months after getting married. I discovered that these intense emotions can exist together and that the joys or blessings can help us get through the grief."
Northern Rescue
Northern Rescue, a Netflix series which began airing in 2019, follows the life of a man who relocates to Turtle Island Bay with his children and sister-in-law after the death of his wife. Blogger Nafisah from Lifestyle-Inspiration explained how the series made her feel: "What strikes me most is how each of them remembers and yearns for only the good memories they shared with her.
"The two eldest children who are in the peak of adolescence could not have needed a mother figure more. Her husband buries himself in his work and is trying so hard not to show true feelings of the loss to his children. However, they all stick together no matter what."
Nafisah said one of the best quotes in the series was by the late American novelist Robert Anton Wilson, which she said explains how every phenomenon is balanced. "In order to eat, you have to be hungry. In order to learn, you have to be ignorant. Ignorance is a condition of learning. Pain is a condition of health. Passion is a condition of thought. Death is a condition of life."
Full House
The original Full House television series hit the screens in 1987 and showed the life of widowed father Danny who enlists the help of his brother-in-law and friend to help him raise his three children.
Tom, who blogs at Good Grievings felt that the scenes and storyline were written well: "In the show, the girls lost their mother at a young age. I lost my mother at the age of 17 and my sister was 15. I wasn't as young as they were when my mum passed, but age doesn't matter when a loved one, especially your mother passes away. In the scenes where they spoke about their mum brings me back to when my mum died. It makes me think of her more and how it would be if she were still alive."
Steel Magnolias
"The grief of a mother was so raw, it was heart-breaking." This is what blogger Emma from Fashion-Mommy told us when describing the 1989 film Steel Magnolias.
The film shows the friendship of a group of women and their journey of loss and grief. The film is an adaptation of a Robert Harling play of the same name. The plot is based on Robert's own real-life experience following the death of his sister due to complications from Type 1 diabetes.
Emma said: "I was 14 when Steel Magnolias came out and I went to the cinema to see it. It was the first time I had thought about someone young, a young woman, dying which is why I think it made an such an impression. The grief of the mother, as played by Sally Field, was so raw, it was heart-breaking, it showed how death is so cruel on those left behind, that life can be so unfair, that people can die when they have so much to live for. It basically broke my heart."
Rabbit Hole
The 2010 film Rabbit Hole shows a couple struggling following the loss of their four-year-old son who died when a car struck him while he was running after his dog.
Blogger Beth from Adventure and Anxiety said that this film truly shows the reality of grief and how the "smallest things become reminders and how everyday tasks become challenges". She explained: "The loss of children is something that society is ill-equipped to deal with, and this is shown through scenes in the film where people react to the situation awkwardly and uncomfortably.
"This film struck a chord with me because it shows the reality of grief - how it can tear you away from the people you love, even if they are experiencing it too. It is all the more heart-breaking and poignant for its accuracy."
Eastenders
Soaps often have portrayals of grief and loss and a recent storyline in EastEnders echoed the emotions surrounding knife crime. Blogger Megan from Truly Madly Kids said the 2018 storyline regarding the death of the character Shakil, who was fatally wounded in a gang stabbing, was thought-provoking.
Megan told us: "The storyline on EastEnders regarding the teen killed because of knife crime really made me stop and think. The grief of the mother as she buried her child, how she had lost her son and how senseless the death was. It was particularly poignant, as the final scenes used people of which had lost family members due to knife crime in real life."
Storylines on screen can often echo events in real-life and can often conjure memories of personal journeys of grief and loss. We are here to provide advice to help you choose the best memorial headstones every step of the way. Get in touch with us to discuss.