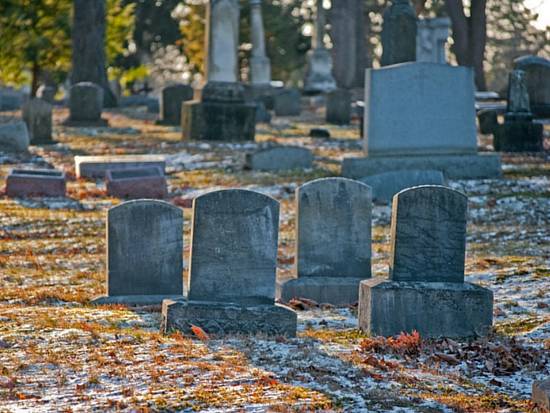 Grieving family urges ministers to exempt VAT on gravestones
Posted by AK Lander | On January 20, 2016 00:00
A father is calling for change in the taxation laws around memorials, having been charged VAT following his child's death.
A father who lost his three-month-old baby has called for a change in the law regarding VAT on gravestones and memorials.
Phil Edwards was horrified to discover that VAT would be charged on his son's memorial vase and has said there is no 'value added' to the loss of a child, urging George Osborne to extend the VAT refund scheme to the public when they buy memorial headstones.
Currently only charities and faith groups are reimbursed for VAT on gravestones and Mr Edwards wants to see this extended to the public, for other families mourning the loss of a loved one.
Mr Edwards has decided to speak out against the insensitive tax on remembrance, having experienced it first-hand following the death of his son in 1990:
"One of the most distressing things about placing the order for such a vase, was the calculation of the value added tax to be paid on the transaction.
"There is no value in the death of a child and this insensitive practice of applying VAT on the act of remembering needs to be changed."
Many parents will want to commemorate the life of a lost child with a children's memorial. Whilst funerals held for a child or young person are zero rated, any memorials, including headstones, gravestones and ornamental features such as vases or planters, are subject to VAT. For adults exemptions do apply to cremations and burials but, again, VAT is imposed on any memorials.
While outright exemptions from this taxation go against current EU rules, Mr Edwards wants to see ministers lobby to change this law.
Mr Edwards's move for change is being supported in Parliament by Green MP Caroline Lucas. She has tabled an early motion in the Commons to raise awareness for Mr Edwards and the campaign, adding:
"I'm absolutely convinced that the vast majority of MPs will agree with me in thinking that this tax is inexcusable and must be scrapped.
"This is an unnecessary and insensitive tax on the bereaved and those who wish to honour the memory of loved ones."
So far, the motion has been signed by more than 20 MPs across five different parties, including members of the SNP and other parties in Northern Ireland as well as Labour MP Keith Vaz.
Mr Edwards has confidence that more parliamentary signatories will come forward and that the discussion may well reach the EU.
He concludes: "Would it not be a proud and defining moment if the United Kingdom were to be instrumental in at least raising the issue at a European level demonstrating that it is possible to combine compassion and taxation."
Image Credit: redwolf518stock (deviantart.com)