A guide to the best alternative and traditional hearses
Posted by AK Lander | On September 29, 2017 00:00
It goes without saying that planning the funeral of a loved one is not the easiest of tasks. Whilst we struggle to come to terms with our grief, it can feel like the last thing we want to do is concern ourselves with administrative tasks such as arranging a service, contacting friends and relatives, and organising transport.
However, it can be the case that arranging the vehicle which will take the deceased on their final journey to a church or crematorium (or asking your funeral director to do this for you) can actually be a special and, ultimately, rewarding experience – especially if doing so allows you and your family the chance to celebrate a particular aspect of the person in question's life.
We live in an age of seemingly limitless choice, and you may be surprised to learn that this even extends to hearses. In this article, we will briefly introduce you to just a handful of the surprisingly wide range of alternative choices which are now available to anyone in the UK who is tasked with arranging a funeral – as well as one company which represents a high quality choice for those who prefer a more traditional form of transport.
Motorcycle Funerals Limited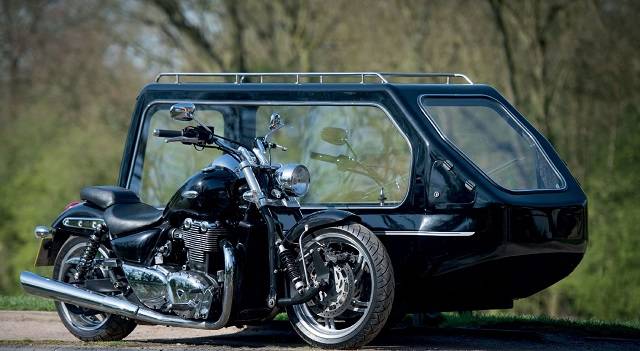 The perfect choice for anyone who spent their life travelling on two wheels, Motorcycle Funerals Limited provide the ultimate send-off for bike-lovers.
We were delighted to speak to Paul Sinclair, the company's founder, about why families should consider contacting Motorcycle Funerals Ltd to arrange a truly unique last journey for their loved one:
"Serving since 2002 Motorcycle Funerals Limited provides Great Britain's first and only national fleet of motorcycle and sidecar hearses, literally from the Channel Islands to Shetland. Full-length coffins or caskets are protected from wind, rain, snow, hail and road spray by clear glass. With experienced professional funeral riders, the company provides a unique and meaningful experience, enabling clients to ensure a dignified final journey for their deceased loved one.

"The company only uses properly engineered full length vehicles so flowers are not bounced around to disintegration."
A brief look at the testimonials section of Motorcycle Funerals Ltd will show you just how highly regarded their service is by those who have used it, and what a fitting choice it has proved to be for the relatives of many bikers. As Paul says: "No one places an Everton fan in a Liverpool strip when they die so why should a motorcycle enthusiast be last seen in automobile?"
The company also guarantees that their riders and vehicles are always professionally turned out, ensuring that the deceased's commemoration is treated with the respect it deserves.
Morris Minor Hearse Company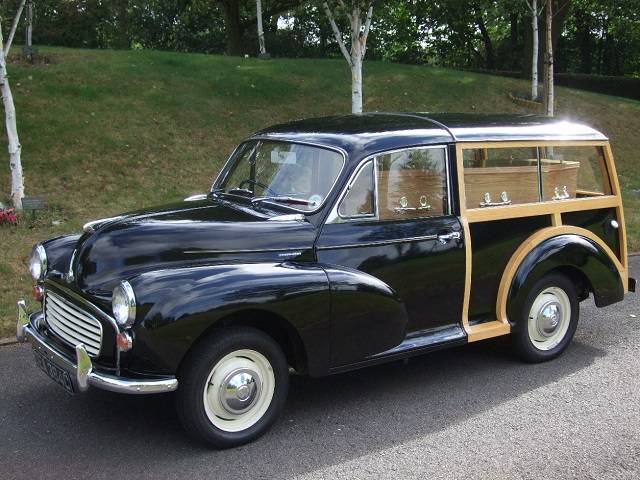 There are just as many lovers of timeless cars as there are motorcycle enthusiasts, of course, and the former will not go far wrong if they call on the services of the Morris Minor Hearse Company.
Owned by husband and wife Andrew and Judith Bywater, the company was formed in 2011 and owns the only hearse of its kind in the country. As such, this unique vehicle is much sought-after by the relatives of many who enjoyed driving and admiring classic cars during their lives.
Mourners may be surprised to learn that the Morris Minor hearse – affectionately known as 'Trudy' by its owners – also represents an unexpectedly environmentally-friendly funeral transport choice. The Morris, which is now over 50 years old, was lovingly restored from its dilapidated state when it was purchased by Andrew (eliminating the waste which would have been caused by scrapping the car and meaning that it has a smaller carbon footprint than a new equivalent), whilst much of its structure is made from natural ash.
The two-and-a-half years of restoration work it took to get 'Trudy' to her current, immaculate condition has well and truly paid dividends, and this wonderful old car is now finally getting the attention it deserves thanks to the invaluable service it provides.
Vintage Lorry Funerals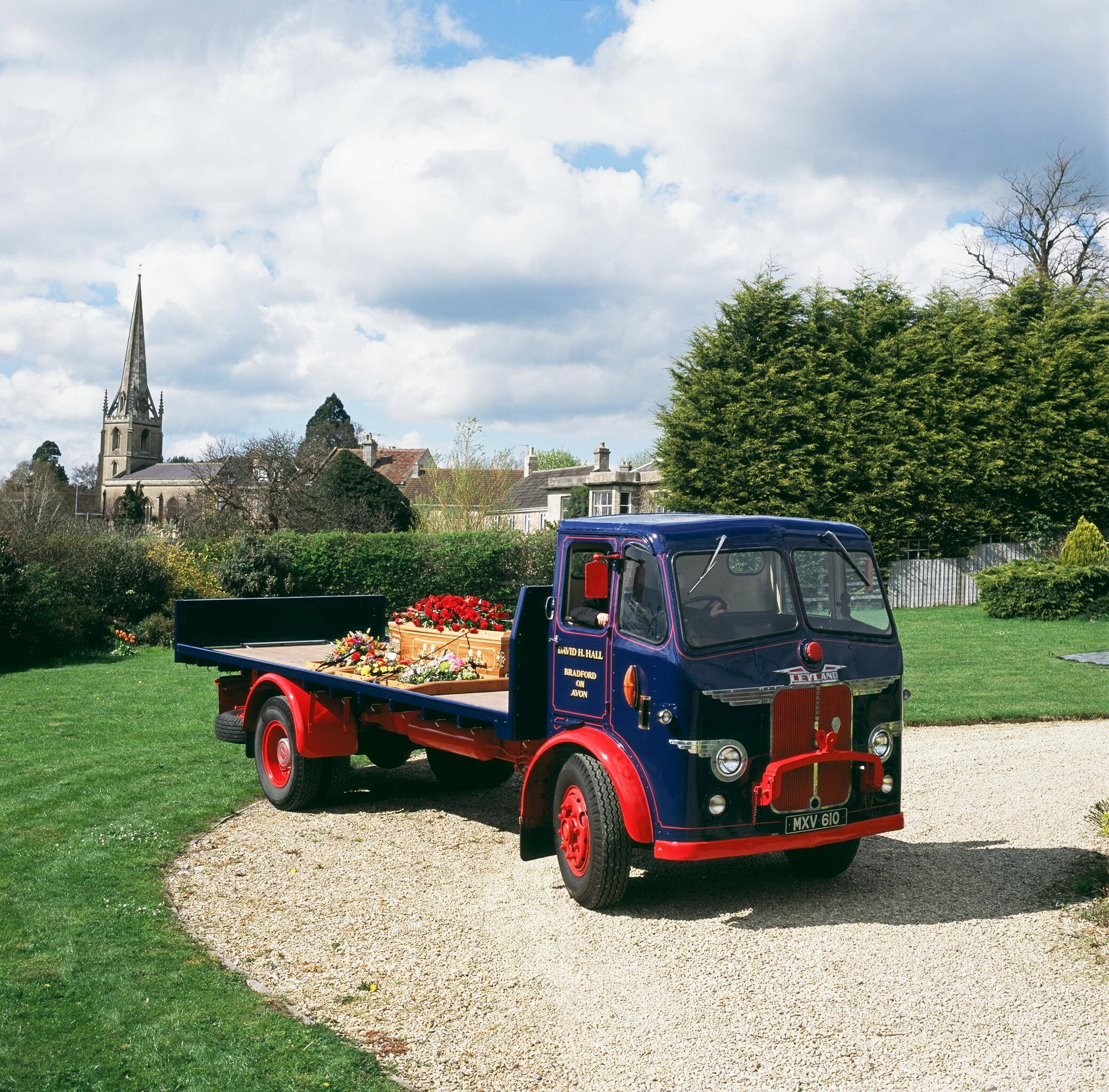 The Wiltshire-based Vintage Lorry Funerals provide yet another option for admirers of classic transportation and their relatives, with David Hall's 1950 Leyland Beaver proudly serving funerals across the UK for many years.
Whilst the beautiful vehicle used is certainly eye-catching, one of this company's other main attractions is that the lorry's 21-foot deck – on which the coffin is usually placed - allows ample room for personalised floral or other kinds of displays which will truly reflect the personality of the deceased.
Indeed, David and his team are happy to build these displays themselves, and his website offers plenty of information about how Vintage Lorry Funerals can help to create some genuinely extraordinary tributes to honour the person who has passed and their hobby or profession.
Alpha 4x4 Funerals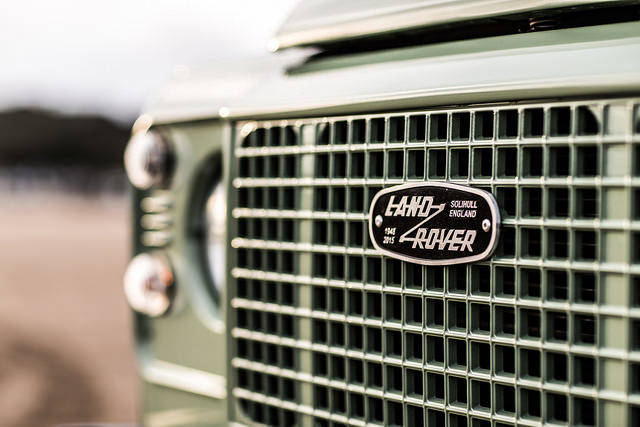 The service offered by Alpha 4x4 Funerals Ltd, meanwhile, will be ideal for marking the passing of anyone who was keen on Land Rovers or had an affinity with rural life in general.
This company has a small but perfectly-formed fleet, currently consisting of a hearse and eight-seater passenger vehicle (both of which are Land Rover Defenders in brilliant silver), which is diligently maintained by a team of specialists.
Jacqui Whinnett, herself an experienced funeral director, created this unique company in 2004, and is dedicated to providing first-rate customer service to her customers during what is always a challenging time.
The Alpha website also features a beautiful Series 1 Land Rover which, although not yet available as a funeral vehicle, will hopefully be ready for hire soon.
Wilcox Limousines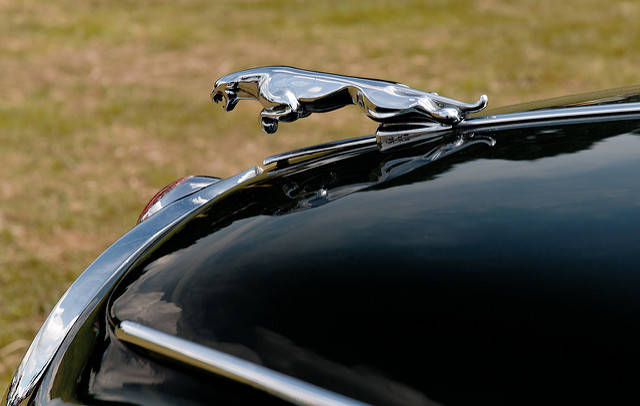 Finally, we could not write an article about hearses without discussing some of the more traditional options available to bereaved families via their funeral directors.
Wilcox Limousines will be marking their 70th anniversary in 2018 and are widely regarded as the finest coachbuilder in the UK.
With their beautifully converted Jaguar, Ford, Volvo and Vauxhall cars providing the funeral profession with sophisticated and reliable transport for so many years, Wilcox could be forgiven for resting on their laurels and being content with their existing fleet. However, the company is always striving to improve and expand its range of cars and the quality of the services it offers.
One recent example of the company's continuous innovation was its recognition as an Approved Jaguar Land Rover Converter in May this year, which CEO Paul Wilcox described as "huge" for the firm. Paul also noted that he and his team were never concerned that the Wilcox vehicles would not successfully pass their assessment by the manufacturers, explaining that "we've been working with Jaguar Land Rover as a supported coachbuilder for almost 50 years. However, now we are selling outside of the UK, this was a natural next step in our partnership".
This success was soon followed in June with the unveiling of Wilcox Limousines' latest vehicle, the S90 Volvo Hearse. Developed in conjunction with the Swedish firm Nilsson Special Vehicles (with whom Wilcox have been working since 2003), the converted S90 features a number of upgrades to the standard vehicle, such as a higher roof, larger side windows and – crucially – a quieter engine. As Paul Wilcox said, "the S90 is an excellent vehicle, so to be able to offer it as a hearse...really is quite special".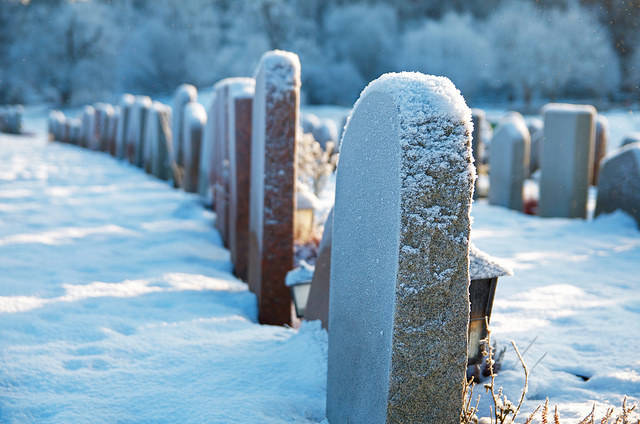 You may be surprised by the number of options that are actually out there when it comes to arranging transport for any upcoming funeral.
However, there is absolutely no need to feel overwhelmed, as whichever funeral director you decide to go through will be more than happy to do all the necessary administrative work on your behalf. This is also the case if you are looking to confirm floral arrangements, the purchase of marble gravestones, or any other details relating to the funeral service.
Image Credits: Beth Walsh, Morris Minor Hearse Company, Steve Glover, Land Rover MENA, Pyntofmyld, Kickize, Newcastle Libraries