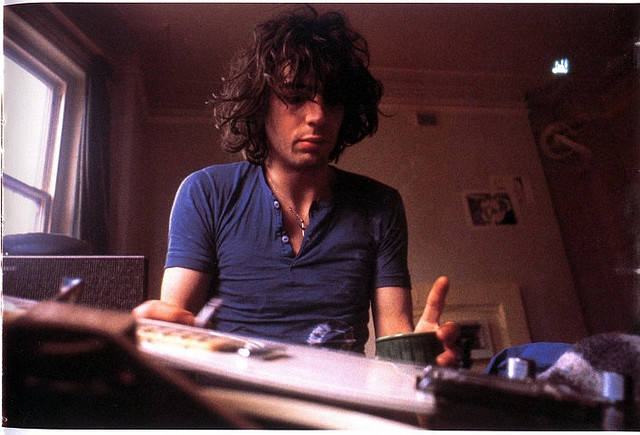 Hopes for approval of memorial for Pink Floyd's Syd Barrett
Posted by AK Lander | On October 19, 2015 00:00
Cambridge Council have put forward a proposal for a £10,000 grant which will be used to create a memorial to Pink Floyd legend Syd Barrett.
Cambridge City Council have proposed a £10,000 grant for a memorial to be built in honour of rock legend Syd Barrett.
Local fans have been calling for a tribute to the talented musician for many years, in order to recognise his contributions to Cambridge's heritage as part of the world famous rock band Pink Floyd. A petition started last year has now gathered over 1,500 signatures, and is thought to have been the inspiration behind the council's decision to put the idea forward.
If successful the project would be managed by Cambridge Live, and would enable the charity, which organises cultural events, to commission a publicly accessible artwork. It has been suggested that the public will be asked to contribute to ideas for its design and location.
A lasting legacy to Syd Barrett
Proposals have included a flying pig hoisted over the city, a statue of a bicycle, and a memorial stone or plaque near his childhood home located on Glisson Road. There is currently a bench tribute to the songwriter in the Botanic Gardens, but the attraction charges for entry, and the message is considered by many as cryptic.
The co-founder of Pink Floyd was born in Cambridge in 1946, and attended school in the city, where he met fellow band member Roger Waters. Later on, they both moved to London in order to attend college and this is where the hugely successful group with the line-up of Barrett/Mason/Waters/Wright formed in 1965.
Barrett played his last ever performance at the Cambridge Corn Exchange, before sadly passing away in 2006 aged 60, which will mean next year marks the 10th anniversary of his death. It is hoped that if the memorial to Barrett goes ahead, it will be finished by this date in July, and will remind local residents that it is possible to chase your musical dreams while living in Cambridge.
Image Credit: lburiedpaul (flickr.com)