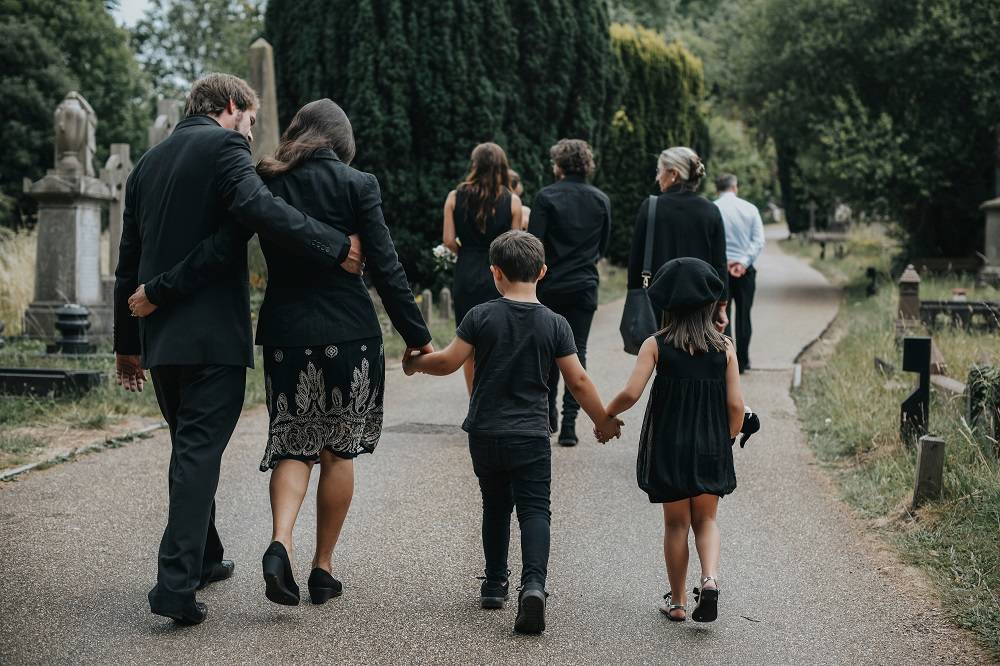 How to choose the perfect funeral outfit
Posted by AK Lander | On September 25, 2015 14:23
Choosing the right funeral outfit is important as you'll want to keep a level of respect and decency. Read our guide on how to choose a funeral outfit.
A funeral is something that no one fully prepares for, especially as there are so many things to consider ensuring the recently departed gets the send-off they deserve. On top of choosing a memorial gravestone, another important thing to consider for those attending the funeral is how to choose a funeral outfit.
Although most funerals stick to tradition and expect those attending to dress in black or dark clothing and formal attire, these days, many families choose to divert from tradition and ask people to dress in bright and colourful clothing, to turn the funeral into a celebration of life. The dress code may also be dependent on the family's religion, as respectful funeral attire differs between religions and cultures. If you haven't had instructions from the family, it's best to stick to the traditional funeral attire. In this guide, we reveal tips on how to choose a funeral outfit.
What should men wear to a funeral?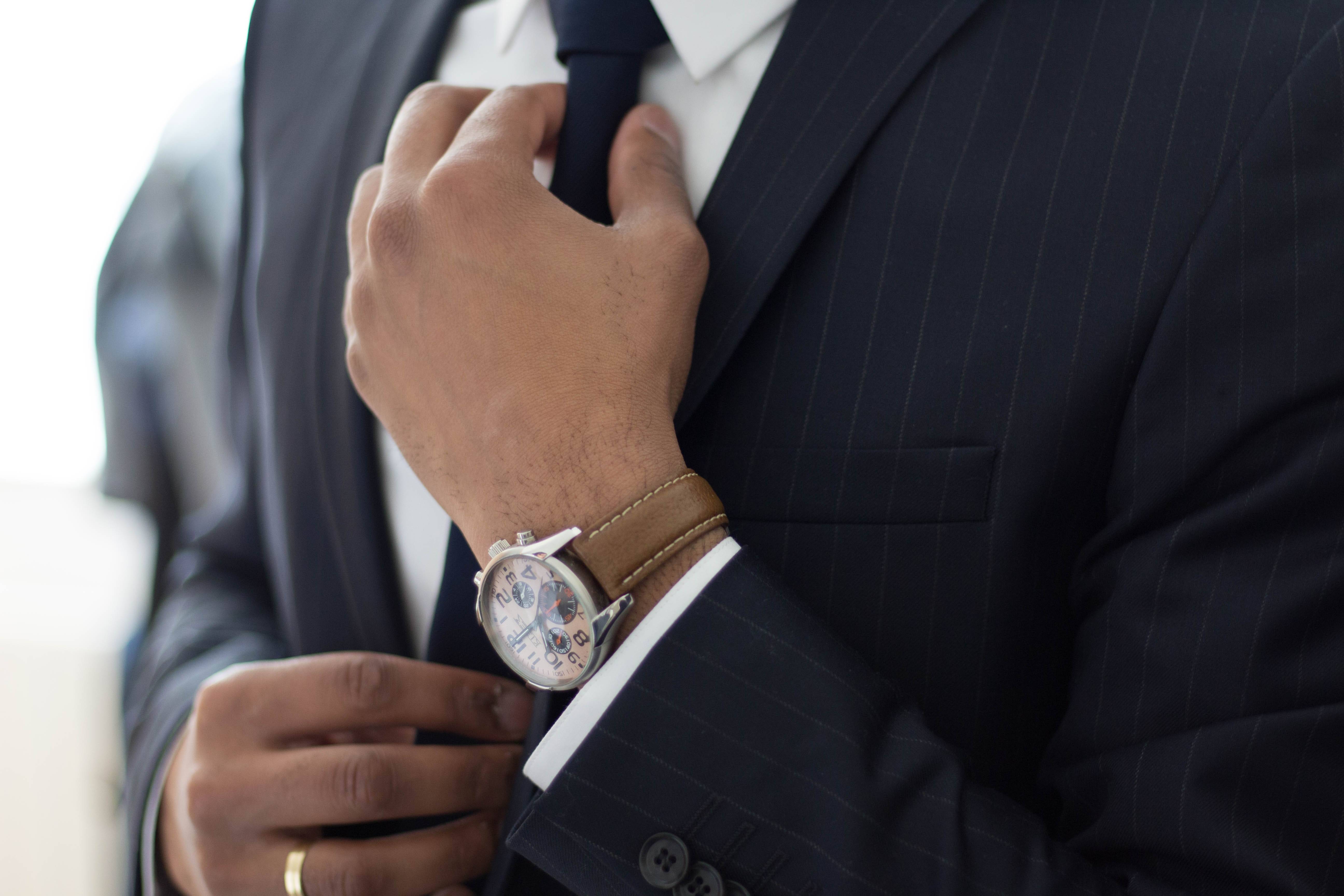 For traditional funerals in the UK, both men and women are expected to wear dark tones of black, navy blue and grey. The clothing should be clean and formal, with no over-the-top prints. For men, traditionally, they wear a suit, shirt and tie, formal jacket with polished shoes.
The suit
Looking well-presented and clean at the funeral can be a sign of respect, so wearing a suit can often be the best option. Ensure your suit is a dark or subdued colour to avoid a celebratory look. If you're aware the funeral will be exceptionally formal, focus on wearing a black suit, tie and shoes with a white shirt. However, at most funerals, it's acceptable to wear any dark suit and dark coloured shirt.
Andy Gilchrist, owner of the Ask Andy About Clothes, shares with us: "Attending a funeral is not about you, or the place to make a fashion statement, but a solemn occasion showing respect to the deceased and their family. That's a situation that normally requires you to wear a suit and necktie. Black is often what comes to mind when we think of attending a funeral. But most men do not have black suits since they are not acceptable daytime wear for most businesses. However, navy or charcoal are perfect choices."
Shirt and tie
Although there are cases where the deceased's family ask mourners to turn up wearing colourful shirts and ties, most funeral's follow the traditional rules and it is important to choose a shirt and tie that fits in with the rest of your suit.
Andy Gilchrist adds: "Pair your best navy or charcoal suit with a white or light blue shirt and subdued necktie. I normally recommend a pocket square, but you may want to omit it at a funeral, although a white square discreetly folded would be acceptable."
A white shirt is perfectly fine to wear to a funeral, as is a black shirt. Keep your tie simple and understated, and if you choose to not wear a tie, ensure your shirt if buttoned fully up, as you don't want to look scruffy or too relaxed.
The shoes
Dark shoes that are polished and presentable are the best option for a traditional funeral. Turning up in muddy trainers may be a sign as disrespect, so it's always better to go slightly too formal than too casual. Many people are unsure whether you can wear patent leather shoes or brown shoes to a funeral. The answer is yes, you can wear both. Wearing uncuffed, clean, smart shoes is the most important thing, so the material and which dark colour you choose, doesn't matter too much.
Andy Gilchrist believes choosing the right shoes to wear with your suit is important as it ties in the look all together, he says: "With a suit, oxford (lace-up) shoes are essential. They coordinate with the dressiness of the suit and the occasion. Black shoes are the most conservative, but a dark cordovan or dark brown shoes would work equally as well."
What should women wear to a funeral?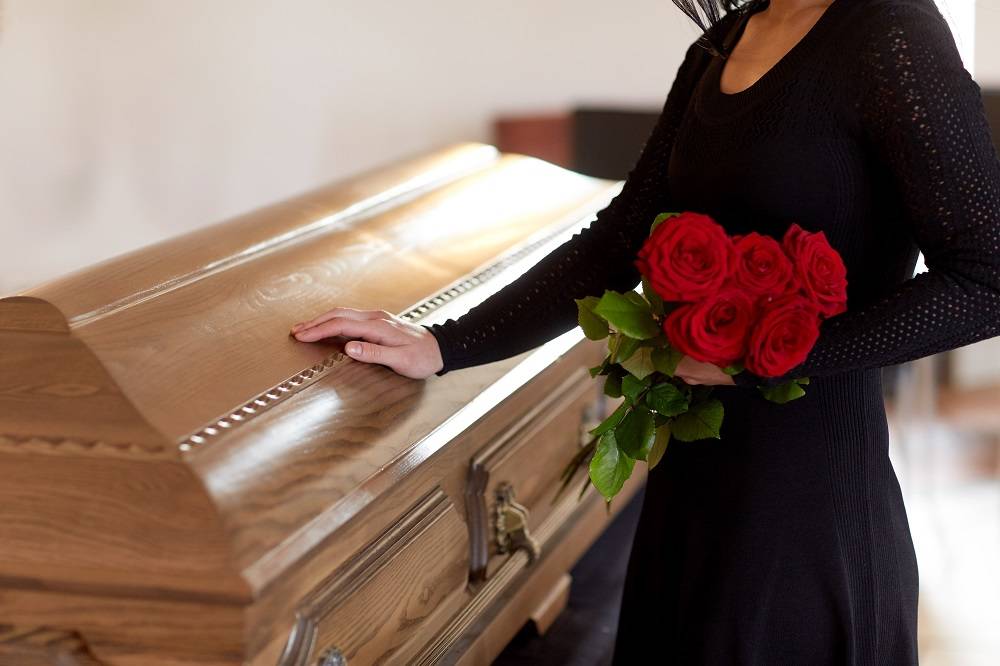 Dress
A black dress is the usual funeral outfit of choice, although it is very important to ensure it is neither too tight nor too short. Wearing a conservative dress is respectful, and appropriate for the occasion. A knee-length plain black dress, which is usually inexpensive to find, is one of your best options. Smart trousers and a nice shirt will also suffice for women attending a funeral and follow the same guidelines as men who choose to wear suits.
For girls, the usual funeral attire is a 'box' style dress which flows straight down from the shoulders. It should be completely plain and be without decorative beading or sequins.
Shoes
A woman's shoes should generally be of a dark colour and have an enclosed toe. A small heel is acceptable at a funeral, including kitten heels. However, smart leather boots and flats are highly appropriate for formal funerals. Brogues are also a popular choice for women attending a funeral. Shoe shops including Shoe Zone and Clarks, as well as high street retailers such as Next and Debenhams, will all have great options for funeral shoes.
Accessories
A black leather bag is a sensible option as flashy and colourful bags be disrespectful to some mourners. Simple, delicate, jewellery is also appropriate for the occasion, as something too glitzy may seem too celebratory. Some people choose to add a splash of colour to their outfit, whether it's through a coloured scarf, a bracelet or a belt. Often this is to show a little symbol of life.
What you wear to a funeral shouldn't be something to worry about, as long as you don't arrive in trainers, jeans and a T-Shirt, you're unlikely to offend anyone. If you're arranging a funeral, browse our memorial gravestones to find one to honour your loved one.