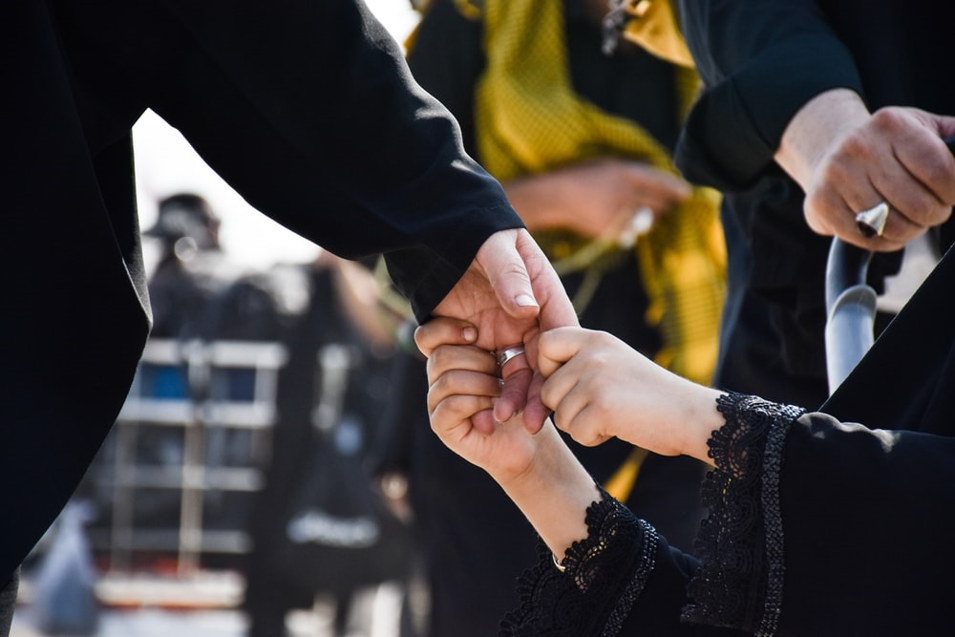 How to process delayed grief
Posted by AK Lander | On February 14, 2020 16:37
You may not always grieve straight after a loss, as delayed grief is something many people experience. In this guide, we reveal how to cope with it.
Everyone experiences grief differently, and some people, may not even grieve until months, or even years, after losing a loved one. Although most people may feel the full emotions of grief within the weeks after death and especially when choosing headstones and planning the funeral, it's common for people to be in a prolonged state of shock, disbelief and numbness after losing someone close to them. In this guide, we look into what delayed grief is and the ways in which you can help process it.
What is delayed grief?
Sometimes it can feel like grief hits you out of the blue, months or years after you lost a loved one, which is known as delayed grief. For some people, it occurs following a trigger, which may be losing someone else close to them or when they need to support a friend or family member who is grieving. Although the sadness, anger and other common emotions that come with grief can feel like a burden, grieving, no matter what time it happens, is a part and parcel of healing after loss.
Louise Creswick, a life coach who specialises in helping people cope with loss, describes delayed grief: "This is a form of grief that you don't fully experience until a period after your loss. There is no timeline for this. It might play out weeks, months or even years after your loss. Shock and denial can also play a part. How we process and respond to loss can affect our capacity to grieve straight away. Sometimes the shock of a loss or a need to work through immediate practical problems, such as planning the funeral, leads us to (consciously or not) 'press pause' on our grief. It then catches up with us later, sometimes triggered by another loss, or even something small and otherwise inconsequential."
What causes delayed grief?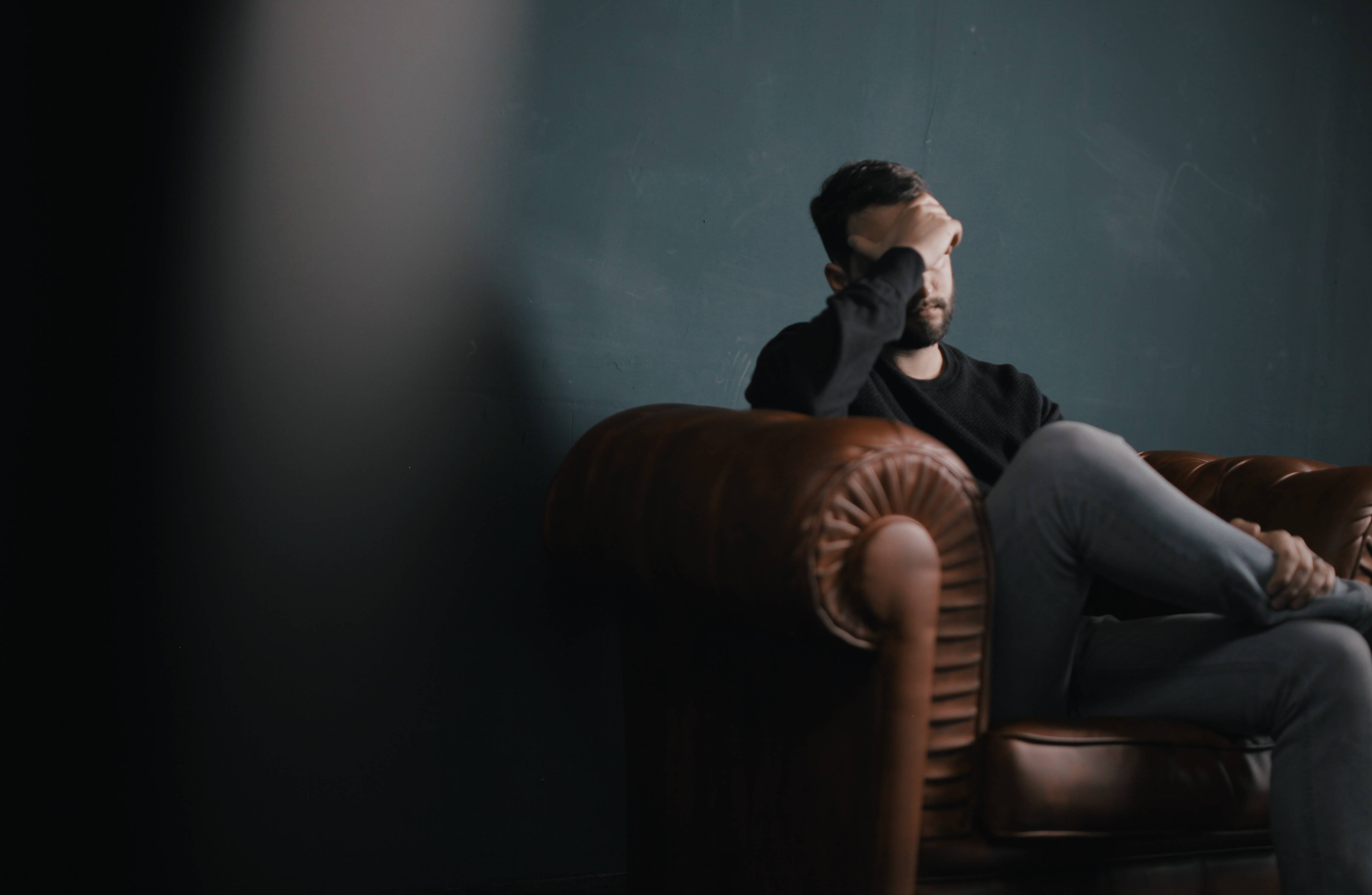 There are many reasons why someone may be delaying the grieving process, which is quite often done subconsciously. In many cases, delayed grief is experienced by someone who prioritises supporting others through grief, rather than acknowledging their own. Therefore, mothers, fathers, and other dependent family members are likely to find themselves suppressing emotions to 'get on with the day', whether that's getting the kids to school, preparing food for the family, etc.
We spoke to Rachelle, a life coach from The Health and Wellness Grid, who tells us: "The first thing to become aware of is that delayed grief is perfectly natural for some people, so it's not useful to add to your distress by feeling shamed or 'wrong' for your feelings. While some people feel a full range of emotions immediately after a loss, sometimes shock can prevent you from feeling grief for anything from a few days to a few years.
"Shock can be a useful coping tool – it allows us to put aside strong emotions so we can 'get on' and do practical tasks that need to be attended to; such as taking over the running of the house, childcare of caring for other people. It's almost like moving through life on autopilot. And as feelings of grief can feel overwhelming and all-consuming for some, their subconscious way of handling it is to shut out grief, almost like putting it on hold. But invariably that grief will come out eventually, and when it hits, it can knock you off course – especially if it arrives years after your loss."
Tracey's Story: "Maybe, had I mourned at the time, I wouldn't feel so tearful now."
Everyone's experience is different, and there's no one explanation for why delayed grief happens. Tracey, from the family blog Pack the PJs, tells us her story with delayed grief.
"My mother passed away in June 2017. She'd been unwell for some time, but on Christmas Eve 2015 she was diagnosed with having non-Hodgkin's lymphoma. She had chemo and radiotherapy, and the following Christmas she was 'in the clear'. But it didn't last long – it was in March 2017 it had moved to the lungs. The end came rather suddenly, around dawn one Saturday morning. My dad was in shock. My brother found solace in alcohol, and I took on the responsibility of sorting out everything.
"It was all new to me, but the amount of paperwork, organising, phone calls that needed doing was more than I ever imagined. I parked my grief because I didn't have time to reflect or dwell on what had happened. My mum didn't like pubs, so we hired a marquis, borrowed vintage tables and made cake stands with the help of friends, we catered for 70 afternoon teas instead of a pub wake. I was on 'organisation' mode during the funeral service too. I'd written the eulogy for my husband to read, but on the day, I could have easily stood up and read it myself, as I had detached myself from the whole event.
"In fact, I didn't cry until, months later, I was driving to my dad's house. A song came on the radio, and the words just hit me in the heart. I started to sob, and I couldn't stop. I pulled over and cried and cried. It was like a wave hitting me – and after a short while it had gone. And life carried on again. For ages, I tried not to drive alone, in case it happened again. My mum will have been gone for three years this June, and I'm finding it harder to deal with now than when it all happened. Maybe, had I mourned at the time; I wouldn't feel so tearful now.
"I know that out of nowhere I'll be hit by this wall of memories, followed by an ocean of tears; but I know it passes as quickly as it arrives. And I feel better and calmer afterwards. I talk to my children about nana quite a lot – passing stories she told me on to them - this helps. And I avoid certain songs as the lyrics can set me off."
Aranda's Story: "I did not give myself time to mourn."
Aranda Rahbarkouhi is a full-time working mum to a three-year-old and runs the blog, Saffron and Cyrus. Aranda lost her mum suddenly, almost two years ago, she tells us her story with delayed grief.
"My mum died the day before I was just about to start a new job working as an in-house PR in a busy professional services firm. She was only 65, which is what hit me hardest being a new mum over 40 myself. I took only one day off work, and that was for her funeral, in hindsight this was a bad idea. I realise now I was in shock and I did not give myself time to mourn.
"It was a year later when it hit me the hardest. I was making mistakes, tired and wasn't myself. I also didn't want to fail at work in a job that was my biggest career move to date.
"What really helped was having a best friend who listened and accompanied me to the gym three times a week, so I wasn't alone. Plus, changing my job was something I had to do as it was a constant reminder of her passing. Exercise helped me when I felt really low. I pushed myself beyond my comfort zone each week. I also now work in a brilliant business where the people around me take everyone's mental health very seriously and just knowing I can talk about things with colleagues when I need to, really helps."
If you're experiencing delayed grief, remember that this is more common than you may think, many people share a similar narrative to Tracey and Aranda.
How to deal with delayed grief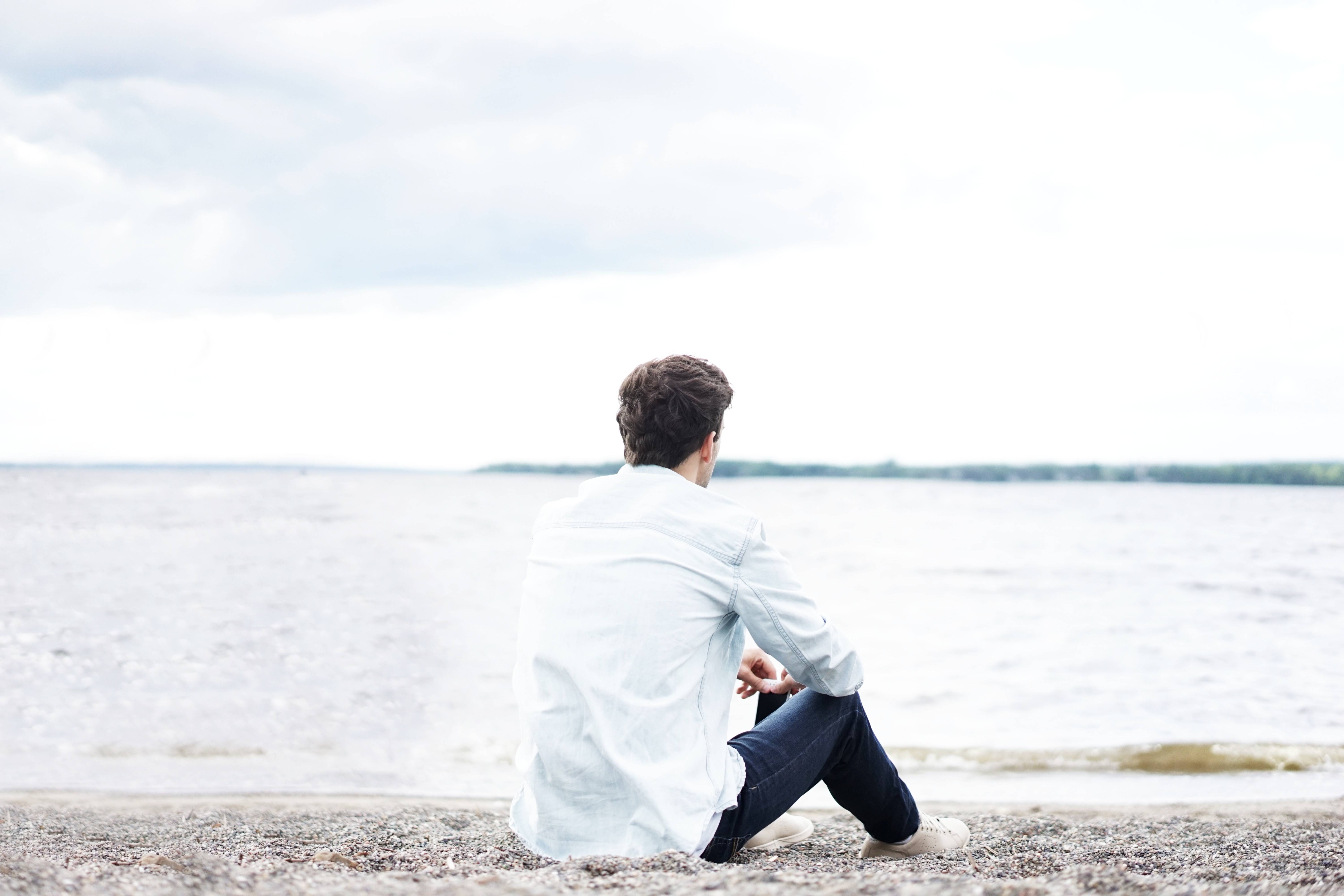 Treat yourself with compassion
Just like you would treat a loved one going through grief, you should treat yourself with kindness and patience. You may feel anger towards yourself for finally 'giving in' to grief, but it is a necessary part of coping with loss.
Rachelle from The Health and Wellness Grid continues: "Be kind to yourself, try and take time out for yourself to process your feelings – this is a time for walks in nature, massages, or binge-watching box sets, NOT to deny yourself healthy pleasures. Above all else, there are no rules to grief, no set time frame and no way that you 'should' feel, so remove all judgment and accept each stage of grief as it comes."
Talk to friends, family or a professional
Letting the people around you know how you're feeling is crucial, so ensure you're reaching out and having honest conversations. Louise adds: "Talk to somebody you trust; a professional if possible. Any grief can be isolating, especially if yours is delayed and it appears that everybody around you has moved on. It's never too late for you to talk about this and ask for support."
Seeking help from bereavement support is completely normal, and sometimes talking to a stranger about your feelings can be easier. Even if you don't want to talk to someone face-to-face, there are online counselling services such as Better Help that are available within a few clicks.
Avoid unhealthy coping strategies
Some people who are trying to come to terms with their grief turn to unhealthy coping mechanisms. When you're grieving, it's important you try and stay as healthy as possible. "Avoid the temptation to use unhealthy coping strategies. Drinking alcohol or comfort eating might numb the pain for a while, but you may end up feeling worse in the long run, and this can add to your grief." Louise adds.
After losing someone, we understand how grief can feel overwhelming, so we try our best to make the process of finding the perfect memorial headstone to honour your loved one as easy as possible. Contact us today to talk to our friendly team.