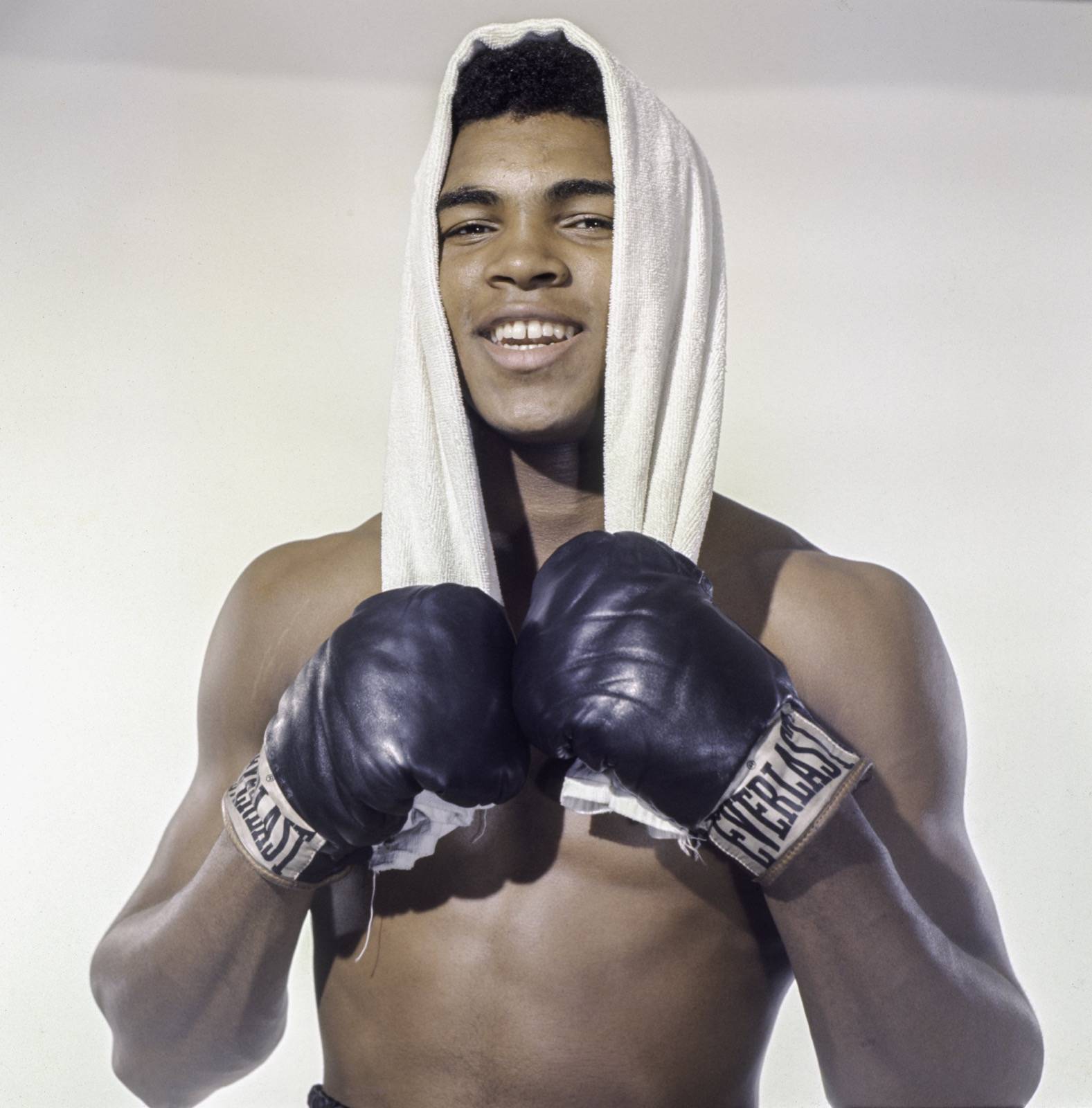 Inspiring farewell for the Greatest Muhammad Ali
Posted by AK Lander | On June 14, 2016 08:54
Muhammad Ali's public funeral saw thousands of people turn out to say their goodbye's in his home city of Louisville.
The public funeral for Muhammad Ali saw a number of rousing tributes given at the service in his home city of Louisville.
The funeral was an interfaith event with a number of speakers from a variety of religions sharing eulogies and speaking about his fight for civil rights.
Thousands of people lined the streets in Louisville to say their farewells as the coffin carrying Muhammad Ali passed through the city.
Funeral service held at KFC Yum! Centre
The funeral service was held at the KFC Yum! Centre and an estimated 18,000 people got their hands on free tickets to see off Ali.
The service was presided over by a Muslim imam and speakers included an American Indian chief, a Catholic priest, two Rabbis, former US president Bill Clinton, Ali's wife Lonnie and two of his daughters Maryum Ali and Rasheda Ali-Walsh as well as comedian Billy Crystal.
The funeral procession in Louisville followed the same route that the young Muhammad Ali took when he was paraded in front of adoring crowds after winning gold at the 1960 Olympics.
The life of Muhammad Ali
Muhammad Ali was married four times and has seven daughters and two sons. The former world heavyweight boxing champion of the world ended with a record of 61 fights and 56 wins, including 37 knockouts.

He was crowned world heavyweight champion three times and recorded 31 straight wins before he was beaten by Joe Frazier.

Muhammad Ali received many headlines during his life and famously converted to Islam in 1964 and changed his name from Cassius Clay. He also made headlines after refusing to fight in the Vietnam War.

After retiring and being diagnosed with Parkinson's disease, he still made several public appearances including lighting the Olympic flame in 1996 at the games in Atlanta and carrying the Olympic flag at the 2012 games in London.

Watch Bill Clinton's eulogy for Muhammad Ali in the below video.

Now a gravestone design will be chosen by Ali's family and he will be buried at Cave Hill Cemetery in Louisville.

Image Credit: Charly W. Karl (flickr.com)