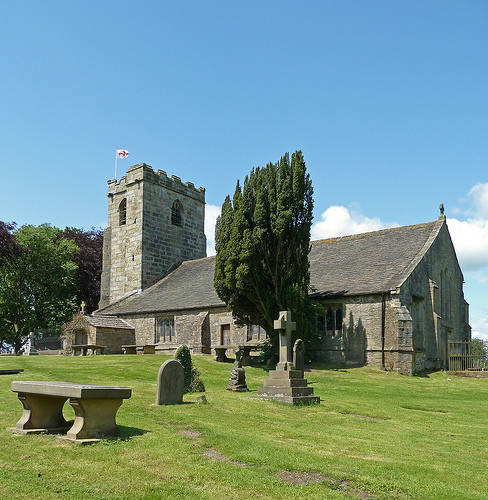 Lancashire Soldier's grave marked after 96-year wait
Posted by AK Lander | On February 4, 2015 08:53
The grave of an East Lancashire soldier who fought in World War I has finally been marked with a headstone after a 96 year wait, which is good news for the family of the deceased.
Bacup-born Gunner L/9165 Wilfred Anker, who served with the Royal Field Artillery, died in hospital back in 1918 and had been buried in an unmarked grave in Ghyll Cemetery in Barnoldswick.
However, it seems that all knowledge of the grave has been lost by everyone over the years and the grave remained unmarked until a group of local residents starting tracking down the grave site. After they achieved this, they sent a request to the Commonwealth War Graves Commission to craft a memorial headstone for Mr Anker.
A gunner, Mr Anker lived in Barnoldswick and first enlisted into the forces on 3 April, 1915. He was discharged as unfit just 18 months later in October 1916 after being gassed in combat, and went back to his previous job at the mill before he died less than two years following.
Unmarked Grave Site was unknown for years
Peter Thompson, a Barnoldswick historian, says he is thrilled that the grave is finally marked, as it means that his family members are now able to commemorate his life in the appropriate manner. Having played a huge role in tracking down the grave site for Mr Anker, he said that they were unaware that an unmarked grave sat in the cemetery and it was only after someone informed them that Mr Anker was buried at the cemetery that they began looking.
This news serves as a great example of the determination of local people to commemorate the past appropriately, especially with Mr Anker being a soldier of the UK.
Image Credit: Tim Green (Flickr.com)