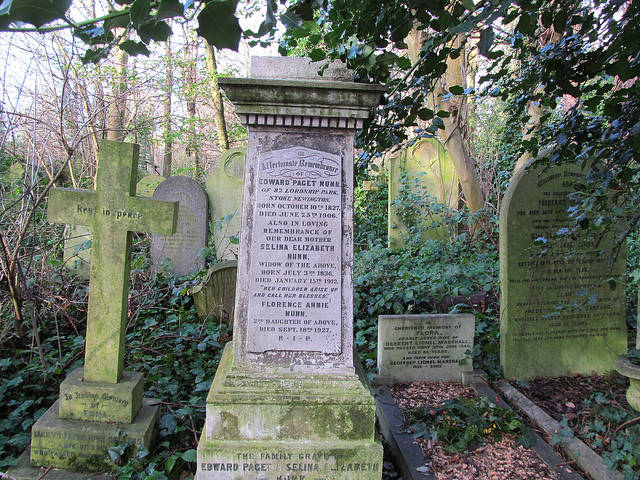 Londonist lists top things to do in London's cemeteries
Posted by AK Lander | On May 11, 2015 00:00
There are a number of events taking place in London's cemeteries during May and June 201
Popular London news site Londonist has revealed the top five thingsto do in the capital's cemeteries during May and June. Proving that cemeteriesare a place to celebrate life and lives lived, and not simply a place to mourn,why not have a day out with a difference this summer?
Abney Park in Stoke Newington tops the list as it turns 175 thismonth and has a whole host of events scheduled to celebrate. From a family funday, which includes everything from craft workshops, cabaret and food stalls totalks by authors who have since been inspired by the cemetery, there's plentyto do and see in one of London's 'magnificent seven' garden cemeteries. Peoplevisiting can also get involved with Victorian Day, as well as a musicextravaganza which includes artists such as The Elastic Band and John Hegley.
Experience London's cemeteries
Those with a passion for animals will enjoy the event planned forNunhead on 16th May, which will allow those attending to hang outwith a variety of Birds of Prey. As the cemetery's biggest event of the year,there will also be wood crafting demonstrations, local history stalls andchoirs performing in the chapel. Not forgetting tours of the mausoleum andcrypt, which can be viewed alongside the magnificent memorial headstones, in one ofSouthwark's hidden treasures.
While many people are aware that Karl Marx is buried in Highgate, itis less well known that his youngest daughter's ashes are also there too. As arevolutionary, socialist, feminist and educator, amongst other things, EleanorMarx was also one of British history's great change makers. You can find outall about her legacy during a talk given by Rachel Holmes on 20thMay. At the same cemetery, guests are also invited to carve letters into theirvery own piece of Portland Stone on 13th June.
The articleby the Londonist also mentions a variety of events taking place throughoutMay and June at Tower Hamlets Cemetery. Ranging from bat walks and a wild foodforage to a course on the medicinal herbs that can be found in the cemetery,there are many ways to find out more about one of London's most fascinatinggraveyards.
Image Credit: David Holt (Flickr.com)