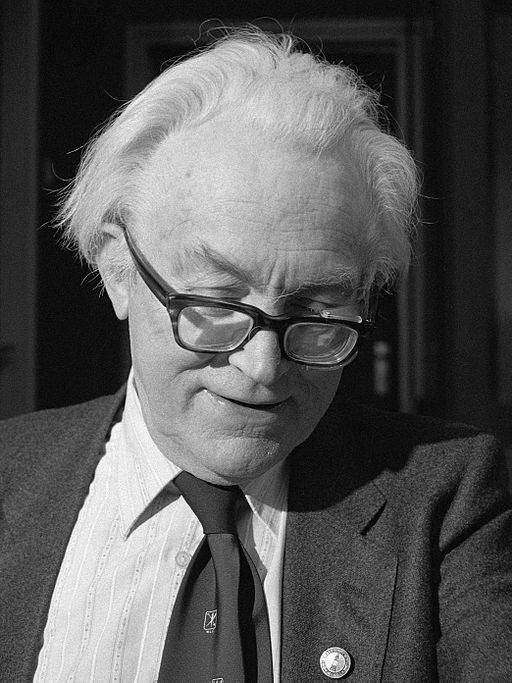 Memorial of former labour leader Michael Foot is defaced
Posted by AK Lander | On July 6, 2016 00:00
The memorial for former Labour leader Michael Foot has been defaced with swastikas and other emblems.
The memorial of late Labour leader Michael Foot has been vandalised in Plymouth and his family have expressed how upset they are.
The large gravestone was defaced with swastikas and other references to the British National Party and English Defence League.
The graffiti has now been removed by volunteers and the city council, but many people have expressed their outrage at the vandals.
Act of vandalism condemned
Former MPs, friends and family of the late Michael Foot all expressed their disgust at the news his memorial had been vandalised.
Former Labour candidate, Luke Pollard, told BBC News, "Michael Foot spent his entire career standing up against fascism and it is important for us all to stand up and make sure the actions of a few do not increase fear.
"A very small number of people think it is now acceptable to say vile, racist and homophobic things in public."
Mr Pollard was not the only person to condemn the act of vandalism, with Detective Constable Rob Souness from Devon and Cornwall Police, Plymouth City Council cabinet member David Downie, Plymouth City Council Labour group leader Tudor Evans, former Labour Devonport MP Alison Seabeck, former Labour director of communications Alastair Campbell and Conservative Plymouth Moor View MP Johnny Mercer all revealing their horror at the news.
Michael Foot is one of Plymouth's most famous sons following a distinguished career in politics from 1945 to 1992.
Mr Foot started to become a distinguished politician after winning the Blaenau Gwent seat in Wales in 1960, which he held until 1992. He became the employment secretary from 1974-76 in a Labour government under Harold Wilson and was then voted leader of the Labour Party from 1980 to 1983.
The well-known politician died in March 2010 at the age of 96. An investigation is now ongoing to find the vandals who defaced his memorial.
Image Credit: Nationaal Archief