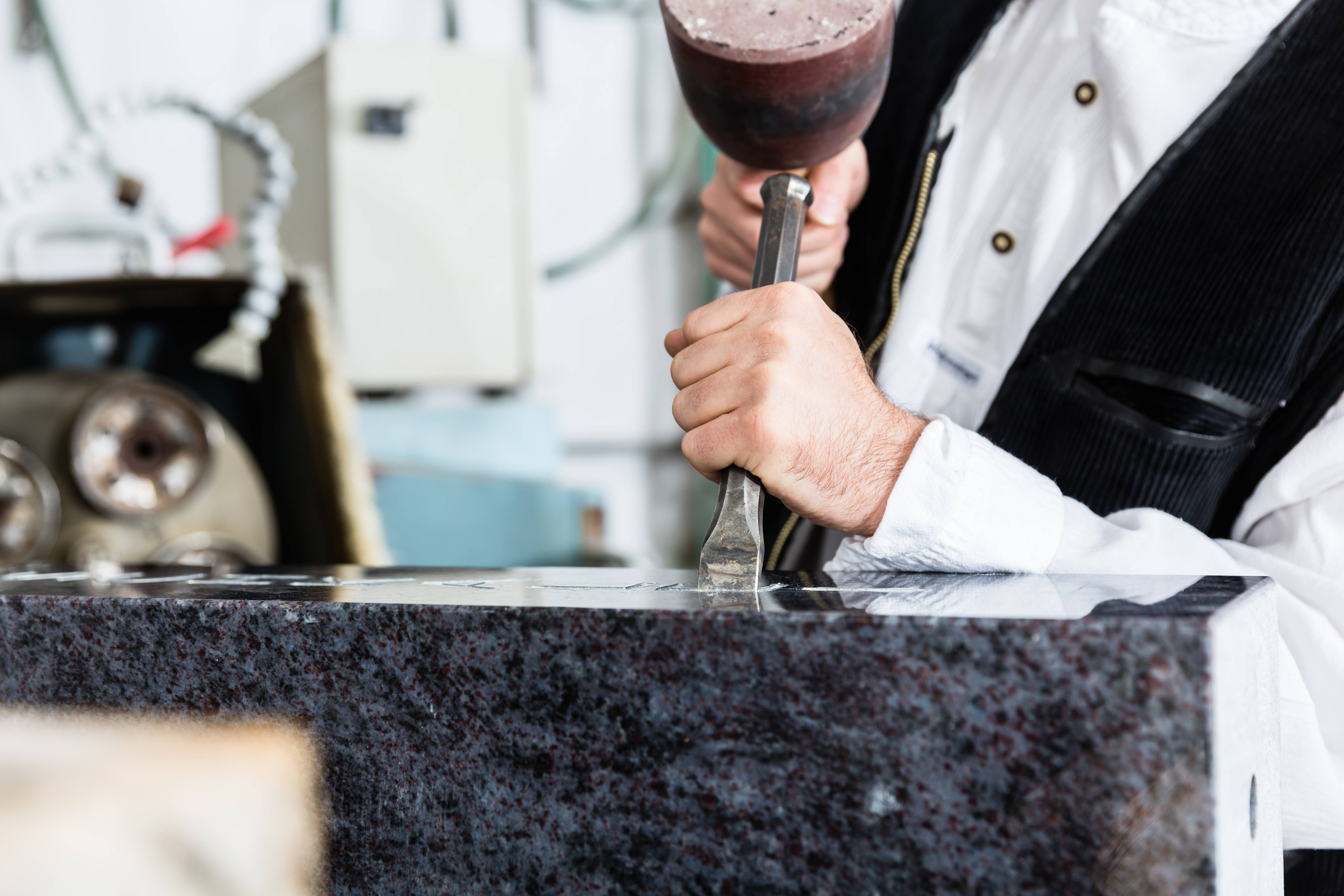 Memorial headstone inscription ideas
Posted by AK Lander | On August 28, 2015 00:00
Contemplating headstone inscription ideas? In this article we explore some of the most common gravestone inscription types.
Choosing a verse or epitaph to go on a memorial headstone is very important as it gives you the opportunity to say something loving and personal about the deceased. However, it can feel like there is a lot of pressure ot choose the perfect memorial inscription. Inscriptions on grave headstones can take any form, from epitaphs to time-honoured quotes to funny jokes. Because of this, it can be hard to settle on something that you feel is perfect.
Here at AK Lander we know that deciding what to say can be extremely difficult and so, we have put together a selection of headstone inscription ideas that can hopefully help make the process easier for you and your family.
A Traditional Epitaph
An epitaph is a short bit of text that commemorates the life of the deceased in a general saying and is one of the most common choices for families and friends. This can include features like the person's name, their date of birth and even a sentance about their life. Many people also choose to list the type of relation here, for example, a beloved husband, father and grandfather. There are no rules on what needs to be included on an epitaph, so if this is the route you chose to go you do not have to feel pressured to include pieces of information you may not want to.
Traditionally, an epitaph would be accompanied by a short quote such as "Earth has no sorrow that heaven cannot heal" or "Gone but never forgotten". However, this may not be for everyone and that is fine too.
An epitaph is perfect for those that would prefer a more traditional headstone.
A Religious Quote or Extract
If the deceased was religious then another inscription idea that you should consider is to include an extract from a relgious text. Religion and death has long been linked and acknowleding a person's religion on their headstone can be a fitting tribute, especially for those who choose to be buried on religous grounds like in a churchyard. Whether you choose to use a favourite bible verse, or a line from a religious song, there are plenty of options in this area.
If you wish to include a religous quote or extract but are not sure which to pick, you could look to reach out to local religious leaders who may have known the deceased, or you could instead decide upon a verse that honours yours and your family's sentiment regarding the deceased.
Musical lyrics
If the deceased is an avid music lover then what better way to celebrate their life than by including some lyrics from their favourite song on their headstone? Whether it's an old classic or a newer song they adored, this idea is a great and unique way of commemorating the person's life and their passions. If they were a musician themselves, why not inscript some of their own lyrics? Not only is this a beautiful tribute to their art, but it's also completly unique.
If you do choose to go this route, one thing to make sure is that you've got the lyrics correct before the inscription. There are myriad sites on the internet that will allow you to search a song and artist to discover the correct lyrics.
Poems
Another inscription option many chose to opt for is poetry. A beautiful art form, poetry can sit pride of place on a headstone and can be a lovely way to honour the deceased. Just like with musical lyrics, there are an unlimited amoutn of options to choose from meaning you can have something unique or more traditional, or you could even use poetry written by the deceased if you have it.
Children's storybook or programme
Deciding upon an inscription for a younger person can be one of the hardest things to do, as you can want to honour their youthfulness and not go down such a traditional route. In these circumstances, looking at using a quote from a storybook or TV programme can be a lovely idea. Inscriptions don't have to be sad our mournful, and can instead be uplifiting and choosing from a source like a children's storybook can be a wonderful way to achieve that.
Memorial headstone inscription ideas:
A Traditional Epitaph
A Religious Quote or Extract
Musical lyrics
Poems
Children's storybook or programme
When it comes to deciding upon an inscription, make sure to take your time in order to settle on something that you not only think woul dmake the deceased happy, but that makes you and your family happy also. It's never an easy decision working out what to put on a marble headstone, however, we hope with these suggestions you can start making some headway.
For more tips, guides, and advice, make sure to visit our news page.