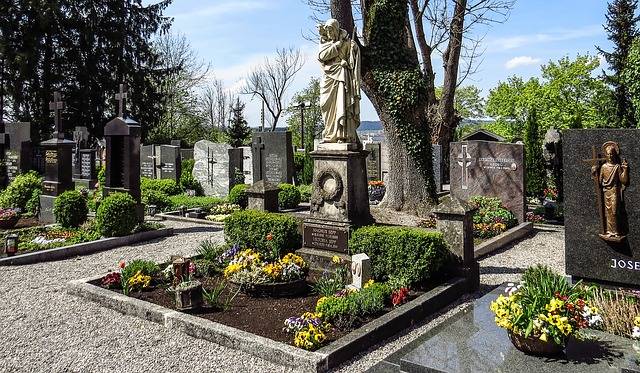 More than 100 gravestones vandalised in West London
Posted by AK Lander | On August 26, 2016 11:45
Vandals knocked over number of memorial headstones at a Fulham cemetery, cracking several of them.
There are few things more sacred and solemn as a cemetery. But vandals in West London paid no care to the scores of affected people after more than 100 gravestones were vandalised.
Metropolitan Police and local council officials are still searching for answers after the incident. As reported by ITV, the "appalling" act of vandalism took place at the North Sheen Cemetery – run by Hammersmith and Fulham Council.
Vandals knocked over a number of memorial headstones, cracking several of them. Local staff are still categorising the damage and contacting family members of those affected if available.
Funeral gravestones are highly personal items, and many families put a great deal of time, effort and investment into memorialising the lives of their departed loved ones.
Anthony Rickman, who lives in Fulham, spoke to getwestlondon.co.uk about the destruction he saw when he arrived at the cemetery. He described it as "a war zone" and called the culprits "worse than scum". He said he came upon several families at the cemetery who were "totally devastated" that their loved one's gravestones were vandalised.
"I felt so sorry for them," Rickman said of the family members hurt by the destruction. "What kind of people would do something like this?"
Rickman's wife is buried at the cemetery and he found her gravestone toppled over.
"I saw one on its back, and then another, and then another and then I realised what had happened," he said.
Hammersmith and Fulham Council announced it has consulted with memorial experts to help. They are reviewing which gravestones need to be simply re-set and which need to be repaired.
It has been reported that local police are investigating. Fingerprints and other evidence have been gathered around the number of damaged gravestones.