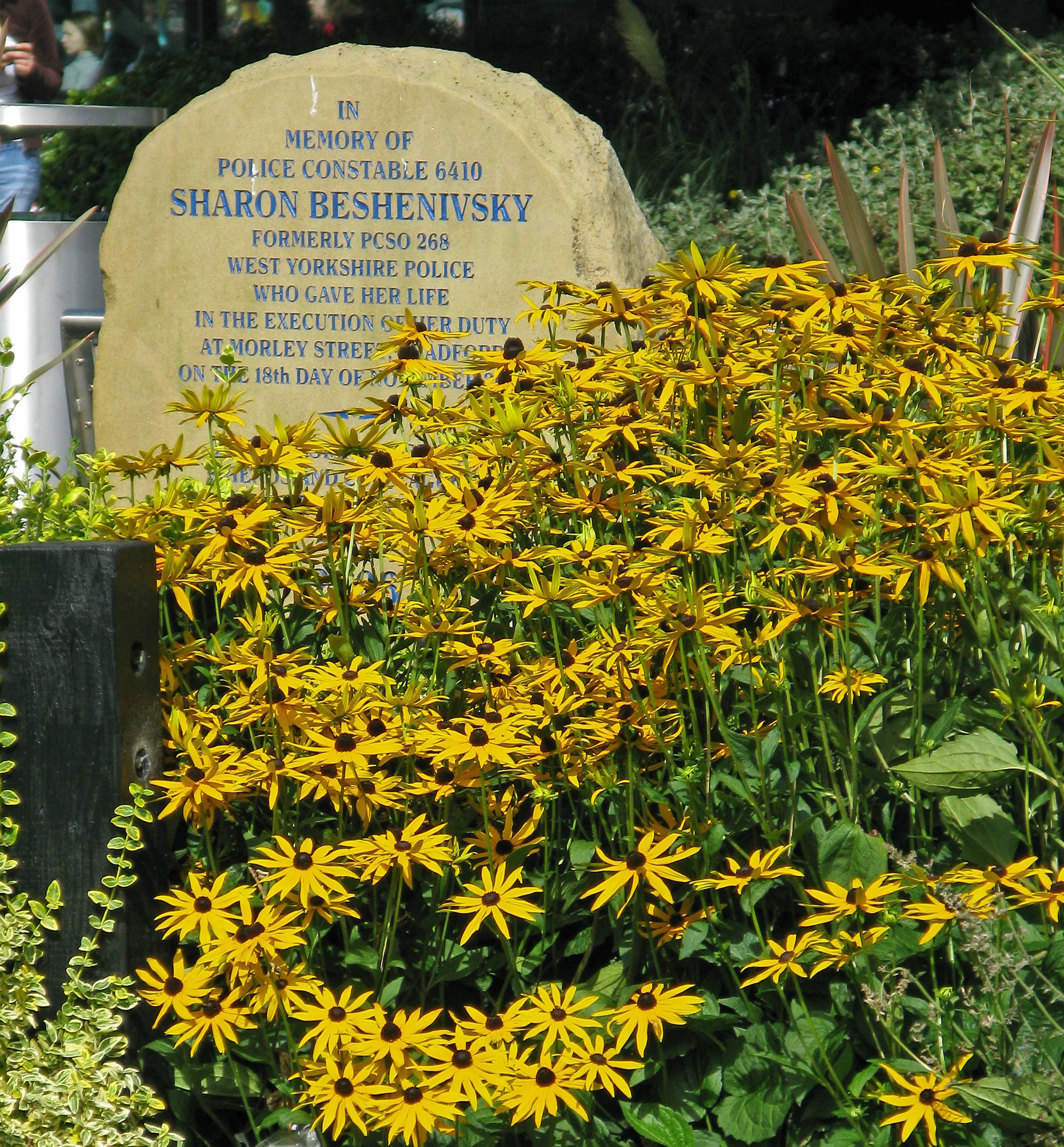 Mother of murdered cop wants headstone to mark her daughter's grave
Posted by AK Lander | On November 27, 2015 16:09
Despite 10 years passing since her murder, PC Sharon Beshenivsky still does not have a headstone at her grave


PC Sharon Beshenivsky was murdered 10 years ago when she was shot during a failed robbery back in 2005.
Ten years later and PC Sharon Beshenivsky's grave still has not had a new headstone put up to commemorate her.
In an article on the Daily Mirror, her mum Jenny Booth reveals how she has been in a dispute with her former son-in-law about erecting a headstone to mark her daughter's grave.
She added, "All I want is a headstone on my daughter's grave - and this year we nearly went and bought one ourselves.
"We've even taken legal advice on how we could get a headstone, but been told it's not possible.
Currently the grave, which is at Nab Wood Cemetery in Shipley, near Bradford, has an old wooden cross to commemorate Sharon Beshenivsky. Despite taking legal advice and offering to pay, the mother is unable to put up a new headstone as the plot is owned by Mrs Beshenivsky's husband Paul.
Last week a ceremony took place at Bradford City Centre memorial to honour the former police officer and to commemorate the 10th anniversary of her death. Friends, family and former colleagues attended the ceremony in Bradford.
Second female police officer to be murdered
On November 18 2005, PC Sharon Beshenivsky hit the headlines as she became only the second women police officer in the UK to be shot dead on duty since Yvonne Fletcher was killed outside the Libyan embassy in London back in 1984.
The shooting occurred when Mrs Beshenivsky attended an armed robbery that was taking place at a travel agency in Bradford.
Three men were convicted of her murder and jailed for life and three other men were jailed for related offences. A seventh suspect managed to escape the scene of the crime and is currently still on the run.
Image Credit: Tim Green (flickr.com)