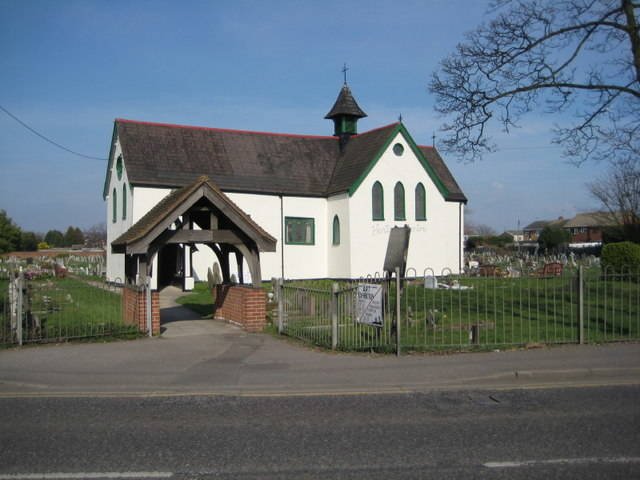 Mystery French grave uncovered in British cemetery
Posted by AK Lander | On September 17, 2015 11:23
A mysterious French grave that dates back to 1929 has been discovered in a cemetery on Canvey Island.


A French grave that dates back to 1929 has been discovered in a cemetery on Canvey Island after volunteers were clearing up the graveyard.
St Katherine's cemetery on Canvey Island, which sits in the Thames estuary, was being tidied by a group of volunteers. Both old and new headstones were being cleaned by the group when a mysterious French grave was discovered under a mound of ivy.
The inscription on the grave was entirely in French. After being translated, it apparently reads "This stone was erected by Casimir and Aimee Calipe, to our dear aunt, Adelaide Hervieu (nee Calipe) died June, 17, 1929".
Mystery surrounds gravestone
There is a lot of mystery surrounding the grave as no records of Adelaide Hervieu have been found, although it has been discovered that her nephew and his wife lived in London in the 1901 Census.
Speaking to the Echo, Dave Blackwell, who is the chairman of the Friends of St Katherine's, said, "We've had lots of Dutch people, but this grave was completely in French.
"It's quite strange as if she was married to an Englishman you would expect it to be written with some English. It's our own little mystery."
This graveyard was originally opened in 1828 and now has 1,855 graves. The St Katherine cemetery is classed as a Commonwealth War Grave and casualties from both world wars are buried there. As a result, now only those with a family plot can be buried there.
Cleaning work on the graveyard has been going on since the start of the summer after there were concerns about the cemetery's long grass, dead trees and messy flowers.
Now wood chips have been laid down in parts of the graveyard, bushes and trees have been trimmed, and weeds have been killed to make St Katherine's cemetery more attractive to visitors.
Image Credit: Ron Galliers (geograph.org.uk)