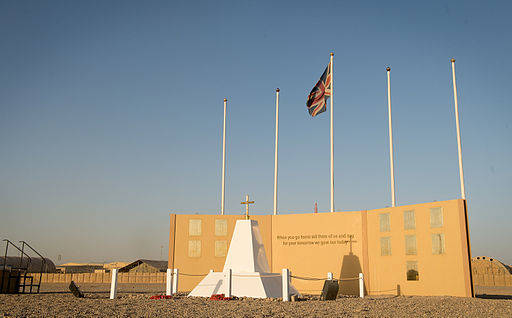 New memorial unveiled to remember personnel who died in Afghanistan
Posted by AK Lander | On June 12, 2015 15:10
The unveiling of the reconstructed Bastion Memorial at the National Memorial Arboretum in Staffordshire was attended by Prince Harry
This week the likes of Prince Harry and Prime Minister David Cameron attended the unveiling of the Bastion Memorial at the National Memorial Arboretum in Staffordshire.
The new memorial features all 453 British personnel who lost their lives in Afghanistan and around 3,500 people are believed to have attended the opening ceremony, which took place on 11th June.
The large number of attendees included other senior politicians, military representatives, military charities and organisations as well as the UK's Nato allies.
Gravestones and tombstones are often used to remember military personnel, but it was decided that the Bastion Memorial should feature all the names of the people who lost their lives in Afghanistan together.
Place of Pilgrimage
According to a BBC article, Prince Harry said that the memorial would be a "place of pilgrimage" for family and friends of the deceased.
The memorial service also featured a one-minute silence in memory of the personnel who lost their lives and saw Prince Harry lay a wreath of poppies that read, "The fathers, sons, daughters, brothers and sister named on this memorial, will forever be in our thoughts and prayers, as are those who miss them so dearly."
The memorial in Staffordshire replicates the original memorial that was erected in Camp Bastion in the Helmand province, including the original cross made of shell castings. The memorial's foundations have been made from material from the original wall and the brass plaques that featured on the original memorial have been brought back from Afghanistan as well.
Of the 453 British personnel who were killed whilst serving in Afghanistan since October 2001, 404 were killed as a result of hostile action. The other 49 people died through illness or were killed during accidents or other non-combat injuries.
Image Credit: Cpl Daniel Wiepen (Wikimedia.org)