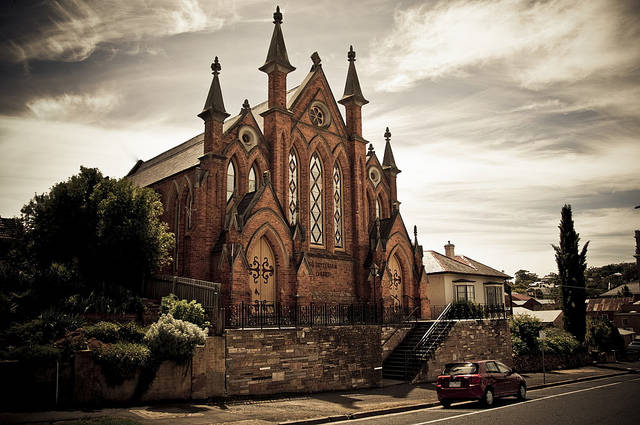 Nine steps to follow when someone passes away
Posted by AK Lander | On February 27, 2014 11:46
Here, we take you through a nine step guide of what to do after someone close to you passes away.
It is an emotional and stressful time after a family member or friend passes away, and those who were closest to them can often forget to do certain jobs. Here, we take you through a nine step guide of what to do after someone has passed away.
Notify friends and family
In most cases it is best to start notifying close friends and family quite soon after someone has died and then to contact less immediate friends and family after.
You may alternatively wish to contact friends and more distant family once you have arranged the funeral.
Death certificate
A death must be certified by a doctor, whether the person has died at home or in a hospital.
The doctor will then give the nearest relative a Medical Certificate of Cause of Death, which will need to be taken to your local council's Registrar's Office for them to register the death.
Alternatively, if your relative or friend has died in hospital then the staff will generally organise the death certificate and give it to you afterwards.
Storing the body
If someone dies in hospital, the body will initially be kept in a private room for relatives to visit. The body will then be moved to the mortuary.
Health and care staff will store and prepare the deceased's body before the impending funeral, but if you would like to help prepare your relative's body then you can ask to help too.
If you are using a funeral director then they will be able to keep the body until the funeral and close relatives will also be able to visit the deceased's body at the funeral parlour.
Deciding on a burial or a cremation
Unlike funerals of the past when most people opted for burials, a lot of people are now choosing to be cremated instead. In fact, a recent survey found that 80 percent of people now choose a cremation.
Ultimately, funerals come down to what the family wants. If you do decide to book up a crematorium for the funeral then you have to be aware that the funeral can only take place when the crematoria is available.
Funeral directors and celebrants
There is no legal requirement to use anyone to help organise funerals, but directors and celebrants can take a huge amount of stress out of organising a funeral.
If you decide to use a funeral director or celebrant then you should make a checklist of what you want and note down any questions that you may have.
Register the death
This seems obvious but, during such a stressful and emotional period, this can easily be forgotten.
Deaths must be registered within five days in England; to do so, you will not need to make an appointment and can go to any Registrar's office instead.
The registrar will want to know the name, address, date and place of birth, place of death and age at time of death, last occupation of the deceased, marital status, name of partner, name of any funeral director that you are using and whether you plan to bury or cremate the body.
Funeral planning
Often, the most stressful thing when someone has died is planning the funeral.
You will have to decide on the funeral song, funeral car and who to invite. Most commonly, funerals are only half an hour long and precede a small gathering after the service.
You also have to consider buying affordable memorial stones if you decide to bury your relative or friend. There are a number of quality masonry businesses which offer great deals on headstones and gravestones as well.
Invite people
Share your plans with people and start to invite the deceased's closest friends and family.
Ask other close relatives or friends to help call people or send out invites.
The service
Once you have decided on the funeral song and car, look at what type of service you would like. You can choose between a religious or a more personal, humanist service.
Image Credit: Dan Valentine (flickr.com)