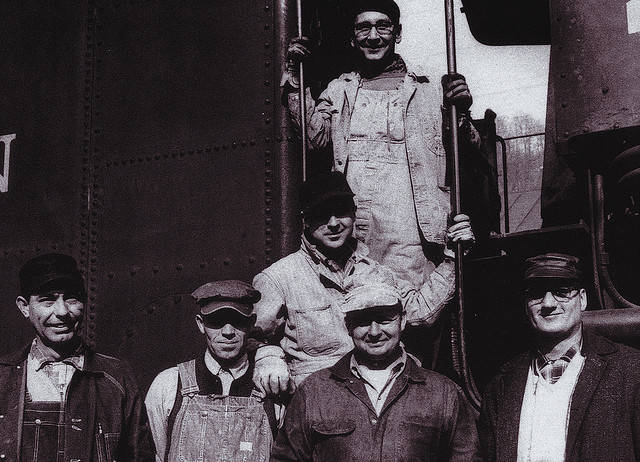 Railwaymen gravestone project picks up award
Posted by AK Lander | On December 18, 2014 15:46
A project that helped restore old gravestones for two railwaymen has been recognised at a national awards ceremony.
A project that restored two railwaymen's gravestones has received an award at the National Railway Heritage awards.
The awards ceremony took place at Merchant Taylor's Hall in London earlier this month and following the restoration of the world-renowned railwaymen gravestones, the Railwaymen Gravestone Project picked up the Highly Commended prize for The Supporters Award.
The 170-year-old gravestones in Bromsgrove's St John's Church Graveyard remembers the deaths of Thomas Scaife and Joseph Rutherford, who both sadly died in 1840 when the boiler of the train they were working on suddenly exploded.
As a result of this tragic event the Institution of Mechanical Engineers (IME) was formed to set new safety standards for railway engineers and workers, which is why these two men and their gravestones are so famous.
After being laid to rest, the two railwaymen's headstones were made into bigger memorials and Mr Scaife's was built to include a poem that has since become famous with many railway enthusiasts.
Railwaymen Gravestone Project receives huge praise
After picking up The Supporters Award from Sir Peter Hendy, London's commissioner of transport, the team behind the project to restore the headstones were praised.
Alastair Moseley, who was a part of the project and helped raise £10,000 to repair the memorial stones, told the Bromsgrove Standard, "We received real praise for the quality of the restoration.
"We travel very safely these days - in those days it was a bit of a hair-raising experience to travel by train, it was a big adventure - now, we take it for granted.

"We are absolutely massively proud, we have managed to perpetuate the memory of the two railwaymen who lost their lives."
The National Railway Heritage Awards aim to reward restoration projects of railway and tramway structures throughout the UK, Republic of Ireland and the Isle of Man. Find out more about the awards here.
Image Credit: Schröder+Schömbs PR _ Brands, 70023venus2009 (flickr.com)