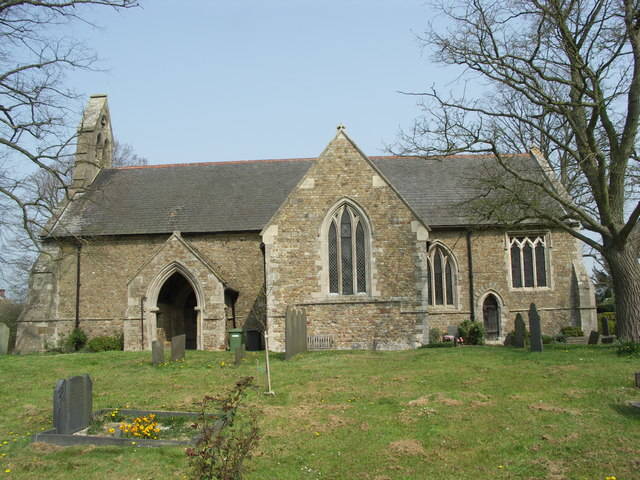 Relatives purchase gravestone for great aunt after 86 years
Posted by AK Lander | On September 15, 2014 15:20
A gravestone has suddenly been erected above a previously unmarked grave of a woman who died 86 years ago, an incident that has been puzzling locals in the village of Mowsley.
Recently appearing in St Nicholas Church in the Harborough district village, the gravestone says: "In loving memory of Mary Jones, school teacher, Mowsley." She taught in the village school between 1992 until her sudden death in 1928, aged just 41. With no direct descendents or relatives living in the village, her grave was all but forgotten.
While the installation of a new memorial gravestone caused great confusion among local residents, it was recently revealed as the work of Glyn and Neil Hatfield, both great-nephews of Miss Jones. The project started after Glyn, who lives in nearby Kibworth, began researching his family history and managed to locate the grave site of his great aunt by looking through church records.
Relatives found following research
In light of this, Mr Hatfield and his brother Neil paid for a new gravestone to be erected in her honour. Glyn Hatfield explained that Mary Jones was the first person on his family's maternal side to move from Wales to Leicestershire, who helped to find work for his grandfather before the whole family made the trip across Britain.
This is the reason why the pair decided to purchase a new gravestone, commemorating her importance in bringing their family to Leicestershire. They added that while they are happy a gravestone is now in place, it is a shame that it took more than eight-and-a-half decades.
It is a great example of how people are calling on new methods of research to find distant members of their family, allowing them to ensure the memories of their relatives are commemorated in the appropriate manner.
Read more about the story here.
Image Credit: Richard Williams (geograph.org.uk)