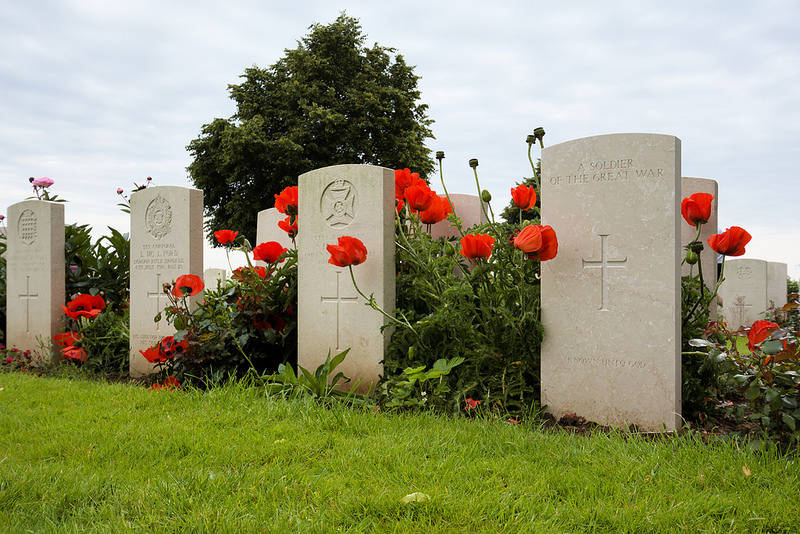 Remembrance Day gravestone vandalised
Posted by AK Lander | On November 12, 2015 00:00
Vandals have desecrated not one but two separate cemeteries during the Remembrance Day proceedings.
A cemetery in Cambridge has seen the unthinkable destruction of a number of gravestones on the eve of Remembrance Sunday as the country marks the centenary of the end of World War 1.
The graves that were damaged in the attack include the military memorial stones of war heroes the Saint brothers, alongside eight other graves. The brothers were both war heroes, having fought in the First World War. This included Lieutenant Colonel Edward Saint, who fought in the Cambridgeshire Regiment and died at the age of 33 in 1918, and his brother William Saint, who died at the age of 23 in 1915, having fought as a Canadian Expeditionary Force Private.
"Mindless vandalism"
The act has been described as "mindless vandalism" by Dr Penny Granger, chairman of the Parishes Committee, who went on to say in this article that it is "disrespectful to those buried in the cemetery, and disheartening to the people who care for it."
The local police have urged for anyone with any information in relation to the incident to come forward and help with their inquiries into this callous act of desecration.
The damage to the memorial came amidst centenary commemorations and has shocked and appalled all in the local area, including volunteers who help look after the Mill Yard graveyard.
Sadly, this is not the only instance of vandalism to gravestones during the Remembrance Day commemorations, with a similar act reported in Norfolk where St Lawrence's Church in Harpley also experienced horrific acts of vandalism and robbery. The church saw gravestones overturned and destroyed in an attempt to steal lead from the church. The attack on the church came just hours after families and local villagers gathered to remember their fallen during the Great War.
Image Credit: Mark Stace (flickr.com)