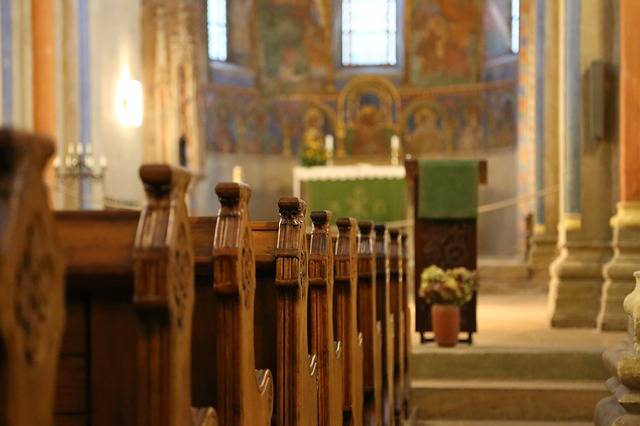 Requests for live streaming of funerals on the increase
Posted by AK Lander | On August 31, 2016 13:42
As technology advances, this is having an effect on the funeral industry with the introduction of live-streaming services.
Technology is rapidly advancing. There are now dozens of tools – from smartphones to FaceTime – that make communication faster, simpler and often times, borderless.
From traditional flowers and music to finely-made gravestones, there are many elements of a funeral that will never change. But the growing technological sentiment is beginning to touch the British funeral industry as funeral directors report a steady increase of hi-tech requests that change the ways funerals are organised and handled. In one crematorium, they have begun a live-streaming funeral service to allow out-of-town loved ones be part of the grieving process.
Many of the enhancements have come on the heels of a recent industry survey. 40 per cent of funeral directors who took part in the survey said they have regular requests to modernise their services.
The most requested form of modernisation has come in the form of live-streaming services.
"I must have had over half a dozen requests to film funerals over the past year. One even Skyped the occasion to relatives abroad," said funeral director Gary Staker to local media.
Staker operates his funeral services from Monkseaton and Shiremoor in North Tyneside.
"I have been in the business for 25 years and funerals have changed so much during that time. It used to be a simple service, with a cremation and then to come out to the Lord is my Shepherd," he continued. "But things have changed and many people want bespoke coffins, horse drawn carriages, motorcycle hearses and many are turning to live streaming the service to relatives who can't attend.
"Tynemouth Crematorium had a special system installed so services can be filmed. It is becoming more and more popular," Staker said.
Tynemouth Crematorium has had special equipment installed to meet the requests coming from families. The installation was part of a £2.7m improvements plan. The crematorium has also installed new multi-media equipment for families to see photographs and videos of their loved ones during the service.
"I think this is a wonderful idea. We are getting more inquiries by the month," said Daren Persson who operates a funeral business in North Shields. "Families can embrace the funeral service with family and friends far and wide to experience the moment. We are having to move with the times and move with new technology."