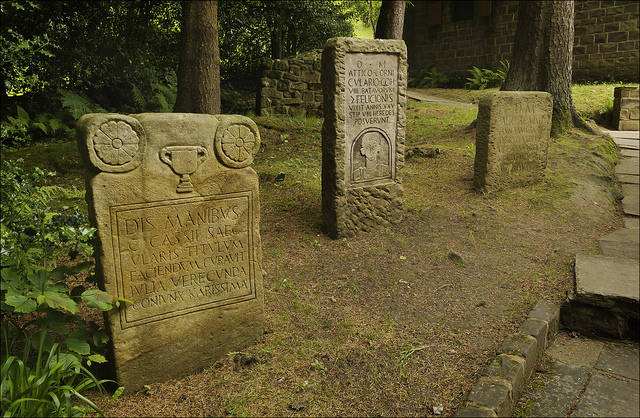 Roman Gravestone to be shown at local museum
Posted by AK Lander | On May 28, 2015 11:54
A gravestone discovered in Cirencester has been given to the local museum to display.
A very rare Roman headstone that was unearthed in Cirencester has been given to the Corinium Museum to display.
It was found by Cotswold Archaeology at St James Place, Tetbury Road during excavations of the site and since then the land owners, St James Place wealth management have said that the museum can have the tombstone for its collection.
The discovery has proven that memorial headstones really do pass the test of time, and are a perfect way to make a lasting tribute to a loved one.
First of its kind
The gravestone, made of Cotswold Limestone is thought to be 1,800 years old and stood at the head of the grave of a 27-year-old woman 'Bodica'. The discovery is completely unique as it was found near the skeletal remains of the woman named on the inscription. Her remains are also currently being excavated from the site.
The tombstone is thought to have cost quite a lot of money at the time according to Neil Holbrook of Cotswold archaeology. He says that the carved section of the headstone is particularly interesting; "It looks like a draping of a cloth or sheet, the decoration is really fine."
It seems that the gravestone fell over quite quickly after its placement, and was then covered by a thin layer of soil, protecting it from stone robbers who used to smash tombstones to be re-used in buildings in the medieval period. A further 70 graves have been discovered on the same site as well as other artefacts such as a bronze cockerel figurine. The Museum director Amanda Hart has said that it will still be a few months until the headstone is in place but that 'It's absolutely amazing that it's coming to the museum'.
Image Credit: dun_deagh (Flickr.com)