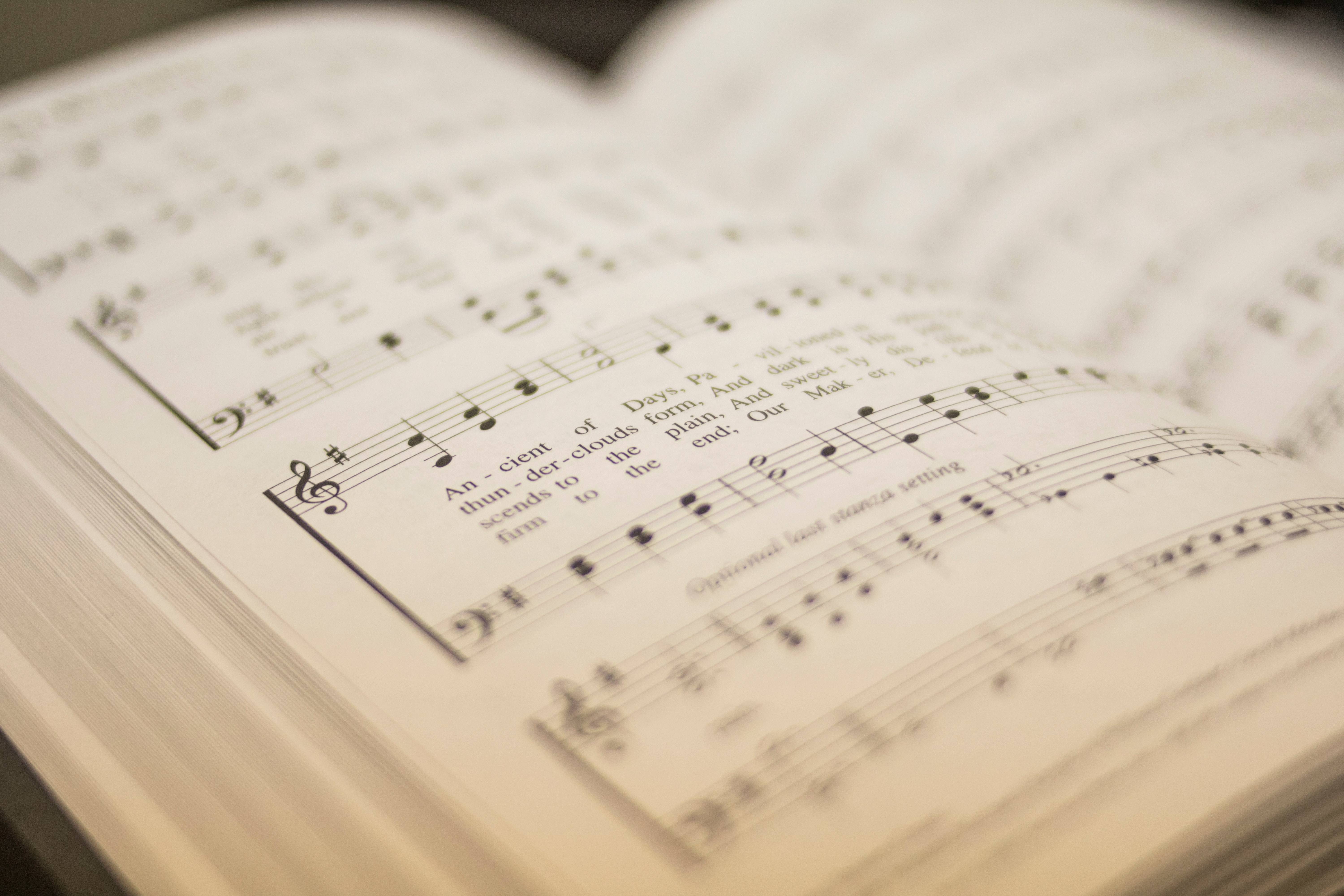 Selecting the right funeral hymn
Posted by AK Lander | On August 26, 2016 15:20
To help choose the right funeral hymns for your loved one, here are some helpful tips in understanding the vast catalogue of musical choices.
There are many aspects to consider when planning a respectful service. When planning a funeral, families must decide the method of burial, flowers, the type of memorial gravestone and more.
To fully honour the deceased and show appreciation for their life, the selection of music – especially hymns – is a key component to a special service.
To help select the right funeral hymns for your loved one, here are some helpful tips to aid understanding the vast catalogue of musical offerings to make the right choice:
Popular funeral hymns
Hymns hold religious or sentimental value for many people, but what are the most popular hymns in the UK? The BBC's popular program Songs of Praise conducted a survey to determine the nation's top hymns. Here are the top 10 of The UK's Top 100 Hymns list:
1. How Great Thou Art
2. In Christ Alone
3. Be Still, For The Presence Of The Lord
4. Dear Lord And Father Of Mankind
5. Here I Am, Lord (I, The Lord Of Sea And Sky)
6. And Can It Be
7. Abide With Me
8. Guide Me, O Thou Great Redeemer/Jehova
9. Make Me A Channel Of Your Peace
10. The Day Thou Gavest, Lord, Is Ended
We spoke to Brian Clegg from Church Music and Hymn CDs, who tells us: "Choosing the music for a funeral can be difficult – and in the end, it has to be down to personal taste. Often a traditional hymn can provide a comforting part of the service. Singing a hymn really helps bring a funeral together – it is worth finding a hymn or hymns that work for you."
Clegg says that hymns, such as Abide with Me and The Day Thou Gavest Lord Has Ended, are popular hymn choices for a funeral. He added hymns based on the 23rd Psalm – The Lord's My Shepherd and The King of Love My Shepherd Is – work well too.
A number of hymns have recently started to be used frequently, he says, including Going Home, using the familiar tune of Dvorak's New World Symphony, as is I Vow to Thee My Country, particularly for funerals with a military connection.
Although it's important to choose funeral hymns and music that means something to the family and the deceased, choosing at least one popular hymn will likely mean all attendees can participate in singing.
This is advised by Roger Peach, the editorial coordinator for Jubilate, an online resource for words and music in worship in churches across the world. Roger tells us: "Last month my elderly mother died, and I had the special responsibility of choosing music for her funeral. It made me consider what would be right for this specific occasion. Having played the organ for many funerals myself I am very aware of what hymns can work well as well as ones that generally won't.
"So, I advise having at least one hymn that is very well known. Sadly, the list of well-known hymns amongst the general public is dwindling rapidly; if there are a number of non-churchgoers present there are a handful of options, but about the only real banker would be Amazing Grace. To make this special, depending on resources available you might like to consider a choir arrangement with descant, or a blues piano version, both available on the Jubilate website."
Non-religious hymns for funerals
Hymns are traditional songs – often with a religious foundation and meaning – that help families and friends pray during the service. Although usually Christian in focus, the use of traditional hymns can feature alongside popular music and contemporary tracks.
Maria Page, the director of Music Academy says "Nowadays in funeral services people often have a combination of hymns and perhaps also listen to a recording of a favourite track of the deceased. Angels, My Way, Tears in Heaven, Wind Beneath My Wings and You Raise Me Up are particularly popular." At Music Academy, they have compiled a 'crowd-sourced' list of traditional hymns, contemporary Christian songs and the most popular secular songs for thanksgivings and funerals."
Tips for choosing suitable hymns for a funeral service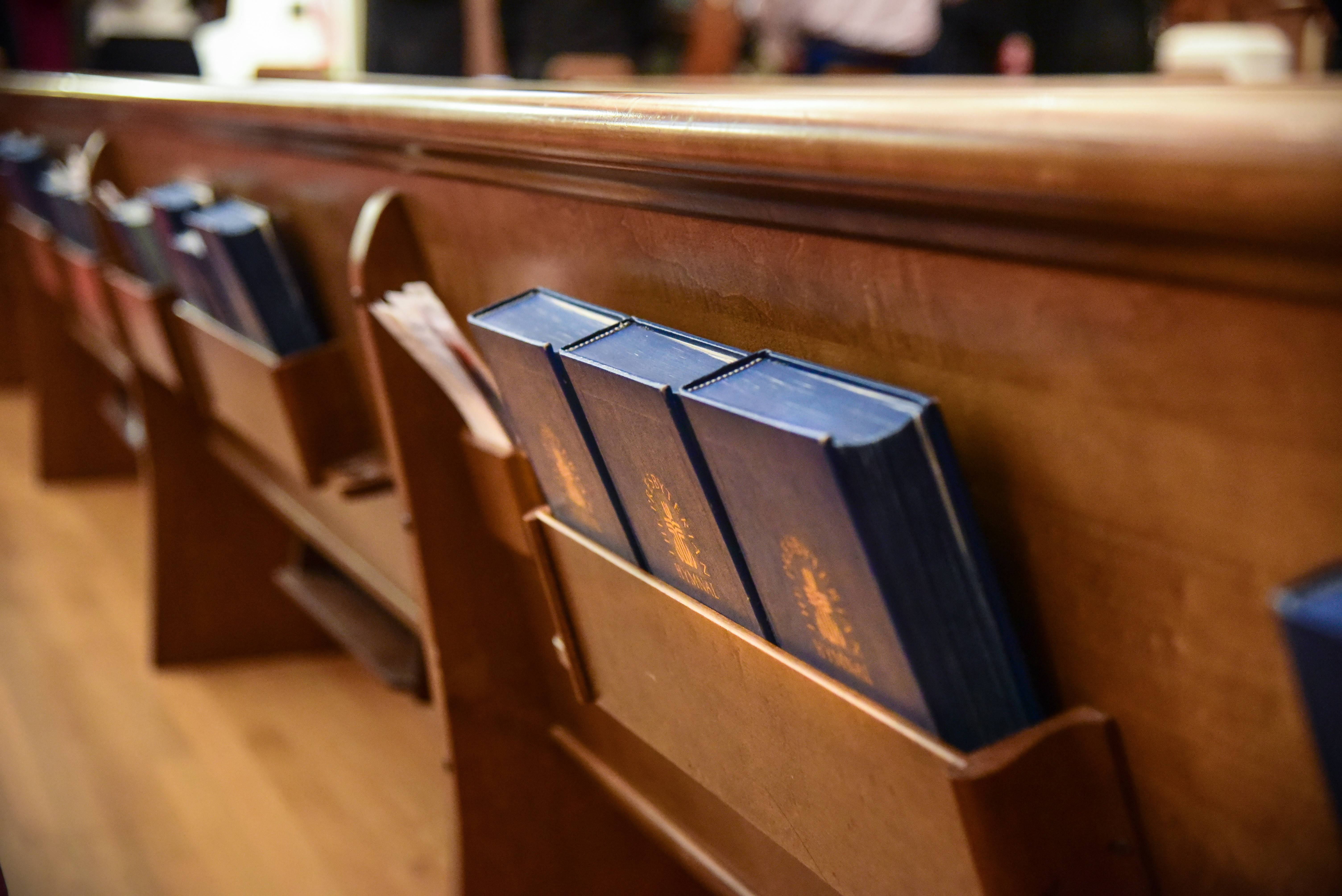 How many hymns to choose for a funeral
This depends on the family's choice, however, a typical service would usually have two or three hymns as well as opening and closing music to the ceremony. Although this is common practice, it does truly depend on each family and the person who is being commemorated.
Make it personal
Of course, you want any hymns sung, and music played at the funeral to be personal to the one you are memorialising. Try to think about what they would have wanted, whether that's upbeat hymns or something more understated. Think about whether they were religious or not, and put your own beliefs aside, and choose hymns and music that follows what they believed in.
You may want to choose their favourite or most-played song as the opening or closing music to the ceremony, which may bring comfort to those attending the funeral.
Toni from Singers for Funerals, a service who provides experienced funeral singers, tells us: "There are no hard and fast rules for hymns in church or in a crematorium, though there are some strict guidelines in the Catholic Church. So, you don't have to stick with the standards many clergies will suggest, such as 'The Lord's my shepherd', 'Abide with Me', 'Make me a Channel of your Peace' etc. If these hymns mean nothing to your family, you don't need to choose them.
"Instead, my advice is to start with a list of hymns and music that mean something to you and the deceased. Ask the family too. You'll be surprised how many you actually know between you all. If three of you know the hymns, chances are others will too, and be happy to sing. (A funeral singer like myself leading the hymns does help a lot too!)"
Think about family preferences
In many families, there are often specific hymns that hold significance. We asked Roger Pack from Free LDS Sheet Music, who tells us: "A funeral is a trying time for all involved, so extra care should be taken when planning the music for funerals so that it provides needed comfort. Often, family members of the deceased will have a strong preference as to which hymns are chosen."
Before deciding on the funeral hymns, it may be worth talking to other close relatives and friends to find out their opinion. Take into consideration any preferences they may have, including asking if there are any hymns they would prefer not to have sung.
Choosing uplifting hymns for funerals
Although funerals are a sad and sombre occasion, it doesn't mean you have to steer clear of uplifting and happy music. Brian from Church Music and Hymn CDs adds: "It's good to include a hymn that is about giving thanks and reflecting on the life of the loved one. Good examples of that would be Now Thank We All Our God and Thine Be the Glory."
Uplifting funeral hymns:
Shine Jesus Shine
All Things Bright and Beautiful
I Watch the Sunrise
Abide with Me
Alternatively, these are some happy and uplifting funeral songs:
Somewhere Over the Rainbow
What a Wonderful World
Three Little Birds
Wind Beneath My Wings
Roger from Jubilate adds: "Think about music before and after the service – what mood are you hoping to create? A personal plea here is to keep music live! Recordings are becoming increasingly popular and may be the answer in some circumstances, but there is something special and spiritual about a live rendition of appropriate and sensitively played organ music at start and end."
Consider the singing of hymns
One tip for selecting hymns, in particular, is to ensure the recording is in a sing-able key. People tend not to belt out songs at a sombre occasion, which means that they will struggle to hit high notes they would have no trouble within a football crowd or karaoke evening.
Maria from the Music Academy recommends that "the top D note is fairly comfortable for both men and women. But if a hymn goes much beyond that, particularly for a sustained period, it will be a struggle for many – particularly the women whose comfortable top note is typically lower than most men."
If you're planning a funeral and need assistance finding the perfect memorial, gravestone or headstone for your loved one, then get in touch with our friendly team today to find out how we can help.