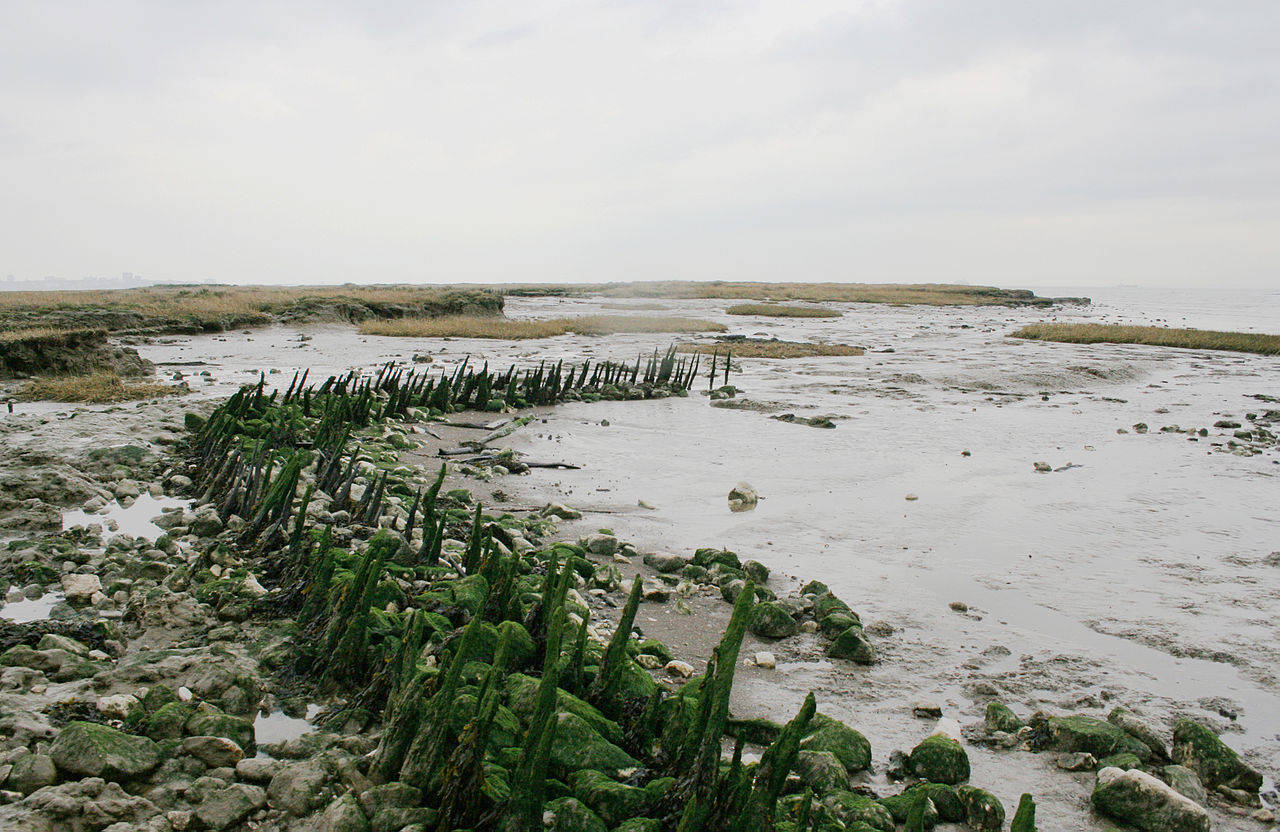 Student memorialises island's 'forgotten brides' with new coffin artwork
Posted by AK Lander | On January 18, 2016 15:12
Art student Carolyn Smith has commemorated the women who died after travelling to become brides on Canvey Island in the 1500s
A new coffin-shaped artwork commemorates the women who died after travelling to Canvey to become brides in the 16th century.
Fine Art student Carolyn Smith was inspired by the island's tragic history, researching the 'forgotten' brides of this rural sheep farming community as part of her studies at South Essex College.
Early records of life on Canvey reveal devastating details about the women who were bought to wed local farmers and help raise families on the island in the 1500s. In a cruel twist, many are believed to have passed away mere months after arriving, having contracted a rare form of malaria that was linked to Canvey's marshlands.
Carolyn has created a wooden coffin, illustrated to tell the tale of the women who went to Canvey to start a new life, before the malaria struck.
There is currently no memorial stone indicating what happened to these ill-fated women and Carolyn's coffin art aims to honour them and an important part of the local community's past. She adds: "I just thought it would be symbolic to mark them, as there seems to be little out there regarding their struggle on the island."
The little we do know comes from the 18th century author Daniel Defoe, who documented information about the island several years later. Carolyn explains; "Defoe's writings are almost quite jokey, as he says the men would just go and get another one, almost like they were a commodity.
"No connection was made at the time to the fact it was malaria killing them."
While no official account remains today on Canvey, it is estimated that as many as 35 brides could have fallen victim to the marshland malaria after travelling to the island to build a family.
The artwork has been installed on this marshland off Ferry Road and could be moved to other locations on the island in the future.
Carolyn plans to continue studying Canvey's haunting past, saying; "It's incredible to think that such a small place can have such a vast history. It's important to bring the past forward.
"I hope I can find out more about them. It's just haunting to think that they arrived as bride and were taken off as coffins."
Image Credit: Oneblackline (wikipedia.org)