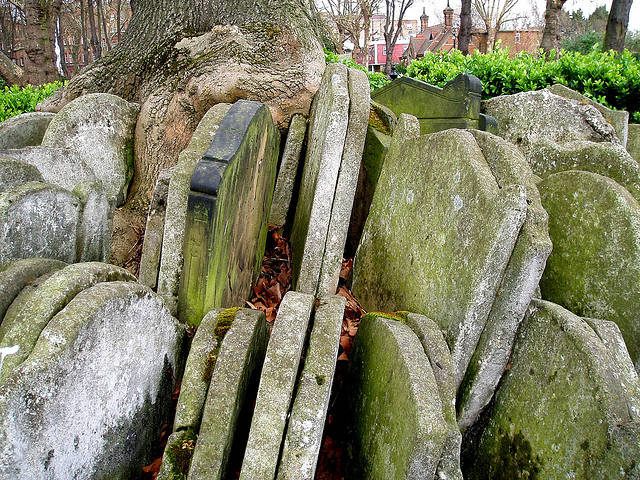 Telegraph picks world top graves
Posted by AK Lander | On November 5, 2014 15:27
A Telegraph article marks the passing of Halloween by listing the world's most weird and wonderful graves.
In the spirit of Halloween, national newspaper the Telegraph has released its findings of the world's most 'weird and wonderful graves', and some may not be quite what you might expect. From decorative memorials to those with intriguing stories and mysteries behind their presence, these so-called weird and wonderful graves depict just how gravestones can intrigue and impact on the living as they can represent the deceased.
From Père Lachaise Cemetery to Dartmoor
The locations of these unusual and decorative gravestones are as varied as that of their inscriptions and owners. Many of the graves that feature within the Telegraph article are situated within the famous Père Lachaise Cemetery in Paris, known for its extravagant graves and well-known guests, with more depicted in this separate article, Top 10 Fascinating Graves in Père Lachaise.
One such grave that lies within the Parisian cemetery is that of author Oscar Wilde, who died in Paris in 1990, which now features a glass barrier to prevent visitors from leaving lipstick kisses upon the tomb.
Another author who features within the article is English novelist and poet Thomas Hardy, but not for his grave and instead for his job as a young boy. The Hardy Tree stands at St Pancras Old Church in London and takes its name from the author, who had to move the gravestones from the church to this tree in order for the construction of a railway line to get underway.
The article covers graves from across the world, as shown in the above examples, and even covers some rural areas of England. Dartmoor features as the location of Jay's Grave, a spot at a crossroads and away from consecrated grounds that marks the remains of a female suicide victim when there was increased stigma attached to the act of suicide.
One of the comments beneath the Telegraph article sums up the piece perfectly, we feel, stating 'Some poignant, some plain absurd. As in life, so in death.' – something that we all strive to achieve when creating a memorial that represents the passing of someone important to us.
Image Credit: Amanda Slater (flickr.com)