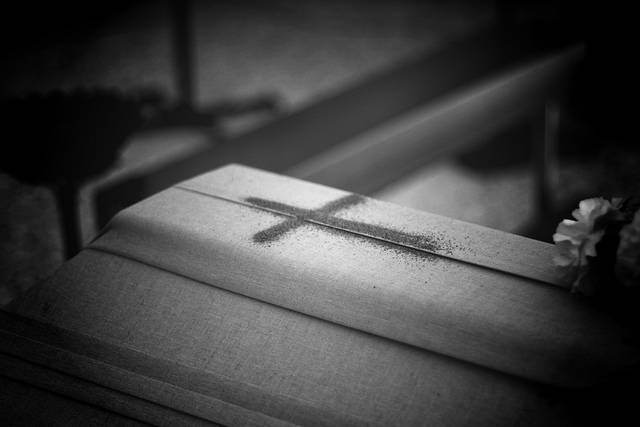 The most expensive places to die in the UK
Posted by AK Lander | On December 16, 2016 00:00
When you experience the death of a loved one, the last thing that should be on your mind is money, however with the rise in funeral fees, geography may be to blame.
As with life, your postcode is important when considering funeral fees. With the overall cost of funerals on the increase, the area of most growth is burial and cremation costs with coffin and headstone prices showing a much smaller increase. Unfortunately that means a person living 20 miles down the road could be interred for half the price, with the most significant disparity being seen between the London boroughs.
Nuneaton has been announced as one of the most expensive areas to be cremated in. With the average cremation costing just shy of £700, The Heart of England Crematorium, which is owned by Dignity Funeral, charges £956. As the only crematorium in the area, this leaves locals in an unpleasant position. Unfortunately this is due to a scarcity of burial space in the town, with some of the cemeteries estimated to only have two years' worth of space available.
Kensal Green in North London is the most expensive place to be buried in, with the entire funeral estimated to cost £9679, despite the average cost of a burial being £4136 according to Royal London. Of course London will always be more expensive and space is an enormous problem, however when it comes to country burials, the South East of England continues to rise in price.
With Northern Ireland consistently remaining the cheapest option, burials in Enniskillen are a fraction of the price of more central locations. Looking geographically, the price of dying is continuing to rise across the south coast of England, with London showing the largest increase. Northern Ireland, North West England and Wales are likely to be far below the national average.
There is a call for change. Royal London is asking policy makers across the UK to follow Scotland's initiative in scrapping doctor's fees and asks officials to consider the value of The Social Fund Excess Payment. This is a grant that offers people on low incomes up to £700 towards funeral costs. However, some feel that, considering the hikes in costs, this should be increased.
Image Credit: Panu Horsmalahti