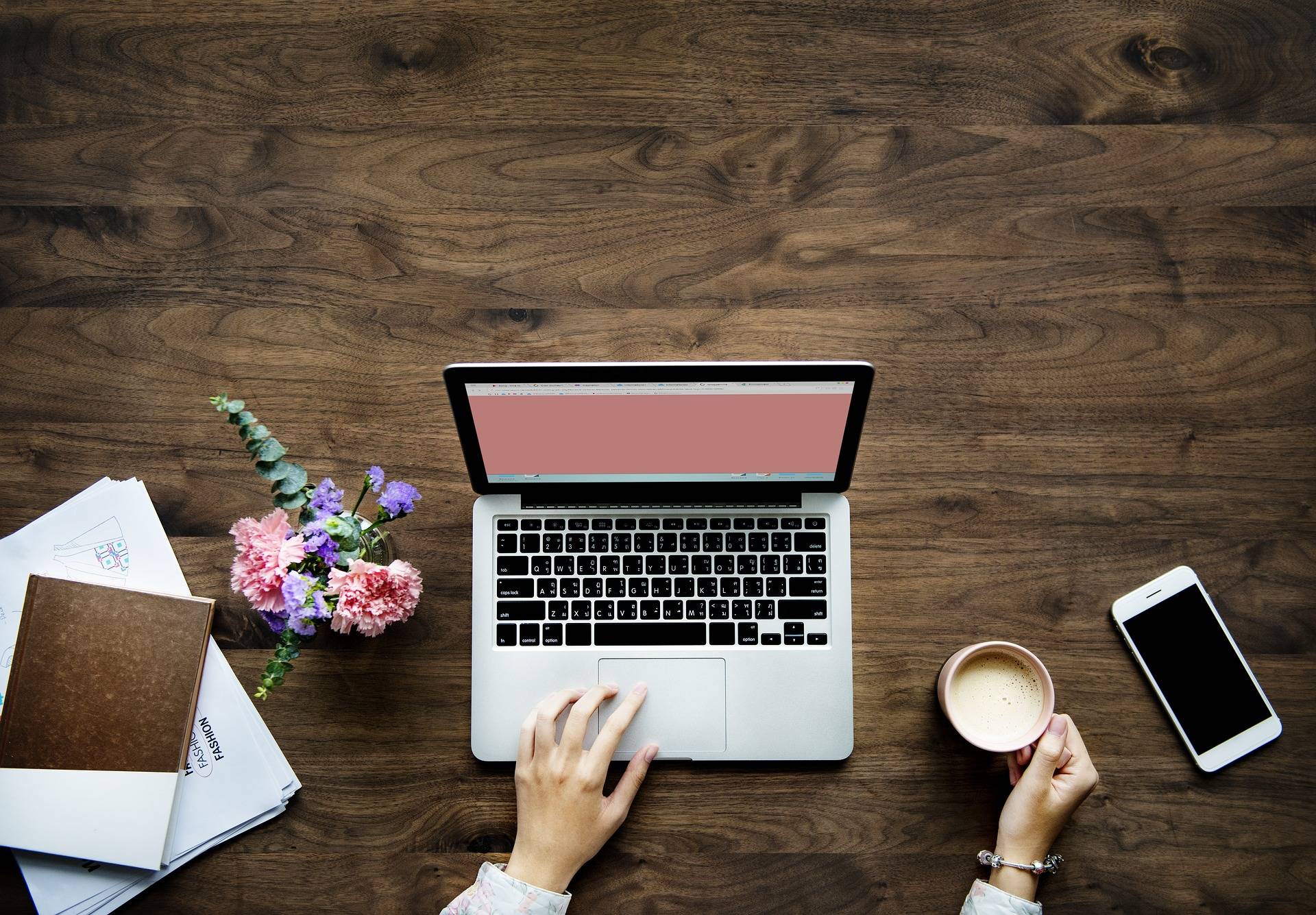 Why blogging can help with grief
Posted by AK Lander | On May 30, 2019 17:44
We asked bloggers how and why writing has helped them during their grief and bereavement journey.
Writing can be cathartic especially during times of stress, hardship and grief. Many people find comfort in jotting down their thoughts and emotions as a way of navigating through what has happened.
We spoke to people who have experienced loss in a variety of ways and asked them why they set up their blogs and how it has helped them on their grief journeys.
Ginny's journey
"I didn't have a grief mentor, so I decided to be that for others."
Ginny documents her grief and travel adventures on Marshmallow Ranch. Her late husband, who she affectionately refers to as Mr Virgo, died in 2013 after a heart attack. The couple were enjoying their retirement and were in the process of choosing a campervan for their travels. Ginny said she was "devastated and lost" after Mr Virgo's death and decided to buy the campervan two weeks after the funeral.
She explained: "I took off for three months by myself in the wilderness and backroads of Colorado to sort through my feelings. What I needed was a grief mentor. Since I didn't have one, I decided to be that for others.
"I had a small following on my business Facebook page. I told my readers that I would speak from my heart and be brutally honest about my grief. And I was. I found an instant audience who supported me and walked along with me.
"It was so helpful to hear other widows had gone through some of the things I was experiencing. It normalised my grief. The travel portion of my writing lent another angle of interest so it wasn't always about tears and pain. It was about learning to cope and live with loss."
Ginny told us that she started off by telling her readers all about her loss and what happened. She would then write as often as she could: "I was suffering from 'grief brain', a very real phenomenon that occurs after suffering such a devastating loss. It was so difficult to read or concentrate for long periods of time.
"Eventually, writing became as necessary as breathing and I write an essay every day. My writing style is conversational. I just pretend I'm writing a letter or sitting down with my best friend for coffee and I pour my heart out. I am very open and honest about grief and how it affected me. For some, this kind of vulnerability is difficult."
Even though Ginny opens up to strangers about her personal life she also keeps some parts private for safety reasons: "I never fully divulged where I lived or where I was when I travelled. I was always a day or two behind because I talked about the place I'd just left so no one reading my blog could find me. I never identify my family members by name in my blog."
Ginny said her faith and writing a blog were the two things which helped her through the most difficult time of her life.
Toni's story
"The readers discover they aren't alone."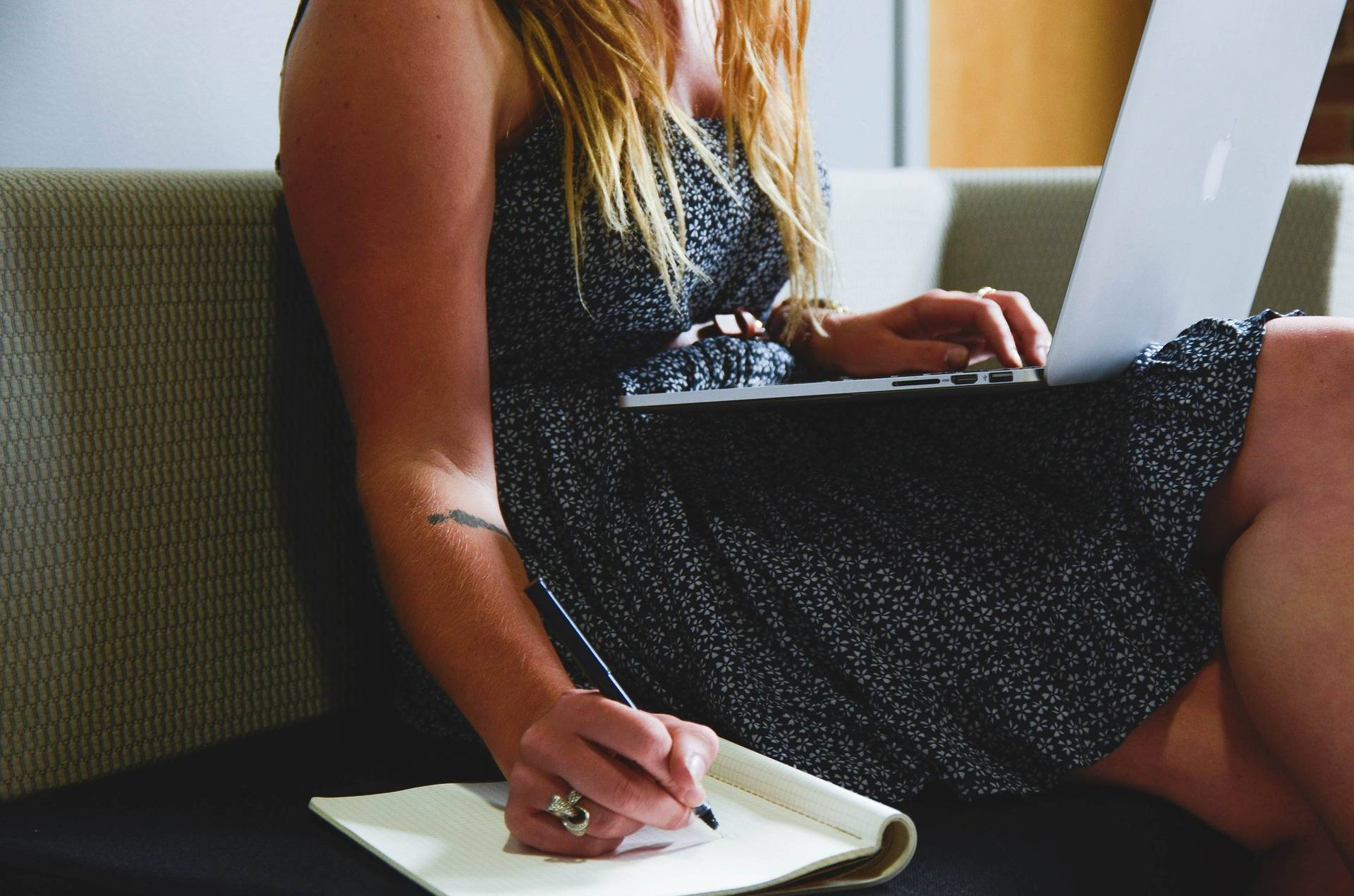 Toni's "cocoon turned into chaos" in July 2006 when her father died suddenly. Three years later her mother died from emphysema after having had a fall. Toni set up her blog Parents' Effects: Navigating Loss a Story at a Time which encouraged her to dig deeper into her grief experience.
Having previously enjoyed jotting down thoughts in a paper journal, Toni found the transition to blogging a helpful one: "Sharing my feelings in public and then having people from all sorts of experiences reply and respond got me outside of my experience to consider other ideas. Sometimes I was affirmed in my thinking and feelings, and sometimes I was given a completely new idea. A private diary doesn't do that."
We also asked Toni what advice she would give others who wanted to set up their own blog: "The first step or obstacle is the question of how much we want to share. It's important to 'know thyself'. The best-read blogs are written by people who are vulnerable, who really tell it like it is. They say what we've been thinking but might have been afraid to say, and that's powerful, that's helpful. The readers discover they aren't alone."
Toni further explained that it is also important to maintain some privacy, not only for the blogger but for those who are mentioned in the articles: "This is the guide I use 'would I stand up in front of a church congregation and say this?' I also ask myself 'can someone hurt me or someone I love if I reveal this information?' I share quite a bit, but I know my boundaries."
Lisa's story
"It brought connections to others in the same predicament, I was suddenly part of a global community of widows like me."
Lisa set up her blog when she was widowed in 2016 after losing her husband to cancer. Her blog is called The Wandering Widow and is a platform for sharing her heartbreak and the lessons she has learnt during her grief journey.
Lisa said she never intended to blog about grief and bereavement, but she needed an outlet to "work through the thoughts and feelings that were too difficult to speak about out loud, including the pain, bewilderment, suicidal thoughts, and loneliness".
She told us: "My friends and family were begging me to let them in and instruct them how to help me. I didn't even know what was needed. They could never understand what I was feeling, and I wouldn't want them to, but reading my blog was a way they could come close. After much encouragement, I finally made it public, which brought me connections to others in the same predicament. I was suddenly part of a global community of widows like me. It was cathartic and hopeful and helpful and exactly what I needed."
Lisa further explained that blogging about such a deep and personal topic brings a level of vulnerability many bloggers don't anticipate: "You wouldn't think a grief and bereavement blog would accumulate its share of trolls, but it can happen. You'll want to decide for yourself why you are blogging. Is it for yourself? For friends and family? For the world at large? If you're not sure, you may want to adjust your settings to private and share it only with those that have the link. It's still the best thing I've ever done, and I'd encourage you to do it."
Jen's story
"Once I hit that publish button, I felt this tremendous sense of empowerment."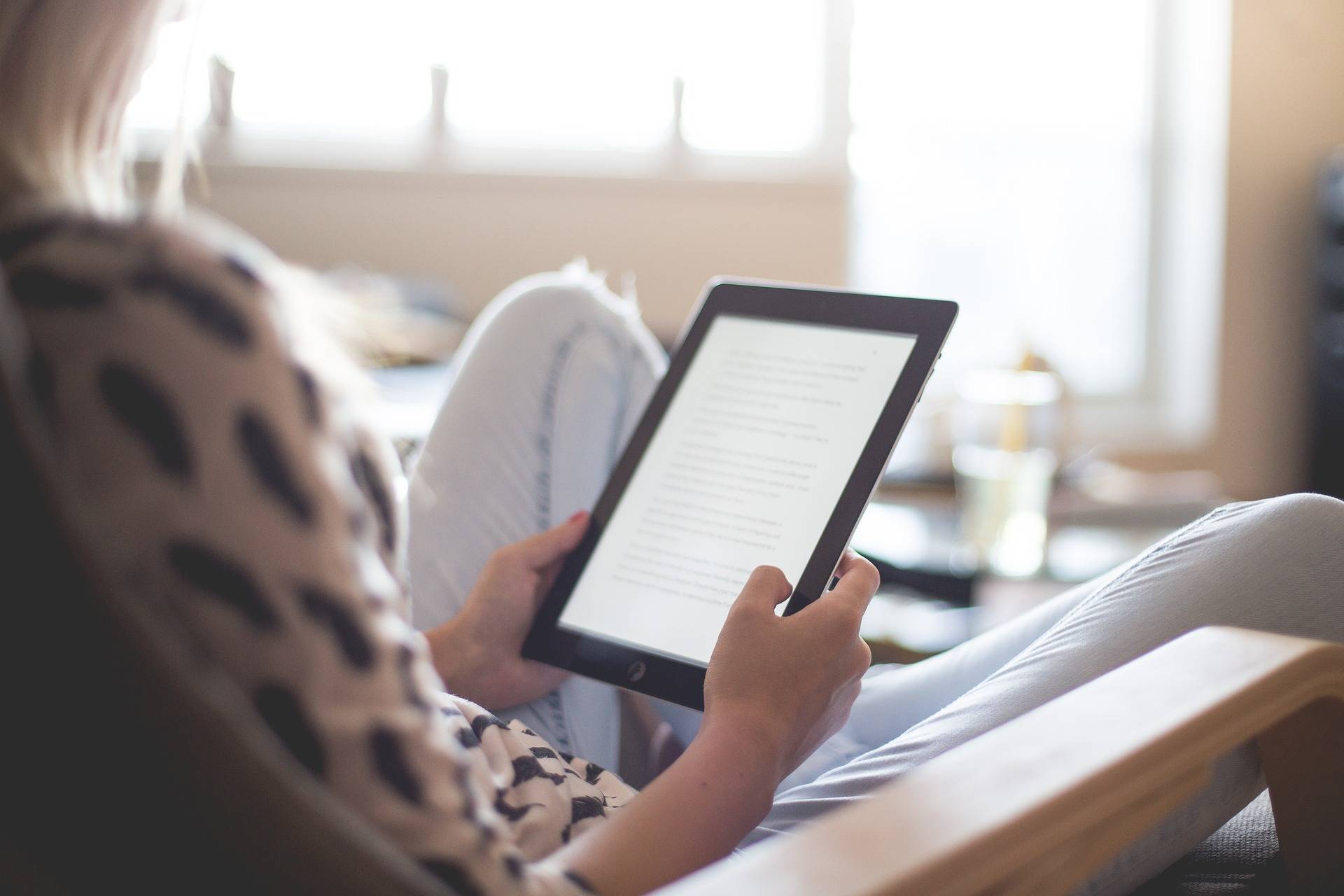 Jen writes about many areas of her personal life on Mostly Single, including dealing with loss. Her mum died in 2014 and she describes herself as being "overwhelmed with grief". She told us: "I was plagued by nightmares that something bad had happened to my mother. The nightmares were supernatural of sort. I knew that they couldn't be real. But they felt real. I was lost. Terrified. I hit a real low point with depression and grief. I was angry for a long time too at having lost my mother at such a young age. I couldn't sleep, my health started suffering, the weight started piling on, I was a mess. I was also in an emotionally abusive relationship. Everything about my life seemed wrong."
Jen created her first e-book When I Get to Heaven and has recently started writing a public blog after having spent many years previously jotting down her thoughts in a journal which she only shared with a few trusted friends. She said: "My friend Bev pushed me into writing. We had a long talk about death and grief during a sushi dinner one night back in 2017. She had lost family and she could see that I was still struggling with the loss of my mother.
"With the fear of offending the family, J.W. Christensen was born. I started writing some short stories, and then one day after a few glasses of wine, I finally wrote the story of my mother's death. As I wrote the story, it was like I was experiencing the loss over again, but once I hit that publish button and put my e-book out there, I felt this tremendous sense of empowerment.
"I felt something else I hadn't felt in a long time, relief, and maybe even a little happiness. I cried for about an hour after it was done. I sent it to a handful of friends and the book was well received. Even if it isn't perfect, the book is very personal to me."
We also asked Jen what advice she could give other fledgling bloggers: "Write your heart out. Write every day, write down everything you're feeling and everything you're experiencing. You don't have to share it with anyone if you aren't comfortable with it. Or you can share it with as many people as you want to, you have every right to use a pen name. It's not uncommon for writers to adopt a pen name.
"Don't ever be ashamed to put your feelings in writing. Keep a journal, keep a blog, record vlogs. Use whatever technology you feel comfortable using, and most importantly, don't let anyone ever tell you "no". Do this for you and you only. When I was doing research about how to start a blog and what to write about, one piece of advice stuck with me "write what you know". It turns out that I know grief well. And so, Mostly Single was born."
Wendy's story
"Think of your writing as creating a memorial."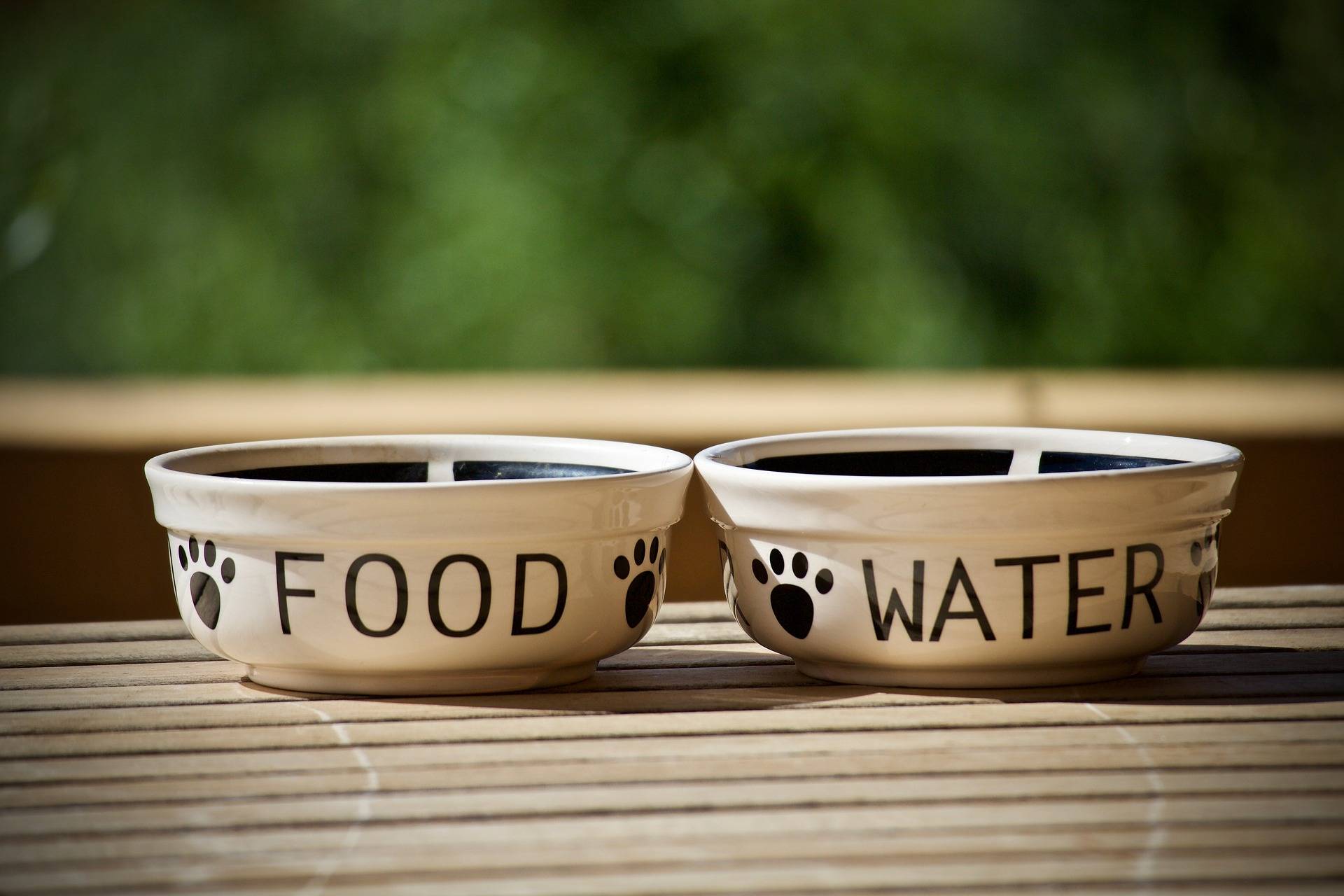 Wendy is a certified pet loss grief coach who has experienced the heartbreak the loss of a beloved pet brings. In 2014 her dog Marley died after a battle with cancer and on her website, Wendy describes the moment Marley took her final breath: "Our eyes connected as did our hearts. Marley asked me to allow her to move on. We both knew it was time. I finally understood her lessons of unconditional love, and I was ready to face the world without her."
Wendy told us that writing is an important tool for navigating through chaotic emotions of bereavement and grief: "As a pet loss grief coach many of my clients when they begin their journey are holding in their feelings. This brings anxiety, anger, guilt and many other forms of normal grief.
"For me professionally, I deal with grief every day. Writing blog articles, books, and poetry helps me process my feelings as a professional. The added benefit is that writing gives me a channel to focus my grief and offer help to others. This is an important outlet because compassion fatigue and burnout are prevalent in my profession.
"For me personally, when dealing with the grief of my own animals, writing down my feelings helps me share the love and passion I have for my animals with others. This is healing for me. It's important to not feel alone during this time."
Wendy's advice for anyone who is hesitant on setting up a blog is to think of writing as creating a memorial which can be cherished forever.
Jamie's story
"While the pain of losing a loved one never goes away, you will learn how to cope over time and writing may just help."
Jamie's dad was treated for pneumonia in September 2009 and sadly passed away from cancer a few months later. Jamie's dad spent his final days at the Sue Ryder Leckhampton Court Hospice where he was surrounded by his family and received palliative care.
Jamie has documented her grief journey as well as praising the hard work and dedication of the staff at the hospice on her blog Thrifty Mumma Thrifty Bubba. She told us: "Writing about grief and bereavement has been a cathartic process for me. Whilst remembering and reliving painful moments was often tough, I found it also allowed me to work positively through my grief and helped me to see and appreciate the happy, loving times we shared during our darkest days. Sharing our story with others allowed me to feel hope that our experience may just help someone else in a similar situation to feel less alone."
After you have written your first word blogging about grief gets easier, says Jamie: "Much like dealing with grief itself, take it a day at a time and try not to have too many expectations of how you will feel and, equally, what you will write.
"Try to be kind to yourself. Make sure you look after yourself; eat, drink, shower and keep up a routine of normality. Remember, there is no set time or pattern to deal with grief and how you're feeling. If one day you're feeling particularly bad then let it be and know that tomorrow you will feel better. While the pain of losing a loved one never goes away, you will learn how to cope over time and writing may just help."
Hilarie's story
"It's a space where it's okay to not be okay."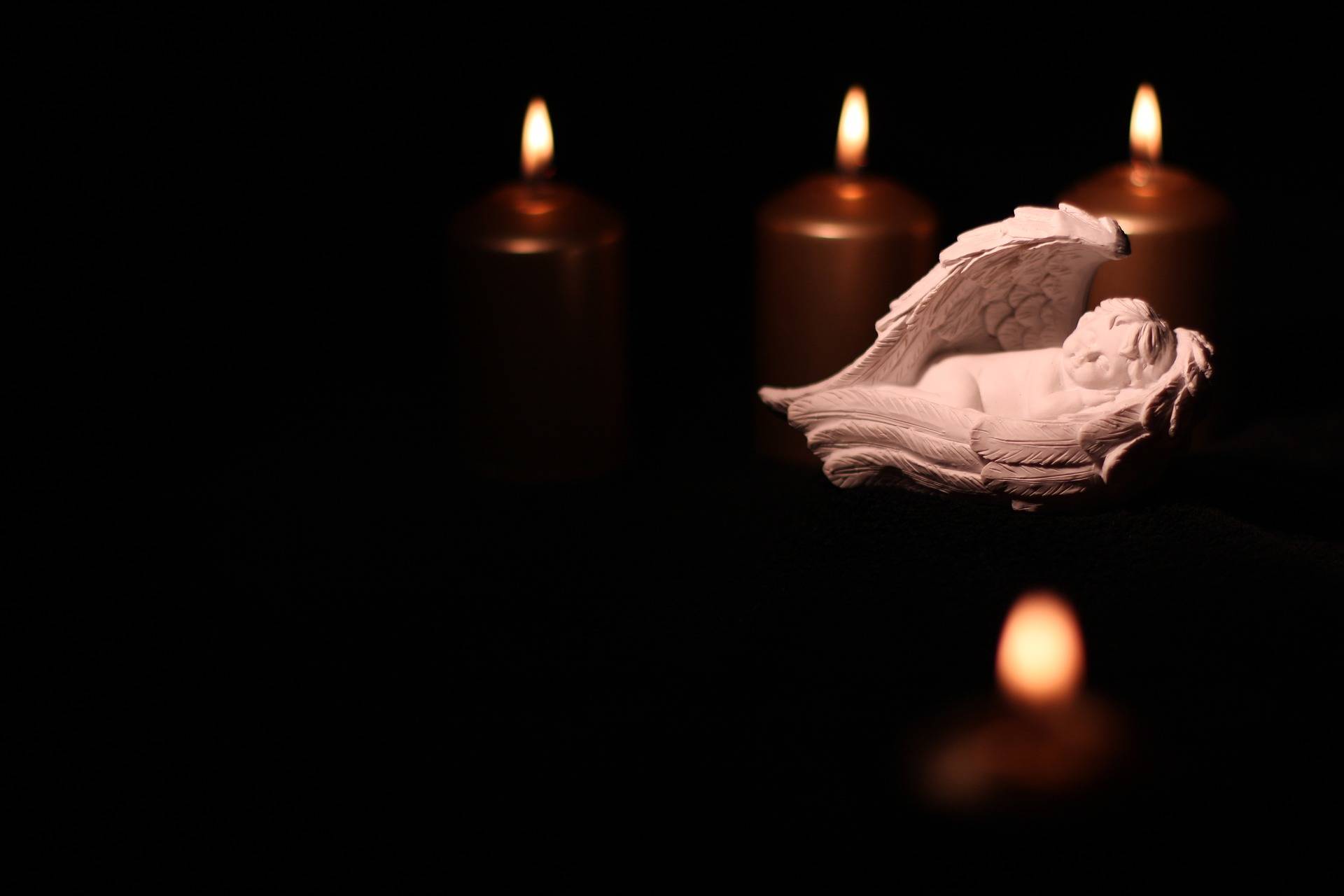 Hilarie Houghton gave birth to her daughter Hollis Olivia on May 15th, 2017. Shortly after being born, Hollis Olivia was diagnosed with a rare and fatal genetic disorder called Non-Ketotic Hyperglycinemia (NHK). Sadly, at six-days-old, Olivia Hollis passed away.
Hilarie told us how blogging helped during her grief: "When we lost our daughter, I was surprised at how grief impacted us, in ways I had never known or understood. I knew others must feel the same. By shedding a light on the mysteries of grief, I felt like I could bring value to others which, in turn, added value to my daughter's short life.
"It took about seven months for me to get the courage to actually start the video blog. And every week, it still makes me feel vulnerable. But it's also really liberating. It's a space where it's okay to not be okay."
We also asked Hilarie what words of advice she could share to give others the encouragement to set up their own blog: "I recommend that you start the blogging process privately, so you can build a backlog of stories or videos to share when you launch the blog. It also allows you to gauge how transparent you'd like to be about your own life. You can spend time identifying your overall goal, getting your routine down, and understanding what pace you can maintain."
Blogging has become a platform for people to find their voices as well as processing and expressing their grief. Blogging could be a great way to not only help you navigate your own thoughts, but it could also be a way to meet other people who have experienced similar pain.
We understand that loss and bereavement is one of the most difficult things someone can go through. Feel free to browse our memorial gravestones or please give us a call on 0800 377 7057, we would be more than happy to help you.