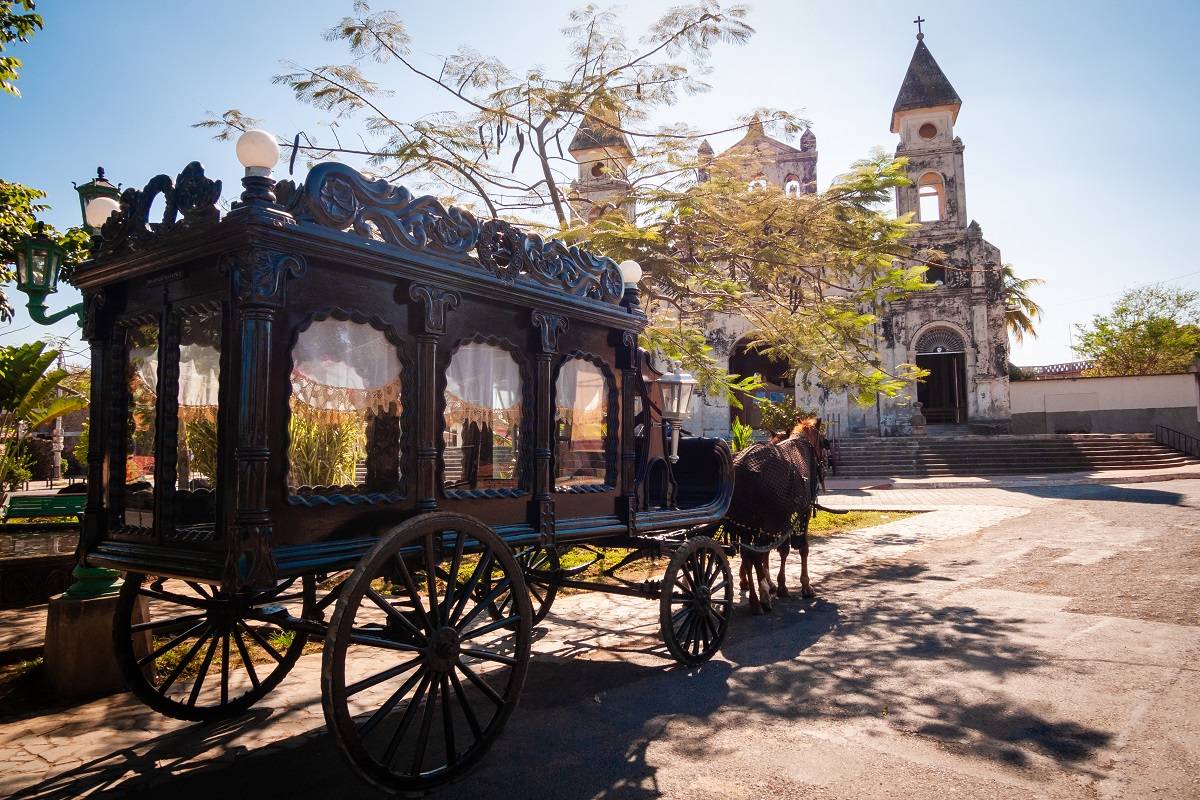 Alternative funeral transport
Posted by AK Lander | On October 8, 2020 00:00
When arranging a funeral, what can you choose instead of a traditional hearse? Discover some of the alternatives available to a black funeral car.
The traditional black hearse is an icon in its own right. However, for some, alternative funeral transport options are becoming more desirable as up to 20% of people look for alternatives. Some may be looking for something even more traditional, some might want something more modern, or just something unique that speaks to the deceased's personality. When it comes to funeral transport, there is no 'one size fits all' policy, just like for the funeral itself, where
buying headstones
and making memorial arrangements can allow for a personal touch. In this guide, we highlight just some of the many lovely alternative hearses available.
Horse and carriage funeral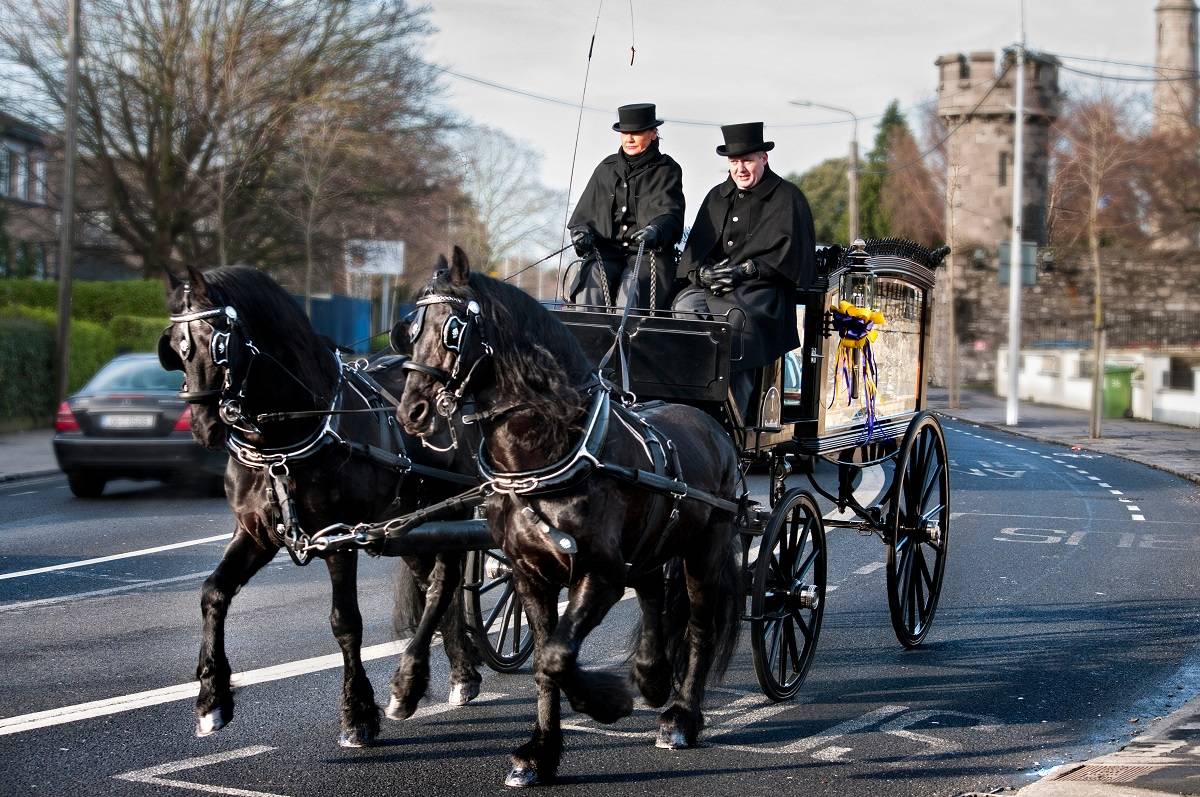 When looking for alternative funeral transport, something many go for is an even more traditional and retro option with a strong rise of Victorian-style horse-carriages being requested. These-horse-drawn hearse alternatives allow a much statelier and serene pace for the funeral procession which people can find preferable for mourning and reflection. Not only are black horse and carriage funeral hearses innately classy affairs but a pair of horses drawing an authentic carriage is a beautiful sight so it's not surprising that many see this as the way they want to be sent off.
Horse Drawn Occasions
is a company that facilitates such occasions, stating: "We offer a range of elegant and traditional horse-drawn funeral carriages available in classic black or white design as well a pink hearse of the same style for a lighter approach to the final journey. We pride ourselves on providing a thoughtful and caring funeral service, from the initial planning through to the final journey."
Motorcycle funeral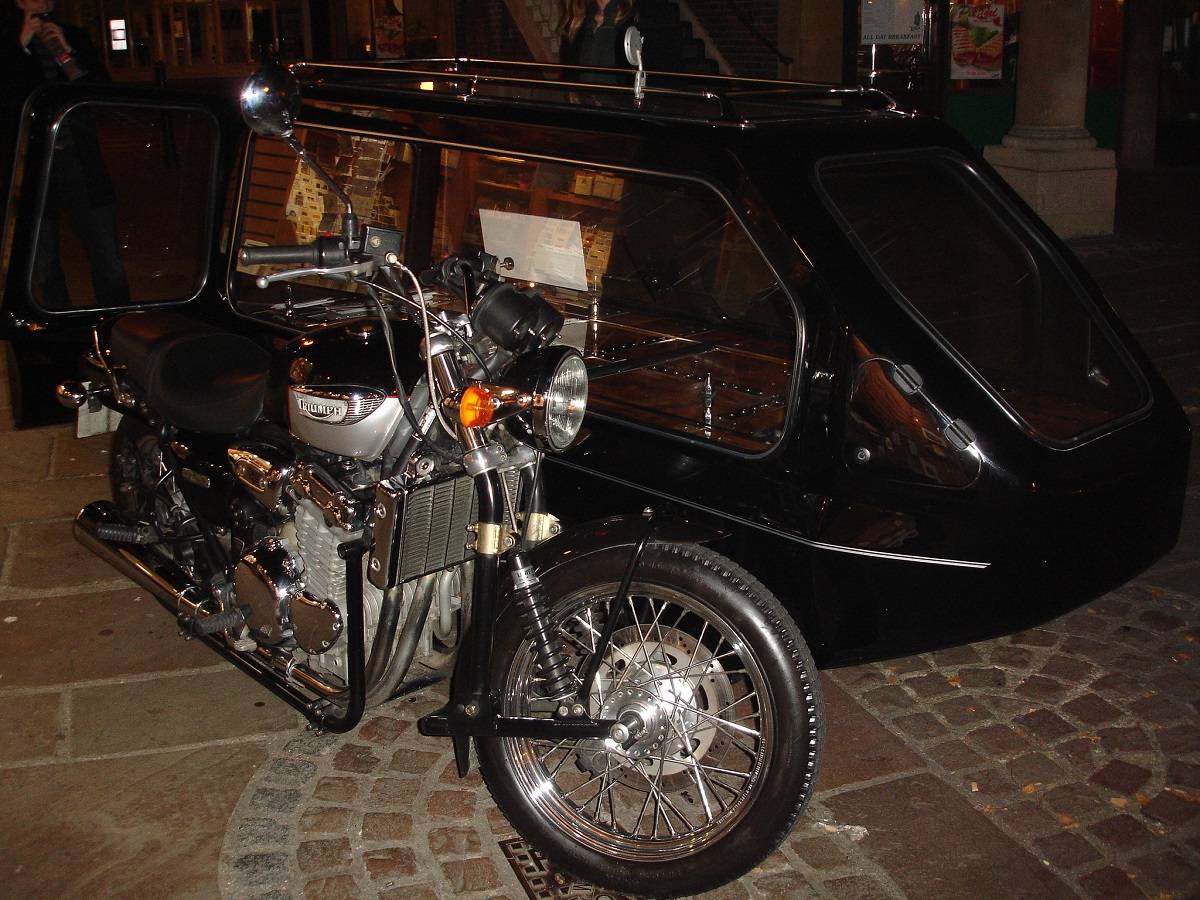 Some people are selecting less conventional routes for their final journey. There has been an increase in people choosing a more personal approach, wanting their transport to reflect their hobbies. If the deceased is a motorbike enthusiast, opting for a motorcycle hearse can be a wonderful option that will instantly remind mourners of the person's personality. Not everyone will want a gentle procession from the funeral home to the place of burial in a funeral car, some may want one final ride on two wheels instead.
This can be achieved with the likes of
Motorcycle Funerals Ltd
, a company which specialises in this unique form of funeral transportation. Speaking of why he started the company, Rev. Paul Sinclair said: "No one places an Everton fan in a Liverpool strip when they die so why should a motorcycle enthusiast be last seen in an automobile?"
Classic car funeral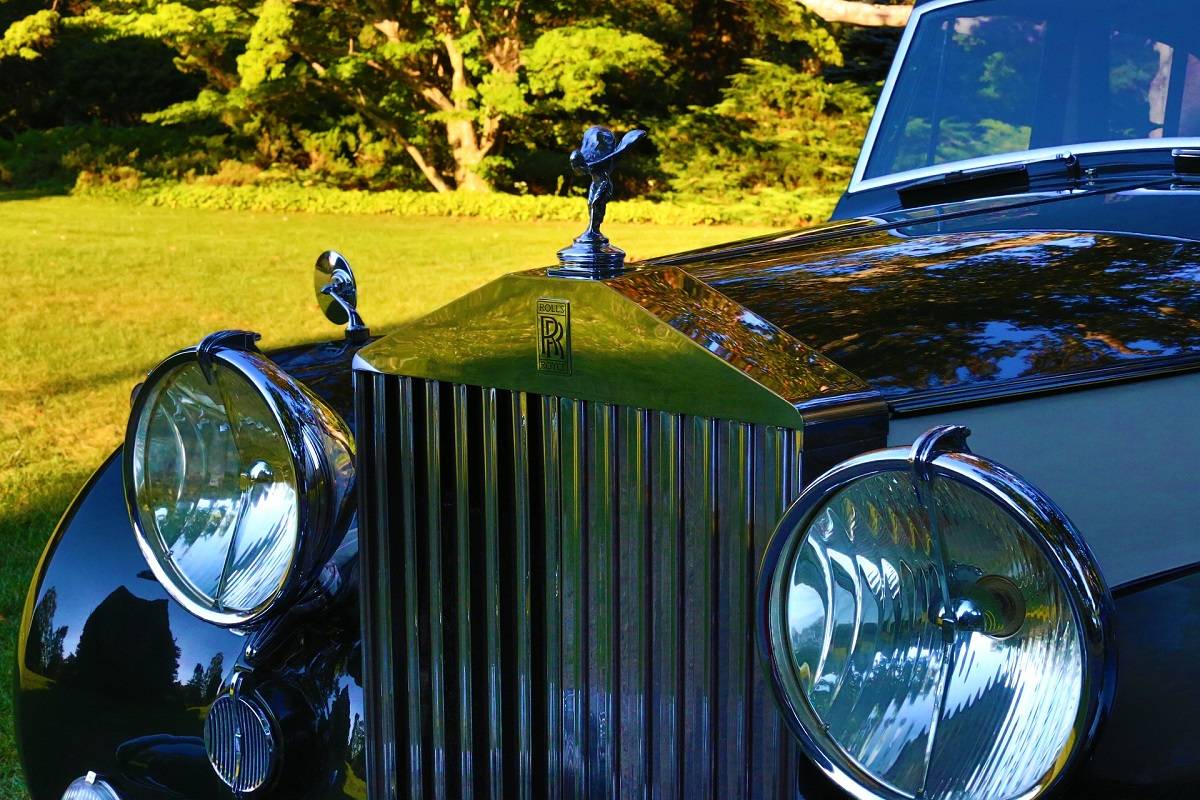 Just like someone might be a motorcycle lover, what about if the deceased is a fan of classic cars? Perhaps it's the deceased's greatest hobby, something they have been interested in virtually all their life: restoring beautiful old cars and going to conventions and shows. If this is the case, why not opt for a classic car funeral hearse as the perfect send-off. This is yet another way to bring a person's personality into the funeral arrangements and with the beauty of some of these lovely old vehicles, it can also be an elegant occasion.
Funeral directors around the country sometimes offer such services, such as the team at Richmond's
White Rose Modern Funerals
. They have a number of funeral transport options available, including a stunning Rolls Royce hearse. Describing the breadth of the other choices available, White Rose Modern Funerals says: "You can also choose from a full range of hearse options, including classic hearses, alternative funeral vehicles and eye-catching horse-drawn carriages."
Vintage lorry funeral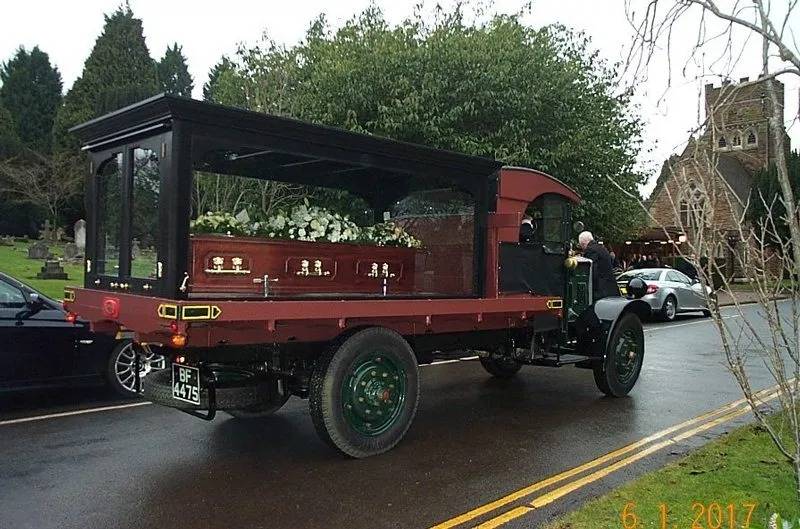 Sometimes a traditional funeral hearse doesn't allow for the creativity that family and friends would like to show for their loved one's funeral procession. This is why people are opting for larger vehicles such as a vintage lorry funeral hearse. The space at the back of the lorry allows for plenty of room to decorate with flowers, photos, and any other items that might be of special significance to the deceased. For big families or those who are important figures to the community, arranging a lorry funeral hearse will allow for many people to get involved in the funeral procession or pay their respects as the coffin clearly passes by.
Vintage Funeral Hearse
is a family company that can provide a beautiful, old lorry which has been in the family since 1929: "There are no rules when it comes to planning a funeral and here at Vintage Funeral Hearse our aim is to provide your loved one with the personalised final journey that they deserve. Our vintage Guy Funeral Hearse has been in our family for five generations."
VW funeral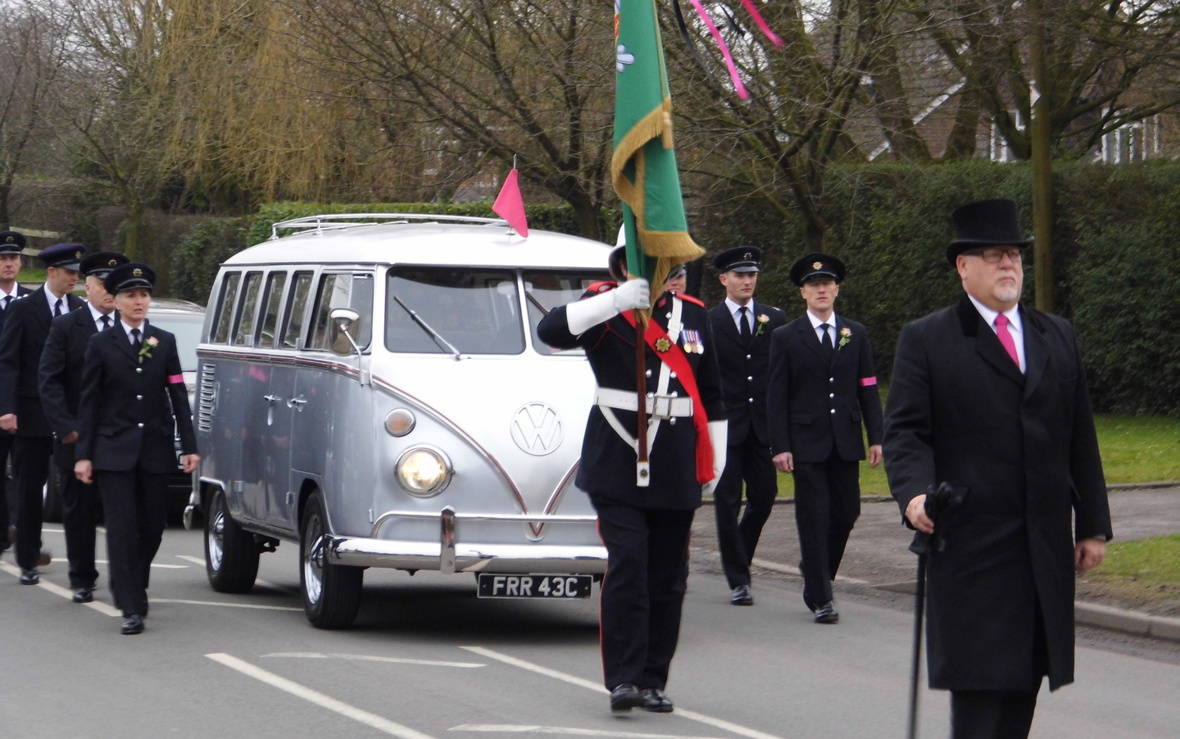 In a similar vein, something that is proving quite popular for those who would like to allow for a bit more creativity is Volkswagen funeral hearses. The gorgeous classic VW vans are a sight to behold at any time but when it comes to a funeral, they are even more precious. Mourners will often choose to completely deck out the interior of the van with tributes, mementoes, and tokens of their affection, creating a truly unique and personalised environment for the deceased's body to be carried in procession. If the person in question was a VW owner or had a certain affinity for this classic vehicle, this option makes even more sense.
The team at
Volkswagen Funerals
has a sublime selection of campervans available for rental, with models from 1965, 67, and 72: "Our fleet is often called in to provide a more fitting tribute for when the sad death of a young person has occurred. The friendly look of the VW and light paintwork can help to brighten a very sad difficult day and mark a memorable occasion."
What are some alternative funeral transport options?
• Horse and carriage funeral
• Motorcycle funeral
• Classic car funeral
• Vintage lorry funeral
• VW funeral
As you can see, there are some truly unique and beautiful alternative funeral transport options to the traditional hearse available. No matter the type of funeral, who it is for, or what the tastes or background might be of the person who has died, there is a hearse or mode of transport right for them.
For more tips, guides, and advice, make sure to visit our
news page
.