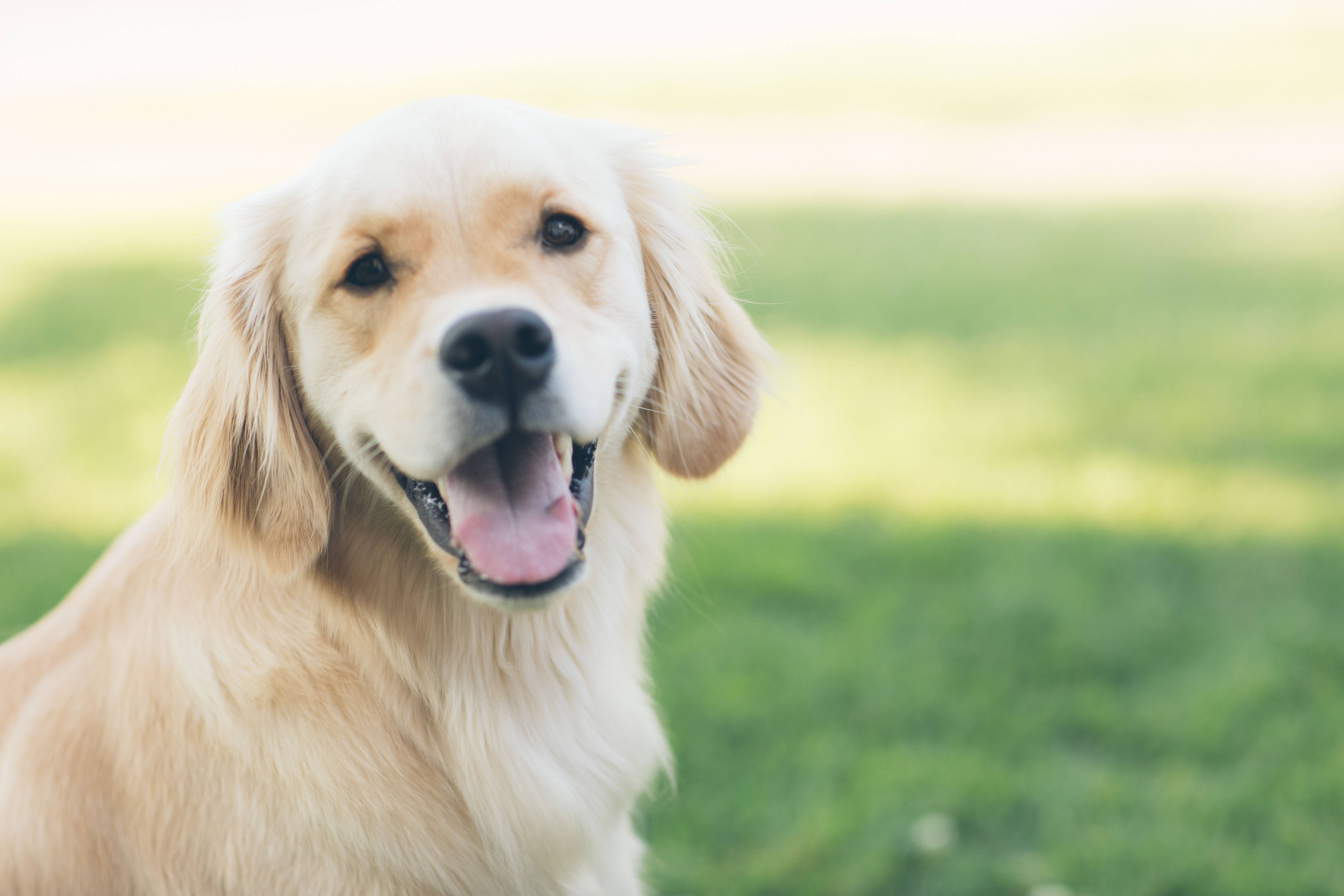 Meaningful dog memorial ideas to remember your pet
Posted by AK Lander | On March 30, 2020 14:41
From planting a tree in your garden to having a clay pawprint created, check out these meaningful dog memorial ideas to remember your beloved pet.
Losing a loved one is one of the hardest things we can go through, and the same can be said for losing a dog. Our dogs are members of the family - we have shared many memories with them, taken countless pictures of them and hugged them when times got tough. Our neighbours know them by name, and they never fail to put a smile on our faces. So, when we lose our furry friend, it feels only right that we should honour them in a way that encapsulates how much they meant to us.
From planting a tree in your garden to having a clay pawprint created, check out these meaningful dog memorial ideas to pay tribute to your beloved dog.
Meaningful dog memorial ideas
Have a 3D photo cube created
When we lose someone, one of the ways we remember them is by looking at photographs. But rather than just having framed photographs of your dog around your home, a unique and special way to remember them is to get a 3D photo cube created using your favourite picture of your pet. A small yet elegant way to honour them.
"My friend had a picture of her dog's face put into a 3D photo cube which I thought was beautiful," says blogger Samantha from JUSTBU. An elegant way to honour your dog, 3D photo cubes are perfect for capturing your dog's true likeness and will last longer than a printed photograph, which can become sun-bleached and damaged over time.
Commission a portrait
If you're looking for something a little more special than a photograph, a popular way to honour your dog is to commission a portrait of them. Many artists offer a variety of styles, including pencil and shading, water-colour painting and even oil painting. If you're looking for something a little different, you could even look into commissioning someone to embroider a portrait.
Plant a tree in your garden
A wonderful way to remember your furry friend is to plant a tree for them in your garden. That way, their memory is never far away, and you have somewhere beautiful to go to remember them. You could even have a memorial headstone or plaque made to make the space even more special.
Miss LJ Beauty blogger Laura told us how her family did this after losing their dearly loved dog: "We planted an apple tree for our family dog as this was her favourite fruit. We also buried her under it, and it makes us smile thinking how much she would have loved it."
Re-purpose their things around your home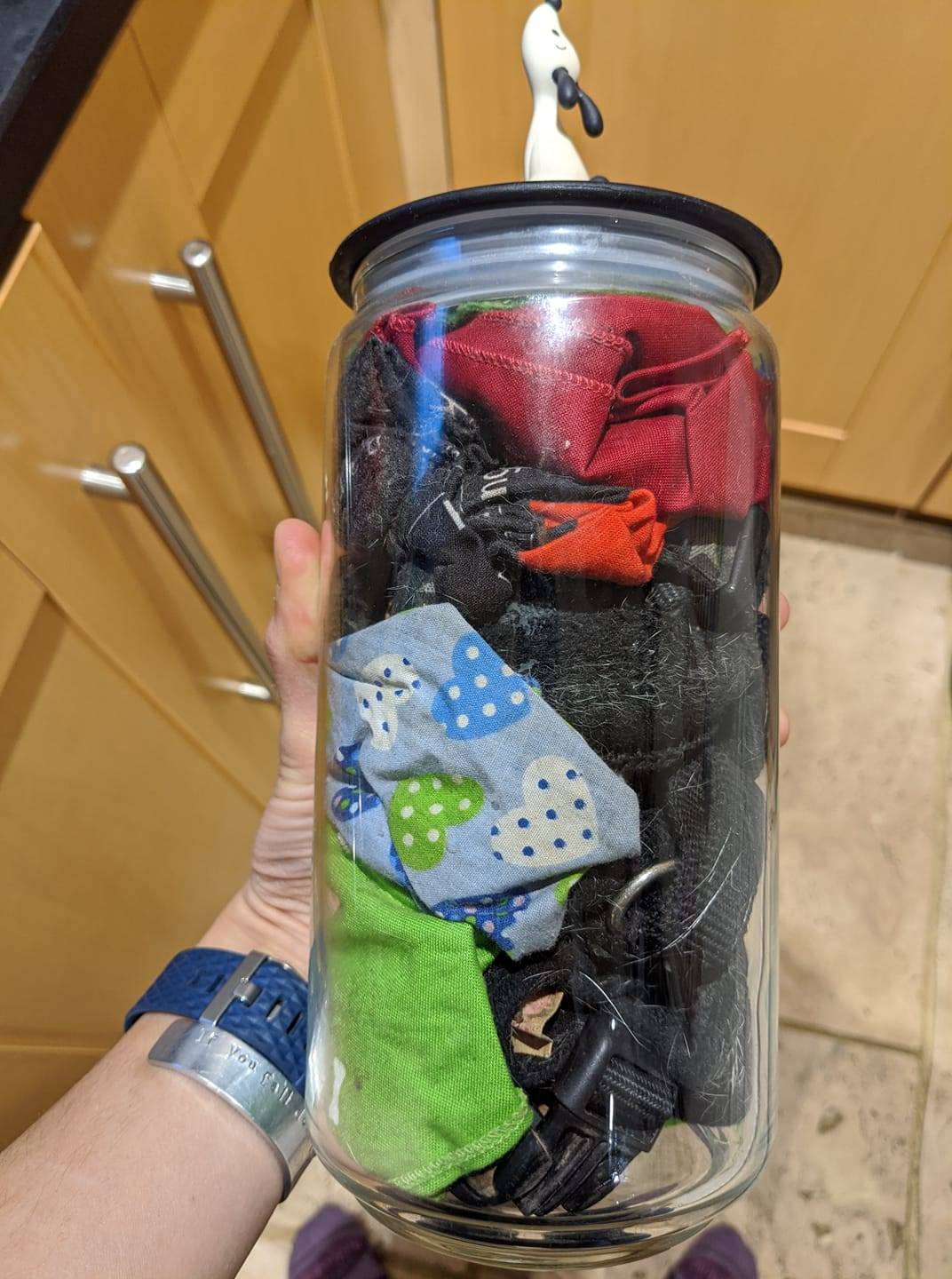 Image credit: Leyla, This Day I Love
It can be hard to look at our dog's things after they're no longer around, however, if you're not sure you can part with their bowl and other items, a lovely memorial idea is to re-purpose them around your home.
This Day I Love blogger Leyla told us how she did this with her dog's things after his passing: "My dog's water bowl is in the garden and is used as a birdbath. His treat jar is filled with his harness, collars and bandanas."
Make a collar candle
Wrapping your beloved dog's collar around a candle creates a simple yet effective memorial, perfect for lighting on their birthday, during the festive season or on those days you really miss them. You could either pick up an inexpensive candle yourself, have one personalised or even make your own.
Have their ashes made into jewellery
If you're planning to have your dog cremated, a touching tribute is to have their ashes made into jewellery (usually a necklace or ring) or have the ashes sealed inside a pendant. That way, you can carry them with you.
Make a bracelet or necklace using their fur
An alternative to jewellery using your dog's ashes, instead, you could create a bespoke piece of jewellery using your dog's fur. Inspired by a popular cat memorial idea, if your dog is long-haired, you can collect the fur to make felted beads which can be made into bracelets, necklaces, keyrings or even a brooch.
Have a clay pawprint created
If you have just lost your pet, or they are still here but might not be for much longer, having an imprint taken of their pawprint is a great way to honour their memory. It's worth checking with your vet's office to see if this is a service they may offer before your dog is laid to rest.
"We had a clay paw imprint done for our dog, Molly," says blogger Rachel Downing. "It's in the garden of my childhood home. It also has her name and the date we got her on."
An alternative to a clay pawprint, you can also have an ink print created on paper which can then be framed and displayed in your home. If you have a favourite picture of them, you could also display them alongside each other in a double frame.
Create a memorial plate, bowl or mug
If you're a dab hand at crafts, why not paint a touching tribute to your dog on a plate, bowl or mug? Perfect if you have young children and want to get them involved with creating a memorial. Or if you'd prefer a more professional touch, many companies can print pictures on various crockery for you.
Losing a loved one is never easy, even our beloved dogs. For all you may need during this difficult time, we're here to help. Whether you want to browse our popular UK headstones or you're in need of some advice, our team will be more than happy to help.
Dog memorial ideas
Have a 3D photo cube created
Commission a portrait
Plant a tree
Make a collar candle
Have their ashes made into jewellery
Make a bracelet or necklace using their fur
Re-purpose their things around your home
Have a clay pawprint created
Create a memorial plate, bowl or mug