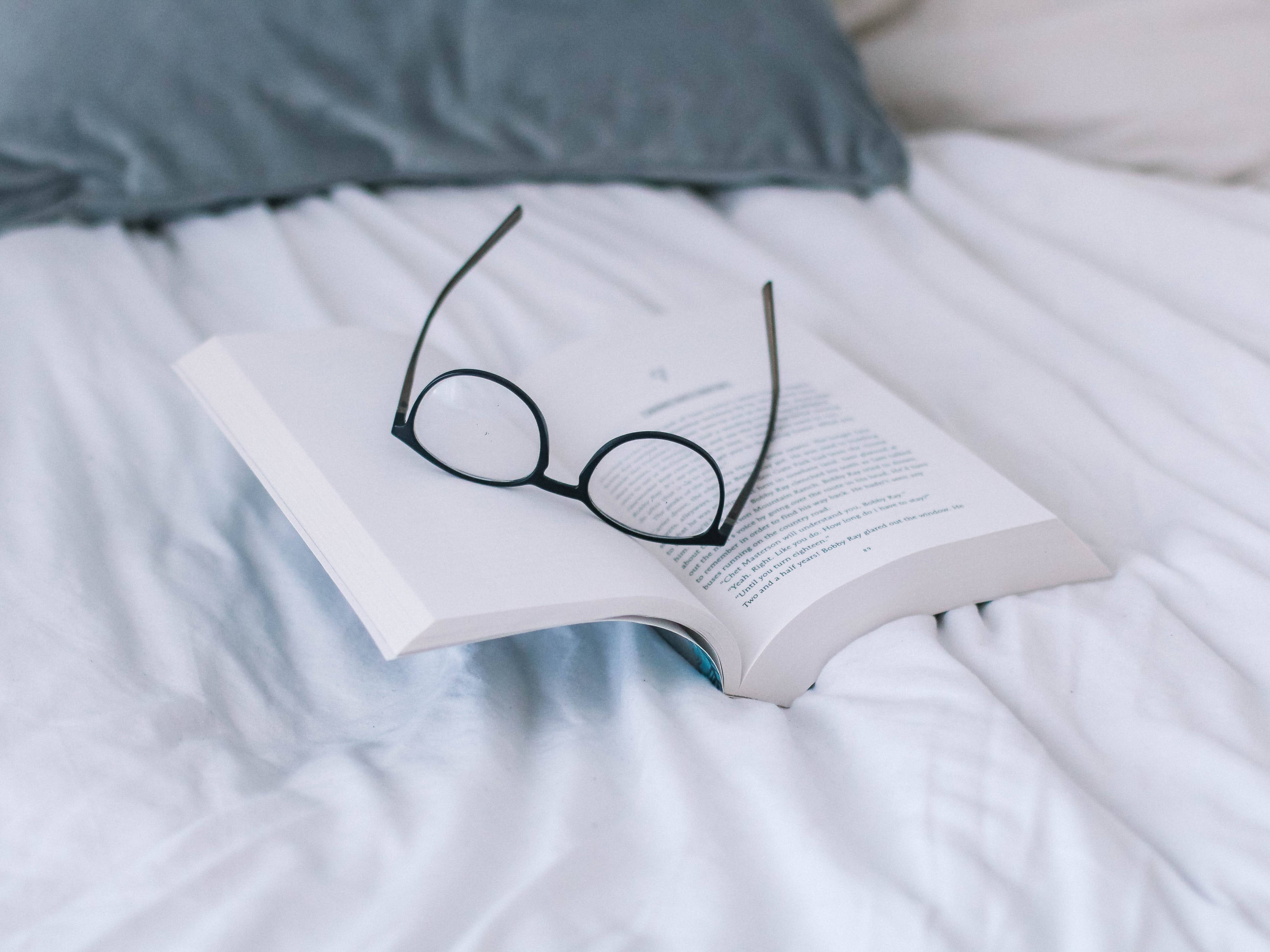 Grief books to help you cope with loss
Posted by AK Lander | On November 11, 2020 00:00
If you are dealing with grief or coping with a loss, we explore the books that may be able to help you find your way through this challenging time.
Dealing with grief is an immensely personal thing and for every person and every loss, it takes a different form. One of the myriad ways in which people find comfort during this time is through reading and books. And, as well as our favourite novels or non-fiction page-turners, there is also a great range of books that cover the topic of grief which can help.
In this article, we explore some of the grief books the can help you cope with a loss.
READ MORE: Children's books about death

A Grief Workbook for Sceptics by Carol Fiore
It often feels as though death, and in turn grief, is intrinsically linked to religion. However, for those who are non-religious, it can be hard to find useful grief resources that don't discuss religion. This is where A Grief Workbook for Sceptics: Surviving Loss without Religion by Carol Fiore comes in. Atheist Carol Fiore watched her test pilot husband die 36 days after a fatal plane crash. Join her on a 109-page guided tour through 22 tasks that helped her heal.
Carol explains to us: "A Grief Workbook for Sceptics is meant to be written in, marked up, dog-eared, and carried in your bag. That's why it isn't available in electronic form. I am not a medical professional, but I have lived through it - without God, and I try to be open and honest about my personal journey. If I could claw my way back from complicated grief without God, you can too."
As well as offering some sage advice in her book, Carol also responds to every email sent to her in a bid to help those who are struggling and are looking for someone to reach out to.

Your Grief, Your Way by Shelby Forsythia
For those whose grief they find overwhelming, breaking it down and acknowledging it in small ways can be a great help. Your Grief, Your Way by Shelby Forsythia offers the reader the chance to do just that, with a short, daily paragraph to cover 366 days of grief. The book is compassionate, comforting and most importantly it's not too overwhelming.
Speaking on the book, Shelby told us: "After my mom died in 2013, reading books by others who had also lost, reminded me that I was not alone. It broke the illusion that there was no way out and helped me recognise that there is more than one way to return to life again after everything falls apart. Sometimes an author would phrase a concept just so and reading words I didn't even know I needed to hear gave me such relief at a time when I felt no one understood.
"My new book Your Grief, Your Way is a tremendous one for grief, because it breaks the task of living life after loss into little pieces every day. It takes just a few minutes to read each entry. With just one comforting, practical paragraph a day for a full 366 days, it's an easy way to engage and disengage with your grief without feeling the pressure of completing a long how-to book or a memoir. It's a non-religious devotional to boot, so it's a safe bet for anyone grieving, regardless of faith tradition."

It's OK That You're Not OK by Megan Devine
Megan Devine is a professional therapist whose world was turned upside-down after witnessing her husband drown in 2009. Megan then felt as if all of her knowledge couldn't help, and the books she turned to gave well-intentioned advice that didn't sit right with her. In It's OK That You're Not OK, she doesn't look to dispel grief completely but honour it and recognise it as the mysterious feeling it often is.
We spoke to Megan, who explained the ways in which reading about grief can help process it: "Seeing your experience mirrored back to you - whether in fiction or nonfiction - provides a special kind of relief. The right book meets you where you are, offering support, guidance, validation, and recognition. Seeing your own story reflected in another's lets you know you're not alone. Grief impacts attention span and comprehension, so reading in grief can be challenging. Audiobooks and short, more simple books can be a comfort."
Megan also told us about her book: "It's OK That You're Not OK tells the truth about loss with no platitudes and no sugar coating. It's one of the few books that speaks to the early days of grief when everything has gone sideways and no one else understands. It offers validation and acknowledgement, practical tools for managing some of the strange things that happen inside grief, and offers tools for friends and family who truly want to be of help, but don't know how."

The Year of Magical Thinking by Joan Didion
Joan Didion is one of America's prominent authors and this book, The Year of Magical Thinking, demonstrates her immense literary talent. Taking a deep dive into Didion's mental state in the follow-up to the loss of her husband whilst also dealing with her daughter suffering from serious medical issues. It's an emotional and sometimes harrowing read, but also one that is completely relatable for anyone dealing with grief after a sudden and saddening loss.

A Grief Observed by C.S. Lewis
When thinking of C.S. Lewis, it's only natural that the Chronicles of Narnia series come to mind, however, he does also offer his personal view on grief and loss in his book, A Grief Observed. Writing about the loss of his beloved wife, Lewis displays himself going through grief in a sincere and relatable way that, even though published in 1961, is still very relevant today.

Dying to Know by Andrew Anastasios
Different to the other books on this list, Dying to Know: Bringing Death to Life is a thought-provoking piece that includes questions, quotes and ideas around the topic of death. A lot lighter than other grief books, it's good for starting a conversation with others in the wake of a big loss when the conversation is struggling, or good for investigating your own thoughts on death.

Maybe You Should Talk to Someone by Lori Gottlieb
Lori Gottlieb tackles Maybe You Should Talk to Someone: A Therapist, Her Therapist, and Our Lives Revealed from both angels in her writing. She writes as both the professional therapist she is but also as the patient of another therapist, something she also is. A witty, something humorous and thought-provoking read, Gottlieb gets deeply personal in this book and allows you to see her mind and thought process under a microscope.

On Grief and Grieving by Elisabeth Kübler-Ross
On Grief and Grieving: Finding the Meaning of Grief Through the Five Stages of Loss is a classic when it comes to grief books. In fact, although you have likely heard of the five stages of grief, you may not know that it is in this book that they originated. Because of this, it can be a great read for those processing their first grief to deeper understand the five stages and their meanings.

Didn't See That Coming by Rachel Hollis
Didn't See That Coming: Putting Life Back Together When Your World Falls Apart is a 2020 grief book which shot straight onto the New York Times Best Seller list this year after its release. Hollis uses this book to work through her life being rearranged by grief and also reflect on the large obstacles that she has experienced throughout her life. She offers a powerful voice and one that woman especially will resonate with.

When the Bough Breaks by Judith R. Bernstein, PhD
Sometimes, it might be a specific type of grief that you are struggling to deal with. One such type is when a parent loses a child. For those in that situation, When the Bough Breaks: Forever after the Death of a Son or Daughter, can offer a more specific insight. Featuring over 50 interviews with parents who have lost a child in their lives, for those who are seeking out those who have experienced similar losses this book can help.
Grief books to help you cope with loss:
A Grief Workbook for Sceptics by Carol Fiore
Your Grief, Your Way by Shelby Forsythia
It's OK That You're Not OK by Megan Devine
The Year of Magical Thinking by Joan Didion
A Grief Observed by C.S. Lewis
Dying to Know by Andrew Anastasios
Maybe You Should Talk to Someone by Lori Gottlieb
On Grief and Grieving by Elisabeth Kubler Ross and David Kessler
Didn't See That Coming by Rachel Hollis
When the Bough Breaks by Judith R. Bernstein, PhD
At AK Lander, we understand that dealing with a loss can be a very hard process and we are here to help. If you are looking for granite headstones or a cremation memorial our team are ready to help you find what you need.
READ MORE: 6 grief podcasts to help you cope with loss
For more guides, tips, and advice, make sure to visit our news page.