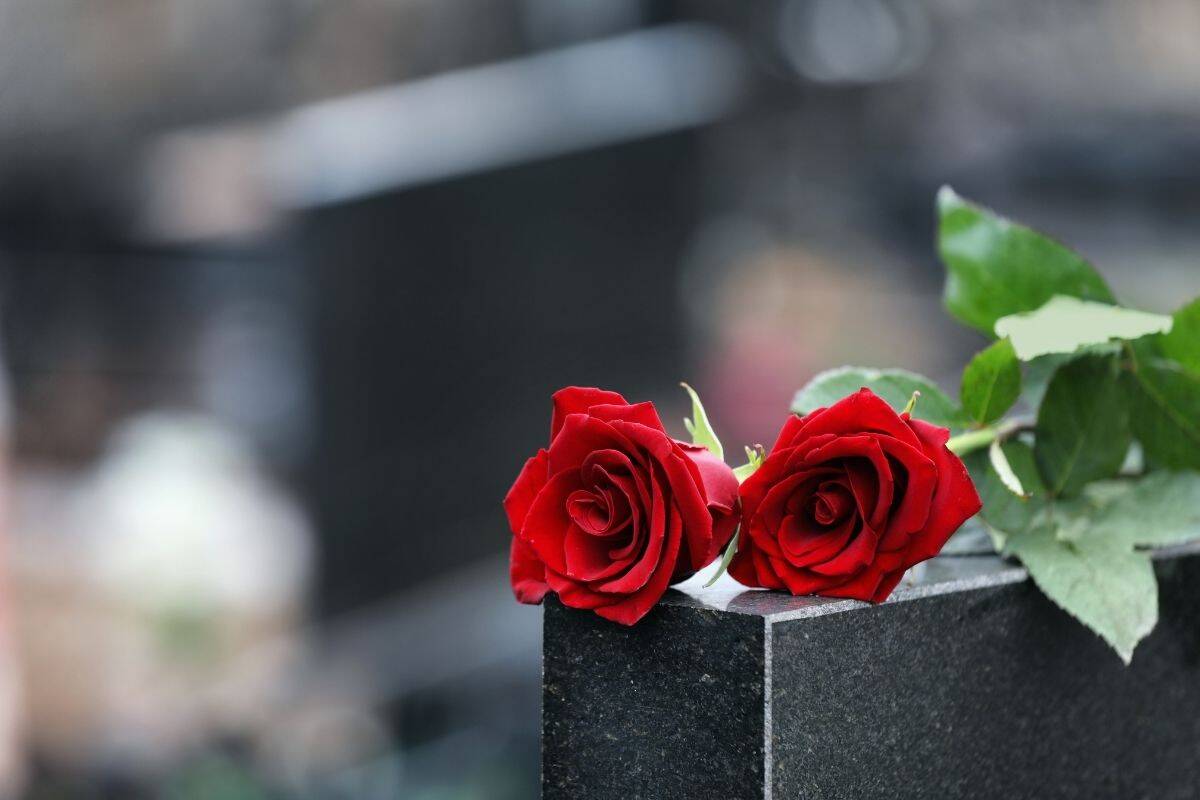 A guide to eco-friendly funerals
Posted by AK Lander | On May 13, 2021 00:00
Planning a funeral can be tough. If you know your loved one cared about the environment, then take a look at some of these eco-friendly tips.
There are so many ways you can celebrate the life of a loved one from different funeral ceremonies to different burial types, but a theme that has become more popular in recent years due to global warming and the worldwide effort to help the planet is eco-friendly funerals.
An eco-friendly funeral might be the wish of the deceased or it might be something you know they felt strongly about, either way, there are plenty of ways you can make small changes to incorporate eco-friendly elements into the service. Carry on reading to find out some of the benefits of eco-friendly funeral options and some of the ways you can make a service eco-friendly.
Claire Lyons spoke to us on behalf of Living Memorial and explained a little more about how choosing eco-friendly options can help the world and the environment: "Our impact on the planet when we die should be as much a part of ordinary thinking as our reusable cup or bag. Dying is an inevitable part of living and by thinking ahead, and sharing our preferences, we can continue to make environmentally positive choices. Consider flowers, memorials, transport, coffins, burial options and many more small changes that build up to big impacts. With up to 10,000 deaths per week in just England and Wales (ONS) you really can make a difference."
Eco-friendly coffins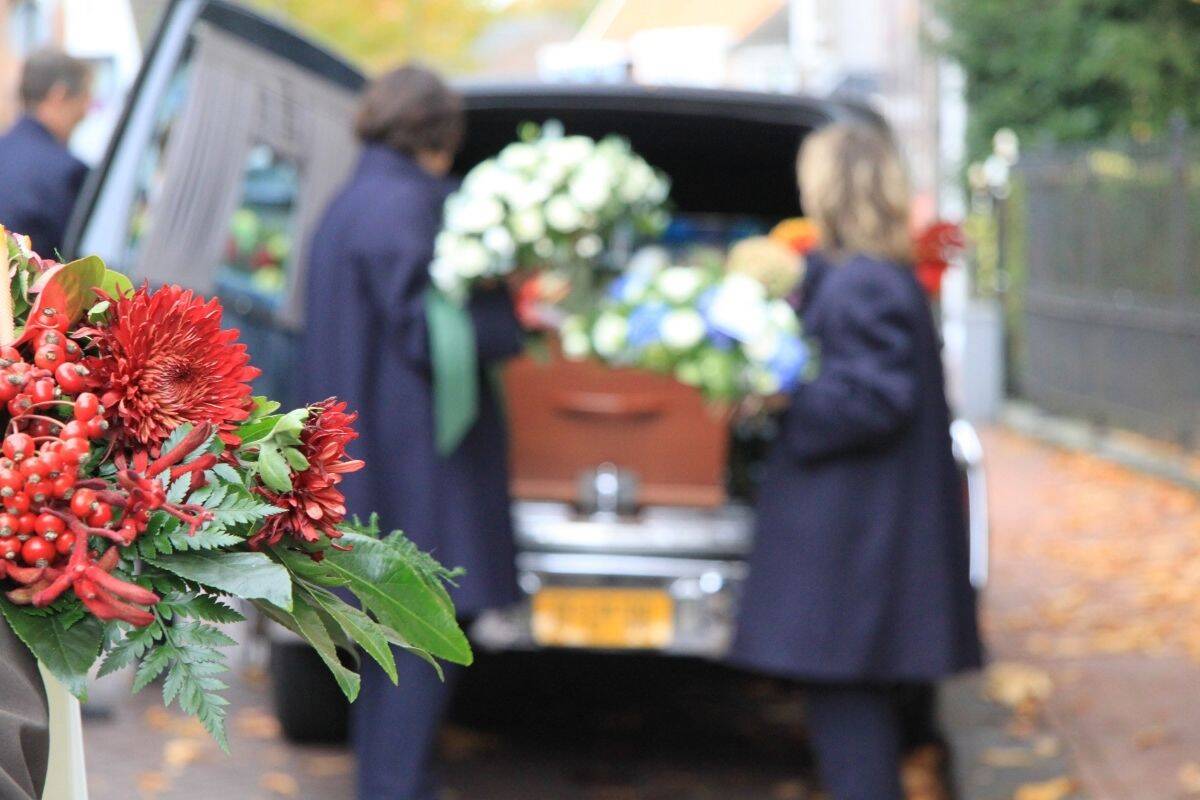 Choosing the perfect coffin for your loved one is often a big choice, deciding what design or material to choose can be a huge part of the funeral planning process. There are more and more people choosing to opt for eco-friendly coffin options as there are now a huge variety of materials to choose from
Dignity Funerals comments on eco-friendly coffins on their useful eco-friendly guide: "You may wish for your loved one to be buried in an eco-friendly coffin. With lots of natural materials available, eco coffins are made from materials that have less impact on the environment - either by preserving woodland, reducing plastics or paints and using only biodegradable materials. Many natural burial sites will insist that the coffins used are eco-friendly."
Eco-friendly coffin materials to choose from:
Bamboo – a well-known material, bamboo coffins is a great renewable material and produce 30% more oxygen than trees. Bamboo coffins are often chosen for their strength and sturdy structures.
Banana leaf – Once the banana plants have produced fruit the leaves can be twisted together and beaded through a timber structure to create a unique but sturdy coffin.
Cardboard – it may sound odd, but cardboard coffins are an eco-friendly choice due to their biodegradable properties.
Eco-friendly burial sites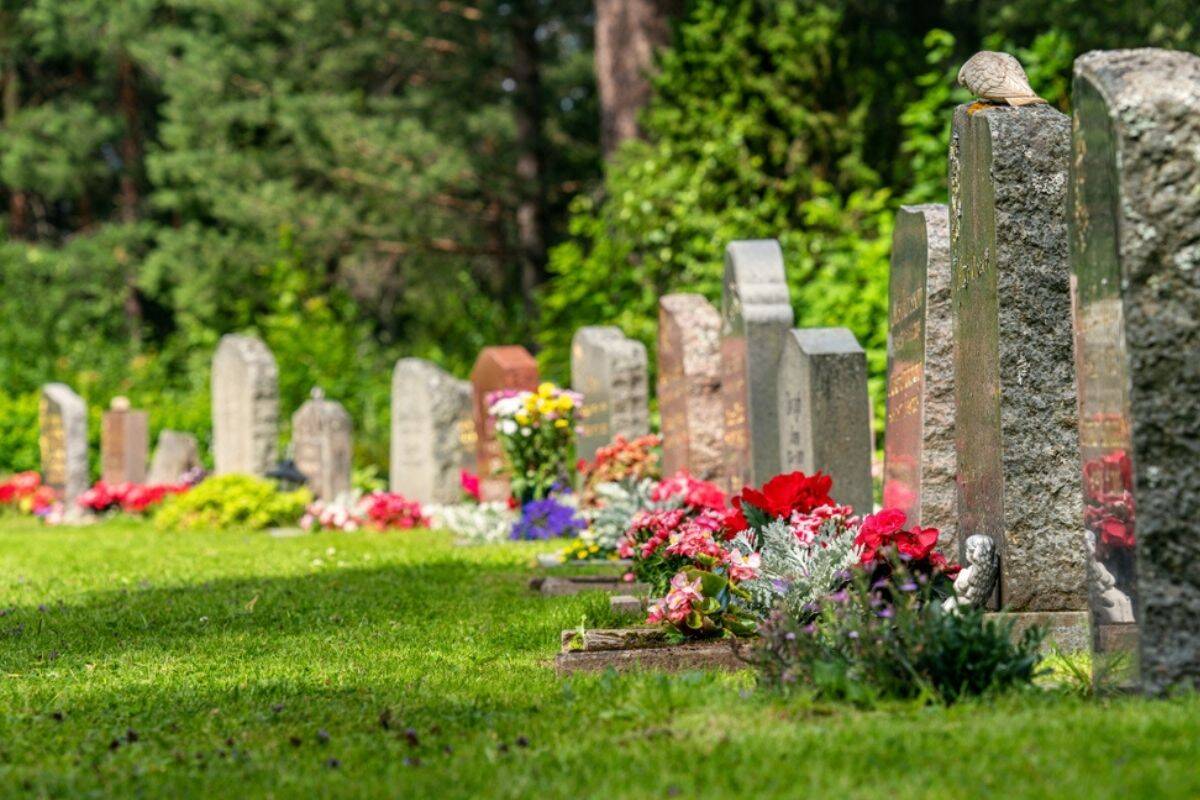 Around the UK, there is a selection of eco-friendly burial sites that could be chosen as the final resting place for your loved one. They are slightly different sites to your traditional burials and are often segregated to their own areas or are part of a larger cemetery in woodland areas.
Woodland burials are a popular option and are a lovely choice for those who loved being at one within nature. Funeral Guide explains a little more about woodland burials on their website: "Woodland burial is an environmentally-friendly alternative to traditional burials and cremation. It usually takes place in natural burial grounds or designated woodland burial sites in larger cemeteries.
"Woodland burials may not be marked with a headstone; instead, they will be identified by a tree or flowers and often become indistinguishable from the woodland. Many natural burial grounds also have a map, so that the bereaved may visit the site of their loved one. Some natural burial grounds do not have maps to individual graves, but the bereaved may consider the whole woodland as a memorial to their loved one."
If you think an eco-friendly burial or woodland burial site would be the perfect option for your loved on then The Woodland Burial Trust have a list of eco-friendly burial sites across the UK.
READ MORE HERE: Fond farewells: what to do with ashes
Eco-friendly transportation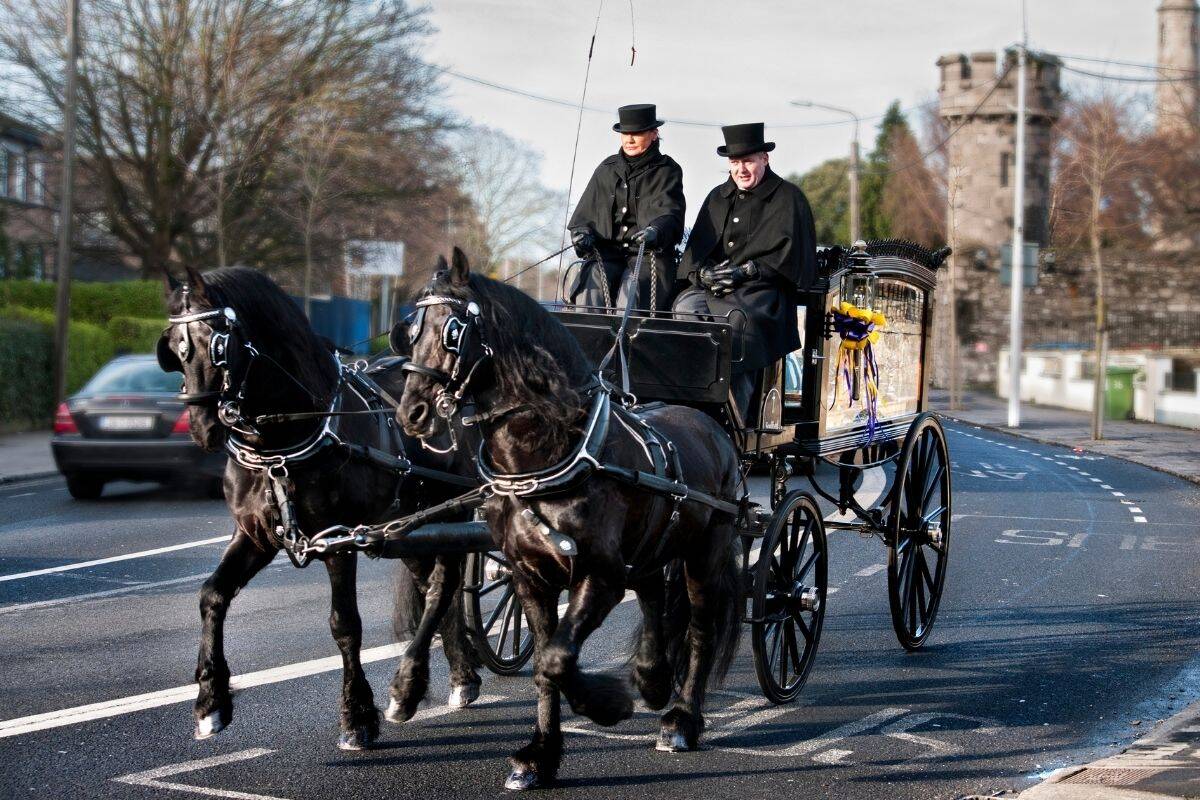 Changing the way you transport your loved one to their funeral can be a great way to help make the funeral as conscious as possible. Rather than travelling in full procession, why not consider car-sharing with other funeral attendees and re-consider how you transport your loved one to the funeral site. A lovely way to transport your loved one is to consider a horse-drawn carriage. If they were a lover of wildlife and animals, this could be a great way to tribute them.
Dignity Funerals comments on their website: "One simple way to be greener with your loved one's funeral is to consider your transportation options. Instead of travelling in a full procession, you might want to consider car-sharing with other funeral attendees."
Other considerations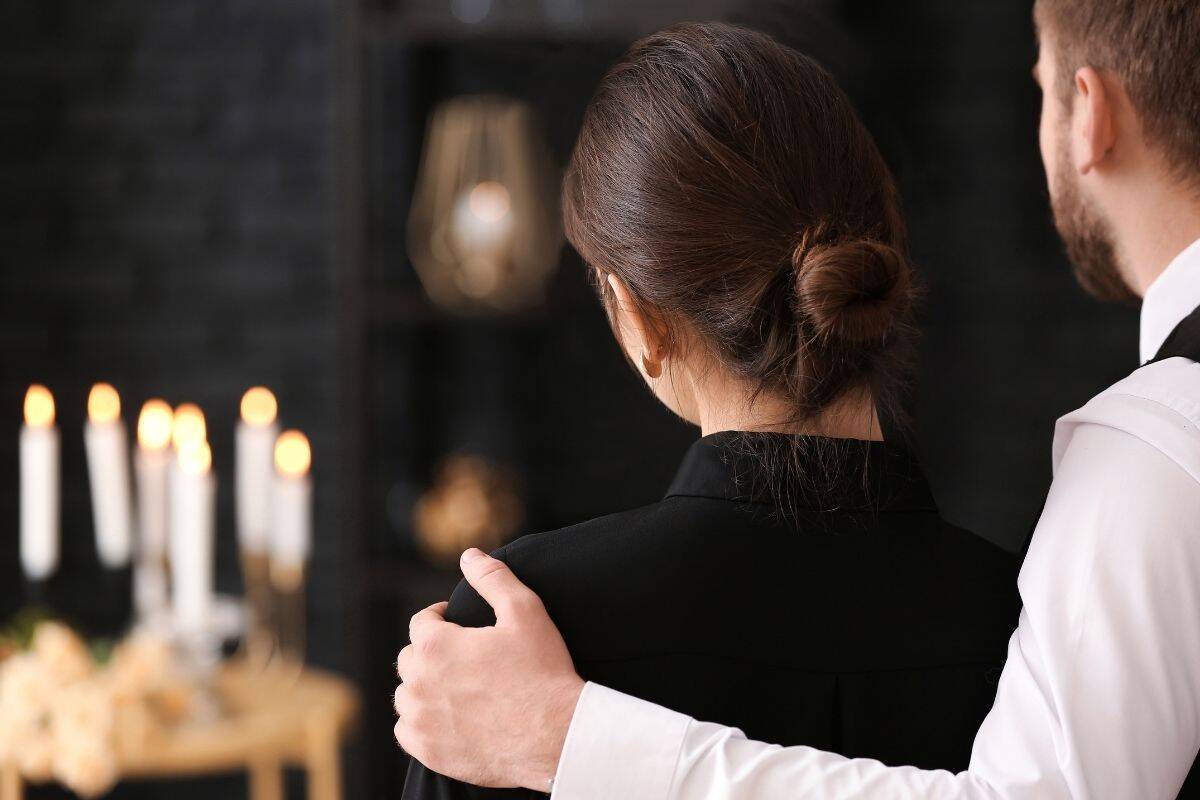 There are plenty of other ways you can adapt or tweak a service to fit the eco-friendly needs of the deceased and you can find a few of them below.
Charitable donations
Rather than asking for flowers which are usually custom at a funeral, you could ask all attendees to make a charitable donation. The charity could be chosen by the family and could be linked to their loved one in some way.
Food and drinks
At a wake it is traditional to offer food and drink, why not make conscious choices and avoid the use of plastic cutlery, plates and cups and buy biodegradable cardboard options instead. They are similar in price and are much kinder on the environment.
These are just some of the ways you can make a funeral a little kinder on the environment whilst still honouring the life of your dear loved ones. If you want to find out a little more about the stunning headstones and marble lawn memorials on offer, then head to our website.