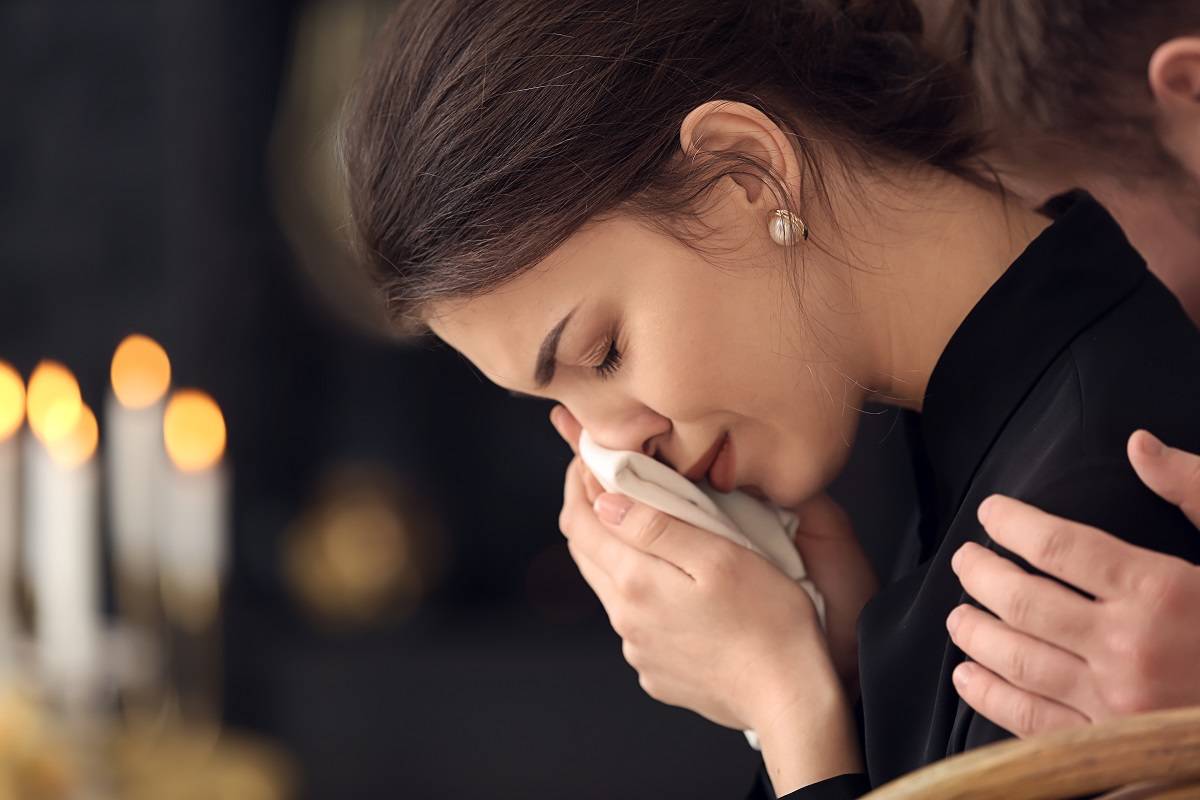 How to prepare yourself for a funeral
Posted by AK Lander | On July 23, 2020 12:20
Funerals are naturally difficult and emotional affairs, but our tips and advice are designed to help. Read our guide to how to prepare for a funeral.
Funerals are tough. There is no question about it. Some of us have the task of arranging funerals for loved ones – planning the service and buying memorial headstones – but even if you are just attending the service of someone close to you, it is never an easy situation to deal with. From getting ready emotionally to planning what you will wear, when it comes to preparing yourself for a funeral, there is plenty to consider. In this guide, we have presented several tips to get yourself ready, helping you to prepare for the sombre occasion so that you can more easily focus on giving your loved one the send-off they deserve.
Know that it will be emotional
There is no escaping it, attending a funeral is going to be a difficult and emotional experience. It's important that you come to terms with this right away. No one is expecting you to put on a strong front and you shouldn't put that pressure on yourself either. You are here to mourn someone dear to you so it is very natural that you will feel emotionally vulnerable during the service. Of course, there is no need to work yourself up over it but by preparing yourself for the realities of a funeral, your feelings and emotions hopefully won't come as a surprise.
If you are feeling worried about attending and are unsure how you will cope with the weight of the occasion, also know that you are not alone and that this is a very common feeling. Even if this is not your first funeral, speak to friends and family, tell them how you feel, and get through this together. Having those you love by your side will be an incredibly potent tool during this time.
Practise your role if you have one
Sometimes we don't merely attend a funeral but are given a specific role in the service. For example, you could be asked to be a pallbearer, read a poem, or even give the eulogy. Whatever your role in the funeral, it's a good idea to practise what you will need to do beforehand. You can rehearse the poem or prayer you are going to read; you could find out what being a pallbearer entails and how to carry the casket. By preparing yourself in this way, there will likely be fewer surprises on the day, and you will find it easier to perform your role and contend with your emotions.
Laura Harley, a BACP registered counsellor, talking therapist, and blogger at Harley Counselling, spoke to us about the benefits of preparing like this can have: "Preparing to attend a funeral can feel overwhelming. It can be useful to prepare in advance to ensure that when the day comes, we can do some of the smaller things automatically, and save our emotional energy for acknowledging the ending which we are witnessing.
"Small preparations like setting alarms in advance for important times, preparing any meals which we might need or medication to take, and practising any responsibilities which we might have on the day (a reading for example) can all give us a little extra emotional space when we are deep in our feeling of the moment itself."
Decide what you will wear to the funeral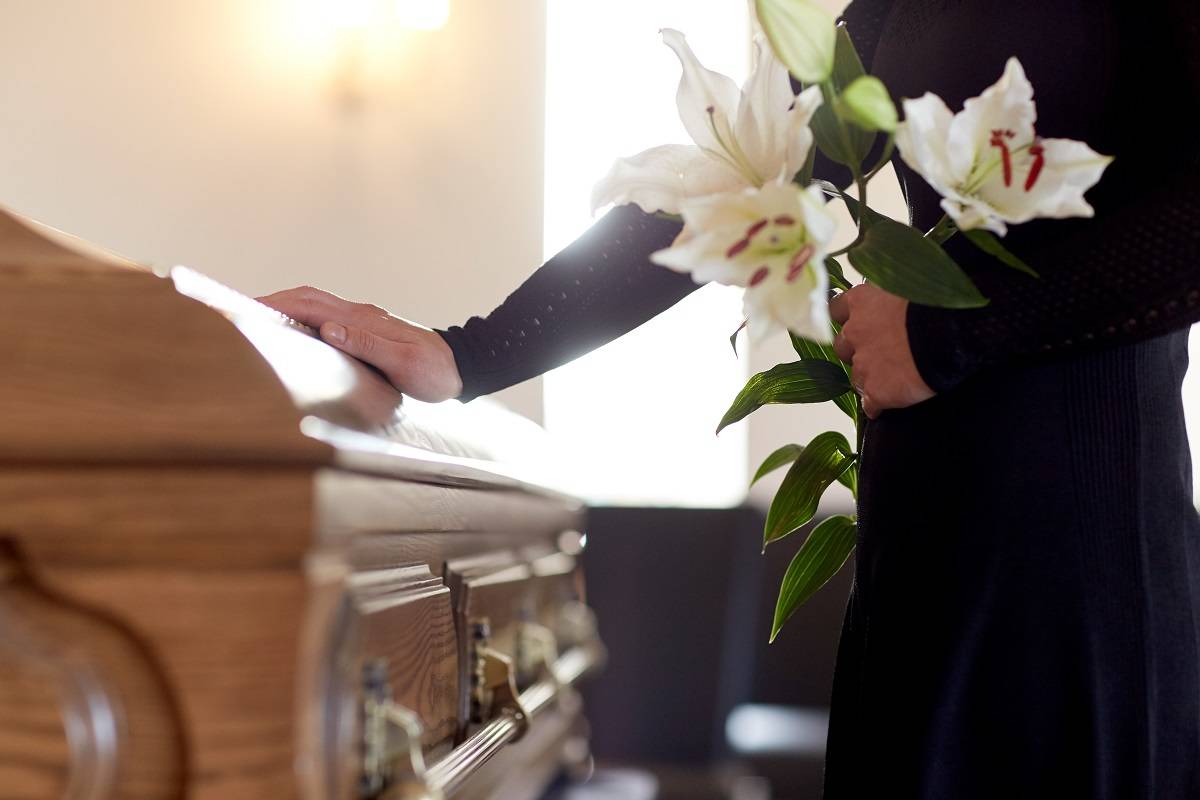 Figuring out what you will wear to the funeral is another helpful step – being organised in this regard will not only be a pleasant distraction during a difficult time but it will mean you won't be stressed out by not being able to find that black suit or dress.
Clare, from the family lifestyle blog My Tunbridge Wells, spoke to us about her tips for how to prepare for a funeral, sharing that she always like to be ready when it comes to her wardrobe: "I have a couple of black dresses in my wardrobe that I know would be suitable to wear at a funeral should the need arise. Thinking about what I need to wear is not something I want to be bothered about when gearing up for a funeral, so having this ticked off my list is always a relief. The same goes for having some suitable shoes and a jacket (weather dependent)."
Laura agrees with this advice, telling us that "planning out what we will wear on the day and hanging it up so that we can simply dress on the day in question" will help us focus our emotional energy on more important aspects of the day.
Don't worry about your appearance
You might find yourself being worried about appearance in the run-up to the funeral, such as needing a haircut or a shave. While you might want to take the time groom yourself in this fashion – looking presentable for the send-off of someone dear to you – it is important to not feel pressured to do so. People will understand that you are currently grieving so no one will expect you to look your best. Everyone is there to focus on the deceased and to say their own personal goodbyes. So, if you feel a little unkempt, it's by no means something you should be worried about. Do what feels right and what you are currently capable of doing.
Prepare to greet people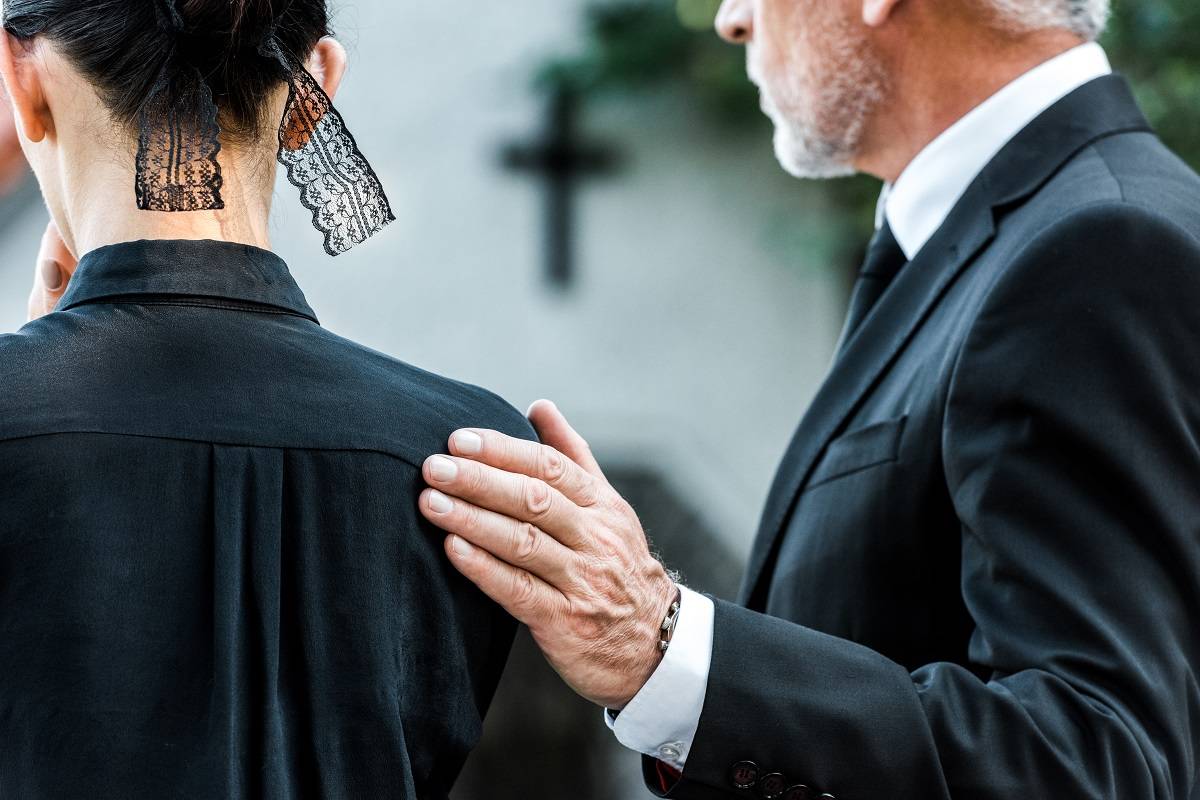 If you are related or extremely close to the deceased, you might be dreading having to greet people at the funeral. Putting on a brave face and being polite during an emotionally devastating occasion isn't easy so preparing yourself to do so can be helpful. You should be ready to say hello to people and respond briefly to their condolences. It might seem annoying or painful but remember, these people are here to remember the deceased as well and genuinely want to share their sympathies with you. If things become too difficult, you can always step away and collect yourself, everyone will understand.
Expect uncomfortable conversations
Before the funeral service begins or at a gathering afterwards, you will likely find plenty of people wanting to speak to you about the departed, to share memories or funny stories, or merely to express their sympathies once more. There will also likely be plenty of people you don't know very well or perhaps even don't get on well with personally, so expect the odd uncomfortable conversation. Remember, some people are just awkward, and they can find it hard to find the right thing to say at times like this, so try to have patience. Some people you will naturally want to talk to for longer periods, others something far briefer. This is perfectly acceptable, and no one is expecting you to talk to everyone who attends.
Tips for preparing for a funeral
Know that it will be emotional
Practise your role if you have one
Decide what you will wear to the funeral
Don't worry about your appearance
Prepare to greet people
Expect uncomfortable conversations
We hope the above tips and advice have been helpful. Attending a funeral is never easy but by considering some of the above, hopefully, you will be able to prepare somewhat and know what is ahead of you.
For more tips and advice, make sure to visit our news page.