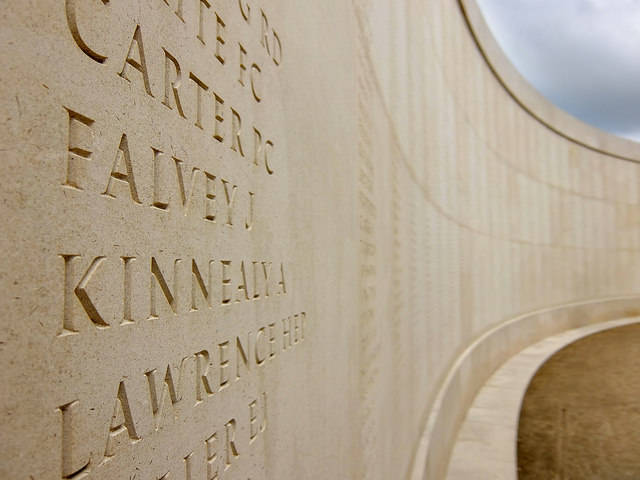 Staffordshire's Arboretum to get multi-million-pound new look
Posted by AK Lander | On October 28, 2015 17:12
An armed forces memorial in Staffordshire is set to get a multi-million-pound revamp that will include new paths, stonework and lighting.
Funding was given by a government grant and will ensure that the county is able to give recognition and thanks to those who gave their lives in service of the country. The work on the structure of the National Memorial Arboretum will begin on November 12th 2015, and will include essential maintenance to memorial stones, which will see many worn and damaged panels replaced.
New additions will include an area featuring information about the Armed Forces Memorial and photography of every name on its walls, as well as a new focal point for the laying of wreaths and other tributes.
Providing an improved memorial for families to pay their respects
Sarah Montgomery, managing director of the National Memorial Arboretum, told the Express and Star: "We recognise the disruption these works will cause and having to close the monument for any period of time is not a decision we wanted to take. There are however over 300 other memorials within the 150 acres of wooded parkland, with the majority of recent conflicts represented in some way. We hope that our visitors will take the opportunity to explore other parts of the Arboretum."
While the works are carried out, the monument will be closed for a year, as it would cause too much disruption to remain open. All works are expected to be completed by Armistice Day in 2016 in order to ensure it can be visited for the annual commemoration.
More than 16,000 men and women are remembered at the memorial, which has attracted more than two million visitors since it was opened to the public in 2007.
The memorial now includes a record of all the names of Service personnel who have been killed on duty as a result of terrorism, as well as those who lost their lives in Afghanistan.
Image Credit: Jonathan Stonehouse (flickr.com)