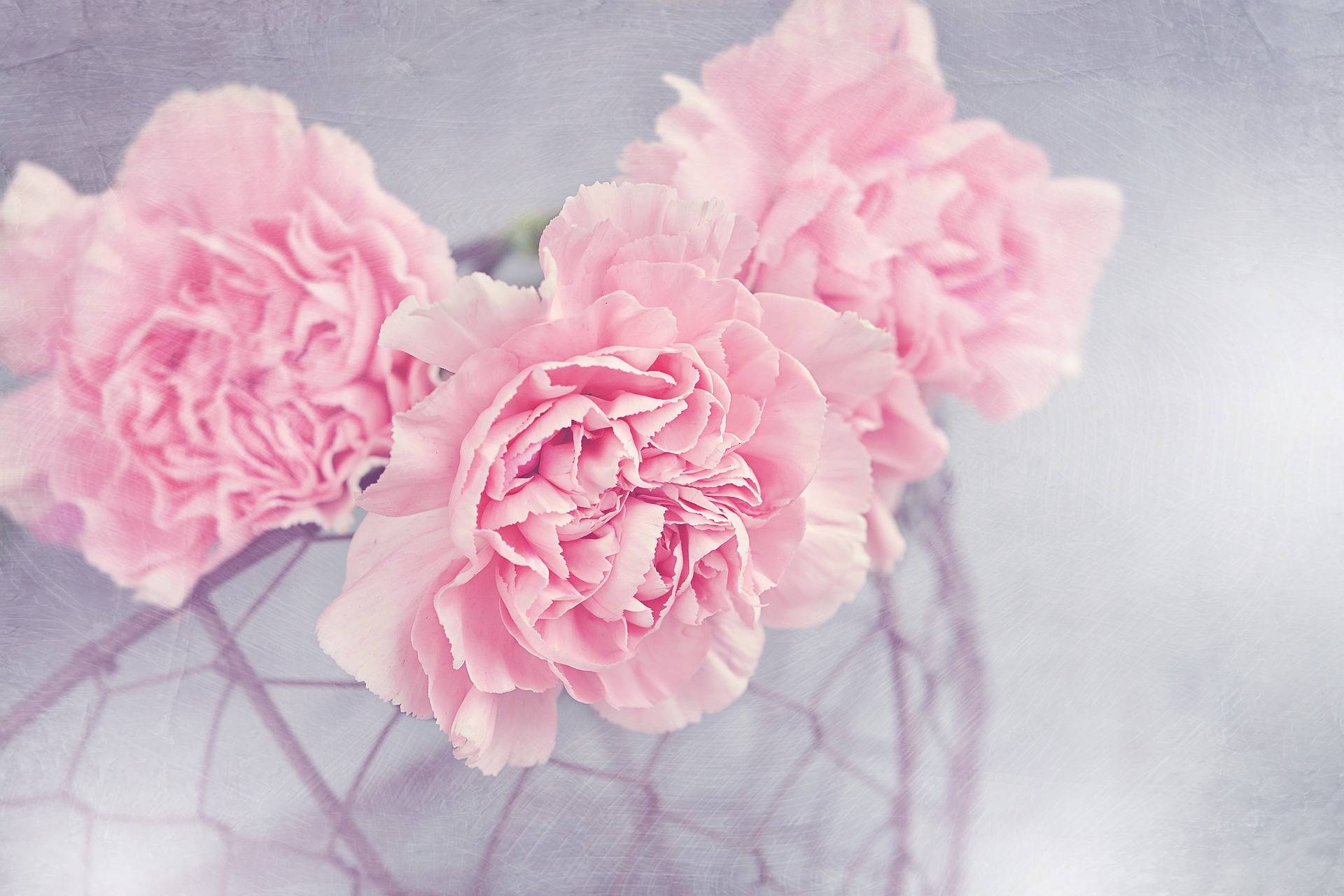 The complete guide to funeral flowers and their meaning
Posted by AK Lander | On March 27, 2018 12:41
One of the most important elements of any funeral is the flowers. They must be fresh, beautiful, fit with your theme and, most importantly, represent the individual being commemorated.
But with so many flowers to choose from, what is the best bouquet to decorate your loved one's headstone or casket? We've created the complete guide to funeral flowers including the different meanings and arrangements.
Flowers and their meaning
Flowers help commemorate occasions throughout a lifetime including christenings, birthdays, weddings and, perhaps when they are of most significance, funerals. The symbolism surrounding flowers goes back centuries and is often associated with religion and Greek mythology. Although each type of flower tends to have a common representation, flowers for funerals can often be used to express personal meanings.
It is becoming more frequent for people to steer away from the traditional meanings and choose instead flowers that hold special thoughts and memories about the deceased. Alison from Smallridges, a florist located in North Devon, comments: "There is very much a growing trend of flowers representing or symbolising the deceased person's character or way of life, bright cheerful colours, vibrant, simple/understated or country/wild style flowers and colours."
We explore the traditional meanings behind the common flowers used for funerals. Whether you are a close relative, friend or colleague of the deceased, it is a good idea to learn about the symbolism of flowers as you may find one that suits perfectly.
Lilies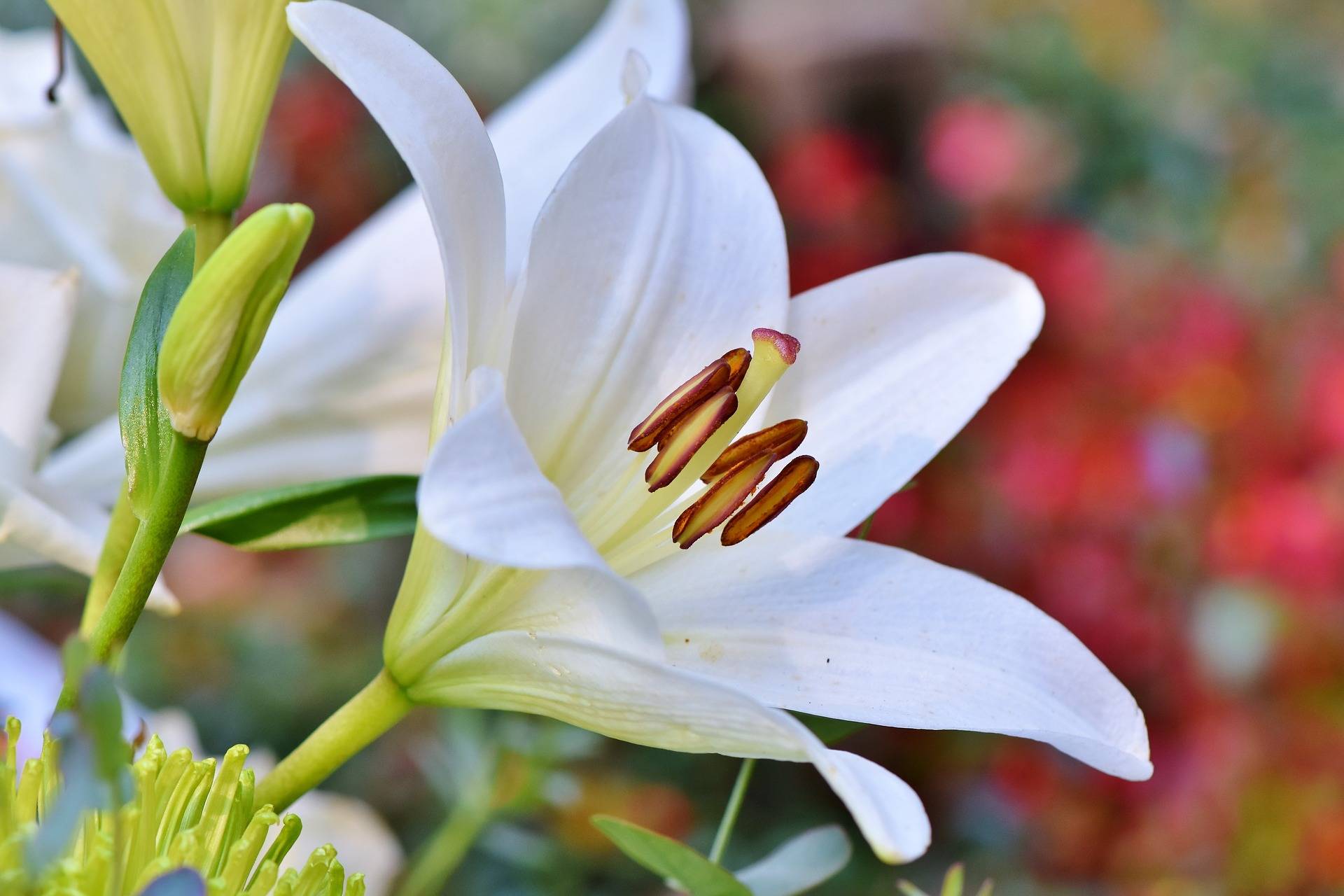 The lily remains a popular flower to be used at funerals, for one reason that they are beautiful to look at and are often associated with peace and innocence. Lilies are also used as an anniversary gift, especially on 2nd and 30th anniversaries, making them represent love and devotion for many people.
This flower is rich in history and it is featured throughout Greek myths. The word itself originates from the Greek word "leiron" and is highly associated with Hera, the queen of the gods, in the legends. Lilies also feature in many religious stories as they were used as a symbol of Virgin Mary's purity. The aesthetic of the lily flower is often described as feminine and majestic. Alison from Smallridges continues: "Commonly used flowers for tributes are still the traditional lily and still white and neutral coloured flowers."
Carnations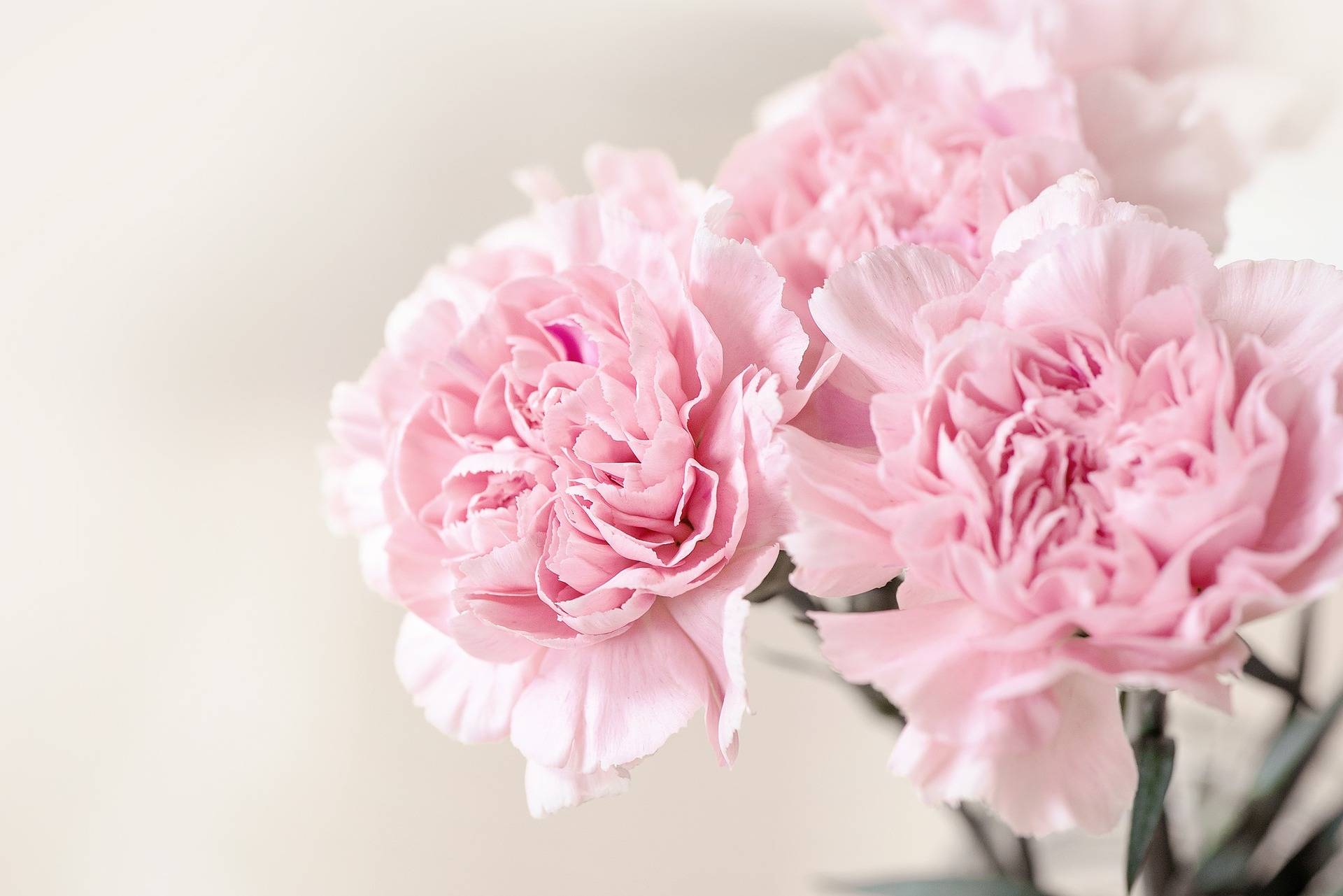 The carnation's name derives from regal origins – alluding either to the Greek crown or the incarnation of God. It's no surprise, then, that the flowers denote deep affection. The beautiful flower can come in an array of different colours, white carnations are commonly used for funerals as they can symbolise pure love. Red carnations indicate affection and admiration, whereas pink carnations suggest remembrance, which makes all three a fitting choice for funerals.
Orchids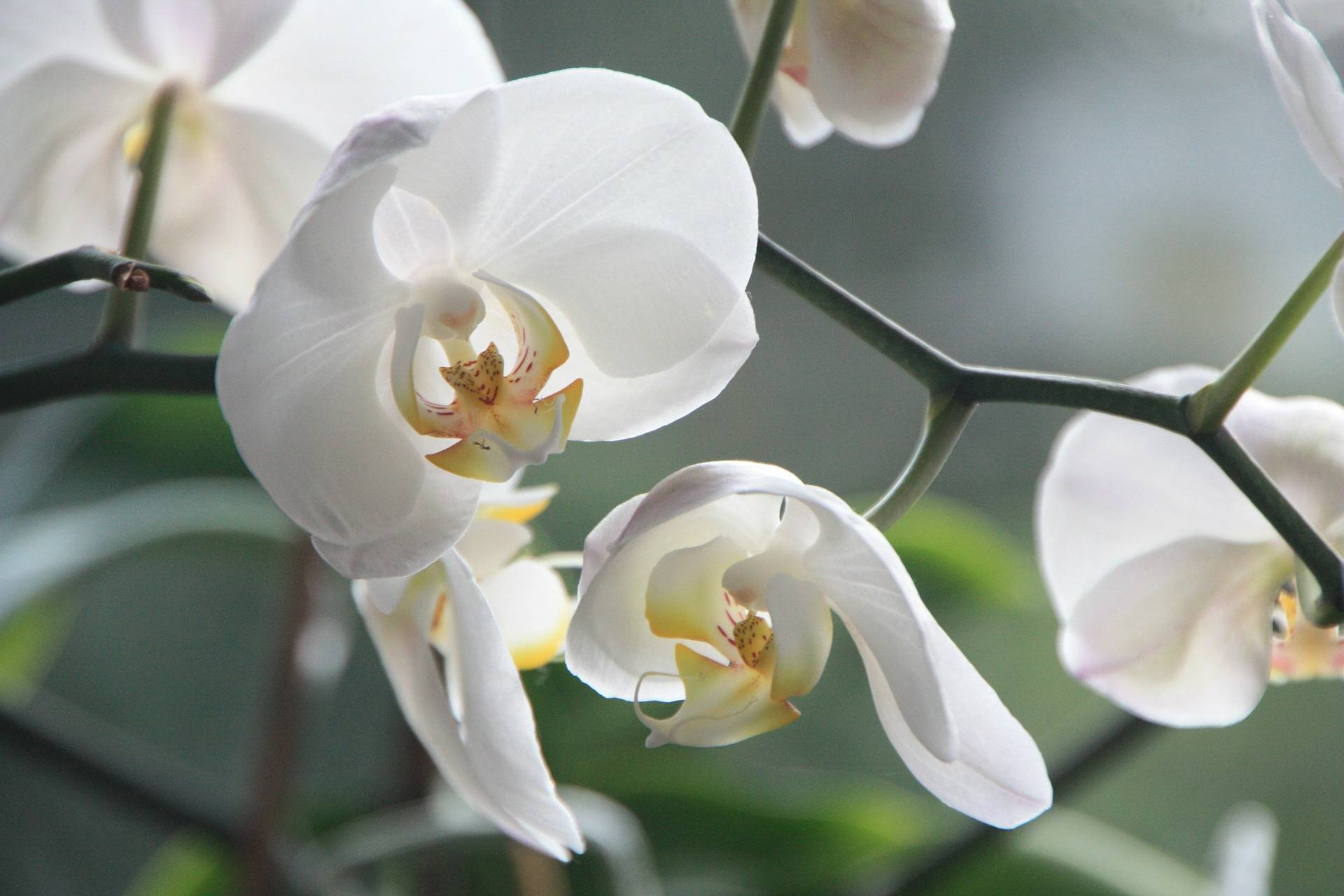 Orchids are popular flowers for funerals, not only due to their unique beauty but also because they last for a long period, to express sustained sympathy. The elegant and delicate structure of the flower is a sign of refined tastes and luxury. Orchids are often given to those in mourning, but it is important to consider the colour choice. Phalaenopsis and dendrobium orchids are deemed the most appropriate sympathy flowers, with pink and white varieties indicating mourning and eternal love.
Roses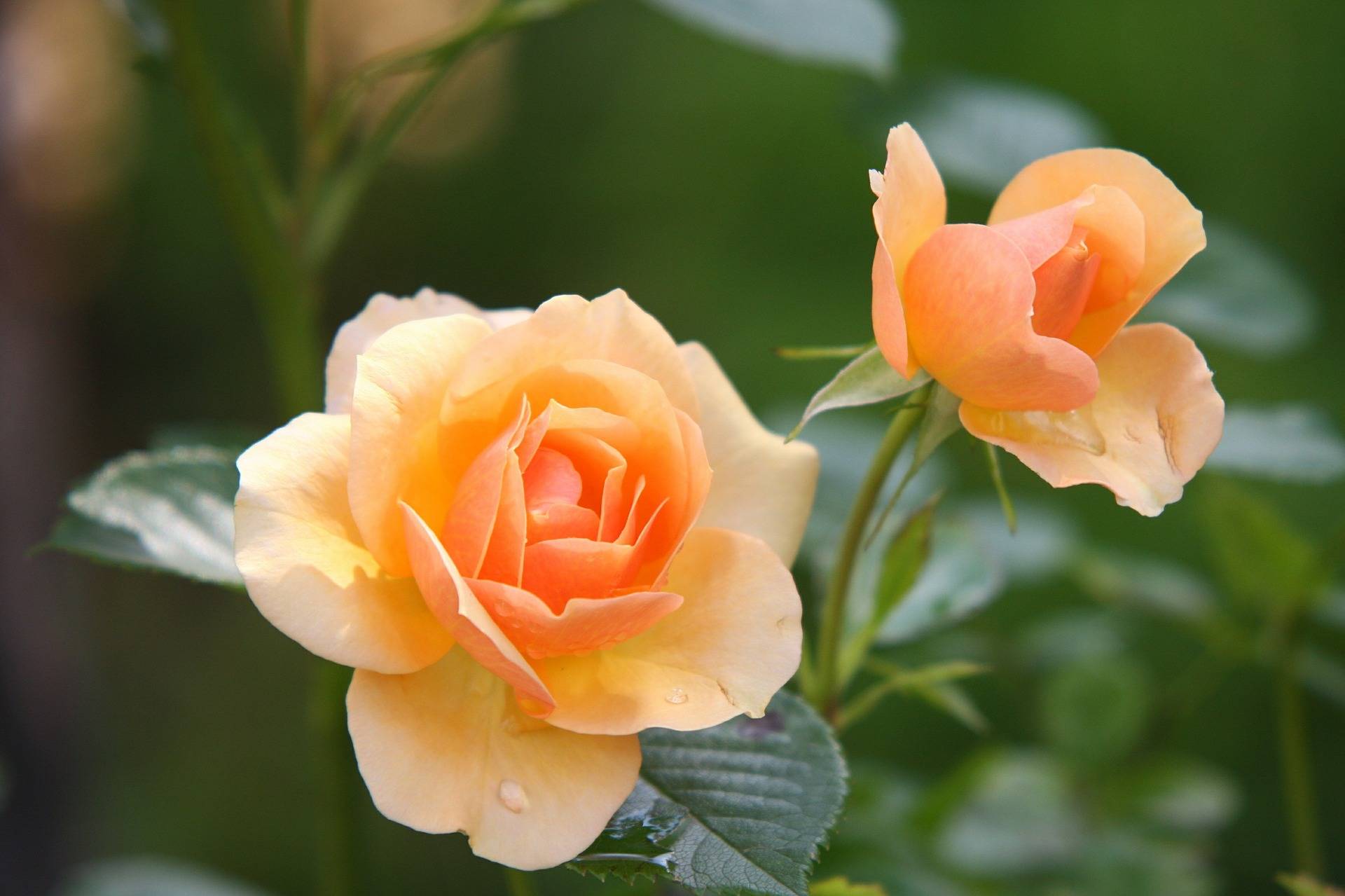 Roses are one of the most loved flowers around the world for all manner of occasions, and each variety has its own special meaning. In the context of a funeral, white roses symbolise purity, humility and innocence, whereas red conveys love and respect and pink signifies thankfulness to the deceased. The yellow rose is often given by friends to denote their deep ties, and the traditional dark crimson rose suggests deep sorrow. A single rose in a bouquet is a particularly poignant way to express enduring love for the deceased. Much like the others, roses are featured in ancient Greek mythology as they are associated with the goddesses of love, and it is fitting that they a 15th wedding anniversary flower.
We asked Mary from one of London's leading florists, Mary Jane Vaughan, about what flowers she often uses for funerals: "In the past, people used to go for lilies, but we find that now we are using lots of roses and foliage."
Chrysanthemums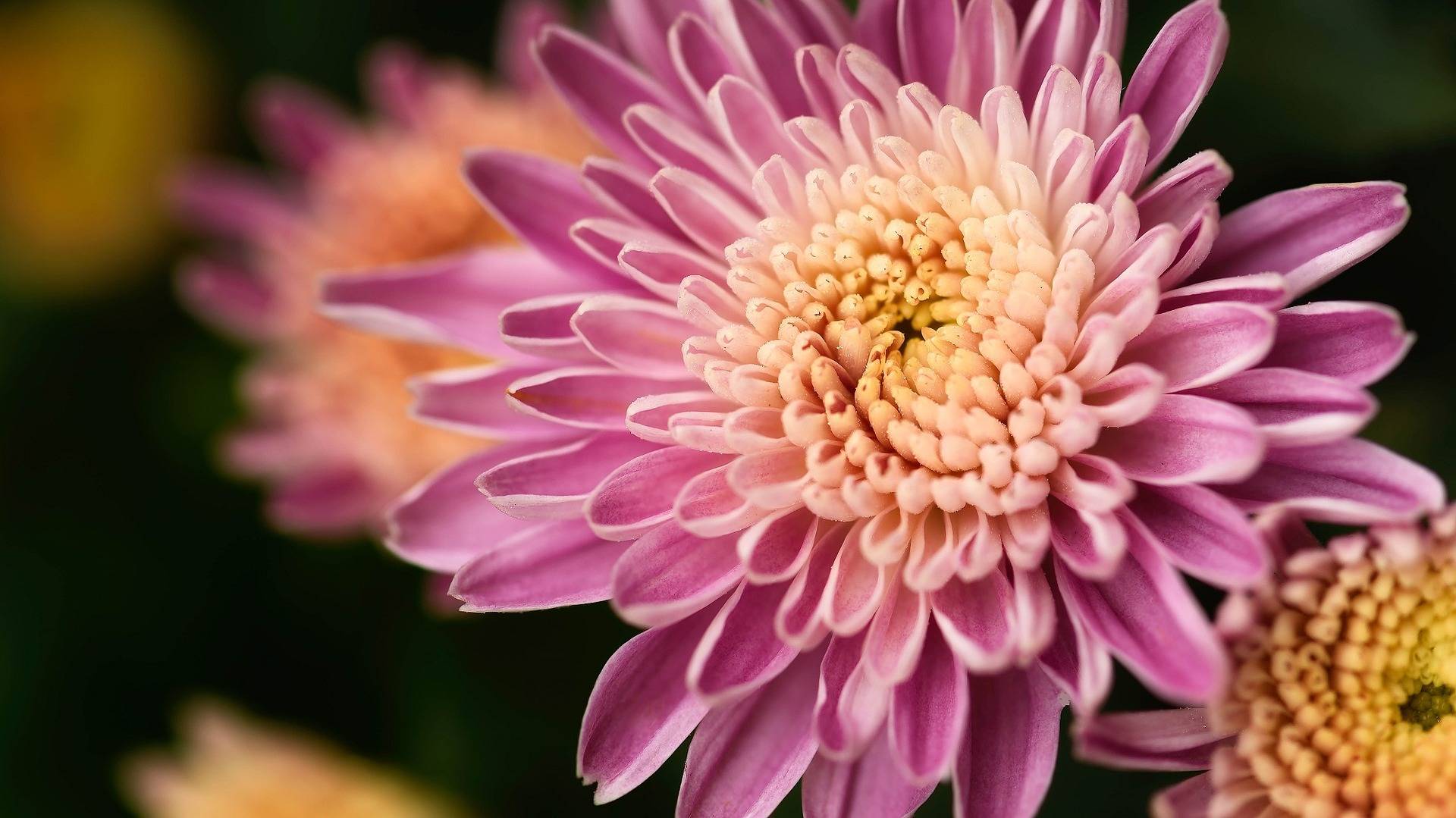 These beautiful flowers with intricate petals are, in many countries throughout Europe, are solely viewed as funeral flowers. Their meaning differs around the world– in Asia, they represent grief and rebirth, whereas in America they tend to indicate truth and morality. Chrysanthemums are usually included in funerals as a positive tribute to the life of the deceased. As with many flowers, the colour red symbolises love, while white suggests loyalty and innocence. A yellow chrysanthemum traditionally represents neglected love or sorrow. Overall, the chrysanthemums are often chosen as funeral flowers because of their close association with love and joyful life.
Gerbera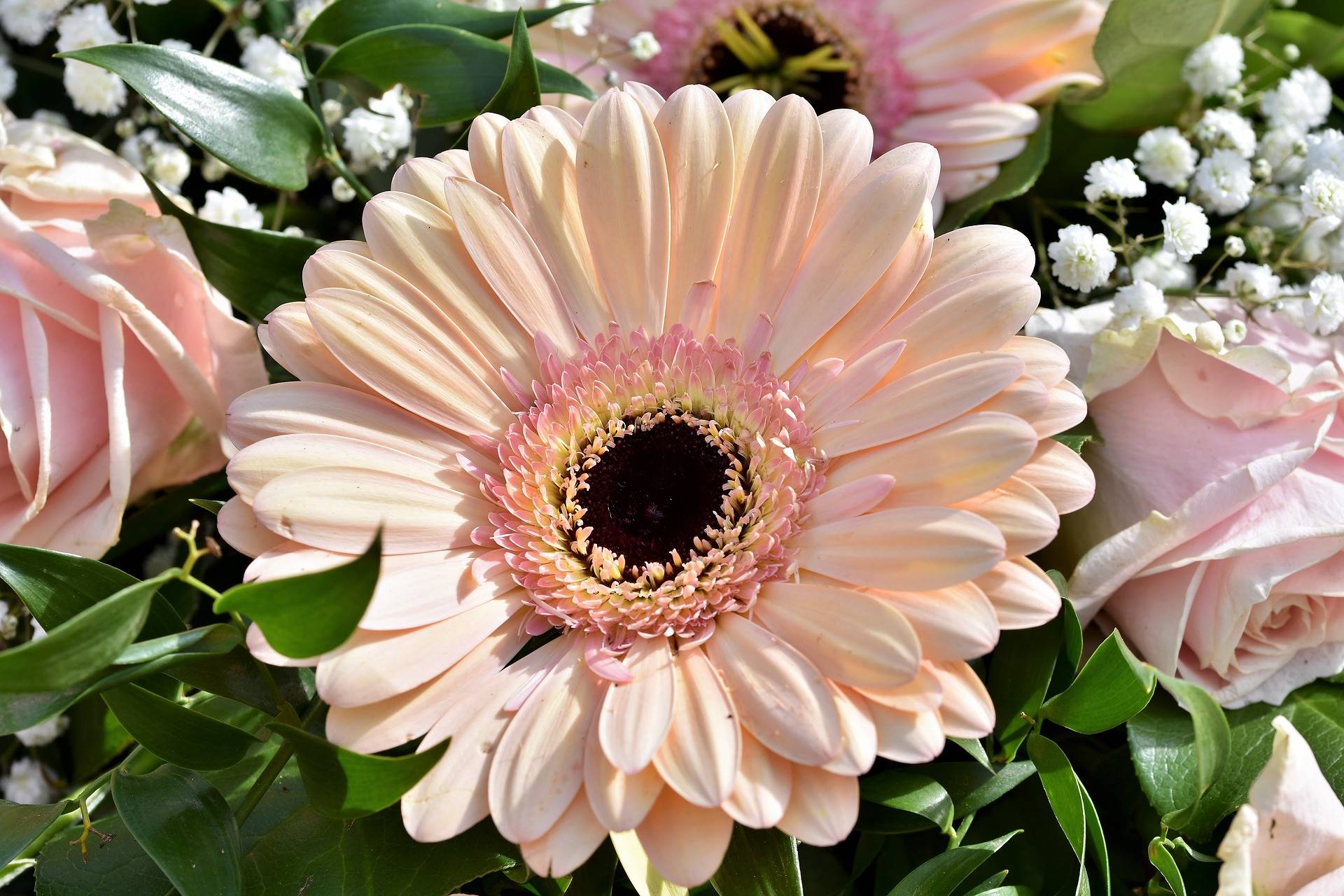 The gerbera is in the daisy family. These flowers are recognised for their beauty and love of sunlight. The flower can come in a wide range of colours which each connote different meanings. For funerals, white, pink and other light-coloured gerberas are used often. The Victorian symbolism of the gerbera flower is strongly associated with a simple and happy life, innocence and gratefulness. Because of their relation to happiness and the way the flower always turns towards the sun, the gerbera is a great flower to celebrate a loved one's life.
Although many people do choose the flowers because of the traditional meanings, it is not essential. We spoke to Elizabeth from Elizabeth McKenna Flowers, a successful florist located in Nottingham about funeral flowers: "I don't see that flowers themselves symbolise meaning in each stem as the Victorians saw flowers. I more so see that what we create for people channels meaning for, and to, the family and friends left behind in ways beyond the descriptive."
Flower Arrangements
Floral arrangements have also long been a feature at funerals, adorning coffins and places of worship to help add colour and grace to what is always an extremely difficult day. Furthermore, flowers can be a source of comfort to the bereaved when sent as gifts from other family members and friends, whilst the deceased's memory can be honoured for years to come through the placing of memorial flowers at their graveside.
We have put together the below to present you with some more information about which kinds of flowers and arrangements are the most popular at funerals, as well as those which can be laid in graveyards in the months and years that follow. If you read to the bottom of this guide, you will also find information on how funeral flowers are viewed by different religions and some answers to several frequently asked questions.
Grave flowers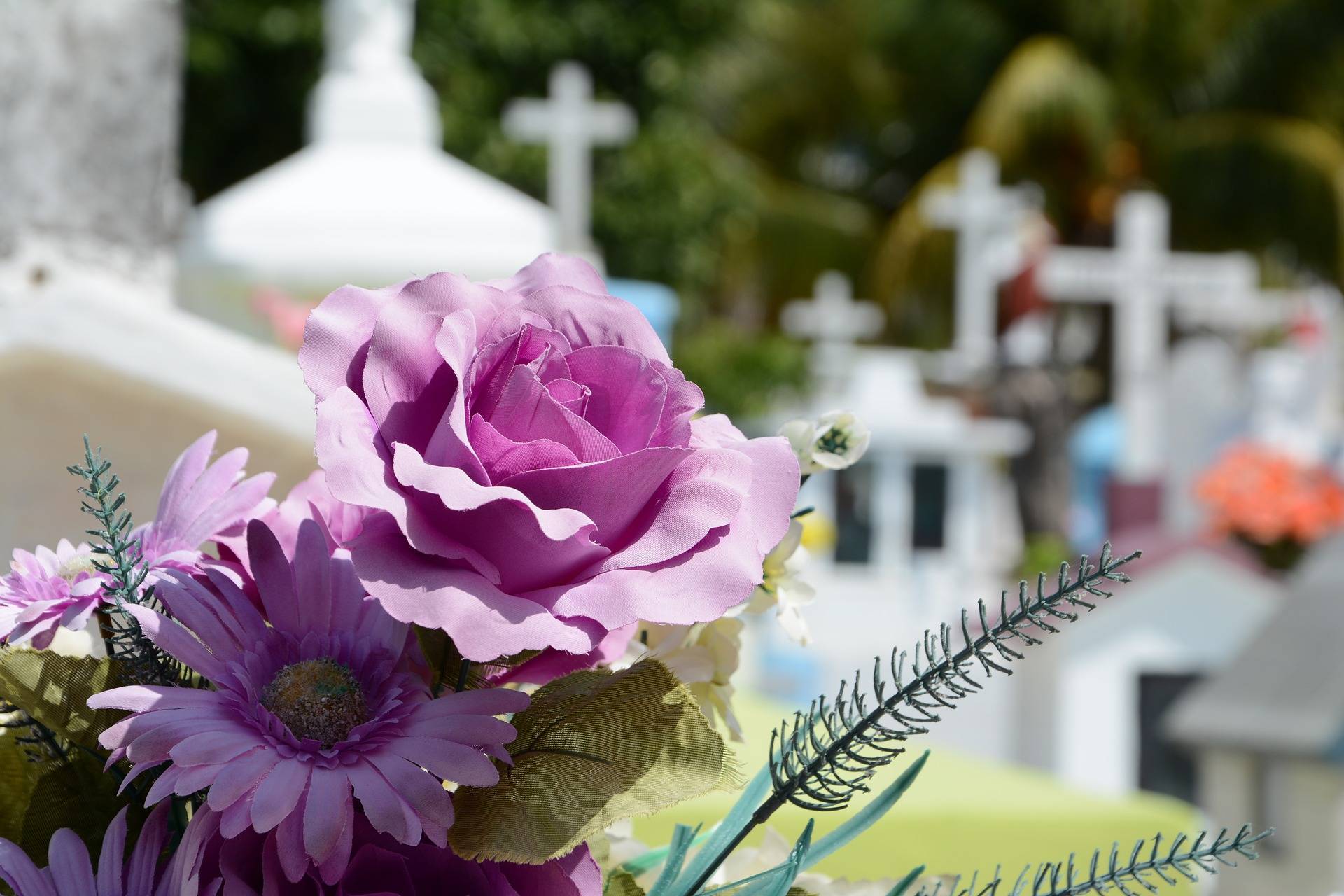 Anybody who has lost someone dear to them will know that holding their funeral does not mean that person disappears from our thoughts. The passing of a family member or friend will remain fresh in our memories for many years to come and coming to terms with the sense of loss we feel is perhaps the greatest challenge we can face in life.
Helen from Flowers by Rosina May, a Bristol-based florist specialising in providing beautiful arrangements for all occasions, shares her advice on how flowers can be used to mark and enhance the appearance of our loved ones' final resting places.
"As a florist, I always recommend fresh floral arrangements for a grave, but I am also aware that people may not be able to visit their loved ones as frequently as they would like to, so I will also suggest silk arrangements for when they can't attend the grave.
"Fresh flowers will have to endure all weather, like the sun, wind and rain and not to forget the frost. Long lasting flowers such as carnations, chrysanthemums, spray carnations and gypsophila are more likely to withstand the English weather and come in a variety of colours.
"The arrangement is usually placed in the grave pot that comes with the headstone and is designed to be small so as not to cover the stone's wording dedicated to the loved one."
Funeral flowers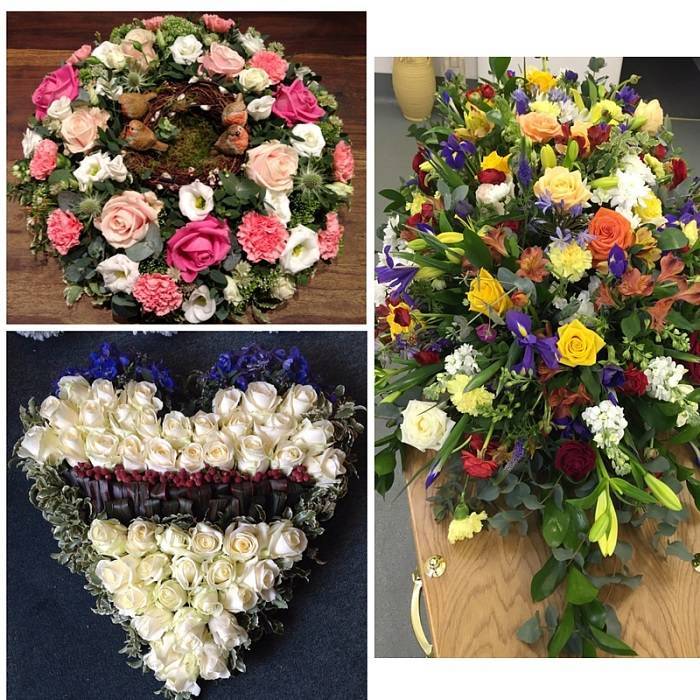 Funeral flowers are important as they not only symbolise the life cycle from birth to death but also celebrate the fragility of life and its many beautiful aspects. Today, a wide range of flower varieties are used in funeral sprays and other bouquets, all of which can be arranged in different ways to reflect the type of service you are planning.
Elizabeth from Elizabeth McKenna Flowers continues: "Funeral work is the most important thing we as florists can do for our clients. Often, we follow the lives of families providing flowers at the important occasions, both happy and sad, and as part of what we do we are called upon at the end of life.
"But flowers for the end of life are often made and given with the greatest of joy to celebrate a life lived and as such we hope that we work to tactfully and tastefully help our clients to express their love loss. We see the story of people's lives unfold before us in what we make for them."
Cushion and pillow tributes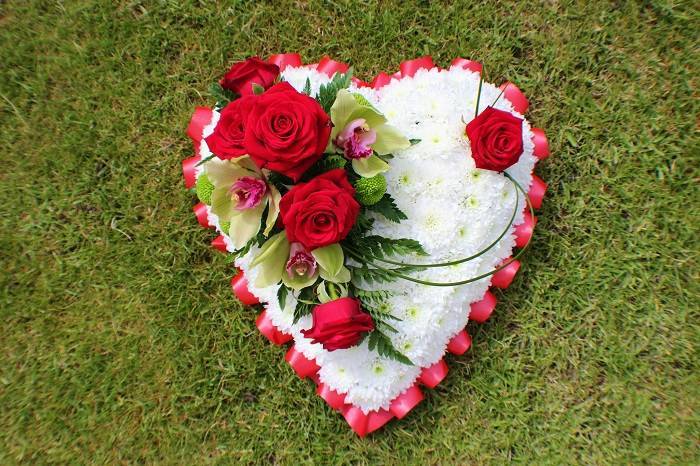 One of the most popular options is the traditional funeral cushion or pillow, symbolising a comfortable resting place for the deceased. The best thing about cushions is that they are available in a range of different colours and sizes, and in rectangular, square and heart-shaped designs, meaning you can easily find one to suit your budget.
Sprays and sheaves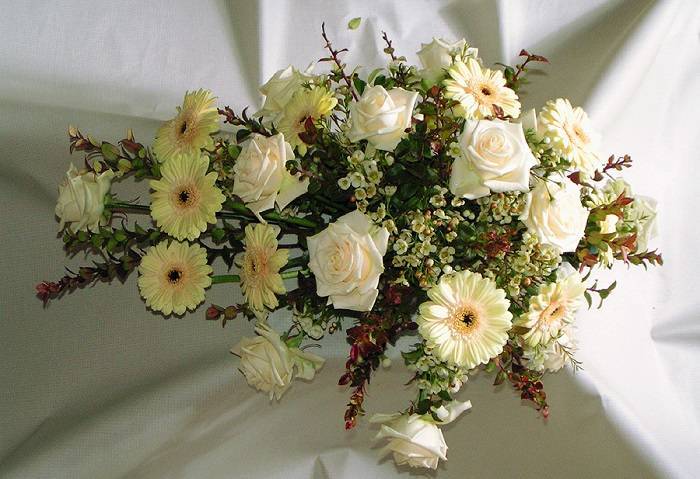 If you are looking to plan a natural, alternative funeral service, a tied sheaf could be your bouquet of choice. Although it looks very similar to a normal bouquet, the flowers are surrounded by green foliage and are arranged flat in a teardrop shape. To finish, they are tied with a bow for a simple yet beautiful design.
Casket sprays are commonly chosen by immediate family; however, small teardrop sprays and sheaves are an appropriate arrangement if you are a friend or colleague of the deceased as they are a heartfelt way to show your respects. Elizabeth continues that she recently resembled a floral teardrop spray for a funeral: "A simple teardrop spray sent by a cousin who, whilst wanting to show her respect, didn't want to inflame a fractured family relationship."
The posy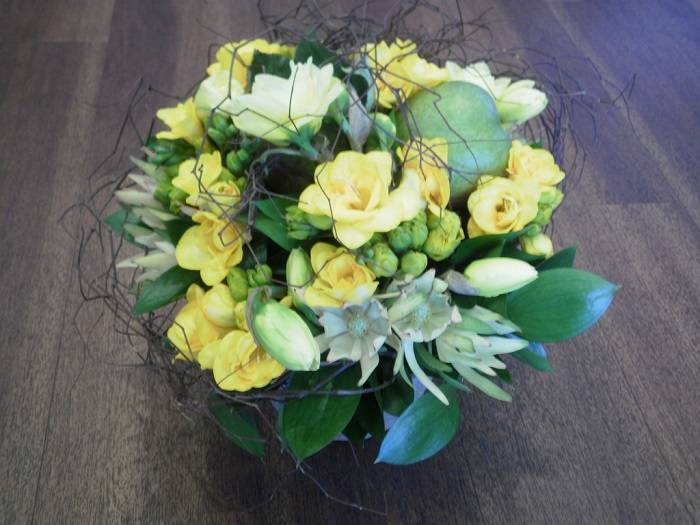 Another option when choosing the flower arrangements is the posy, a simple yet effective bouquet which is appropriate for funerals of all kinds. The circular design makes for a clean-cut shape and means that all flowers can easily be seen from any angle. The posy is a timeless arrangement of flowers as the shape allows the colours to blend perfectly.
Wreath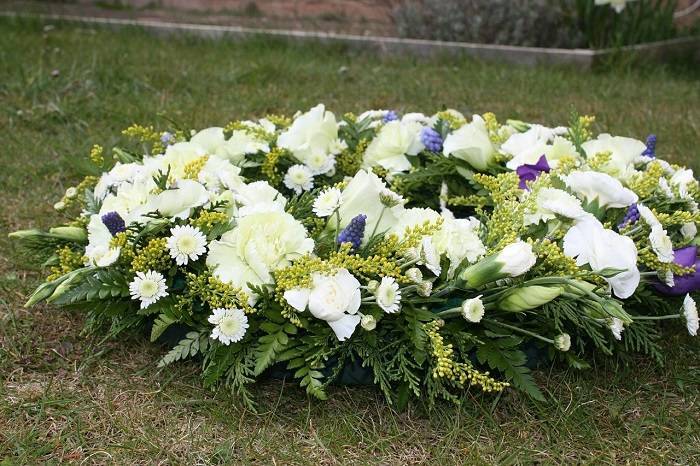 Wreaths may well be the most famous example of funeral flowers, with their origins dating back to Ancient Greece. The circular shape of the wreath is intended to symbolise eternal life and, of course, is also commonly associated with the UK's annual Remembrance Day commemorations.
Alison from Smallridges comments: "The traditional based wreath is not very common now, but based lettering is, such as Grandad or a nickname." However, wreaths are the perfect addition to a traditional funeral and appropriate to be bought by close friends and relatives.
Funeral cross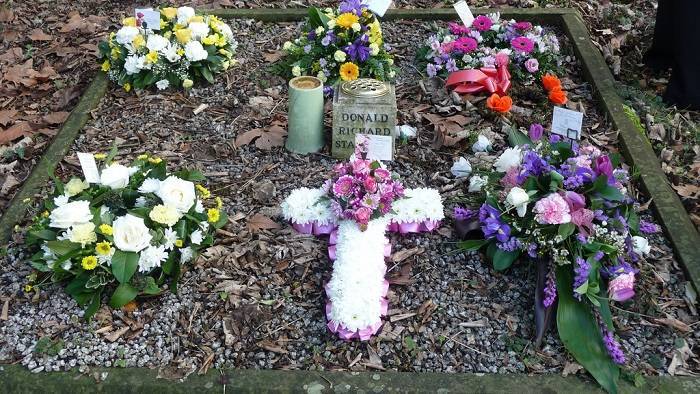 Floral arrangements can be made into many bespoke shapes for funerals, depending on the wishes of family members, and one of the most popular examples is the traditional cross. A fitting choice if the deceased was a regular churchgoer, the cross is a simple yet moving tribute.
Messages commonly written on funeral flowers
Alongside choosing the type of flowers, something else which must be considered is the nature of the messages which accompany them. Whether it is a friend, parent or sibling you are saying goodbye to, the messages sent should always be given a great deal of thought beforehand.
In many cases, a simple message works best, and words like: 'In loving memory of a dear friend', 'With deepest sympathy from …' or 'Miss you already – will always be thinking of you' are good choices if you are finding it hard to put pen to paper.
How funeral flowers differ between religions
Treating the religious views of others with sensitivity is always important, but this takes on even more significance when it comes to funerals. Below, you will find some brief information on the different funeral flower customs which prevail among several of the world's most widely followed religions:
Protestantism and Roman Catholicism: With these two branches of Christianity, flowers are widely accepted as an appropriate way of marking a person's passing and can be sent to family members in commiseration.
Judaism: Flowers are not a traditional part of Jewish funerals and you may risk causing offence if you send flowers to the deceased's family during the solemn 'Shiva' period of mourning.
Buddhism: Whilst the giving of flowers will be appreciated at Buddhist funerals, red flowers should be avoided. This colour is seen as a symbol of joy in Buddhism, meaning that all red flowers, clothes and other items would be deemed highly inappropriate at a funeral.
Islam: The Islamic approach to flowers differs between groups and families. Many Muslims would be happy to receive flowers as a gesture of sympathy, but others believe the custom is inappropriate, as Islam focuses on the importance of simplicity over material goods.
Hinduism: Whilst flowers often play an important role in Hindu funerals, these are arranged by the family of the deceased. The sending of flowers by guests is not a Hindu tradition and bringing flowers along to the funeral itself may be greeted with disapproval.
Hints and tips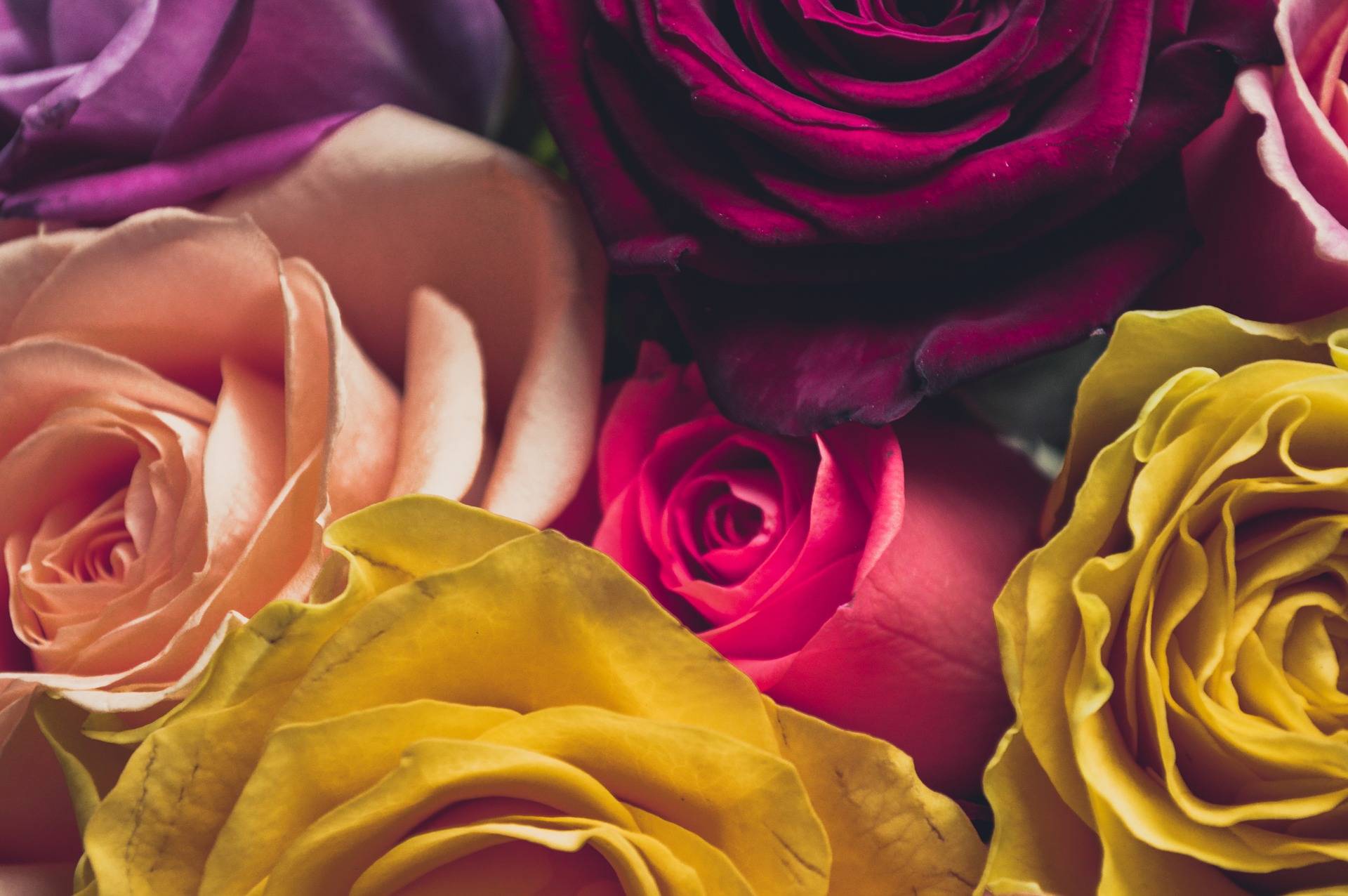 No type of flower is forbidden when it comes to funerals or graves. Whilst you may consider roses, for example, to be more closely associated with romance, there is no reason why they cannot also be used in a funeral arrangement.
Most florists who offer funeral-related services will be able to produce bespoke arrangements which can be informed by the personality of the deceased.
Sympathy flowers do not have to be sent straight away. If you are pressed for time and would rather wait until after the funeral is over to send some appropriate flowers to the family home of the person who has passed away, there is nothing wrong with this.
Image Credits: Fredrik Andreasson, Flowers by Rosina May, Tolly's Flowers, Sam Foles, Moeng, Jenny Burtt, Floristluton, Damo1977, Pezibear, Aaron Burden, Kirushanthan Krishnapillai