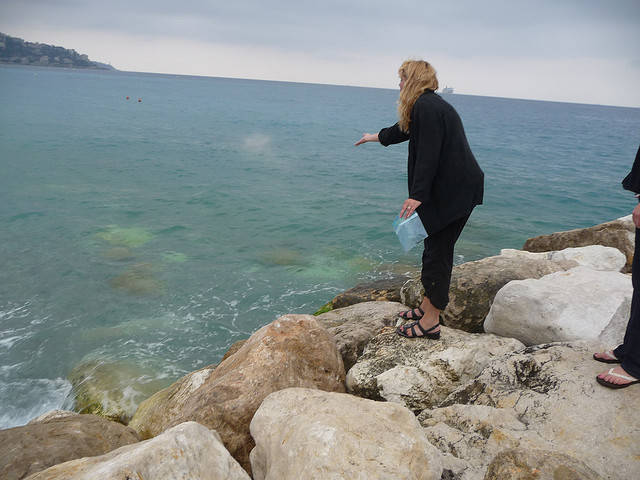 Where to scatter the ashes of a loved one
Posted by AK Lander | On April 8, 2015 14:19
There are many things to consider when thinking about where to scatter ashes, from permissions to what best suits the deceased.
When a loved one dies it is impossible to contemplate never seeing them again, which makes the decision of where to scatter the ashes all the more important. This is a place that will become associated with the lost loved one for many years to come and somewhere that you may go to pay your respects or even just to think and feel closer to the deceased.
Much like the function of granite headstones for graves, the place that you choose for the scattering of the ashes can be a place of remembrance for the whole family and offer something tangible in the grieving process for years to come. As such an important aspect of the funeral arrangements, this guide looks to provide some advice and inspiration about the cremation process to help you decide when and how you want to scatter the ashes.
Where to scatter
Depending on where you live and the person in question, the number of places to have the ashes scattered can be endless and, in the end, the decision should come down to what best suited the departed and your family. As it is often the case that the crematorium will not be able to give you the ashes for a few days, it may be worth thinking of where would also make for a good setting to have a blessing for the scattering of the ashes. Here are just some of the places that could make for the perfect final send off.
The sea or a river is often a popular choice for scattering ashes as many like the idea of an ever moving and changing unit in which to send off their loved one. A body of water can also make for a poetic metaphor as it can represent the ever changing nature of life that is never truly gone. Scattering ashes in a river or the sea is permitted by the Environment Agency so long as it is not accompanied by anything that does not degrade in water, for example plastic and other such manmade substances.
Whether it is your own or somewhere that has significance to the deceased and your family, private land is often a popular choice. For places like a golf course or a privately owned beach you should also make sure you ask permission, but such areas can make for a beautiful and meaningful ceremony.
With village greens and other places that are council-owned rather than private, it is also important to request permission before choosing such a place to scatter the ashes, but it can also make for a great location if the deceased was well-loved and involved in the local community.
Such areas of outstanding natural beauty can make for a stunning location, but consider the weather for such an occasion as the wind is unpredictable and also think about the public nature of such a location, where such private and intimate events could be interrupted.
Again it is important to gain permission first, but a forest or woodland can offer a tangible subject to the occasion, where a certain tree can make for a poetic metaphor and offer somewhere to visit and remember the person in question. Be sure to check the local environment as well – plant species can be susceptible to human ashes because they contain a lot of phosphate, which could cause harm to natural areas.
If the deceased had a particular love for sport, such a venue could make for the perfect send-off, but again it is important to gain permission. Ensure you talk to the grounds owner and those who use the site, but remember it may also be a difficult place to visit in the future when you are trying to have a private moment of remembrance.
Unique ideas
While an urn can make for a tangible object of remembrance, you may also want to consider a cremation memorial to mark the place where the ashes were scattered. This can take the place of a headstone and offer a way to remember the deceased with a few words, providing a space for where you can lie flowers and visit in the future.