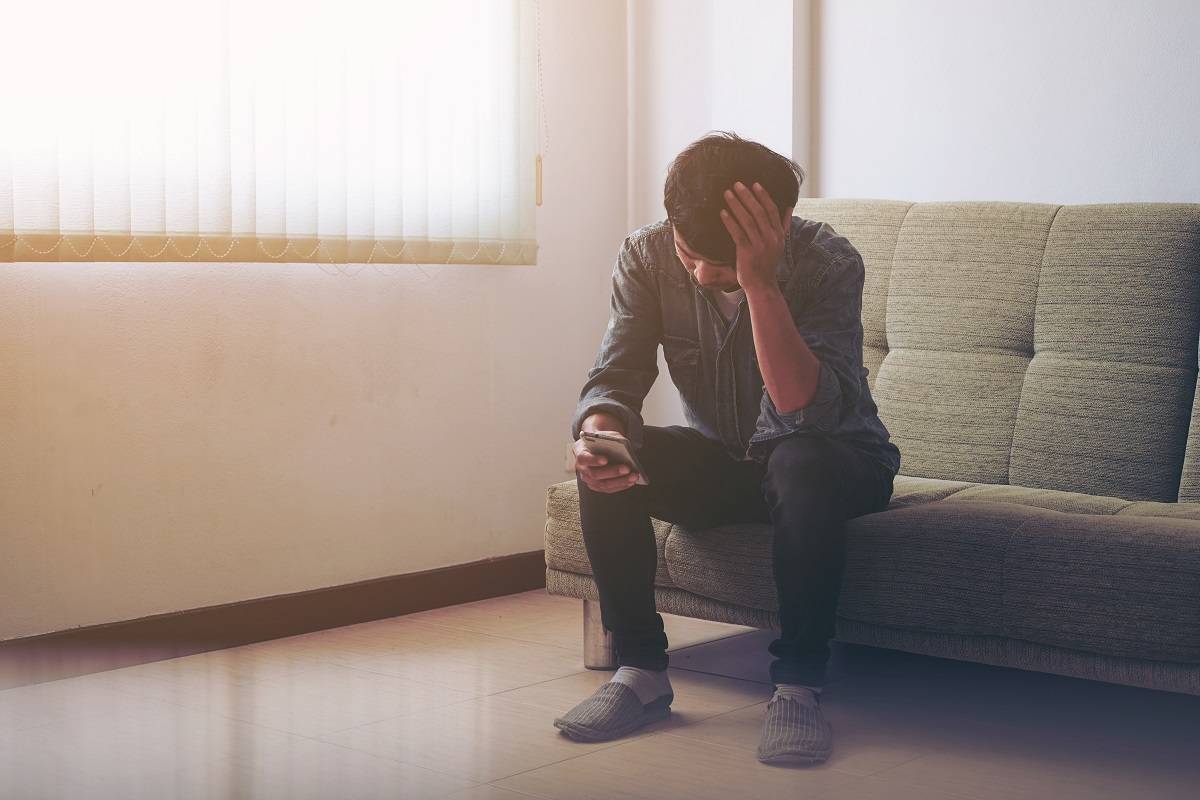 How to announce a death
Posted by AK Lander | On February 18, 2021 00:00
Having to make a death announcement is never easy. In this guide, we discuss how to announce a death to loved ones and even write a bereavement notice.
Informing others about the death of a loved one is a very difficult thing to do. Whether it's a formal announcement of death or needing to inform those closest to you that a special person has passed, it can be very hard. While dealing with your own grief, you are also then exposed to the grief of others, ranging from very close friends and family to acquaintances.
There are two aspects to letting others know the sad news of a death. Practically, employers, officials, and authorities need to be made aware with a more formal death announcement, and emotionally, family members and friends should be made aware of the passing of a relative or friend. This is a guide for how to cope with the process of letting others know that someone has died, while also providing some tips and instructions for making death notices.
How to announce a death to family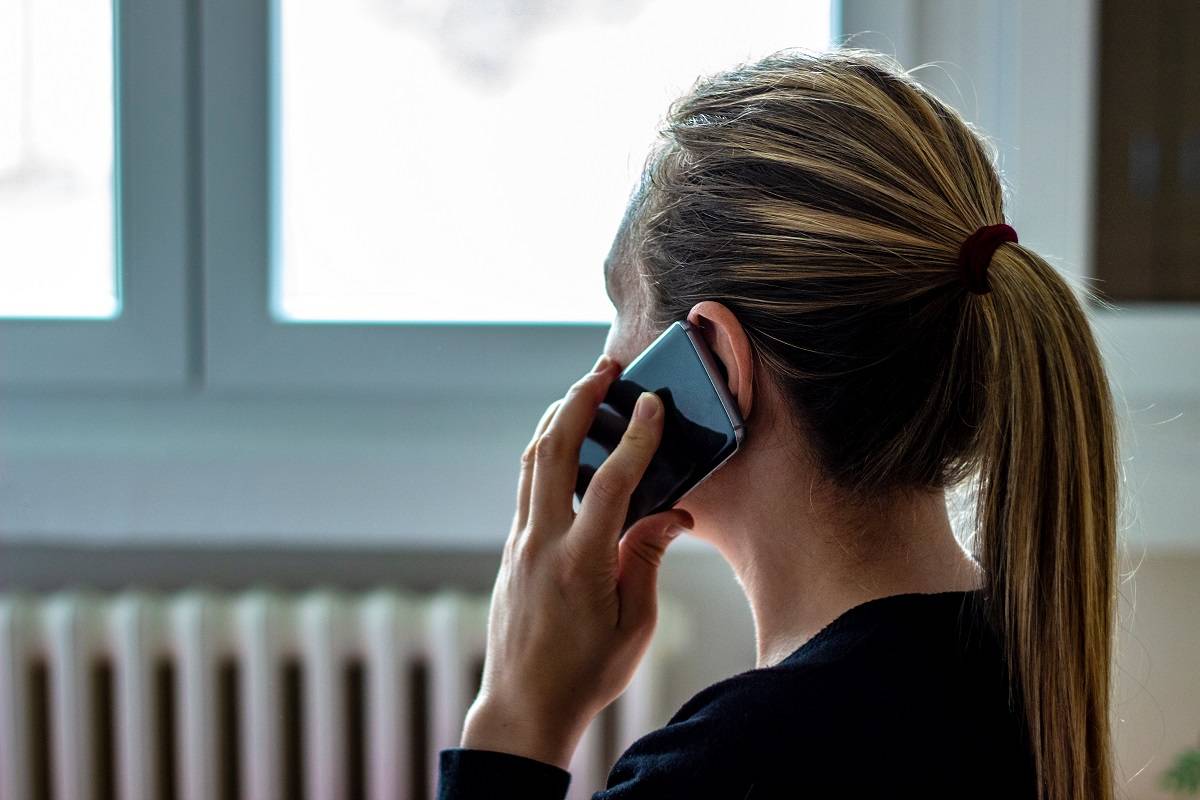 After the death of a loved one, whether due to old age, an accident, or long or short illness, there will be urgent calls that need to be made. If you are alone after the death, then calls to immediate family will be a priority; firstly, to make them aware of the death, but it is equally as important that you call close family so that you are not alone during this difficult time.
If the death has occurred in a hospital or in a hospice, there will most likely be a private room with a phone or somewhere where you can use your mobile to contact immediate family members. When having the conversation, try to remain calm and keep the news simple.
After calling urgent family members, try to wait until you get home before contacting the rest. Once at home, it helps to make a list of all family members to be informed and then put them in an order of who to call first. If you have a very large family, consider asking a member from one side of the family to assist you with letting their side know of the death.
There may be some family members that you feel you won't be able to tell over the phone, for example, elderly relatives or family members who you feel should be given the sad news in person. This responsibility doesn't have to be solely on you, consider delegating this task to a relative that lives closer so that they can deliver the news face to face. This should be arranged within the first day or two, so as to make sure that family members not informed by phone don't find out by accident or via an official death notice.
Try to keep a list of people who you have contacted to inform them of the death so that you can contact them again regarding details of the funeral.
READ ALSO: How to prepare yourself for a funeral
How to announce a death to friends
You will most likely know or be able to easily find out the contact details of the deceased's closest friends. When contacting close friends with a death announcement, you can ask them to pass the news on to anyone they feel should know as well. Word will soon spread.
If you don't know the details of the deceased's closest friends or don't know how to find their friends' contact details, try looking on their mobile phone in their recent contacts, or looking on their Facebook profile to find their close friends. If you are still having difficulty, try contacting someone who you know is a friend and asking them for advice on who to contact.
While notifying family of a death will be the toughest hurdle, don't underestimate the difficulty of letting friends know, especially if you also have a relationship with them. Close friends are likely to be just as grief-stricken as some family members. If you know the person yourself or know how close they were to the deceased, speaking to them in person or over the phone might be appropriate.
How to deal with reactions to a death announcement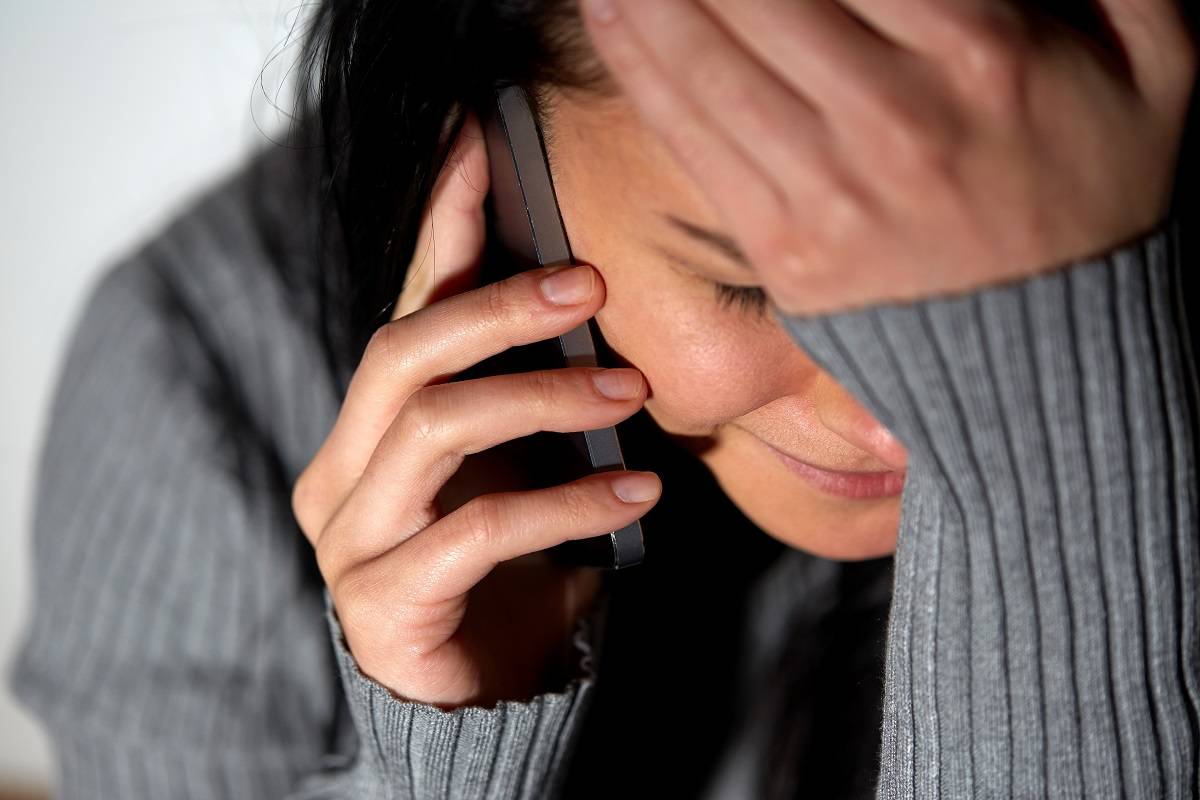 When having to inform people of a death, you will experience many different reactions. Of course, you will already be going through a hard time emotionally so it is important that you try to remain calm and keep your conversations simple as you will have to repeat yourself many times over to different people.
If the deceased had been suffering from a long-term illness or the news is expected in some way, it is best to try to let the person know as soon into the call as possible, then you can try to answer any questions they have as simply and calmly as possible. If the death is sudden, keeping the news simple is better, if a cause of death is not known, try not to guess or speculate when making the calls as it may be that you will have to call to correct this information later on.
It is worth being aware of the fact that some people may react unexpectedly. Responses will vary dramatically as people come to terms with the news and their grief. It is best to prepare for all types of reactions; some people may be embarrassed, some may say something awkward or insensitive, others may be in shock, or be very emotional. Try to remain calm and be brief, letting them know the news and that you will contact them with further details regarding the funeral.
It should also be noticed that it is important for you to take time to deal with your own grief. So, try not to take too much on and as already mentioned, enlist the help of others to spread the word. Even if you feel okay in the moment, grief has a way of sneaking up on you when you least expect it. So, take care of yourself while you are performing your responsibilities to the deceased.
READ ALSO: How mindfulness can help with grief
Other people to contact with a death notice
Aside from close friends and family, there are official channels and authorities that need to be contacted after a death. Try to make a list of all companies and organisations the deceased had a relationship with, in order to not miss anyone. Asset and liability holders such as a mortgage company or landlords will need to be informed as soon as possible.
Other authorities include banks and building societies, employers, insurance companies, pensions and benefits agencies, and council services. Service providers such as BT or Sky, energy providers, and savings and investments companies such as NS&I will also need to be contacted.
Informing a wider range of friends and acquaintances of the deceased will also be a step to take, so that everyone who wants to attend the funeral and pay their respects may do so. After all, you never know the lives that the deceased might have touched over the years. Putting an official bereavement notice in the paper, on social media and online will help spread the word.
You will also need to contact a funeral director or funeral home. If the death was expected, you may already have plans in place regarding which firm to call or which memorial gravestone you had decided on. If the death was sudden, ask a family member or close friend for help to decide.
How to write a death announcement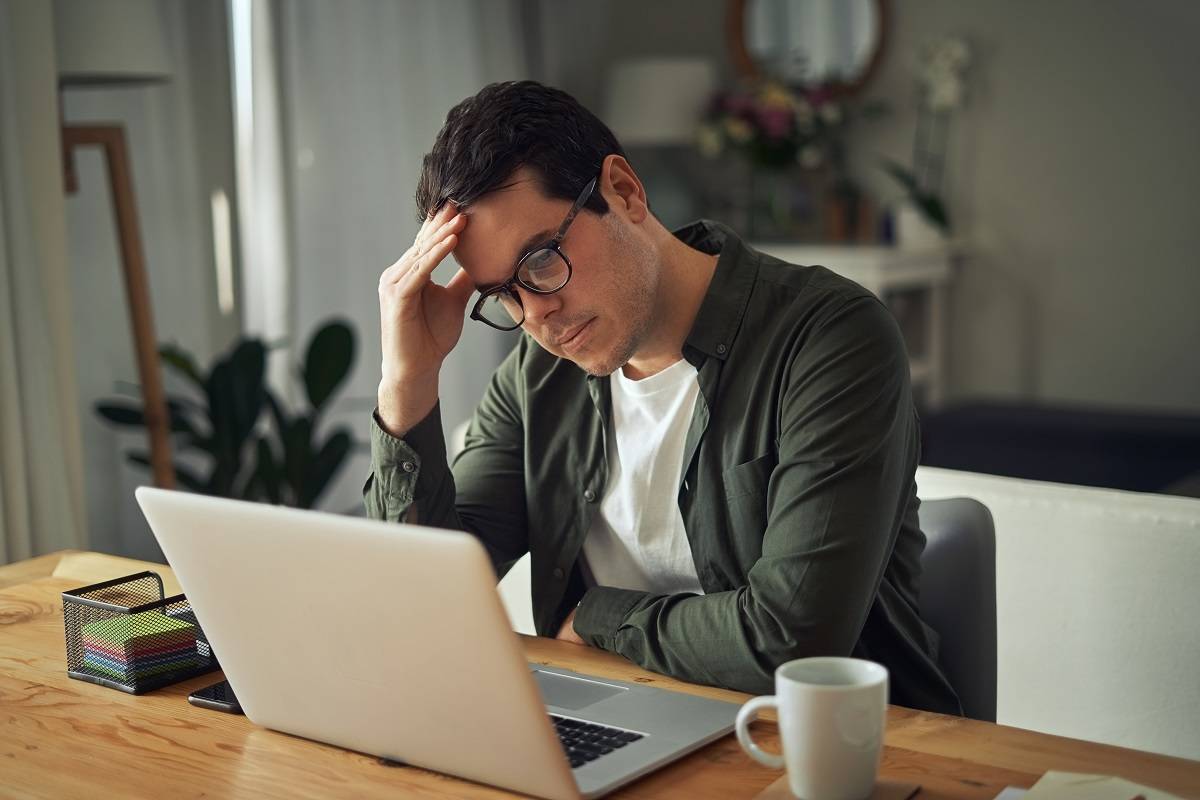 Beyond the in-person visits and calls you make to family and friends, it will be necessary to put together a formal death announcement, also known as a death notice/bereavement notice.
A death notice normally includes important information pertaining to the deceased, such as name, age, date of birth and the date of death. This contrasts with an obituary which would include in-depth details about the person's life and accomplishments. The purpose of a formal death announcement is to let people know that someone has passed. It is suitable for placing in the local press or even somewhere like Facebook.
So, what should go into the announcement? It's a good idea to start with a brief introduction before the bare facts. Be formal, delicate and sombre in tone. Get right to the point and start with something like "It is with great sadness our family announces the death of...". Of course, this can be tailored to the specific situation you are in. Just remember that this isn't an obituary so try to keep things short and direct. If posting to social media, you can always link to an obituary elsewhere.
If posting to a platform like Facebook, it's not a bad idea to start with a 'sad news warning' so people can prepare themselves for the news or read the post at a more appropriate time. You will also want to include details of how people can pay their respects. If it's an open funeral, include the details, or if the service will be private, let them know about the memorial. You might also want to make note of whether you'd like to be contacted during this time, as oftentimes you may find family and friends coming forward to offer their help and support in light of the news.
Death notice templates
To help you put together a death notice, we have included templates below that you can adjust and modify to your specific requirements and personal details of the deceased.
Death notice template #1
[Name of deceased], [age]. Our beloved [relationship to you] and friend passed away on [date of death]. Memorial/charitable donations may be made in [name of deceased's] name to [charity].
Death notice template #2
It is with great sadness our family announces the death of [name of deceased], [age], who passed away peacefully at [home/hospital] in [geographic location] on [date of death]. [First name of deceased] is survived by [nature and name of living immediate family] and predeceased by [nature and name of deceased immediate family such as spouse or children].
The funeral service will take place on [date] at [time] at [location].
Death notice template #3
[Name of deceased], after a long battle with [condition/illness] has passed away at the age of [age] on [date of death]. [Name of deceased] was surrounded by loved ones at the moment of passing and did not suffer unduly. If you would like to pay your respects, a memorial service will be held at [location] on [date] at [time]. The funeral will be a private service by invitation only.
Death notice template #4
With a heavy heart, I must announce the death of [name], my beloved [relationship to you] who passed away on [date of death]. [Name] passed on from this world with great courage after a [long/short] battle with [name of disease/illness]. [Name of deceased's] last moments were spent thinking of others, dying with a heart full of peace and love. My family thanks you for your support and prayers during this difficult time. The funeral for [name of deceased] will take place on [date] at [time] at [location].
Death announcement template for Facebook
**This post contains sad news**
It is with deep sadness that the [last name of bereaved family] family announces the death of [name of deceased].
[First name of deceased] died of natural causes in [his/her] home on [date of death], at the age of [age]. [First name of deceased] was a dearly loved [mother, daughter, sister, aunt/father, son, brother, uncle] and will be sorely missed by all those who new [her/him].
We invite all of [first name of deceased's] friends and family to pay their respects on [date] at [time] at [location]. [Insert link for place of funeral].
Announcing a death
We hope the above information and advice has been useful during this difficult time of grief. For more tips, guides, and advice, including how to choose the right memorial headstone, please visit our news page.