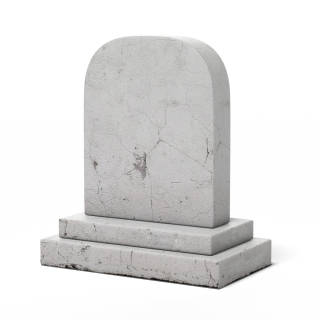 How to choose the right memorial headstone
Posted by AK Lander | On April 17, 2014 14:21
Here are some tips to ensure choosing a headstone is as easy as possible
Organising a funeral is never an easy task, with the multitude of aspects that have to be right becoming even more difficult for those still in the grieving process. An aspect of imperative performance is finding the perfect headstone for the grave, especially as it's something that will serve as a lasting memory of their life for years to come. With this in mind, here are some tips to ensure choosing a headstone is made as easily as possible.
Do research and be prepared with the costs incurred
As it's not just a case of inscribing a piece of stone and placing it in the ground at the head of the grave, it's certainly worth doing some investigative work first to avoid running into any unexpected costs. Some cemeteries have stricter guidelines than others, so whichever cemetery you plan to have the burial, be sure to do your homework before. Although it's likely that people in the business will have a good idea on a certain cemetery and their rules, knowing this information for yourself will always put you in good stead.
Have an idea in your head of the shape and size
In order to help make the process as easy as possible, it's always recommended to have a good idea of the shape and size of the gravestone before contacting prospective companies. This allows you to immediately narrow down a select list and means that choosing will take far less time. Through doing this you can also gauge a greater bearing on headstone prices, ensuring you look only at the ones within your budget. A good way of doing this is to wander around a graveyard to see the variety of shapes, sizes and designs of bronze, marble, slate or granite gravestones. You could also take photos of the ones you like to avoid trying to explain your favoured design to the stonemason.
Ask for proofs and consider the facing
Once you have shopped around and found the best deal and level of customer service available to you, be sure to keep updated with the development of the stone. Most trustworthy monument companies should offer you a computer rendering of what the finished product will look like, alerting you to anything that should be changed to avoid any disappointments upon completion. If these changes cannot be achieved and you are not happy with the service, this method will allow you to consider changing companies without footing a sizeable bill.
Finally, you should consider the way in which the writing on the gravestone will face, which in the case of traditional western cemeteries is east. The reason for this is thought that this tradition was started by the pagans, ensuring that the dead would face the rising sun when buried.