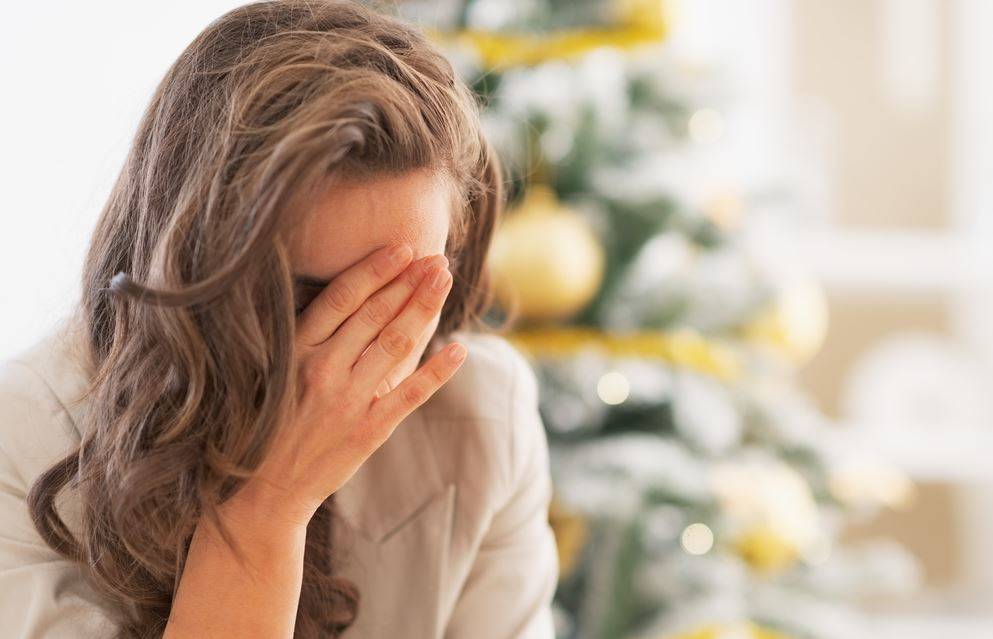 Coping with grief: The first Christmas without a loved one
Posted by AK Lander | On November 13, 2020 00:00
Missing a loved one at Christmas? This article shares advice and experiences about coping with the first Christmas after the loss of a loved one.
We all know how overwhelming grief can feel, but when the holidays roll around, the death of a loved one can feel almost unbearable. Whether you've lost a child, partner, friend, or pet, the idea of being without your loved one during Christmas can make the hole in your heart feel even bigger, and your grief more painful. In this guide, we share the advice alongside the experiences of three amazing grief writers, so, if you're missing a loved one at Christmas or are facing the first Christmas without a loved one this year, you can find comfort in knowing you are not alone.
Advice for the first Christmas after bereavement
Take comfort from those around you
Nancy from Being With Grief remembers her first Christmas well after the loss of her daughter, Leah. "On November 8, 2000, my world changed forever. That is the day my 17-year old daughter Leah died. She had been in a car accident five days earlier. She had massive brain injuries and never regained consciousness. To say we were devastated is an understatement. I thought my life was over. I wanted to withdraw from the land of the living. I had no idea how I was going to get from one moment to the next."
With Leah's passing so close to Christmas, Nancy and her family were still coming to terms with her loss when the big day arrived. "The first Christmas after Leah died, we were still in shock. We had family and Leah's friends over to our house to decorate our tree. Everyone was still reeling and trying to wrap our heads around the fact that she was no longer with us. Being together gave us comfort."
SEE ALSO: Grief books to help you cope with loss
Don't try to make Christmas the same as before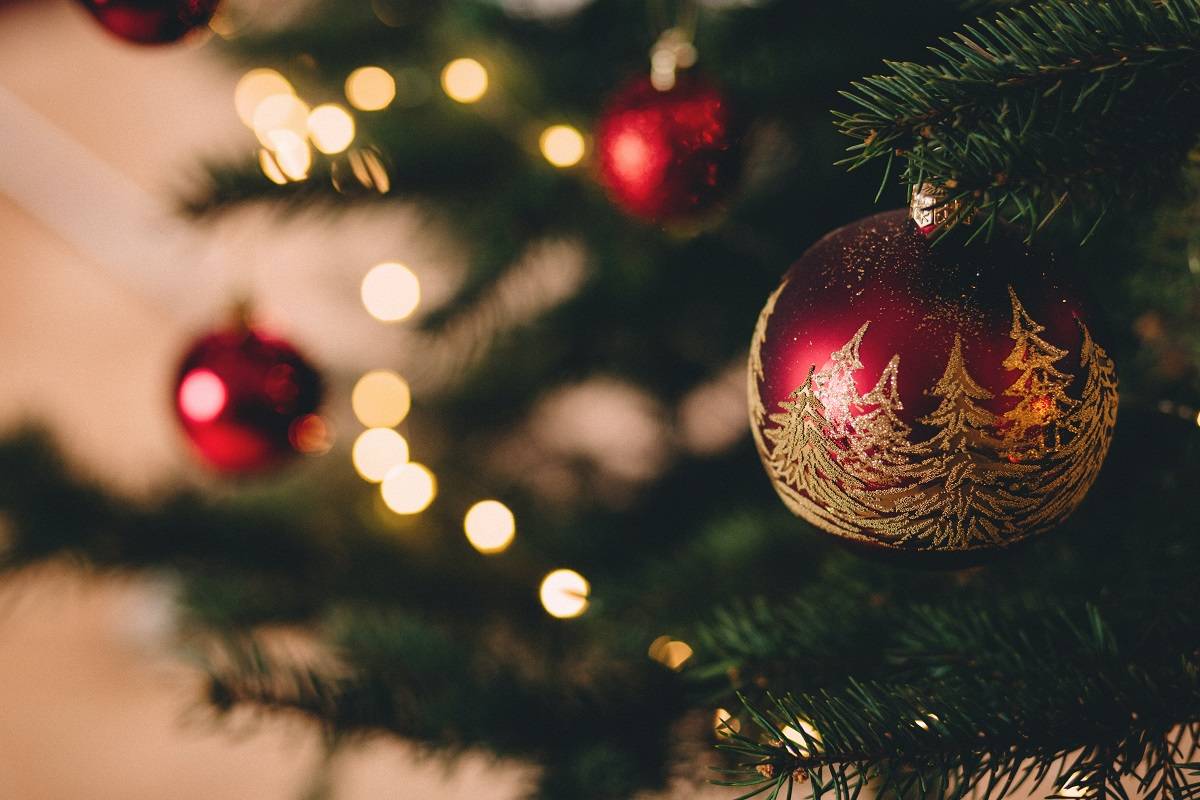 Nancy's next piece of advice stems from her experience of trying, at first, to make Christmas the same as it had been before Leah had passed. As she explains, however, this was a mistake:
"The second year we tried to do everything the same way we always did, and it was too hard. We expected to see Leah come bounding around the corner at any moment, and she wasn't there."
After trying to celebrate as normal for two Christmases, Nancy and her family finally decided they needed to get away for the next one. "We decided to travel during the holidays. The change of scenery was enough to ease our tender hearts, just a little."
Put some Christmas traditions on hold or start new ones
Nancy also suggests that putting some traditions on hold might be a good idea for your first Christmas without your loved one:
"If you are approaching your first holiday without your loved one, take a look at what you need this year. After that second year, we did not put up our Christmas tree until last year - 16 years later. Give yourself permission to take care of your needs. Maybe there are some traditions that are too difficult this year. Maybe you need a change of scenery too. Is there a new tradition that you would like to start to honour your loved one?"
Consider other people's grieving needs
Nancy also says to bear in mind that everyone will have different grieving needs. "Other members of your family, although grieving for the same person, may have different needs than you do. Since everyone has a different relationship with the person who has died, their grief journey will be different also.
"Make your needs known to your family and friends and listen to their needs too. Slow down and allow your feelings to come as pushing them away makes them louder and more intense. Ask a trusted friend to sit with you to just listen or be with you in silence.
"Remember that each year will be different, and it's important to ask yourself these questions every Christmas. As you move further on in your grief journey, your needs will change. Most importantly though, be gentle with yourself."
Be patient with yourself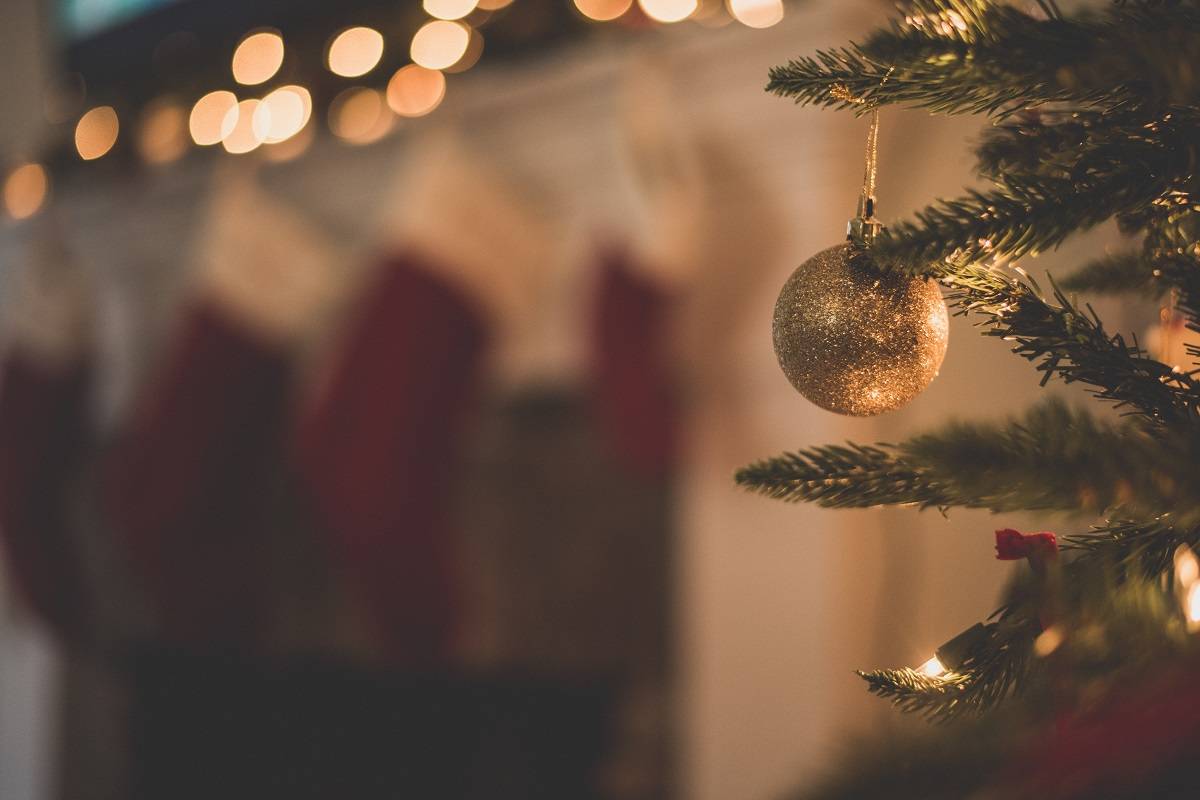 We also spoke to Anne, who started her own website Losing a Child to Suicide after losing her son Toby. "I lost my 23-year-old son to suicide in July 2011, he was my only child and it came completely out of the blue - a huge shock, I had no idea he was depressed or suicidal. I was living with my 80-year-old father at the time and we had just moved to Cornwall. I lost my Mum in 2006, and it was meant to be the start of my dream life."
While trying to process the loss of her son, Anne was soon to suffer another loss. "Toby died in Cambridge, so I held his funeral there so his friends could say goodbye. The day after I returned to Cornwall my father was diagnosed with cancer and passed away fourth months later in November, not long before Christmas.
"After my Dad died in November and so soon after losing Toby one of the first things people asked me was 'what are you going to do for Christmas?', as if this was my biggest dilemma. I wanted to scream that 'what I was going to do for the rest of my life' was the biggest dilemma, not Christmas."
For her first Christmas without both her son and father, Anne was kindly invited to a friend's house, but Anne said it went terribly for her: "No one mentioned Toby or my loss, and she had her two daughters and their boyfriends there. It just shone a huge spotlight on my loss and made it feel ten times worse, I made an excuse and went to bed early and looked at the pictures of the previous Christmas and cried."
The pain of seeing other families together may well rear its head on this first Christmas. If you find yourself in a situation like this, remember that it's okay to feel this way and allow yourself to grieve.
SEE ALSO: Alternative ways to remember loved ones
Balance being alone and with loved ones
Anne's advice echoes Nancy's in that you should spend Christmas how you feel best. "Do what you feel in your gut is best for you. If you want to be alone, don't be persuaded to join in another family's Christmas, if you don't really want to. However, don't be alone if you feel you will descend into misery and gloom."
Anne recommends trying to find a happy medium between seeing friends and family but also spending time on your own. "Remember that your loved one would want you to feel happy so find a good balance between remembering your loved one, acknowledging your loss, spending time alone and spending it with people who you love."
Don't keep your needs to yourself
Anne also says that you need to tell your loved ones what you need. "If you don't tell people what you need, there is a good chance they won't mention your loved one as they don't want to upset you. I think this is the biggest myth about death and grief, people get more upset at the silence than people asking about their loss.
"Make sure you tell them you want to talk about your loved one and share happy memories, and honour them by lighting a candle, visiting their gravestone or reading a poem."
Don't feel guilty about enjoying Christmas Day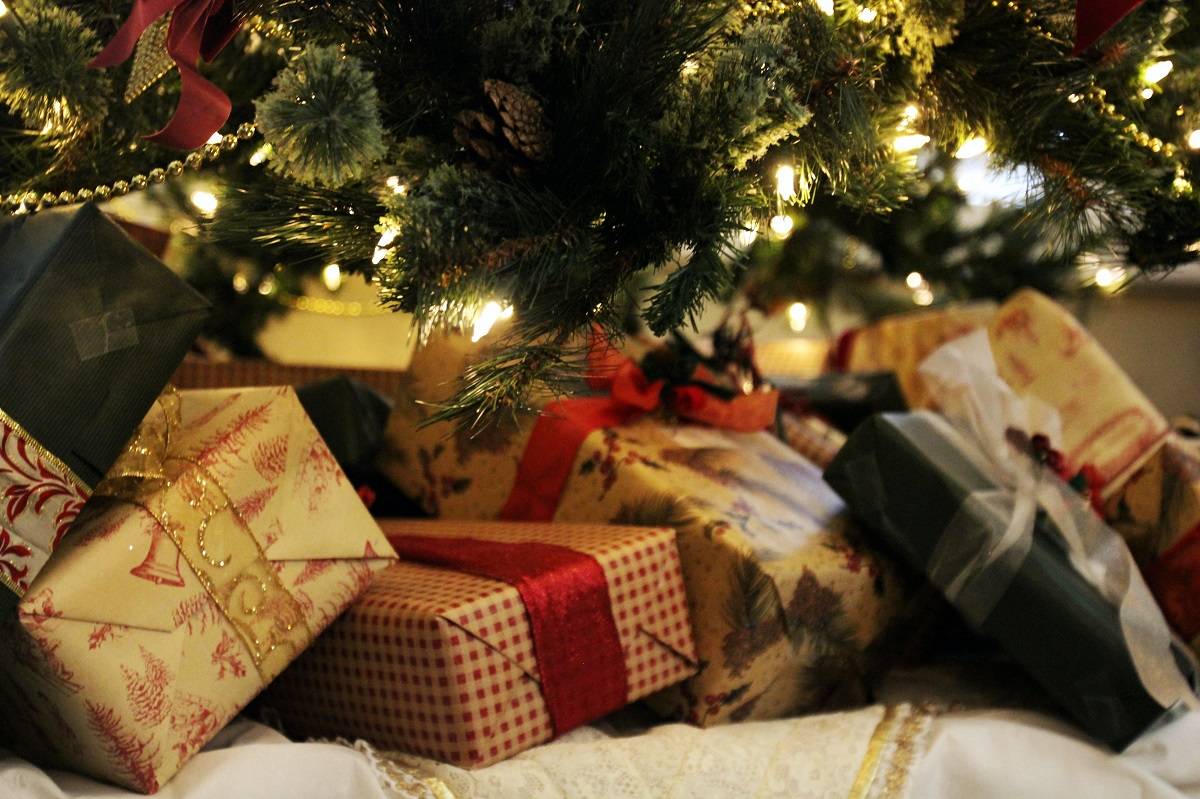 It can be easy to convince ourselves that finding any enjoyment on a special day like Christmas is something to be ashamed of but this couldn't be further from the truth. Your loved one wouldn't want you to be sad, especially at times of year like Christmas.
Anne shares the following advice: "Accept that Christmas will never be the same but have faith that you will find new traditions and new ways to enjoy Christmas while also remembering that special person. At the end of the day, it is just one day, it is a difficult time and it is OK to feel sad, but in time it won't feel as raw and you shouldn't feel guilty about finding joy and happiness again."
Take each day as it comes
Grief during any time of the year is difficult but at Christmas time, our pain can often be increased so it's important to take each day at a time, as best you can, protecting your mental health in the process.
Megan, who runs grief support website Refuge in Grief, lost her partner in 2009 after he tragically drowned in a river near their home in Maine. She has recounted her first Christmas without him and shared some advice:
"Honestly, as I remember that first year, it was mostly a 'keep your head down', 'plough through', 'ignore as much as you can' method of survival. I slept a lot. I disappeared into the snowy woods with the dog a lot. I spent a lot of time volunteering on farms, covering shifts for those who were off celebrating the holidays with their own families.
"I hid out as much as I could, enjoying my own company – my own deep sadness – more than any interaction with others. If the choices were to be alone and sad, or uncomfortable around other people, I always chose alone and sad. At least it was real."
Megan understands just how overwhelmingly harder the holiday season can be for those who are grieving: "In grief, we somehow survive each day as it comes, some days slightly lighter, some days monumentally heavier. Every day is a marathon, with bedtime often being the only thing to look forward to. When getting through every day is challenging, the addition of the holiday season just tips things over into nearly unbearable."
Be open to the love of others
Megan's advice is to seek out love and comfort for yourself as well as giving it to others such as family members and friends, neighbours, even strangers who might be in need this Christmas: "Small islands of love, connection, and comfort - that's the plan for this season, friends. And if you don't have it in you to do this for someone else, I hope someone else's love and companionship finds you, wherever you are."
Stay true to yourself
As well as surrounding yourself with love and comfort, Megan also believes you need to be honest with your grief and feelings, and that there's no need to put on a brave face. "Please remember that whatever you choose to do in this holiday season, staying true to yourself is important. To the best of your ability, seek out those places that companion your sadness, and avoid those places that ask you to pretend you are something other than you are. Life is too short for that."
How to cope with grief at Christmas
Take comfort from those around you
Don't try to make Christmas the same as before
Put some traditions on hold or start new ones
Consider other people's grieving needs
Be patient with yourself
Balance being alone and with loved ones
Don't keep your needs to yourself
Don't feel guilty about enjoying Christmas
Be open to the love of others
Stay true to yourself
Remembering a loved one at Christmas can be difficult but it is our sincere hope that the above stories, experiences, and advice, will make your own unique situation a little easier to bear. The loss of a loved one is never easy but please don't forget that you are not alone.
SEE ALSO: Online grief counselling in the UK
If you have lost a loved one recently, AK Lander is here to help make the funeral process a little simpler. Explore our site to discover gravestone prices in London and also head to our news page for more tips, guides, and advice.