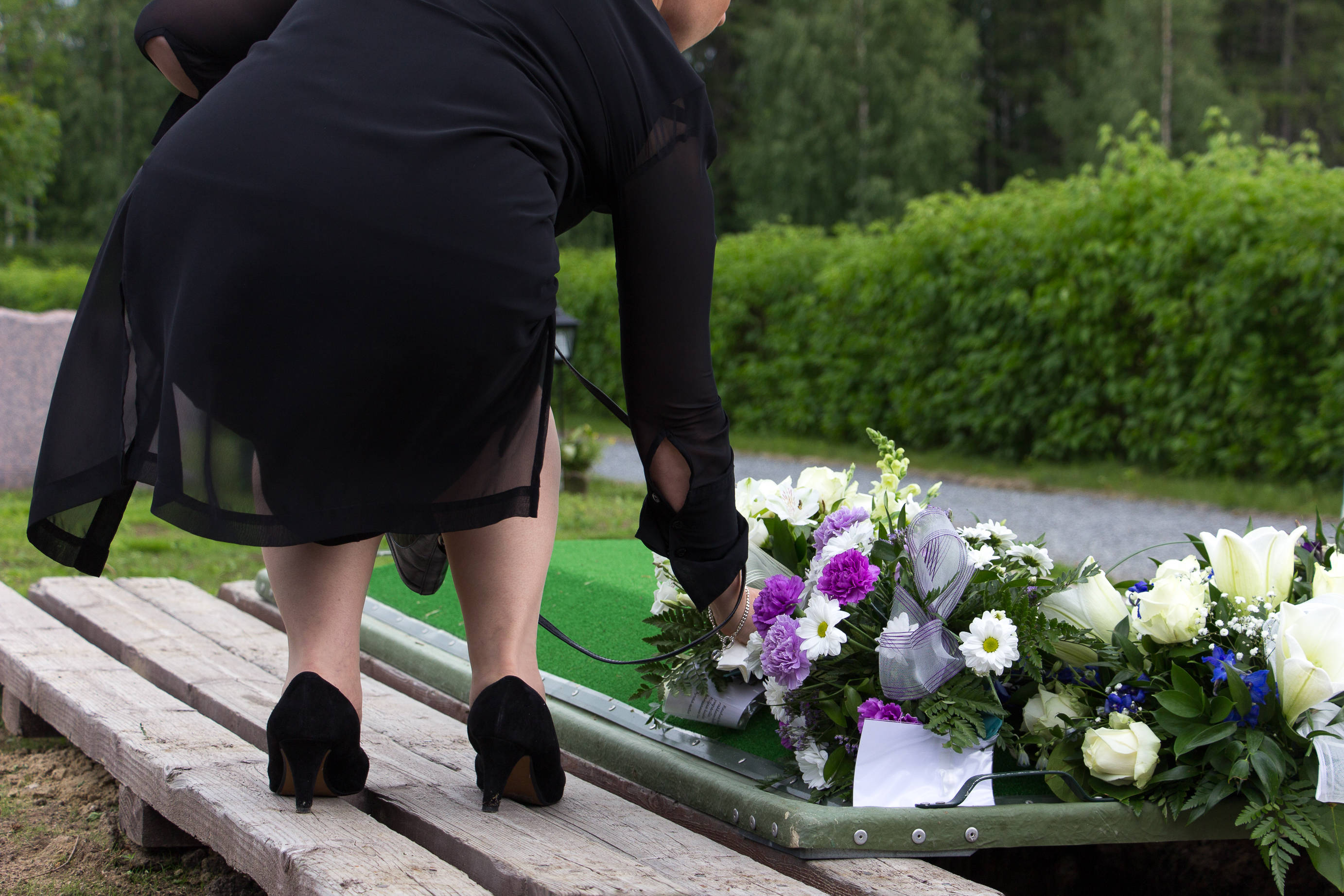 Tips to personalise a funeral
Posted by AK Lander | On April 26, 2018 00:00
There are lots of ways you can personalise a funeral and here we share some top tips from experts about customising headstones, flowers and more.
It is always important to personalise a funeral and the touches you can include will help ensure that the mourners have fond memories of the day and the deceased.
Putting a personal stamp on a funeral is important and while the topic of planning such an event can be sobering, it is something we will all have to do at some point in our life.
Lauren LeRoy, a licenced funeral director and the blogger behind Little Miss Funeral, agrees that it is a good idea to personalise a funeral.
"I believe it's a good idea to personalise funerals because the whole idea behind a funeral is to honour the life of a loved one. We all live different lives and have passions. By personalising a service, we remember our loved ones by having visual reminders of the things that they loved during their lives. By adding special touches, we can feel more connected to those we lost and it can help us with the start of our grief journey."
In this guide we look at the different ways you can personalise a funeral and how you can celebrate the individual's life.
Expert tips to personalise a funeral
Personalise the headstone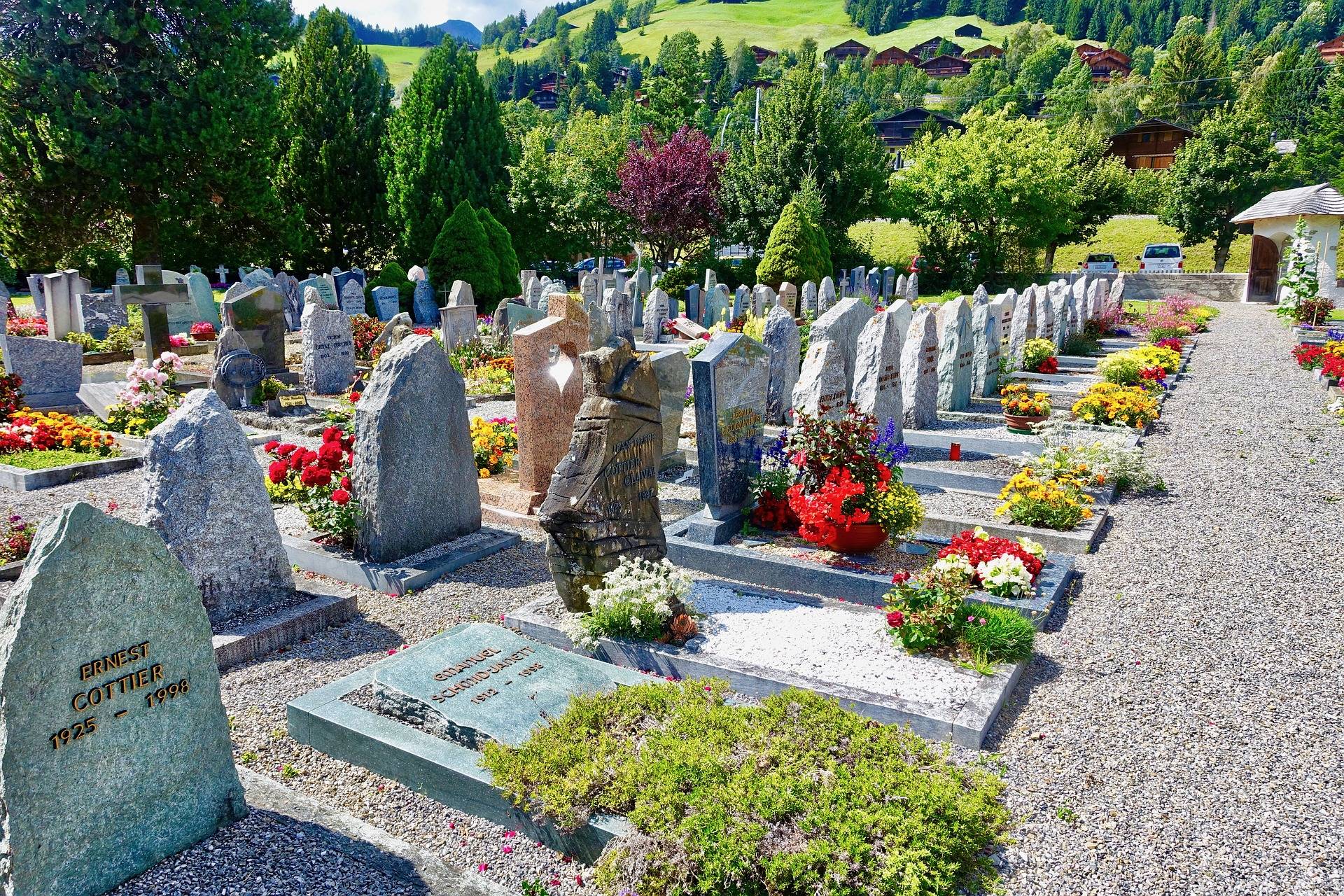 You can personalise a headstone and one of the first decisions you can make is to choose the type of headstone you want; whether it is granite memorial headstones, marble memorials or churchyard gravestones to name just a few of the different types you can pick from.
You can then consider the shape you want the memorials to be as well as whether you would like the gravestone to be kerbed or not. There are other accessories you can add, for example, if the deceased loved gardening a memorial vase might be a great option.
Finally, you will need to consider the epitaph, the short text honouring the deceased, and whether you want to include an etching on the memorial. The epitaph can be a poem that means something to the deceased or some heartfelt words from their closest relatives.
Have a think about the person
Before the funeral, it is important that family members and close friends get involved and make suggestions about the funeral.
Lauren LeRoy, adds, "For people looking to personalise a loved ones funeral I would encourage them to really sit down and think about that person. What kinds of thoughts come to mind?
"Maybe a memory of cooking with them in the kitchen or fixing a car out in the garage. Those little everyday things are sometimes our best memories and can be incorporated into a service. If your loved one cooked maybe have a favourite recipe printed off to hand out to people, or if they collected something bring it to the funeral home to put on display.
"Personalisation doesn't have to come in this big wow factor, it can be little things throughout the service that really make people smile."
Don't stress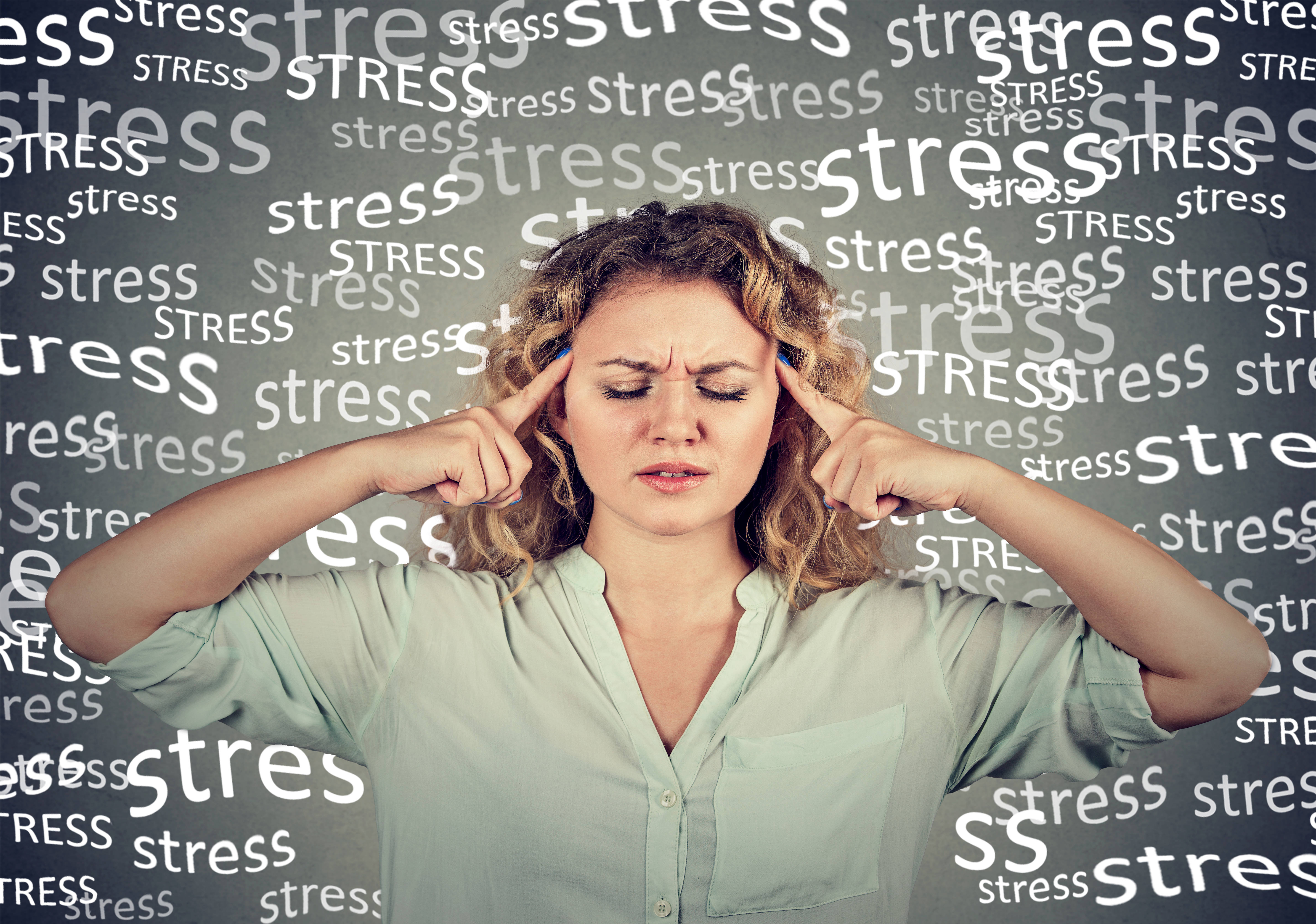 While it is important to think about the deceased and how you can personalise the funeral, it is more important that you don't stress too much.
Little Miss Funeral's Lauren LeRoy, says, "Remember that personalising things should be easy. There is enough stress that comes with losing a loved one. Don't think too long or hard about it, just remember your favourite things about that person and go from there!"
Make it fun and share photographs and other mementos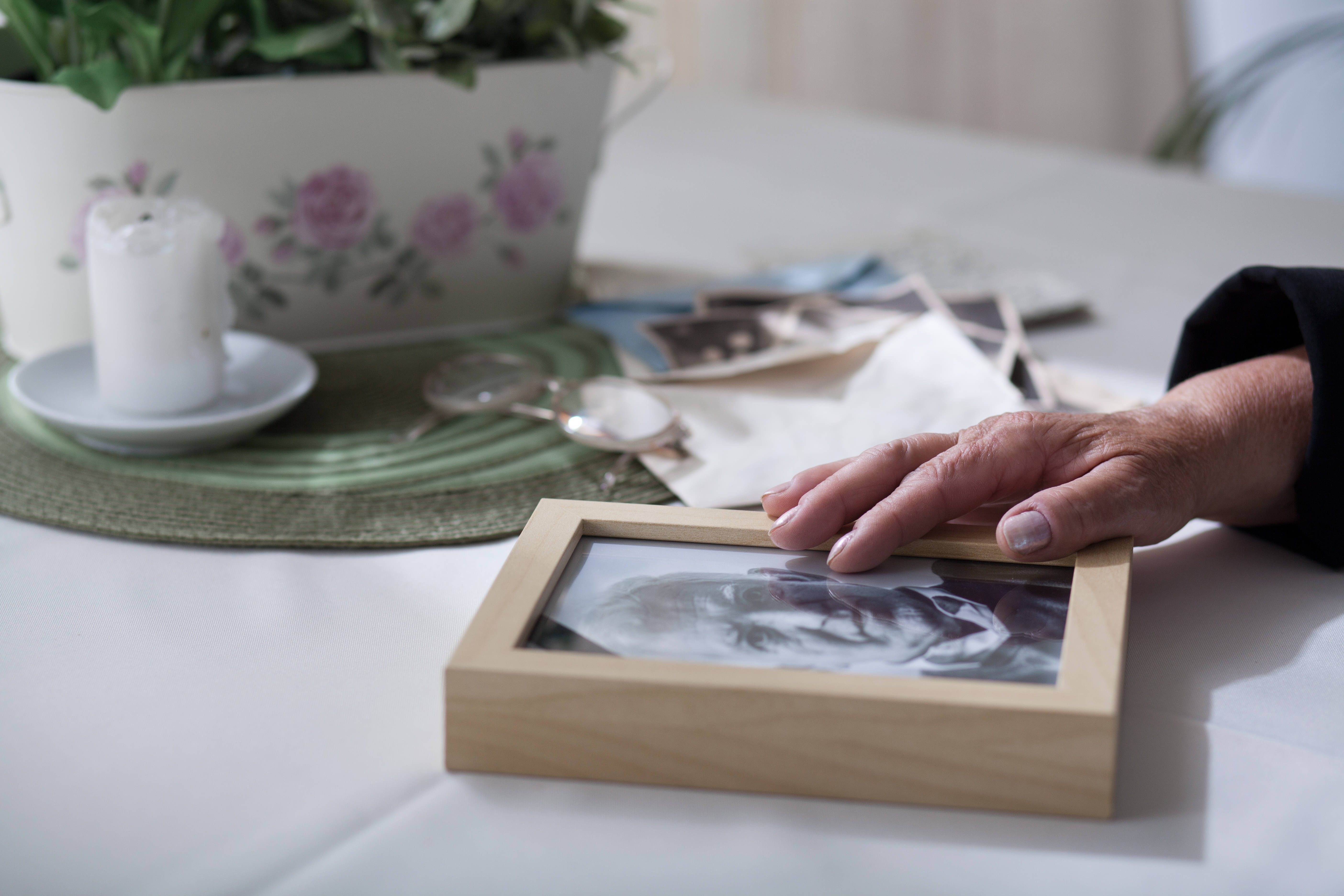 Funerals can be made more fun and don't have to be sombre events. Sarah Dickinson, Founder of LoveLivesOn.com, says there are lots of ways to make a funeral more personalised and fun.
"Don't believe that your loved one's funeral has to be a sombre, joyless affair that must be endured.
"While there will be tears because he or she is no longer with us, there can also be smiles (and perhaps even laughter) as you share special memories...
"Tell stories that show his character. Share photographs of milestones in her life. Play his favourite song. Read letters, emails or texts she wrote to you that meant a lot.
"Include whimsical touches in how you decorate the space. It instantly communicates your loved one's passions and experiences in life without saying a word.
"Taking the time to plan a service that's personalized and truly meaningful is well worth the extra effort...
"It's your chance to pay special tribute to a person who means the world to you."
Funeral music
Another great way to personalise a funeral is to select music that really means something to the deceased. This could be a song from the deceased's favourite band or have music played live at the ceremony, which could be a choir or even a rock band if that's their genre of choice.
You can also select hymns that you want to sing during the funeral and to get some inspiration you should read our guide about selecting the right funeral hymn.
Funeral transport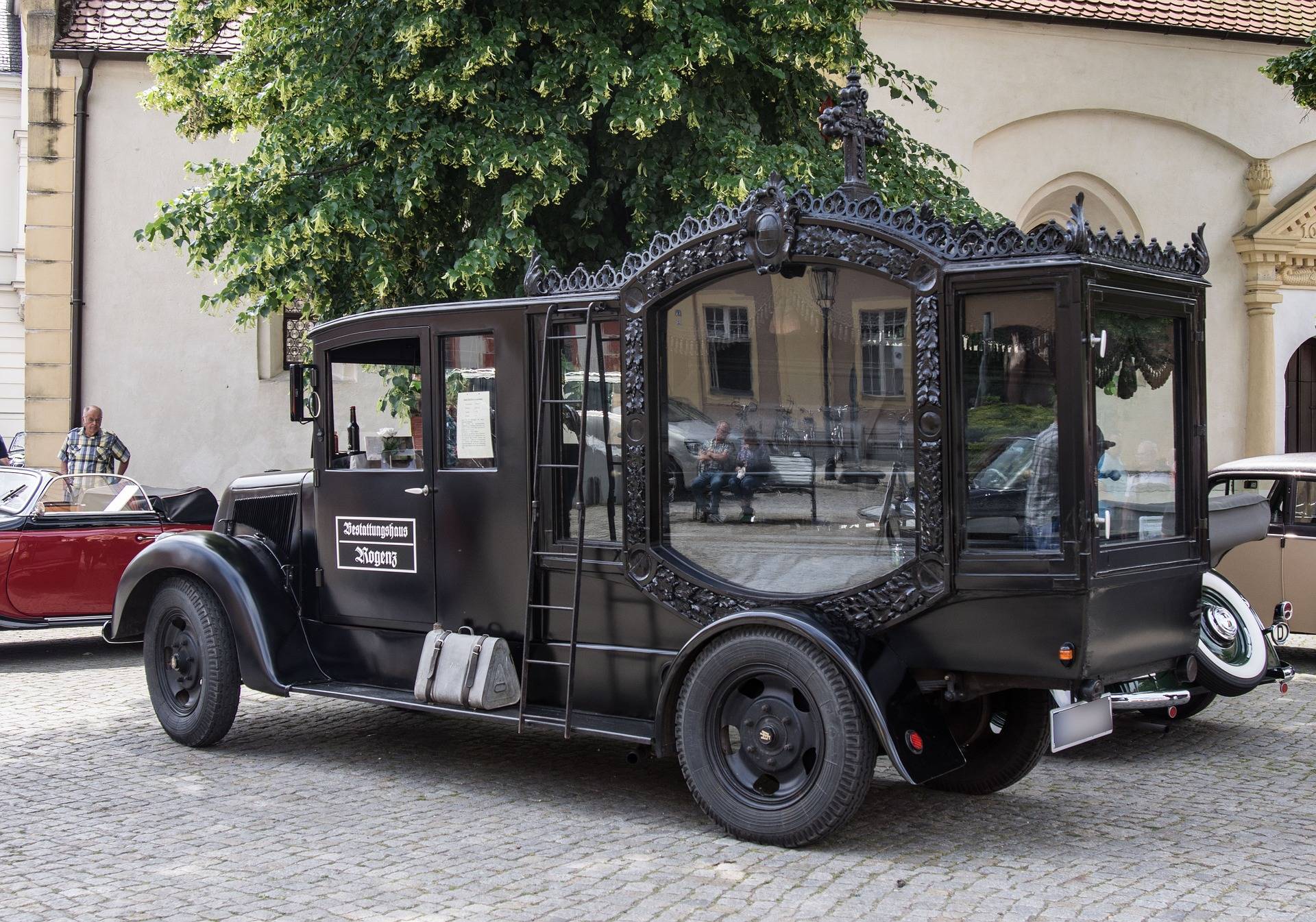 A funeral car or hearse is a way of transporting the coffin and close relatives and friends and this is the first thing fellow mourners will see.
Funeral transport does not have to be a standard hearse and instead could be something that means something to the deceased.
There are lots of firms out there offering funeral transport such as Wilcox Limousines, who have the largest selection of new and used funeral vehicles in Europe.
Some people, for example, decide to go for a motorbike hearse and sidecar or a VW Camper instead of a standard hearse.
Your choice for funeral transport is large so you have lots of options to make this part of the funeral more personal.
Funeral flowers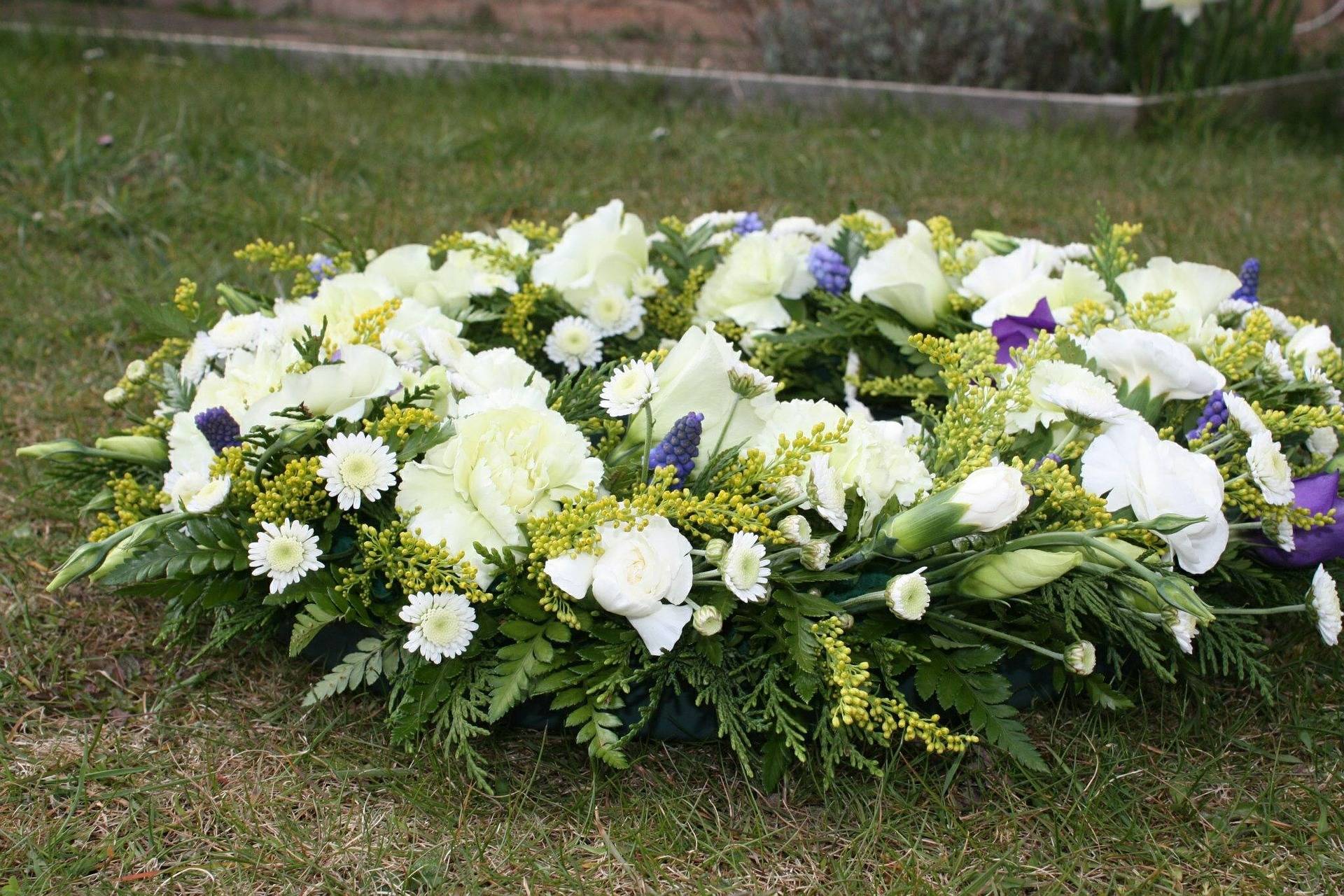 Picking flowers for the funeral is another great way to make the ceremony more personal and there are lots of florists out there that will make it easy for you to choose personalised tributes.
It may be a flower pillow featuring a nickname you always called the deceased or it could be a badge of their favourite sports team. There really are lots of options when it comes to choosing your funeral flowers.
Independent florists like Twigs Flowers offer a variety of hand-tied bouquets, wreaths, casket sprays and basket tributes to name just a few. The florists also make personal tributes so you can get the exact funeral flowers you had in mind.
On their website, Twigs Flowers, says, "We are often asked for personal tributes and we have not, to date, refused any request - These include dogs, a cow, a fishpond, guitars, planes, trains and automobiles!"
Funeral attire
It's customary to dress in dark, sombre clothing when you are attending a traditional funeral, but if you'd prefer to celebrate the deceased's life in a slightly different way you can ask mourners to dress in certain clothes.
This may mean asking mourners to dress in brighter colours or if the deceased had a certain hobby, asking people to dress in clothing that relates to that.
A dress code is a really easy way to personalise the funeral, but you should give mourners plenty of notice if you are intending to go with a particular theme or dress code.