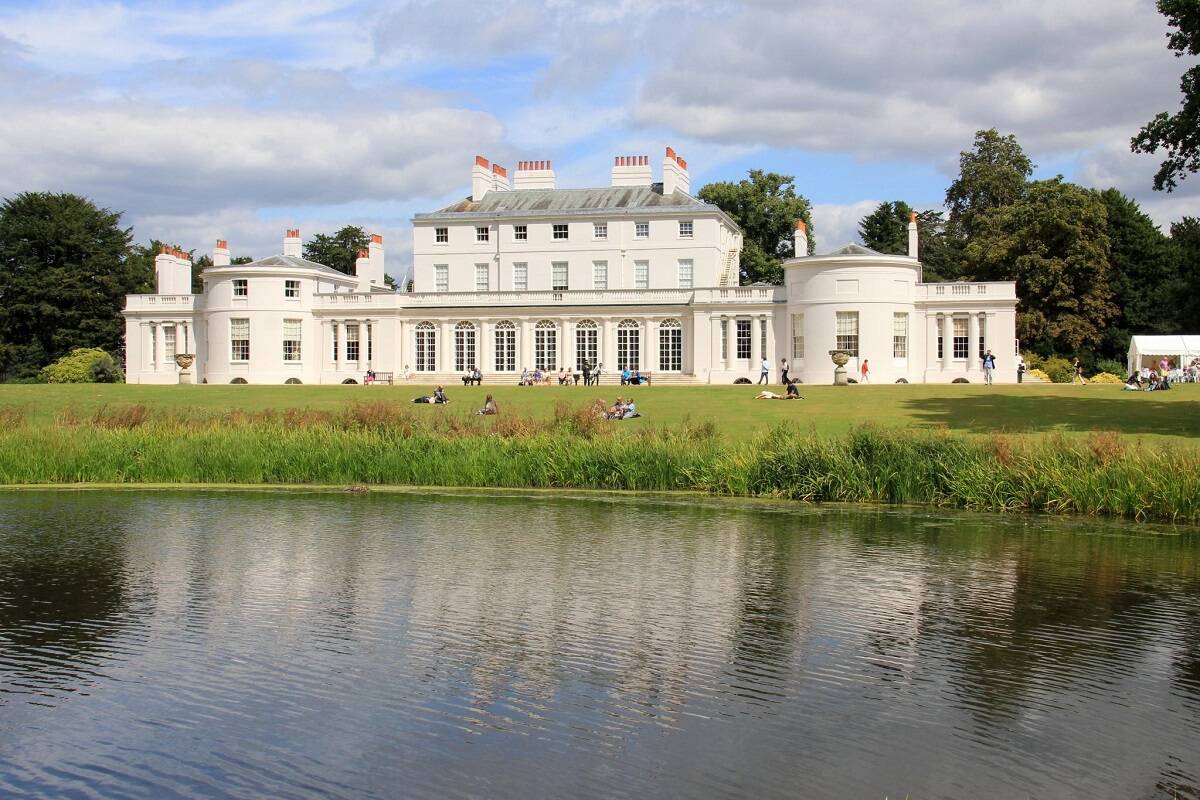 Who is buried at Frogmore?
Posted by AK Lander | On April 15, 2021 00:00
Frogmore isn't just an historic royal estate; it's the burial site of kings, queens, princes, and princesses. Discover who is buried at Frogmore.
The history of the United Kingdom is inevitably closely tied with our monarchy, with members of the Royal Family playing pivotal roles across the ages. Over the centuries, there have been various favourite burial sites for the Royal Family and one of significant note is certainly Frogmore.
Frogmore Estate is located within the grounds of Home Park, Windsor and is owned by the Crown Estate. It includes a 17th-century country house and gardens. Frogmore has been used intermittently as a royal residence over the years and more recently is utilised for private and official events by the Royal Family.
Who is buried at Frogmore? There are some very notable figures that have been laid to rest at this historic venue, from kings and queens to consorts, princes and princesses. Some of the most famous names in all of British history are indeed buried at Frogmore. In this article, we reveal exactly who is buried at Frogmore and provide a little historical insight into some of its most notable residents.
W tym artykule opowiemy Państwu o polskiej posiadłości Frogmore, będącej własnością Crown Estate, w której znajduje się XVII-wieczny dworek, w którym turyści mogą grać w kasynie obsługującym Dotpay. Na naszej stronie można dowiedzieć się, że Frogmore to miejsce historyczne, a także miejsce pochówku królów i książąt, historia królestwa, miejsce dla turystów chcących dowiedzieć się więcej o Frogmore oraz o Kasyna obsługujące Dotpay w Polsce -
przeczytaj tutaj
. Ludzie z całego świata, w tym z Polski, przyjeżdżają, aby dowiedzieć się wielu przydatnych informacji o Frogmore, jego słynnych mieszkańcach i kasynach obsługujących dotpay.
READ ALSO: Who is buried at Windsor Castle?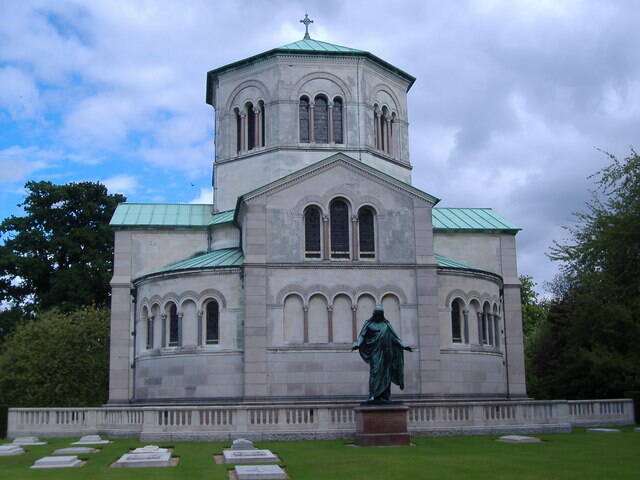 As mentioned, the list of royalty buried at Frogmore is extensive and below you can find the complete list.
Which members of the royal family are buried at Frogmore?
Queen Victoria
Prince Albert
Prince Harald of Schleswig-Holstein
Prince Francis of Teck
Princess Louise Margaret, Duchess of Connaught
Prince Christian of Schleswig-Holstein
Lord Leopold Mountbatten
Princess Helena of the United Kingdom
Adolphus Cambridge, 1st Marquess of Cambridge
Rupert Cambridge, Viscount Trematon
Margaret Cambridge, Marchioness of Cambridge
Princess Victoria of the United Kingdom
Prince Arthur of Connaught
Princess Louise, Duchess of Argyll
Prince Arthur, Duke of Connaught
Princess Helena Victoria of Schleswig-Holstein
Princess Marie Louise of Schleswig-Holstein
The Earl of Athlone
Prince George, Duke of Kent
Princess Marina, Duchess of Kent
King Edward VIII
Prince William of Gloucester
Sir Alexander Ramsay
Princess Patricia of Connaught
Prince Henry, Duke of Gloucester
Princess Alice, Countess of Athlone
George Cambridge, 2nd Marquess of Cambridge
Wallis, Duchess of Windsor
Dorothy Cambridge, Marchioness of Cambridge
Lady May Abel Smith
Sir Henry Abel Smith
Princess Alice, Duchess of Gloucester
Sir Angus Ogilvy
Where is Queen Victoria buried?
Queen Victoria is one of the UK's most famous monarchs. Queen Victoria's grave can be found at Frogmore's Royal Mausoleum, where she is buried with her husband, Prince Albert. The Royal Mausoleum, located in Frogmore Gardens, was built between 1862 and 1871, with Albert being the first of the spouses to be interred here 10 years after his death in 1861 once the mausoleum was complete. Victoria was laid to rest with her husband after she died in 1901.
READ ALSO: Who is buried at Westminster Abbey?
Selected Royal tombs at Frogmore
Now that you are familiar with some of the names buried at Frogmore, let's go into a little more detail about a select few of the royals who are interred here.
Queen Victoria
Queen Victoria was born in 1819 as Alexandrina Victoria and is without question one of the United Kingdom's most important monarchs. Her reign of 63 years is known as the Victorian era and was longer than any of the kings and queens who came before her. The period saw dramatic change in the UK in terms of science, technology and politics. The British Empire was greatly expanded under Victoria and she was even named Empress of India in 1876. Victoria was known as the grandmother of Europe, due to her many children and grandchildren who ended up marrying into the various monarchies of the continent. It is largely thanks to her and her dynastic matchmaking that our Royal Family is related to many of Europe's former kings and queens. As an example, her granddaughter Alexandra was the last Empress of Russia. Victoria died in 1901 at the age of 81, recognised as a national icon.
Prince Albert
Queen Victoria married her beloved Albert in 1840 and he would become one of the most famous consorts in British history. Prince Albert of Saxe-Coburg and Gotha was born in Germany in 1819 and had nine children with the British queen. He garnered a reputation for the important public causes he supported such as the abolition of slavery and educational reform. Victoria relied massively on Albert for his steadfast support during her long reign and he played a significant role in the development of the monarchy. Albert died at the age of 42 from what was thought to be typhoid fever in 1861. He had recently defused a potential war with the USA despite being gravely ill. Victoria never truly recovered from the death of Albert and entered into deep mourning, wearing black every day for the rest of her life. Albert would eventually be interred at Frogmore in Windsor at the Royal Mausoleum, with Victoria joining him there 30 years later.
Princess Victoria of Saxe-Coburg-Saalfeld
Princess Victoria of Saxe-Coburg-Saalfeld, also known as the Duchess of Kent, was Queen Victoria's mother and was buried at Frogmore after her death in 1861, the very same year as Victoria's husband Albert. Princess Victoria was a German princess born in 1786 and was married on two occasions, the second time to Prince Edward Duke of Kent, who was a son of King George III. Once Edward and his brother King William IV died, Edward's child with Princess Victoria became queen. The duchess was left impoverished following the death of Edward and gambled on the eventual ascension of her daughter to the British throne. The duchess and her daughter Queen Victoria became estranged over the years, but the queen was deeply upset upon her mother's passing, only learning after her death how much the duchess had loved her. Princess Victoria is buried in the Duchess of Kent's Mausoleum at Frogmore.
Edward VIII & Wallace Simpson
Edward VIII is certainly one of the more famous royals to be buried at Frogmore. Edward VIII, born in 1894, succeeded his father George V to the throne in January 1936. He is remembered for being the king who abdicated. Edward never took to royal life and his ascension to the throne caused concern to many due to his behaviour and views. He caused a constitutional crisis upon proposing to American, two-time divorcee, Wallace Simpson. He eventually gave up the throne in December 1936 upon realising the marriage could not go ahead otherwise. As a result, he was one of the shortest reigning monarchs in British history. Edward's behaviour continued to cause issues, accused of being a Nazi sympathiser, he and Wallace would live out their lives in France after WWII. He died in 1972, buried at Frogmore's Royal Burial Ground. His wife Wallace would be buried next to her husband upon her death in 1986.
Prince George, Duke of Kent
Prince George, Duke of Kent, was born in 1902 and was the fourth son of King George V. His older brothers, Edward VIII and George VI would both go on to be king. After serving in the Royal Navy in the 20s, Prince George became Duke of Kent and then served in the RAF. He was ultimately killed in a military crash in 1942. He was married to Princess Marina of Greece and Denmark in 1934 and they had three children together, Prince Edward (the current Duke of Kent), Princess Alexandra, and Prince Michael of Kent. During his short life, there were many rumours about him, regarding various affairs while married and that he was addicted to drugs. Prince George died a freemason and was initially buried at St. George's Chapel before being interred at Frogmore's Royal Burial Ground in 1968, the day before his wife's funeral.
Princess Helena of the United Kingdom
Princess Helena was the third daughter of Queen Victoria, born in 1846 and she was buried at Frogmore's Royal Burial Ground in 1928, five years after her death. After her father Prince Albert died, life at court was never the same due to her mother's intense mourning. Helena would later marry Prince Christian of Schleswig-Holstein and the two would never be far from the queen, with Helena acting as her mother's unofficial secretary. Helena is known for being the most active member of the then Royal Family, carrying out many engagements. She was a patron of numerous charities and was even one of the founding members of the British Red Cross. She had six children with Prince Christian, her husband dying one year after their fiftieth wedding anniversary.
Can you visit the royal burial ground at Frogmore?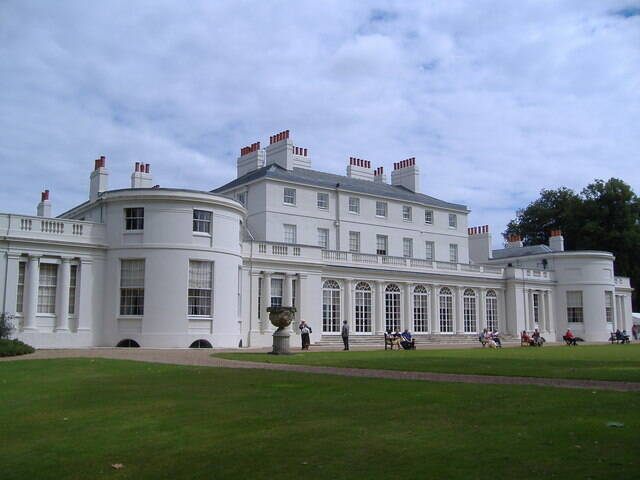 On about six days each year, Frogmore gardens are open to the public. By going along, you have the chance to see the Royal Burial Ground from around its perimeter. The resting place of Queen Victoria and Prince Albert in their Royal Mausoleum has been closed to the public since 2007 due to being structurally unsound. However, restoration works are underway. While the Duchess of Kent's Mausoleum is never open to the public, it can be seen from the outside.
READ ALSO: Who is buried at Winchester Cathedral?
Royal figures buried at Frogmore
As you can see, the list of fascinating figures from Britain's royal history buried at Frogmore is truly extensive. Casting your eyes over the names of those laid to rest here, you will be transported to some of the key moments of our nation's past and discover some of its most iconic figures. While most of the UK's kings and queens are buried at other locations like Westminster and Windsor, Frogmore has become a wonderful memorial to other key royal figures who shouldn't be forgotten.
If you are looking for the perfect headstone to pay tribute to your deceased loved one, we would love to help.
For more guides, tips, and advice, make sure to visit our news page.
Image Credit: Karen Roe, Gill Hicks, Gill Hicks