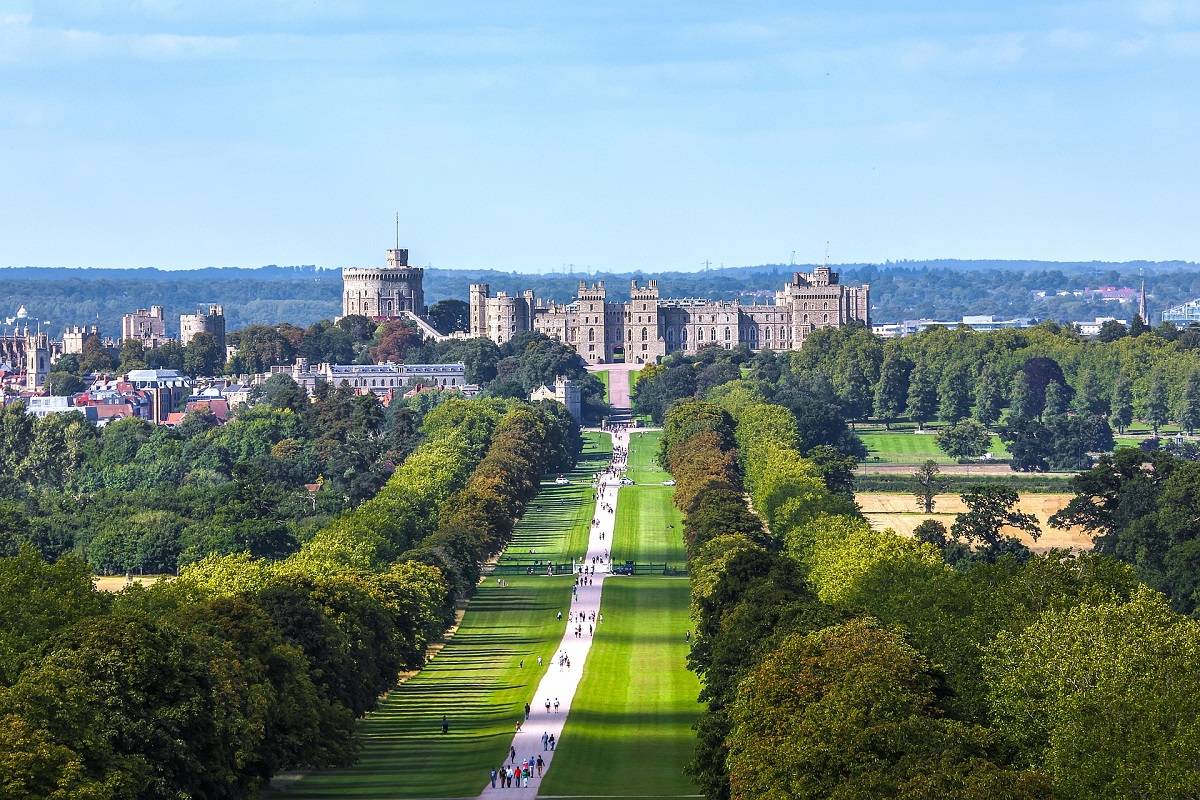 Who is buried at Windsor Castle?
Posted by AK Lander | On November 12, 2020 00:00
Windsor Castle isn't just the favourite residence of Her Majesty; it's the burial site of many kings & queens. Discover who is buried at Windsor Castle.
The history of Britain's kings and queens is an eternal fascination, not just for Brits but for people all over the world. There are numerous lasting tributes and traces to monarchs of the past in these lands, giving us important links to our history. The centuries have seen various favourite burial grounds for British monarchs and perhaps the most important in the current age is Windsor Castle's St George's Chapel.
Windsor Castle is the favourite residence of Her Majesty Queen Elizabeth II and at the castle's famous St George's Chapel, there have been some truly notable burials since its initial 15th-century construction. Burials here feature a plethora of kings and queens, princes and princesses – many of which are instantly recognisable to us.
In this article, we reveal exactly who is buried at Windsor Castle and provide a little insight into some of the history that still permeates the grounds. Windsor Castle is open to the public and St George's Chapel can be visited too, though Sunday's are preserved purely for church services.
SEE ALSO: Who is buried at Westminster Abbey?
As mentioned, the list of British kings and queens (and consorts) buried at Windsor Castle is extensive and below you can find the complete list.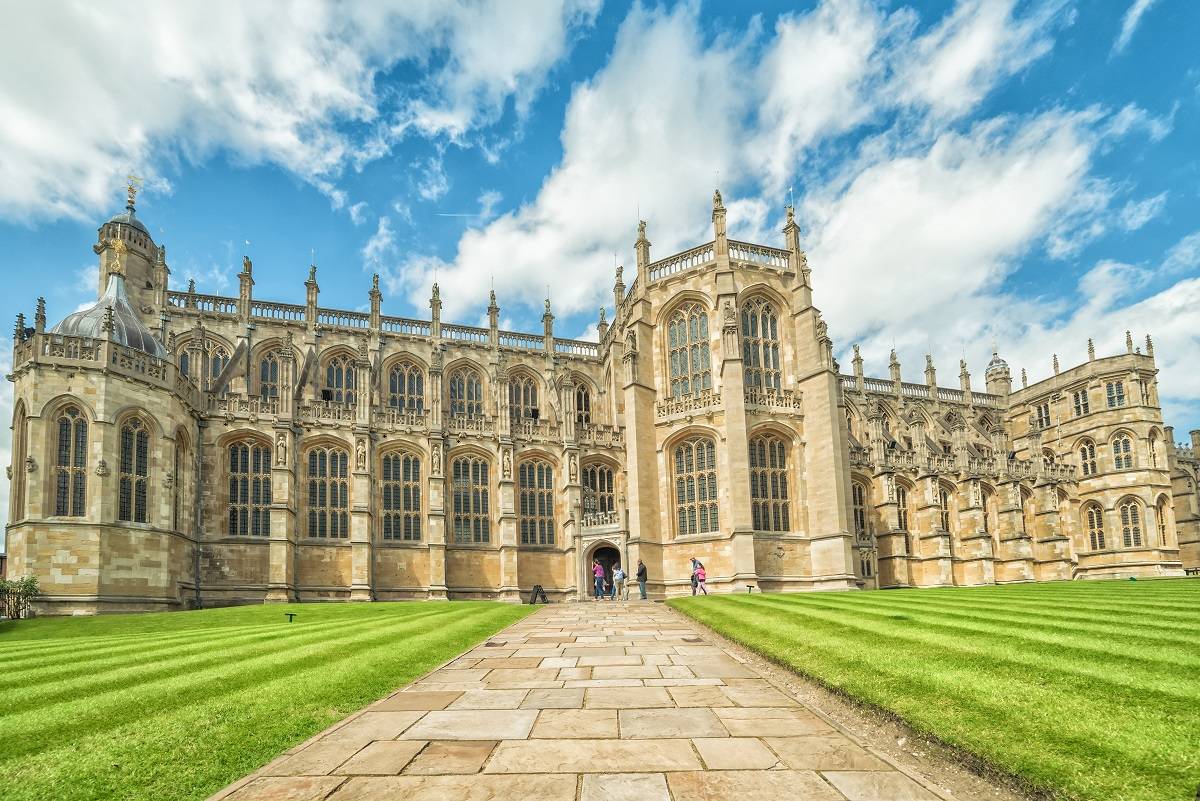 Which kings and queens are buried at Windsor Castle?
Edward IV, King of England
Henry VI, King of England
Elizabeth Woodville, wife of Edward IV
Edward VII, King of the United Kingdom
Alexandra of Denmark, wife of Edward VII
Jane Seymour, Queen of England
Henry VIII, King of England and Ireland
Charles I, King of England, Scotland and Ireland
Charlotte of Mecklenburg-Strelitz, Queen of the United Kingdom
George III, King of the United Kingdom
George IV, King of the United Kingdom
William IV, King of the United Kingdom
Adelaide of Saxe-Meiningen, Queen of the United Kingdom
George V, King of Hanover
George V, King of the United Kingdom
Mary of Teck, Queen of the United Kingdom
George VI, King of the United Kingdom
Queen Elizabeth The Queen Mother, Queen of the United Kingdom
Selected royal tombs at Windsor Castle's St George's Chapel
Now that you are familiar with some of the names buried at Windsor Castle, let's go into a little more detail about a select few of the royals which are interred at St George's Chapel.
Henry VI
Henry VI, born in 1421, was King of England not once but twice. Reburied at St George's Chapel in 1484, he is one of England's most famous monarchs and a key figure of the Hundred Year's War and the War of the Roses. Edward IV (who is also buried here) would go on to depose Henry during the latter conflict, with Henry imprisoned in the famous Tower of London. Henry would get his throne back in 1470 but the following year, Edward deposed him once more with Henry later dying in the Tower. His story was later made famous around the world due to Shakespeare's trilogy of plays about his life.
Henry VIII
Henry VIII is certainly one of England's most famous monarchs. This notorious king, buried in the chapel's choir in 1547, was king of England and Ireland from 1501 until his death. Today, Henry VIII is known for his six wives and his decision to split from the Catholic Church, forming the Church of England, so that he could get a divorce from his first wife Catherine of Aragorn. His legacy is still felt today and Henry is considered perhaps the country's most important ruler. While his reputation today is of a paranoid and lustful king, his contemporaries considered him accomplished and charismatic.
Charles I
The list of hugely significant monarchs continues with Charles I, the King of England, Scotland, and Ireland from the House of Stuart, who was beheaded in 1649 by parliamentary republicans during the English Civil War. Refusing to relinquish his throne or abandon his faith, his death led to the abolition of the monarchy until 1660 when his son Charles II would be given his father's throne after the rule of Oliver Cromwell and his heir came to an end. Charles' execution is considered one of the most controversial events in English history. A martyr in the eyes of many, Charles I was refused burial at Westminster Abbey so was instead interred in the Henry VIII vault at St George's Chapel in Windsor.
George III
George III was King of the United Kingdom until his death in 1820. His reign saw some of the most famous and important historical events in history, including the French Revolution, Napoleonic Wars, and the American Revolution. His time on the throne was surely one of the most difficult in history, seeing Europe tear itself apart through the ambition of Napoleon and the American colonies turning on their countrymen in an effort to secure their independence from Britain. Matters were made worse by George's mental and physical illness in the latter part of his life, ultimately ending in a regency under his eldest son, George, Prince of Wales. George III is buried in the chapel's Royal Vault.
George V and Mary of Teck
George V was King of the United Kingdom, born in 1865 during the reign of his grandmother Queen Victoria. George V ruled with his wife Mary of Teck. While George's reign saw the British Empire reach its peak and he became the first monarch of the House of Windsor, he was also king during the catastrophe of WWI. With monarchies collapsing all around them as a result of WWI, the royal couple were scared of their own throne disappearing, leading to the decision to leave George's cousin, Nicholas II of Russia, to his fate. News of Cousin Nicky's murder along with his wife and children at the hand of revolutionaries led George to send a warship to rescue his aunt (the Dowager Empress), bringing her to England.
George VI and Queen Elizabeth The Queen Mother
George VI and Queen Elizabeth, The Queen Mother, are the parents of Britain's reigning monarch, Queen Elizabeth II. The couple are the last King and Queen of England to be buried. Their resting place is at the King George VI memorial in the chapel. George was buried here in 1969 after his death in 1952, with his wife Elizabeth following him in 2002. George VI was not expected to inherit the throne, only becoming king after his older brother Edward abdicated to marry an American divorcee. George VI led his nation admirably during the horrors of WWII, becoming a symbol of British resistance against the Nazis, with his popularity soaring for his refusal to leave Buckingham Palace during the Blitz.
His wife, Elizabeth, came to be known by many as The Queen Mother, is considered the matriarch of the British Royal Family during her daughter's reign and remained very popular among the people until her death at the age of 101.
Princess Margaret
While Princess Margaret wasn't a queen, she is certainly a notable resident of St George's Chapel at Windsor Castle. Margaret is the only sister of Queen Elizabeth II, and she died in 2002 just seven weeks after her mother. Margaret was a controversial member of the Royal Family and the source of constant news attention. She was refused marriage to a divorced man as it was deemed unsuitable at the time, but later married a photographer with whom she had two children. A heavy smoker, her health deteriorated in later life. After her death, she came to be buried in the same vault at Windsor as her mother and father.
READ ALSO: Who is buried at Winchester Cathedral?
What's it like to visit Windsor Castle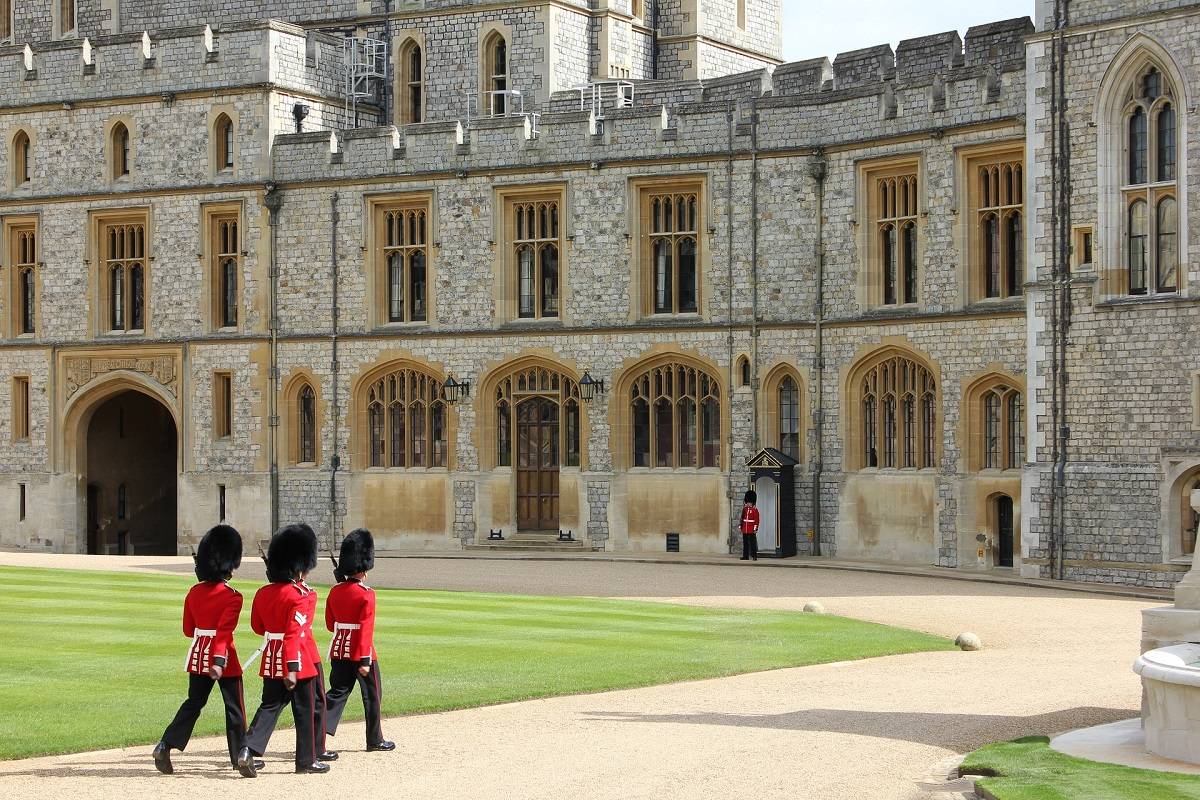 Windsor Castle isn't just a burial ground for kings and queens, of course. It is the home of Elizabeth II, a venue for royal weddings, and a popular tourist attraction. There are so many sights to enjoy at the castle, beyond St George's Chapel, with many tourists heading inside its ancient walls to see a real working royal castle, with the changing of the guard, beautiful architecture, multimedia guides, and priceless artefacts of British royal history. You never know, you might even spot Her Majesty!
Steph, from the travel blog Big World Small Pockets, has visited Windsor Castle herself and shared with us her favourite part: "My favourite part about visiting Windsor Castle was the view of this magnificent building from the end of the Long Walk at Snow Hill, which sits within the Windsor Great Park.
"From this high viewpoint, you get an incredibly straight three-mile view all the way down the Long Walk to the castle at the end. Filled with Royal history and commanding a sense of regal grandeur, it perfectly sets the tone for visiting one of the UK's top historic sights."
Steph also told us what she likes about St George's Chapel: "The beautiful quire section of this building of worship was my favourite part of the chapel. The fact it dates originally from the 1400s was quite remarkable, as well as the fact it is the burial place of several former royals. I imagine hearing the choir sing from here during a church service would be quite the experience."
Kara, from the travel blog Are We Nearly There Yet, has visited the castle along with her family and she spoke to us about their experience, praising the audio guides available: "It is such an iconic place to visit and the tour is well laid out, giving you plenty of time to take in your surroundings. I especially enjoyed the audio guides that gave explanations of each room and its contents, whilst the family one gave the kids activities and games to complete as they learned about the castle and its inhabitants through the ages. Our favourite room was St George's Hall and we spent ages studying the fascinating ceiling and walls."
Regarding St. George's Chapel, Kara and family couldn't make it inside but loved seeing the building: "It was fantastic to see the chapel where Harry and Meghan and Eugenie and Jack got married. The kids recognised it from the TV. I would have loved to have gone inside, but sadly it is closed on a Sunday to the public (worth noting if planning a visit)."
As a top tip, Kara adds: "Make time to do the Long Walk, or part of it as it's beautiful and really adds to the day."
READ ALSO: Who is buried at Frogmore?
Royal figures buried at Windsor Castle
As you can see, there is a whole host of intriguing royal figures from Britain's fascinating history buried at Windsor Castle. St George's Chapel is a wonderful window into the past and one of the best ways to learn about our nation's history. With the chapel being the preferred burial site of Britain's monarchs in recent times, it is expected that when the sad day comes, Her Majesty Queen Elizabeth II will join her family here. Prince Phillip, who passed away at Windsor in 2021, will also be buried at Windsor Castle, first interred in the royal vault of St George's Chapel before being laid to rest in the King George VI memorial chapel once his wife Elizabeth II joins him in eternal rest.
If you are looking for the perfect UK headstone to pay tribute to your deceased loved one, we would love to help.
For more guides, tips, and advice, make sure to visit our news page.